22 Mar 2022
Dynamic Aesthetics Meet Athletic Performance

FootJoy golf shoes' solid construction and immaculately classic styles have long been without peer in a game steeped in tradition. There's no faulting a wingtip or saddle styled golf shoe in white with black or navy blue accents.
These past couple of years though, there's been an influx of new and returning players, many of them younger, and this new demographic of golfers haven't gone unnoticed by the people behind the #1 shoe in golf.
Aesthetically bolder, FootJoy's Fuel ignites its latest footwear range with bursts of colour and dynamic design. Designed as an athletic golf shoe, Fuel amplifies performance by leveraging on the brand's expertise in golf-specific innovation to deliver Tour-proven performance with style.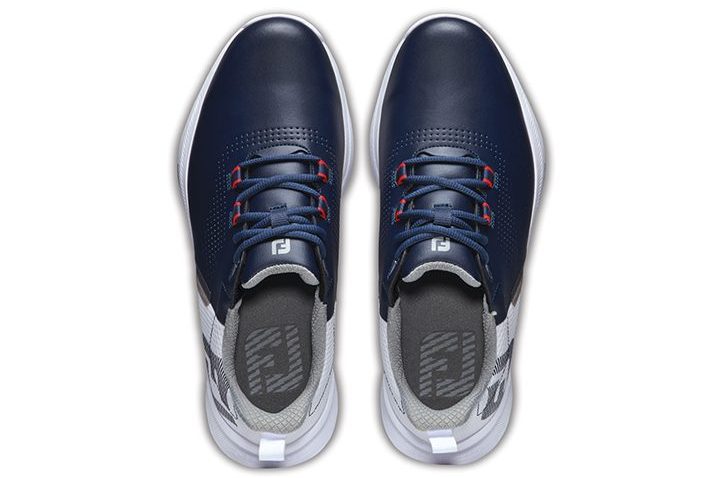 By dint of Fuel's name, it's clear the shoe is aimed at the modern golfer seeking a sharp athletic silhouette by combining streamlined, waterproof, synthetic uppers with sculptured design elements, including a mid-foot bevel and an exaggerated platform.
There is a distinct emphasis on modern styling with sleek clean curves and lines, yet the shoe is brought to life with bursts of colour like red, candy blue and orange that aren't overtly obvious to the eye until the follow-through. There is attention to detailing, as in the simple graphics, scalloped heel, contrasting lace loops and soft synthetic laces. Even a nylon finger loop behind the heel adds to the functional aesthetic.

Still, the Fuel is meant to perform. Below the silhouette, the outsole design is inspired by the FootJoy Pro/SL with its figure-of-eight infinity design that enhances traction to grip the ground. The patented Stability Bridge keeps the mid-foot stable through the swing while the Stratolite EVA midsole provides lateral support, absorbs shock for walking comfort and maximises energy return to reduce fatigue.
The waterproof synthetic uppers are designed to be easy to clean. The full rounded toe character keeps the front of the foot comfortable through the course of the round while the slightly narrow heel minimises slippage within the shoe, increasing stability for better energy transfer when exploding through the ball.
Fuel joins the FJ footwear line to build on the global success of the HyperFlex in the athletic space as FootJoy continues to stay ahead of the rapidly evolving market with a new energy for all golfers.