12 May 2022
An Innovative Launchpad For Power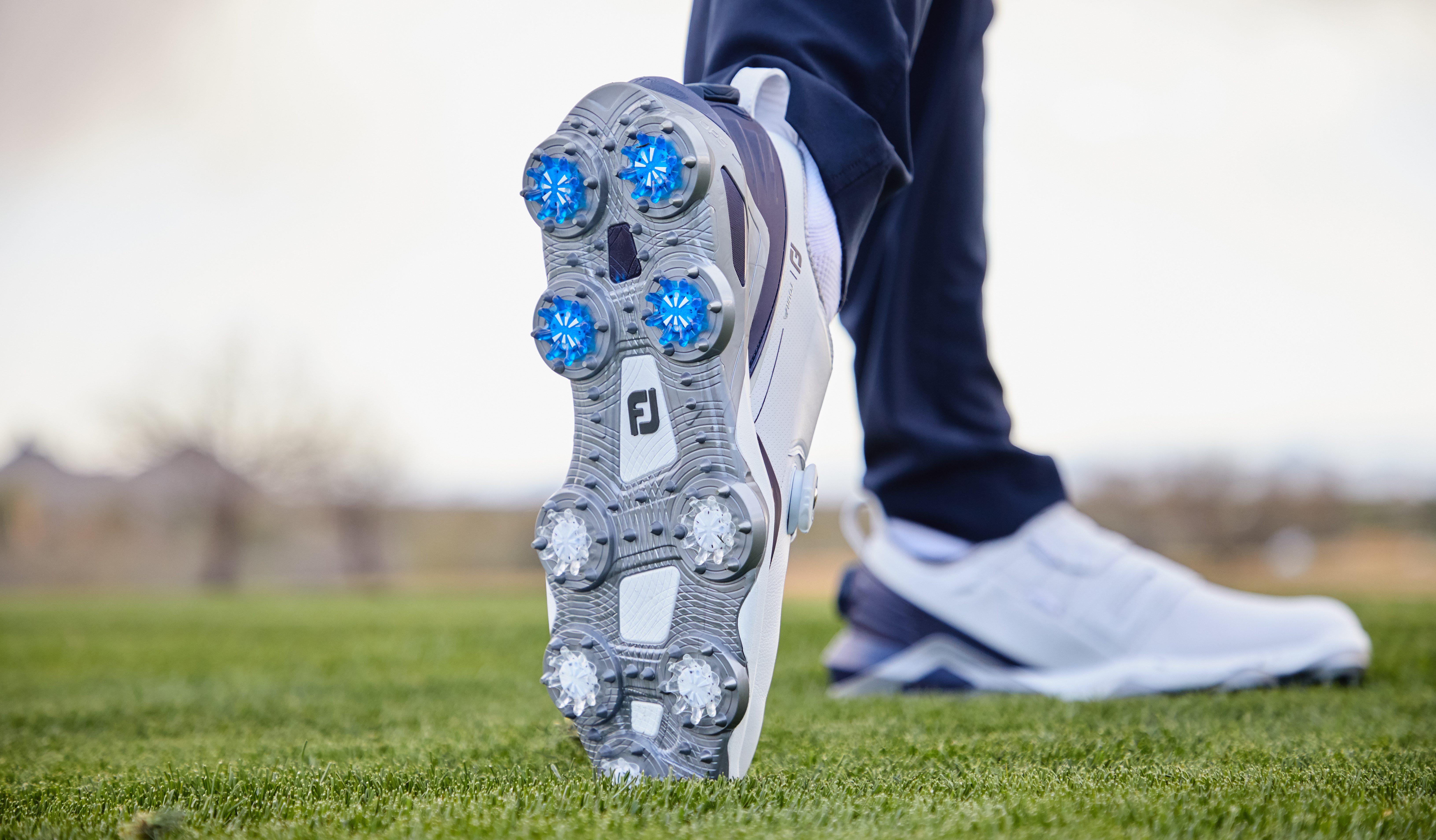 As FootJoy's most technologically advanced shoe, the futuristic-looking new Tour Alpha is a direct result of the brand's commitment to innovation and delivering breakthrough footwear.
The Tour Alpha's attention-grabbing silhouette is packed with visible technology, so the innovation is seen as well as felt. Featuring new materials and components from top to bottom, it's power reimagined from the ground up, with unrivalled stability and comfort for the golf athlete demanding a secure foundation for their swing.
''This golf shoe delivers pure power with every shot,'' said Kevin Kisner. ''It has that solid base that allows me to lock in and swing away with full force.''
So serious is the FJ Tour Alpha about stability and power transference, three versions are available – laced, Boa® and Dual Boa® – for different dimensions of stability. Featuring Wrapid powered by the Boa Fit System, effortlessly dial in a fast precision fit to wrap the foot in complete security, all while providing powerful support through the swing.
"Our Tour series has always been our most stable silhouette in the FootJoy portfolio, and the Tour Alpha is undoubtedly our most intelligent golf-specific innovation to date, which pushes the boundary of footwear technology with the OPS system driving performance at every step of the golf swing."
– Guy Smith, Product Manager of FootJoy Footwear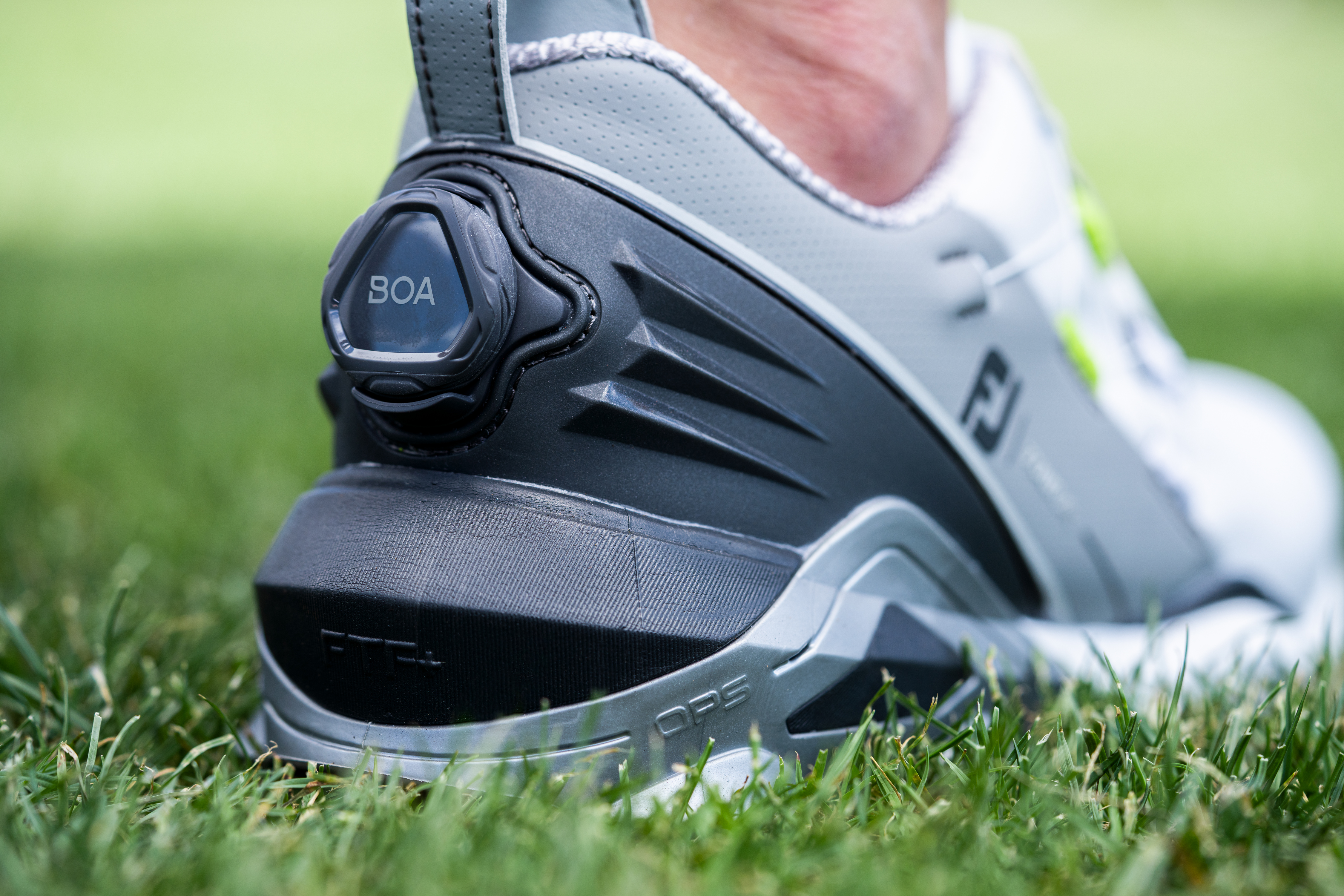 Key to the Tour Alpha's performance is FJ's advanced Optimised Performance Stabliser (OPS) system, a three-component innovation that locks in the golfer's foot for optimum stability and power.
Immediately visible with its accordion-like design, the 3D moulded heel counter provides a stiffer rear structure for support and motion control through the backswing.
The Lateral Midfoot Stability Insert works in tandem with the A-Frame to reduce any in-shoe foot movement during the swing transition, preventing any excessive rollover of the foot after impact to stay in balance and powerfully centred.
The Dual-Durometer FTF+ Foam midsole blends a firm perimeter heel piece with a softer midfoot piece. The soft midsole cushions and supports the foot while the firm heel centres the back foot for controlled balance during loading in the swing.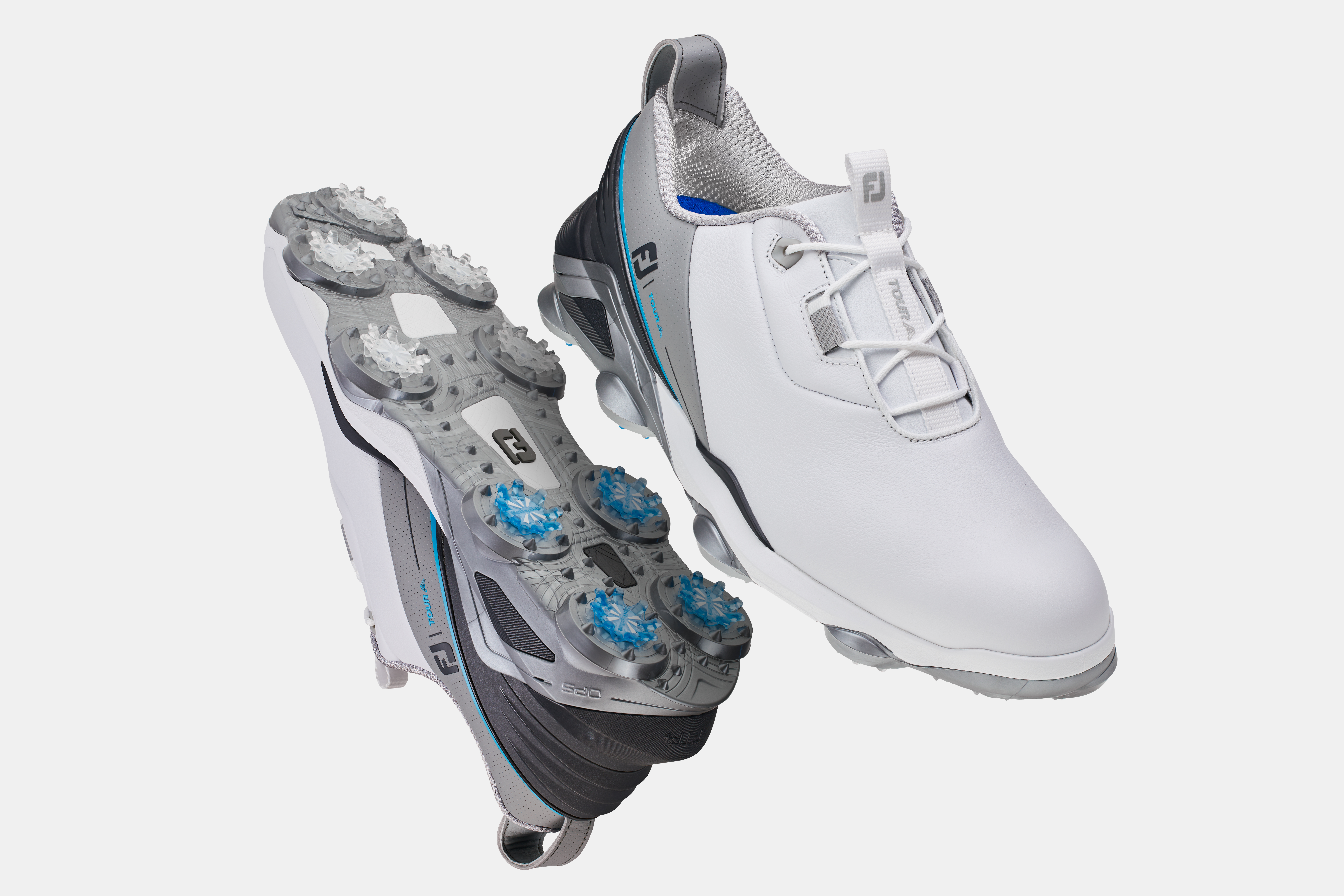 Tour Alpha's added stability comes by way of Pulsar LP low profile cleats bumped outside of the sole to provide maximum surface area coverage and includes 159 different points of traction. It's an innovative combination that keeps a strong connection to the ground.
The OrthoLite® ImpressionsTM FitBed® provides step-in comfort that further moulds to the foot for a custom fit over time. Backed by a one-year waterproof warranty, the Tour Alpha's upper is of ChromoskinTM leather by Pittards® of England – a soft, supple, lightweight, durable and waterproof leather.
The Laser Plus Last features a full rounded toe character, standard fit across forefoot and instep, with a slightly narrower heel. The extra-depth last accommodates a thicker FitBed for enhanced cushioning.
The FootJoy Tour Alpha is available in five different colourways.