09 Nov 2020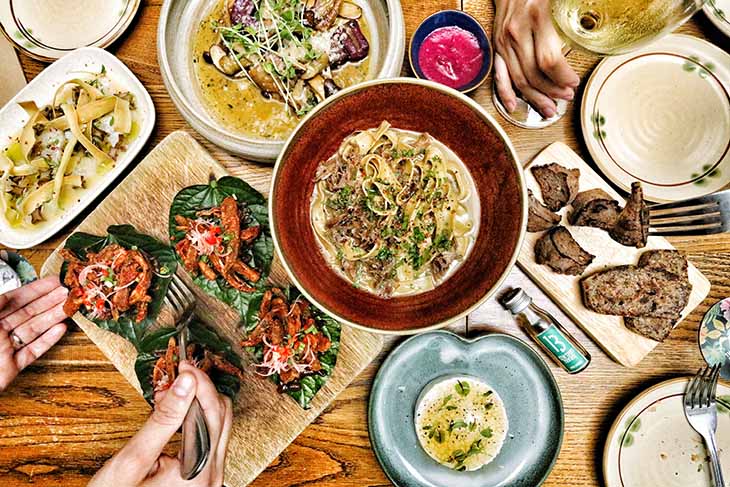 Tiong Bahru's very own gluten-free haven since June 2018, The Butcher's Wife has embarked on a rediscovery of flavours, a revival of age-old fermentation techniques, and a revitalisation of interest from curious foodies and natural wine lovers all around.
With a new female head chef at the helm, Paris-trained, Brazil-born Mariana Campos D'Almeida, who's used lockdown time to ferment her way to two brand new gluten-free menus for day and night.
Her secret sauce? Simply cooking tasty, well-balanced dishes without gluten and from scratch, stretching the potential of each ingredient with her wild fermentation know-how, while being guided by her culinary North Star that sits in the sweet spot between her hometown of Brazil and her new home in Asia.
"Fermentation and gluten-free diets are intrinsically linked – it's the process that breaks up the gluten in sourdough, turns grape fructose into wine, and the lactose found in milk into cheese. But most importantly, they're both great for the gut." explains chef Mariana.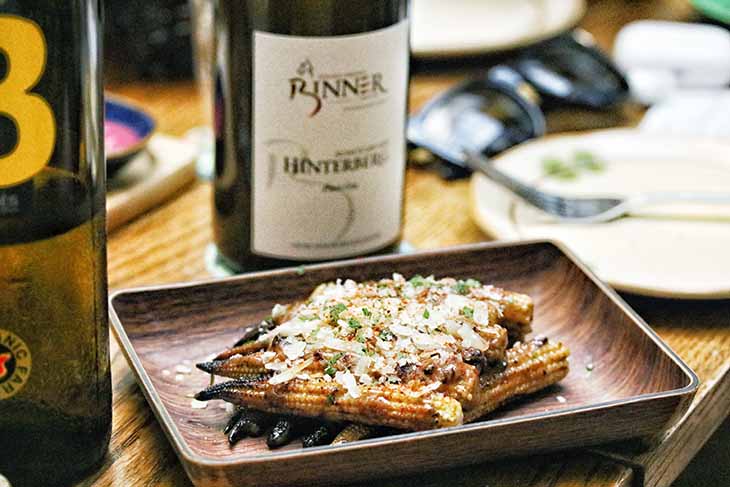 Get used to flavour bombs right from the get-go, with snacks like Mini Corn on Fire, a twist to Brazilian-style corn on the cob that blackens and turns locally grown baby corn into a moreish treat with grated pecorino, smoked paprika, and an antioxidant-rich aioli made using fermented black garlic. So moreish, it's a house best-seller.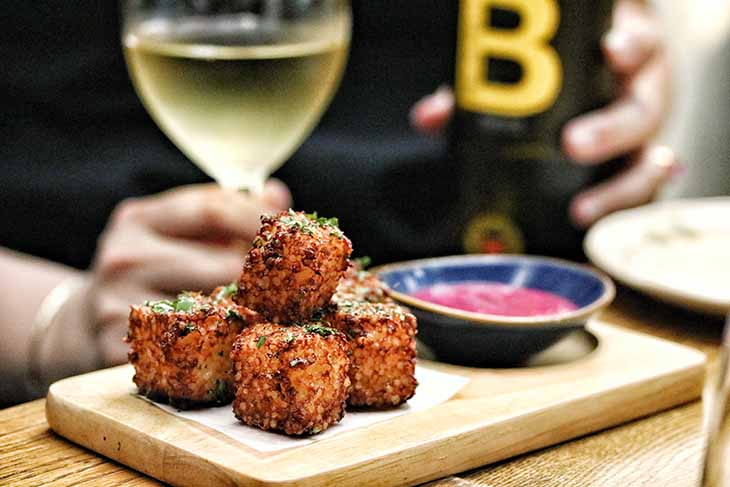 Dadinhos de Sago, meaning "little dices" in Portuguese, are deep-fried dices of tapioca granules jammed with salted cheese in between. Chef Mariana makes this everyday Brazilian snack relatable with a sweet, striking red dragonfruit chutney dip.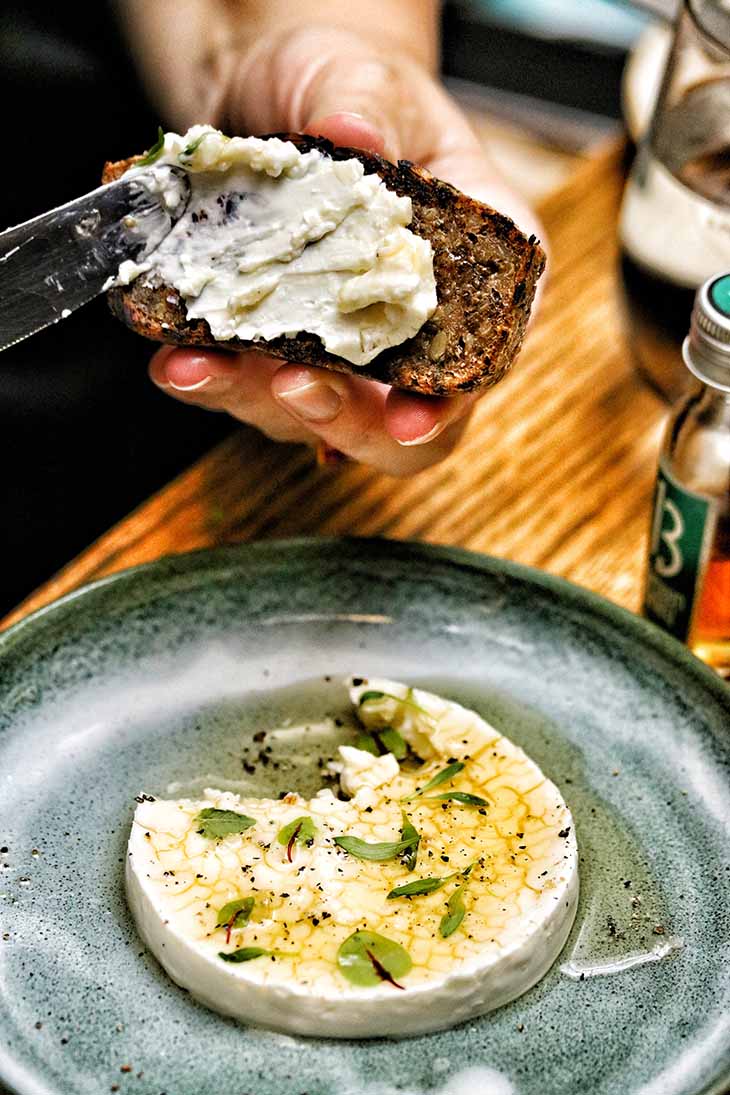 Our Own Goat Cheese is a dish farmed, fermented and made entirely from scratch on Singapore soil. Raw goat's milk is transformed into a creamy cheese and the two-week-long process reveals real, freshly made goat cheese that's 100 percent local, rich in texture and taste, and packed with significant amounts of gut-cleansing beneficial bacteria. The accompaniment of local raw honey and freshly baked walnut and buckwheat bread keeps this dish all local with no gluten.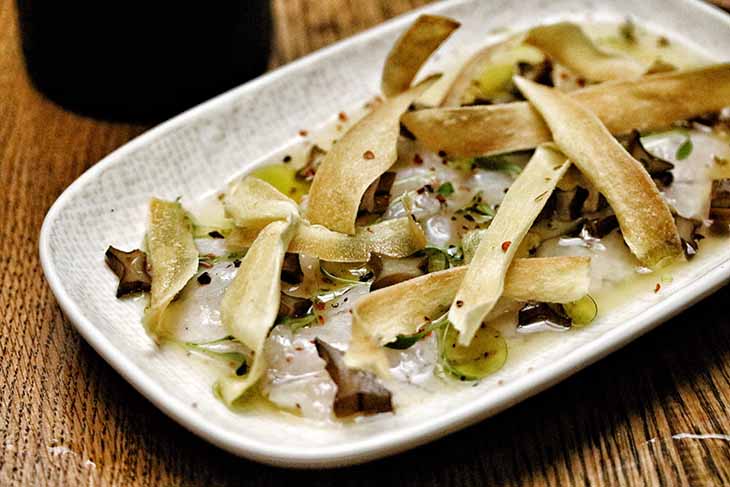 Tucupi Tiradito is a variation of ceviche where sashimi-sized, carpaccio-thin slices of raw fish are traditionally accented with a spicy citrus sauce. The addition of Sichuan peppercorns and sweet local winged bean pickles bring balance to the acidity, laksa leaf oil perfumes the broth with notes of coriander, and thinly sliced tapioca chips add crunch.
The effervescent head chef Mariana explains, "When you make your food from scratch, you're doing right by your guests. You know there's no chemical or additive, that you used the best raw ingredient there is and you can season it however you want. Yes, it's tiring to make each gnocchi by hand when you're also fermenting your own bread, ketchup, or kombucha. But if we can leave guests with a positive experience of what gluten-free cooking could taste like, that, in itself, makes it all worthwhile."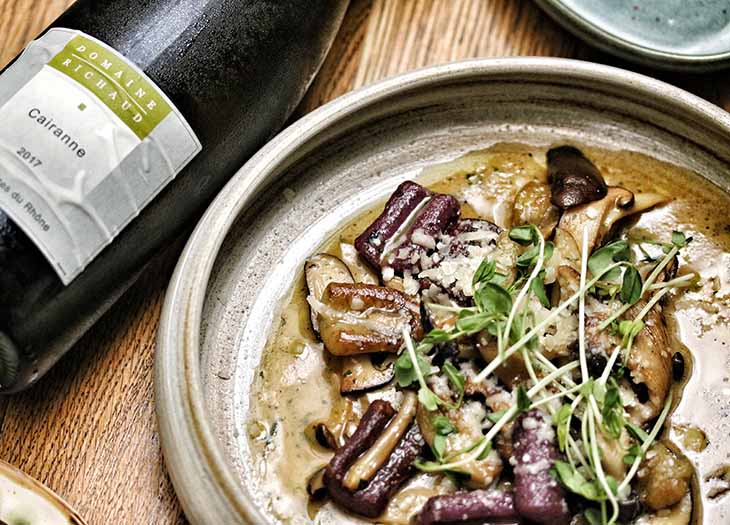 With pasta dishes created for comfort, Sweet Potato Gnocchi is hand-made from sweet potatoes and buckwheat flour, resulting in lighter purple pillows with a rustic, earthy sweetness that are pan-fried for a good crisp before being finished in a rosemary butter sauce with local mushrooms and pea shoots.
Buckwheat Tagliatelle is inspired by a staff meal of Sinigang na Baboy, a rich and hearty Filipino pork and sour tamarind stew. Replacing pork with a traditional French duck confit, chef Mariana set out to recreate the same comforting flavours, adding freshly made tagliatelle that would hold its own in the broth.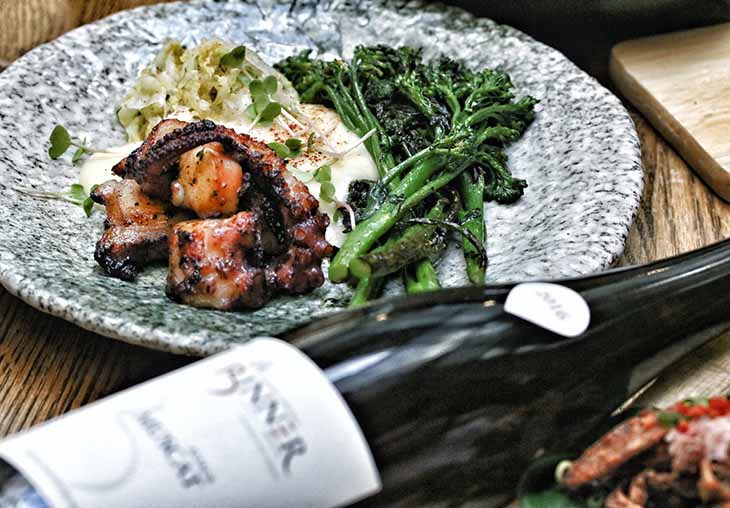 Mains on the menu are far from just a well-cooked piece of meat. Land or sea, chef Mariana presents a deft balancing act of flavours and textures on each plate. Grilled Octopus sees meaty parcels of tentacle that's been tossed on the barbecue, served alongside house-made white kimchi, viscous sweet manioc puree, and blasted broccoli.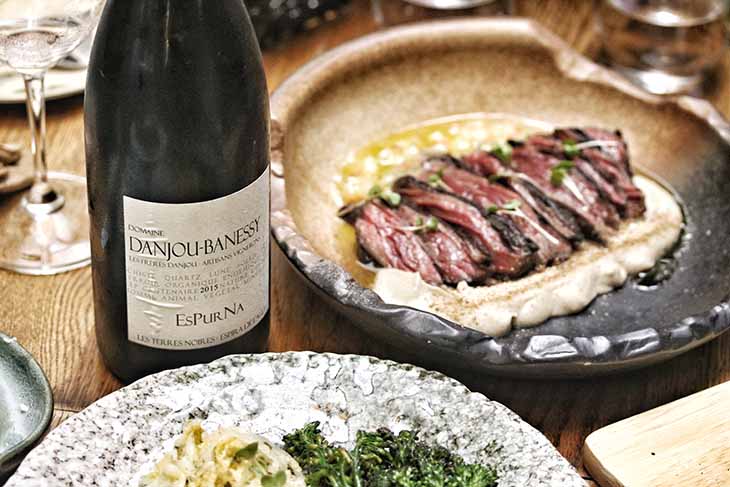 Wagyu Picanha is the tender and flavourful round cap of an Australian wagyu paired with a salsa of Thai green papaya. Brazilian inspired, smooth and smoky burnt cauliflower puree and banana powder round off this main course.
Neither are desserts an afterthought, with Warm Chocolate Cake sliced open to reveal a rich, intense and velvety molten lava of 72% Ecuadorian chocolate served with buttery pili nuts and a delectable caramel miso ice cream that's churned in-house. Another sweet delight is the Lemongrass Panna Cotta infused with ginger and lime kaffir leaves, served with pineapples sous vide in its own juice, in a creamy calamansi curd with a butternut tuile for crunch.
Palates jaded from the usual fine dining offerings differing only in variation would do well to reawaken their tastebuds by booking a table at The Butcher's Wife. Chef Mariana cooks with a passion, conjuring up flavours that are a labour of love infused with a deep understanding of fermentation techniques and burgeoning knowledge of local herbs and spices.
Discerning drinkers too will be glad to know that The Butcher's Wife's cellar is fully stocked with natural wines courtesy of The Drunken Farmer, who now have their very own natural wine retail space within the premises.
The brains behind the idea, Spa Esprit Group's Cynthia Chua shared, "I'm excited at the prospects of what they can both achieve as they continue to champion a gut-friendly lifestyle and community through their unique brand and perspective of gluten-free cuisine and natural wines."