10 May 2022
A Weekend Of Sweet Maternal Celebration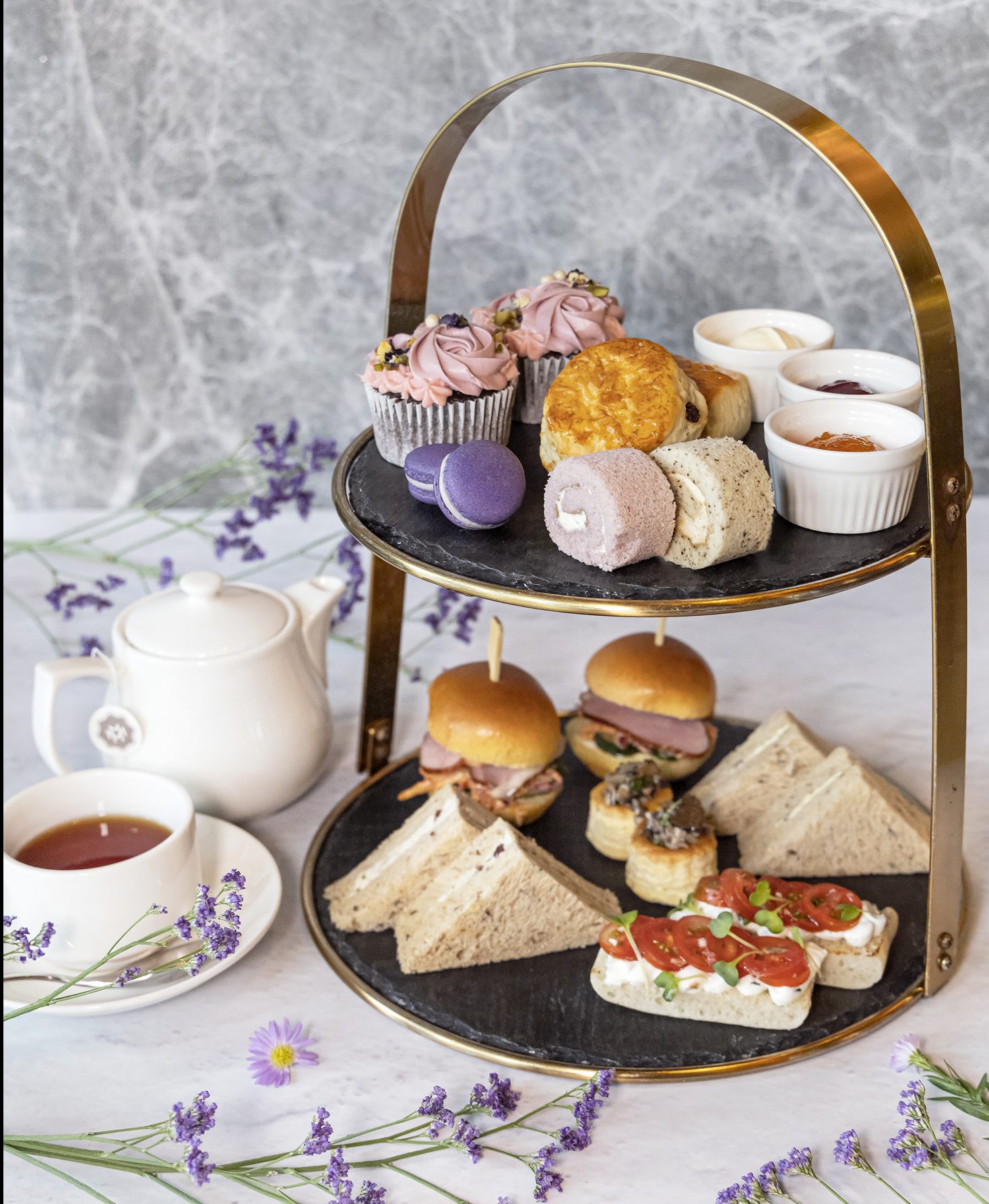 Marmalade Pantry
Treat Mum to a leisurely afternoon tea at The Marmalade Pantry with the Floral Blush Afternoon Tea Set, an enticing spread with sweets such as the Earl Grey Swiss Roll and Lavender Swiss Roll of delicate tea-based sponge and cream filling. The Rose Raspberry Chocolate Cupcake is moist and rich chocolate topped with rose raspberry frosting sprinkled with edible flowers and gold dust. Relish the savoury with the Smoked Duck Slider with Kimchi Slaw and Japanese cucumber sandwiched between buttery brioche buns; the Whipped Feta with Tomato Salsa Ciabatta sees creamy whipped feta topped with macerated cherry tomatoes; and the Truffle Mushroom Vol Au Vent is an umami mix of mushrooms within puff pastry lavishly topped with Black Truffle slices and truffle oil.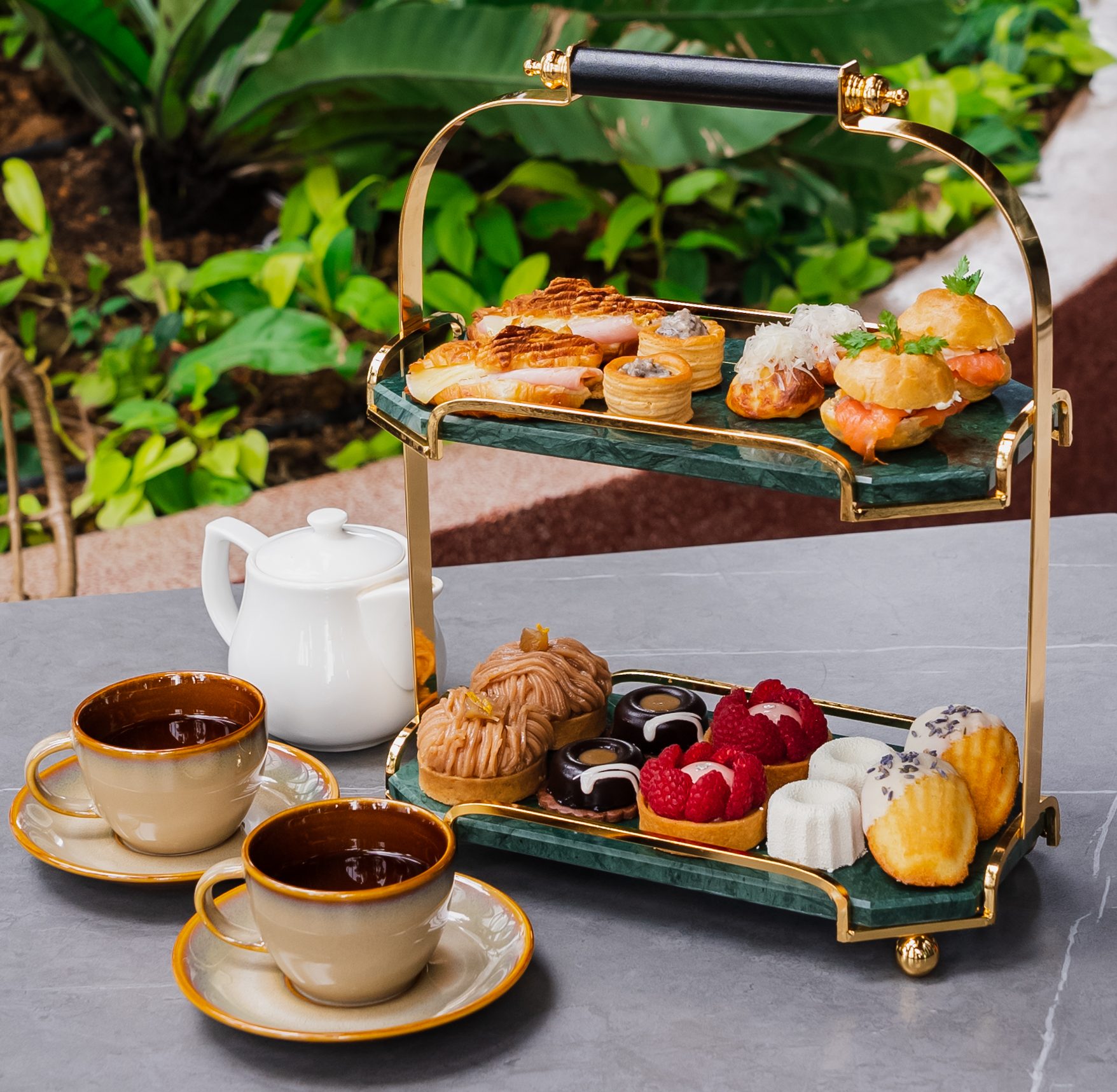 Sol & Luna
All mothers reveive a posy of two carnations during Weekend Brunch or High Tea. For brunch, the Brioche French Toast features Japanese strawberries and caramelised banana atop a thick slice of toasted buttered brioche drizzled with salted caramel sauce. Another highlight is the Big Pan Breakfast – Salsiccia sausage, crispy guanciale, grilled Roma tomato, sautéed portobello mushroom, grilled avocado, toasted sourdough and cage-free eggs cooked how you like. The elegant high tea features the moreish Mini Croissant Croque Monsieur, Gruyere Cheese Profiterole, Mini Bagel With cream cheese, smoked salmon, pomegranate, dill and lemon, as well as Mushroom Duxelles Vol Au Vent. For a sweeter Mother's Day, indulge in the Chestnut Mandarin Mont Blanc, Ispahan Tart, Lavender Madeleines, Mini Donut, Cappuccino Mousse and Vanilla Canelé.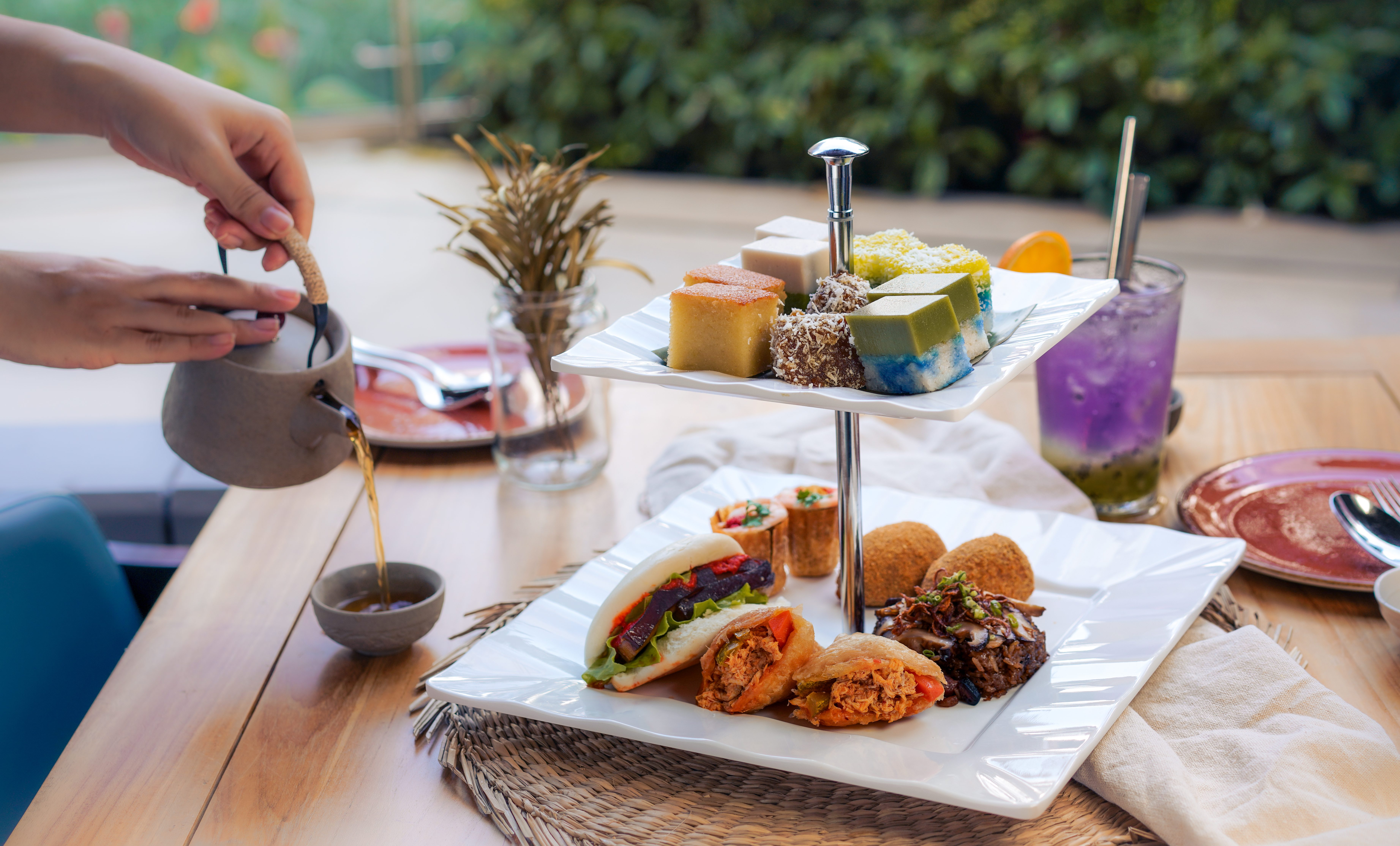 Rempapa
Chef Damian D'Silva's afternoon tea embraces our multi-cultural flavours. The Naked Curry Puff features beef striploin and potatoes cooked with Rempapa's house-blend of curry spices with traditional Indian notes. For Chinese, Kong Bak Pau is braised pork belly in steamed buns, and there's Glutinous Rice with Mushroom, Chicken, Pork and Chinese Sausage. There is the quintessentially Eurasian Chicken Debal Slider and Peranakan Kueh Pie Tee. An array of heritage kuehs include Kosui – morsels of gula melaka, tapioca, and freshly grated coconut; Salat – pandan custard pudding on top of a glutinous rice cake; Bingka – a chewy fragrant baked tapioca and coconut milk cake. Abok Sagu is a steamed custard cake infused with pandan on the bottom, and coconut custard on top. The Abok Sagu showcases sago pearls marbled with blue pea flowers, coated with freshly grated coconut and finished with lashings of gula melaka.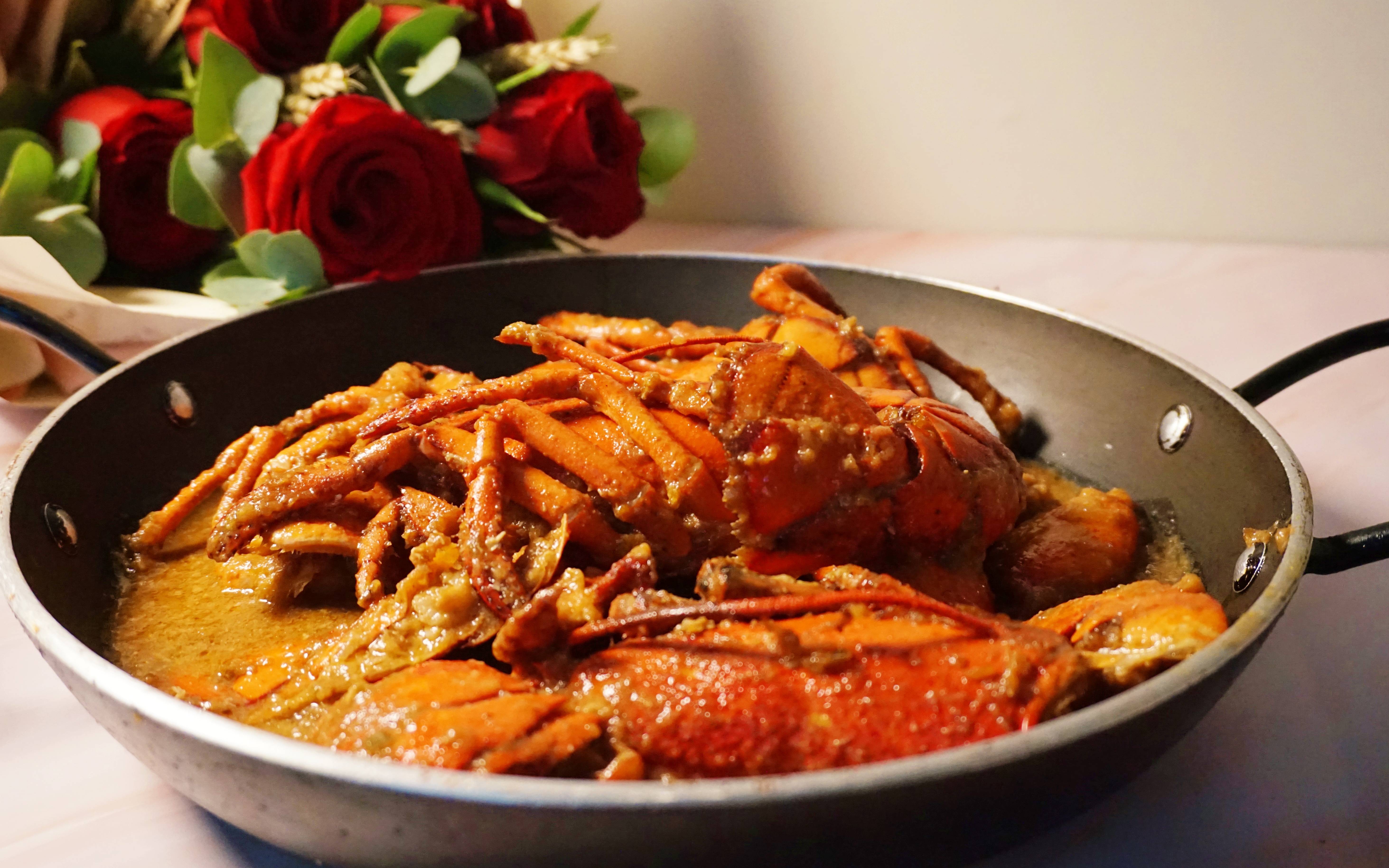 Restaurant Gaig
Executive Chef Marti Carlos presents a heartfelt dedication to all mothers with a rich hearty pot of Caldereta. This perfect dish for a family of four to six features delectable lobsters immersed in a delightful fish stock prepared with lobster head and sofrito – a combination of onions and green capsicum. Additionally, a dense picada paste, concocted with a blend of lobster tomalley, hazelnuts, and almonds, gives the stew an added layer of enrichment. The sublime lobster stew is served with comforting white rice.