04 Sep 2022
Go Golfing In The Indonesian Capital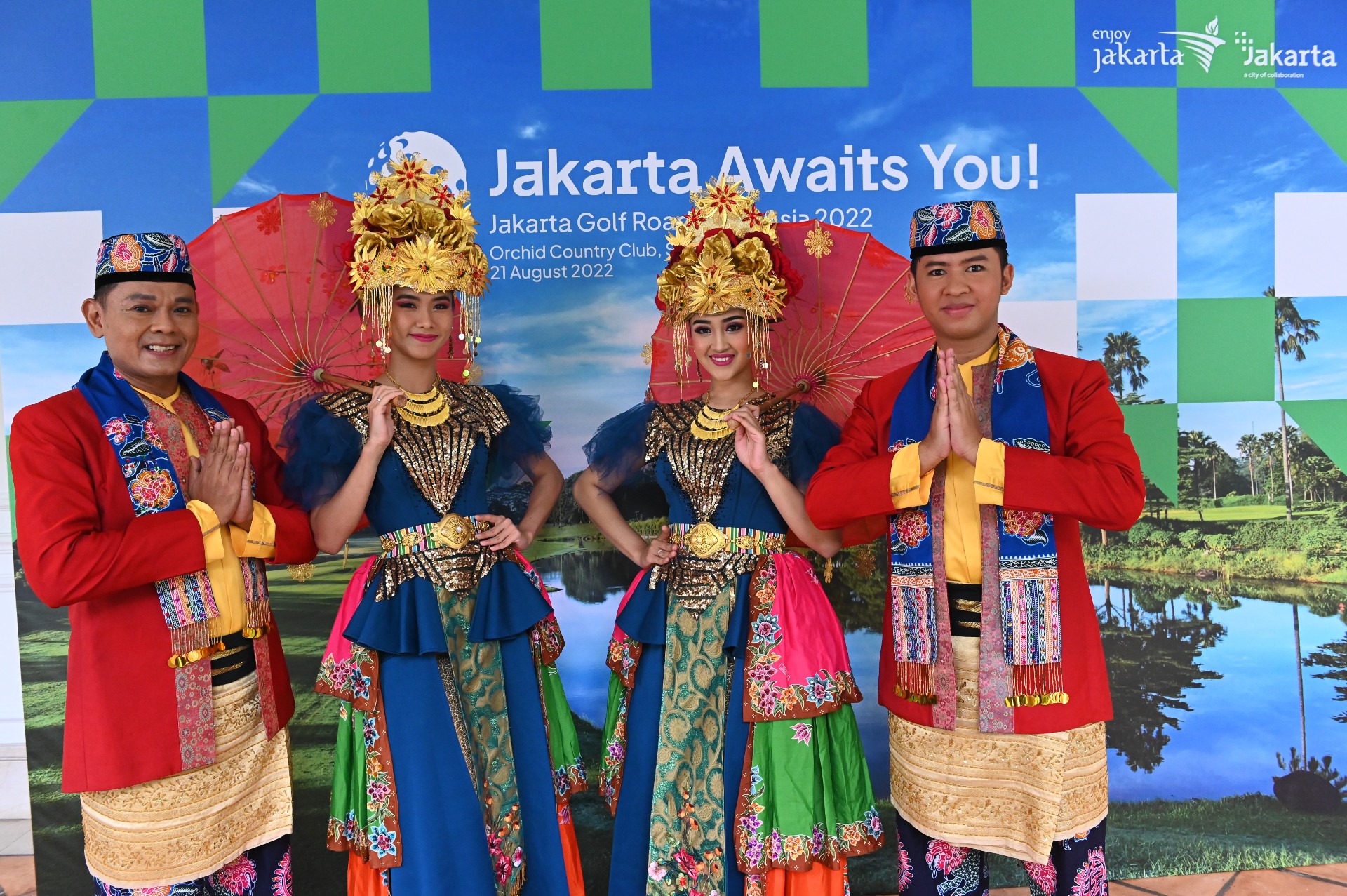 To celebrate the return of golf travel, a host of 11 golf clubs, hotels, and travel services based in Jakarta arrived in Singapore's Orchid Country Club to showcase what the Indonesian capital has to offer.
This showcase is part of Tourism Indonesia's series of events that have already taken them to Seoul and Kuala Lumpur and following Singapore, have continued to Tokyo.
The Singapore leg saw about 100 visitors who eagerly spoke to and discovered new golf courses, great packages, and hotels to stay at.
Golf Courses on exhibition were the Emeralda Golf Club which offers 27 holes designed by legends Palmer and Nicklaus that is a combination of old plantation and jungle. The Gunung Geulis Golf Club is where golf is a cool affair up in the mountains, its West and East courses feature dramatic elevation and a linksy feel. Rainbow Hills Golf Club is a visually stunning 27-hole golf course with an emphasis on the well-placed shots and set amongst abundant natural beauty within the mountains of Sentul. Built last year, the Sedayu Indo Golf introduces to Jakarta the sea breeze alongside wide open links holes with meaningfully placed water hazards.
Hotels present included the Four Seasons hotel, an intimate oasis where Jakarta's fashionable elite come to work and play. The Dharmawangsa is a five-star boutique hotel that is a spacious serene sanctuary that has become the epitome of luxury and hospitality. The Orient Jakarta takes you on a nostalgic journey inspired by a bygone era from The East. Enjoy a unique experience staying in spaces that are blended with Javanese and Balinese ambiance. Artotel Thamrin offers the smart traveller a perfect blend of original artwork and creative hospitality in an urban and modern concept. The Ashley Hotel offers a traditional Irish welcome with 19th Century inspired surrounds, and is surrounded by a great selection of restaurants and bars with live bands. The Accor Group offers international hotel names like the Pullman, Hotel Fairmont and Mercure, with high international quality standards of service.
Other exhibitors present were Baltic Tour and Travel, a reliable golf travel operator that offers luxurious packaged and customised travel options. The White Horse Group offers bus and car rental to golf courses in Jakarta, as well as any other places of interest in the city.
Upon arrival, guests were greeted by Mr and Ms Jakarta, both of whom form part of the hospitality experience bringing a slice of Jakarta to this event.
They also enjoyed traditional dance acts from indigenous dancers performing the Lenggang Betawi, which means dancing with a sparkling spirit, and Jakarta Kita, which is a Betawi dance inspired by Jakarta itself.
On stage was host and editor of Golf Asia Hubert Tang, who introduced the singing duo of Benny and Rianda entertaining guests with English and Indonesian favourites, as well as golfing tips by Simon Er, a professional coach.
Guests were also treated to a session on dealing with body mechanics and golf-related pain by a sports physiotherapist from Pit Stop Golf Injury.
Finally, there were exciting prizes to give away with 4D3N stay and play packages sponsored by the exhibitors present. Congratulations to winners Colin Pereira, Louis Han, Peter Tan Tai Loong, and William Toh, who will undoubtedly enjoy their Jakarta golfing trips and return to become ambassadors themselves.