23 Jul 2022
A Celebratory Collaboration Of Heritage Cuisine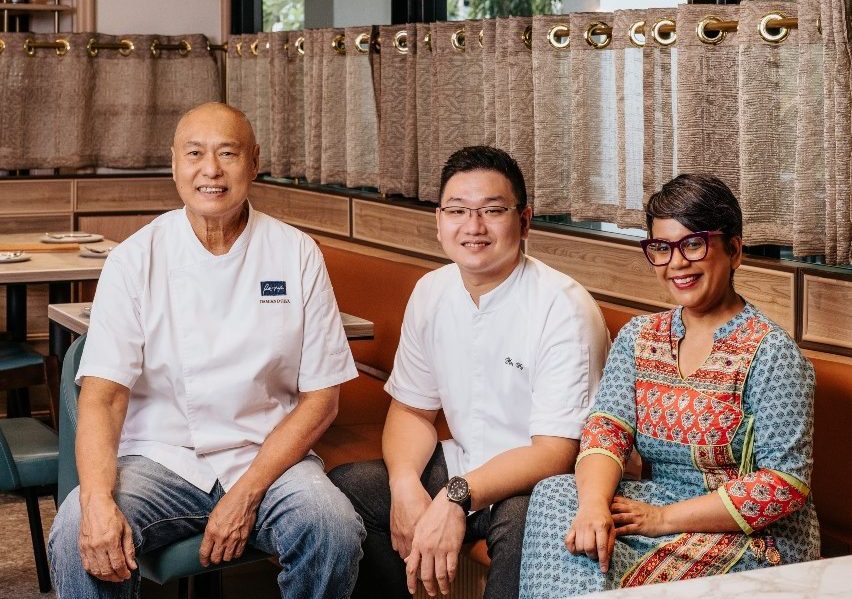 To mark Singapore's birthday, Rempapa's Chef Damien collaborates with local culinary talents Marvas Ng, Executive Chef of Path; and Vasunthara Ramasamy (Vasun), MasterChef Singapore Season 2 contestant and passionate home cook. Savour family recipes as well as 'new heritage' dishes interpreted through the hands of a younger generation of chefs.
Set Chinese dinner with Chef Marvas (6 August)
Served communal style, the Chinese dinner commences with two Rempapa classics of Slow-Cooked Belly Pork with Ah Seng Sauce and Chi Pao Kai.
This is followed by Marvas's 16-day Dry-aged Duck Crown served with caramel jus, sautéed kai lan, and mandarin segments. The smoke brined and dry-aged duck crown is slow-cooked over binchotan, bathed with hot oil for a crisp skin, and served with a caramel chicken jus, sautéed kai lan, and mandarin orange segments.
Marvas then presents grilled Iberico Pork Jowl marinated in a house-made char siew sauce served with a tomato salsa and a refreshing smashed cucumber and wing bean salad with Teochew chilli sauce.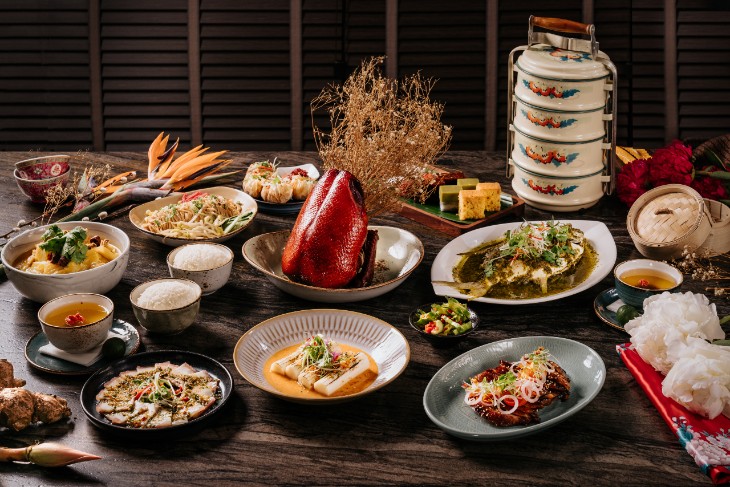 From Rempapa, the Collagen Soup slow-cooked for 12 hours coaxes delicate nuances out of old hen, chicken feet, and pork ribs sweetened with pumpkin purée, napa cabbage, wolfberry, and wild hawthorn berry for tartness. Steamed Golden Pomfret with Herbaceous Sauce features a piquant green twist with a sauce of Chinese parsley, coriander, coriander, green chilli, garlic, ginger, and plum sauce.
The Collaborative dishes include Asparagus with Sambal Juliana Beurre Blanc. Asparagus is cooked in chicken stock, chargrilled, and paired with Marvas's take on Rempapa's house-made sambal emulsified into a light beurre blanc. Chilled Angel Hair Pasta with Majiang Sauce is elevated with house-made sesame sauce, soybean sprout, beetroot juice-pickled turnip, Japanese cucumber, and yellow and white sweet corn. Osmanthus Jelly and an assortment of Kuehs rounds off the meal.
Set Indian lunch with Vasun (13 August)
The communal style menu consists of three thosai and three chutneys from Vasun and three side dishes from Rempapa followed by an assortment of kuehs for dessert.
The Kuzhi Paniyaram with Chutney and Podi appetiser are crisp dumplings made with fermented ponni raw rice and studded with ginger, coriander, and green chilli, then topped with green coconut chutney. The peanut podi side is made with two types of chillies, white sesame seeds, roasted peanuts, jaggery, asafoetida, and toasted dried coconut. Vasun's version inspired by her grandmother lends distinctive aromas, textures, and flavours to the dishes.
The golden brown Masala Thosai features Vasun's personal blend of dried lentils, and is stuffed with a flavoursome potato palya. The spiced filling of potato, onion, green chilli, coriander, turmeric, curry leaves, and mustard seeds is cooked in coconut oil and finished with ghee.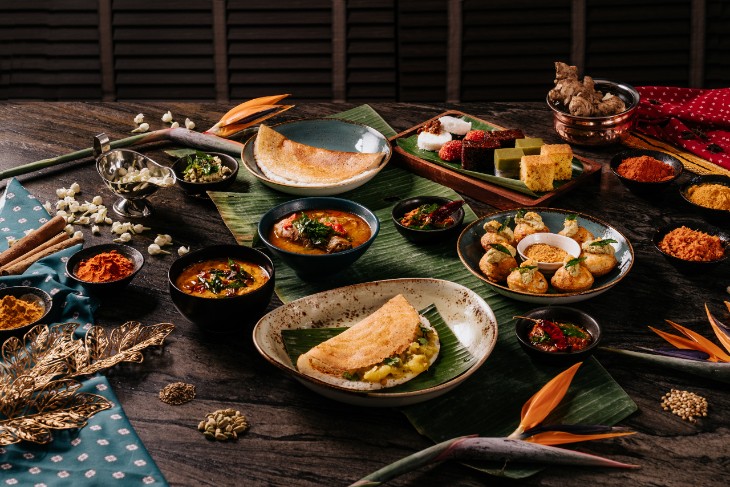 The Egg Podi Thosai accompanies Rempapa's Sri Lankan Chicken Curry and is served with egg, minced onions, green chillies, coriander, and peanut podi. Into the curry goes cloves, cinnamon, and star anise tempered in ghee, followed by a wet spice paste of Bombay onions, Bentong ginger, and garlic. Coconut milk is added just before the kampong chicken thigh is cooked through, then finished with calamansi juice.
Three chutneys – Green Coconut Chutney, Tomato Thokku, and Kaara Chutney – offer layers of texture and flavour to accompany the thosai. The mildly spicy Green Coconut Chutney highlights the profiles of coriander and green chillies, while the Tomato Thokku tangy notes comes from fresh tomatoes and tamarind, along with a myriad of spices and herbs. Smoky and spicy, the Kaara Chutney is made with dry red chillies, garlic, and shallots.
Rempapa adds two more side dishes. The moreish Dhal Tadka brims with flavours of shallots, curry leaves, and mustard seeds tempered in ghee until golden brown, then poured into red lentils cooked with coconut milk, chilli padi, tomato, curry leaves, and pandan leaves. Moringa leaves are added for texture. The Coconut Sambol's freshly grated coconut combines with green chilli and shallot finished with lime juice. A delightful balance of spicy, sour, salty, and sweet.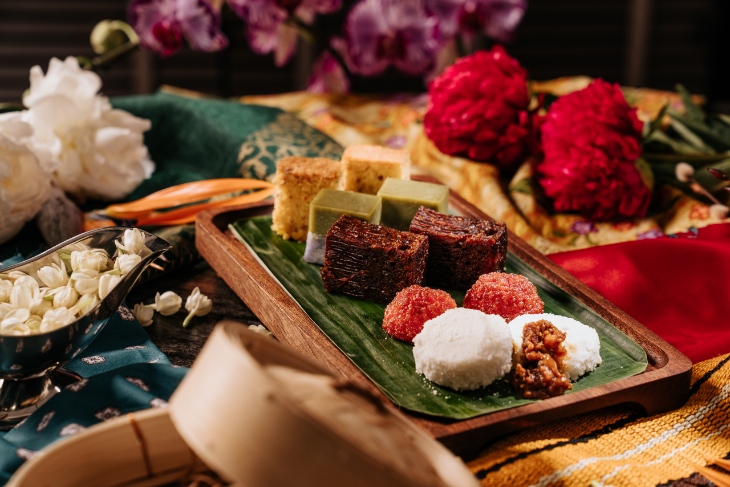 Takeaway multi-cultural kueh box (6 to 9 August)
Celebrate Singapore's rich multi-cultural cuisine this National Day with Chef Damian's curated kueh box filled with Chinese Ang Ku Kueh, Indian Putu Bambu, Eurasian Sugee Cake or Putugal, Malay Sarang Semut, and Peranakan Kueh Salat. Order at least 48 hours in advance.