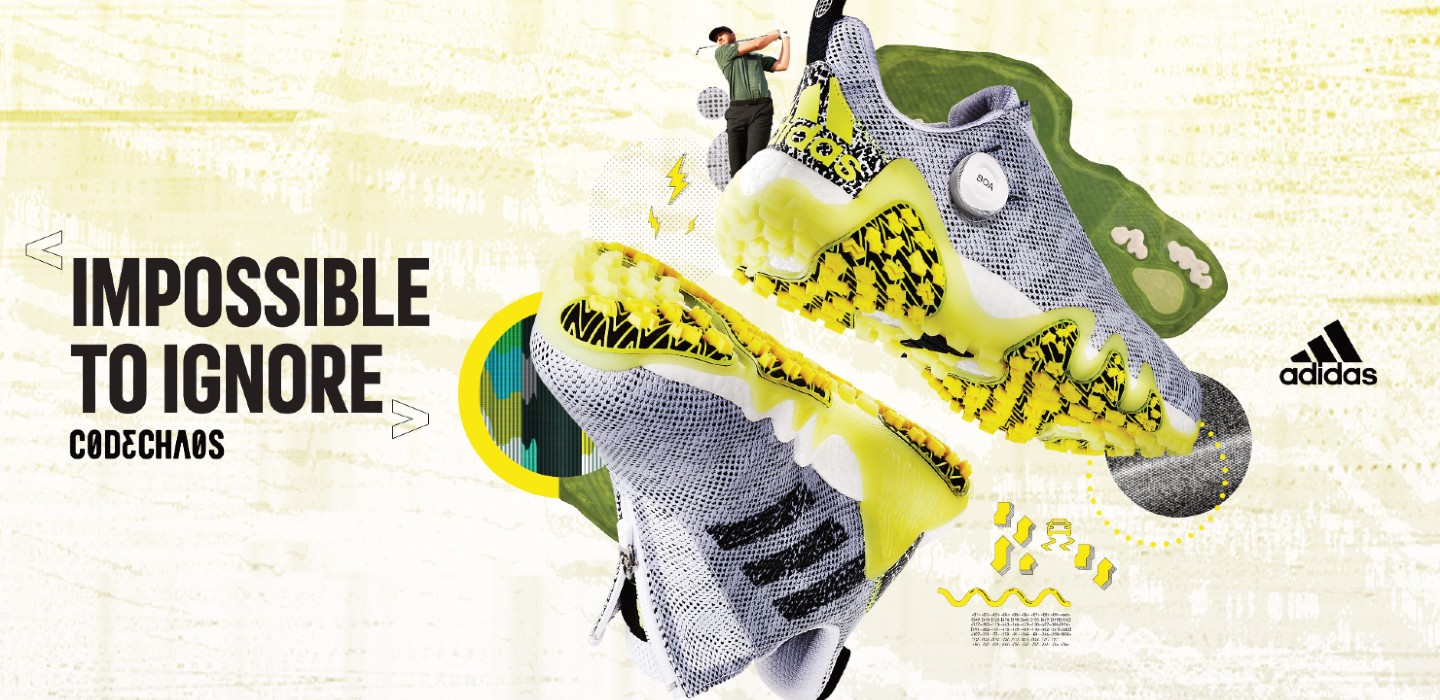 24 Jun 2022
Impossible To Ignore
Adidas Codechaos footwear was always meant to disrupt and redefine. A declaration that traditions can be reset, Codechaos set the modern golfer apart, to be different and to create his own way around the course.
Adidas turns up the volume with the latest rendition Codechaos 22, introducing technologies that push the revolutionary spikeless performance to the next level. The distinctive silhouette now has an outsole that wraps up higher, blending into the upper in a wavelike design along key stability areas so golfers can feel a better connection and more support with the ground throughout their swing. 
"Codechaos disrupted the market for golf footwear when we first introduced the franchise in 2020. We've challenged ourselves to build upon that idea with every model, and with Codechaos 22 we went even bolder than in previous years both in aesthetic and technology."
– Masun Denison, global director of footwear, adidas Golf Twistgrip technology now expands spikeless traction up the sides of the heel and forefoot, improving grip and performance, and adding to a bolder look. The additional surface area of traction really comes to the fore with extreme lies on the course – deep rough, sand or side-slopes, the wraparound outsole generates increased stability through the swing; a feature that golfers with very active footwork and power hitters who drive their feet into the ground will also appreciate.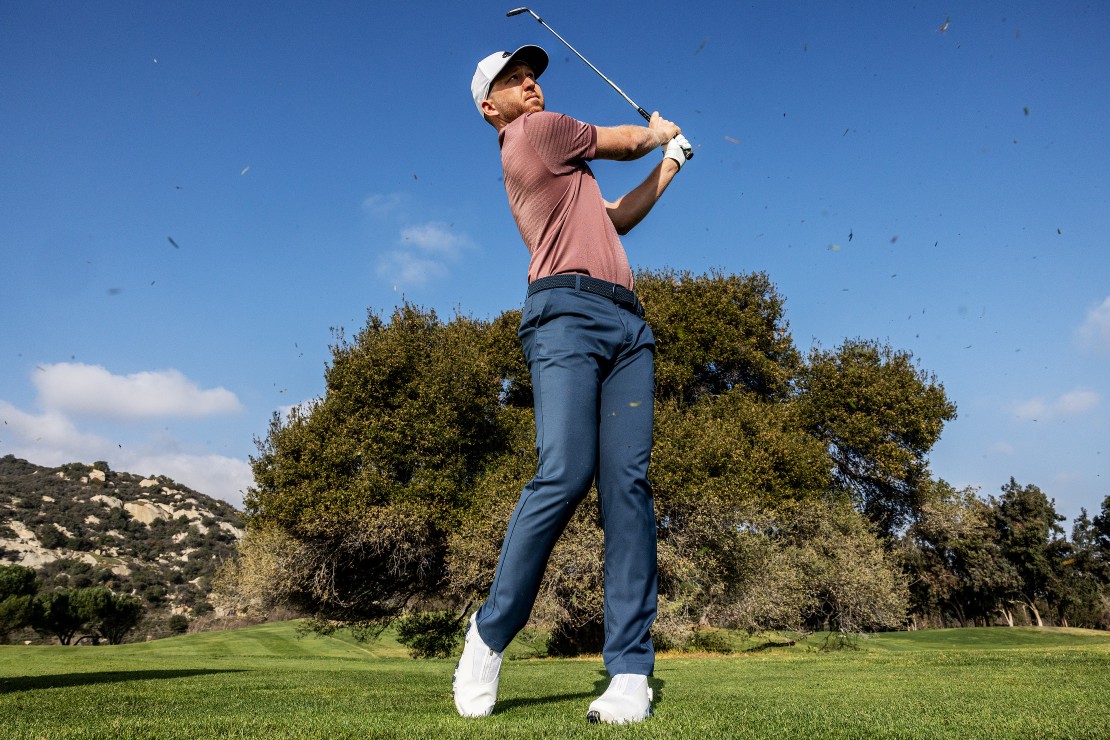 The Codechaos upper with a bold design aesthetic is made with recycled materials, combining a multi-layered performance fabric with a thin PU film for improved waterproofing and stain resistance.
To go with the disruptive and high-performance outsole, a new BOA edition features a closure system hidden beneath a zipper shroud, contributing to a more individualised fit and clean laceless aesthetic. The zipper construction's easy-on and off nature also provides additional support throughout the foot. Codechaos 22 BOA edition pushes the boundaries for both performance and style.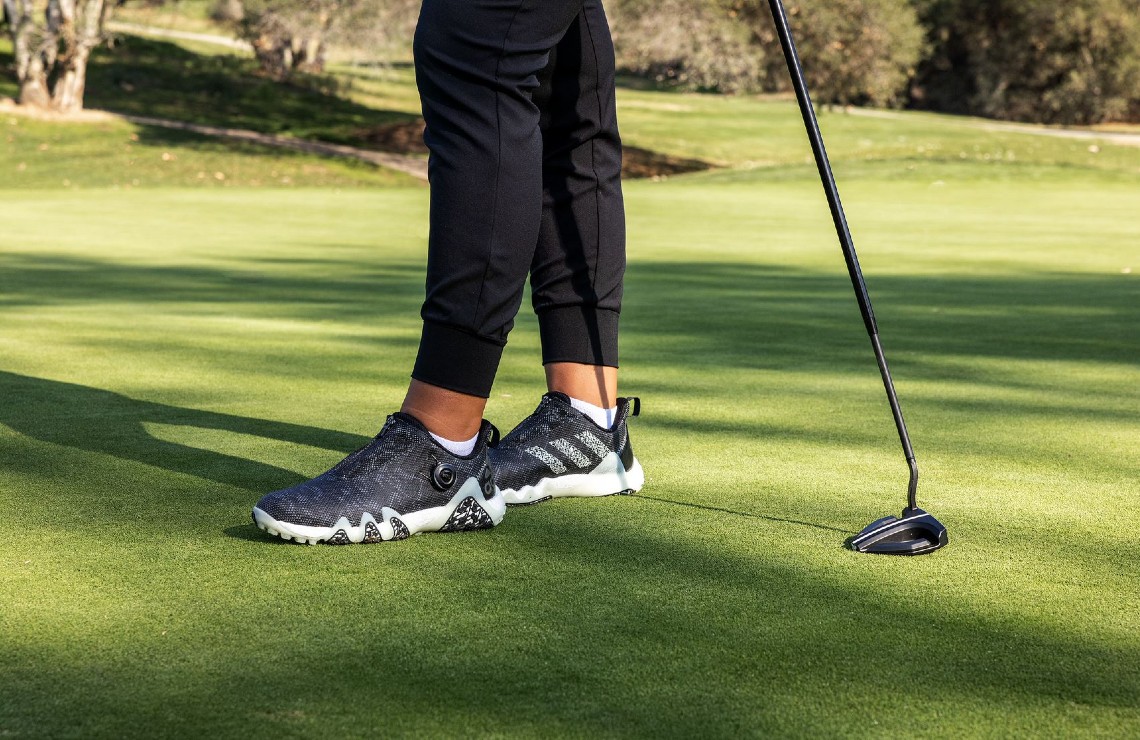 Kicking off this next chapter of Codechaos are exclusive colourways. Trendsetters will appreciate the limited-edition gray, white and black colourway available in limited quantities on adidas.com, the adidas app and at select retailers. Other unique silhouettes with special earth-tone colourways to follow will be exclusively available on adidas.com. 
The new Codechaos 22 footwear will be available in both laced and BOA models for men and women, alongside a junior BOA model beginning June 24.