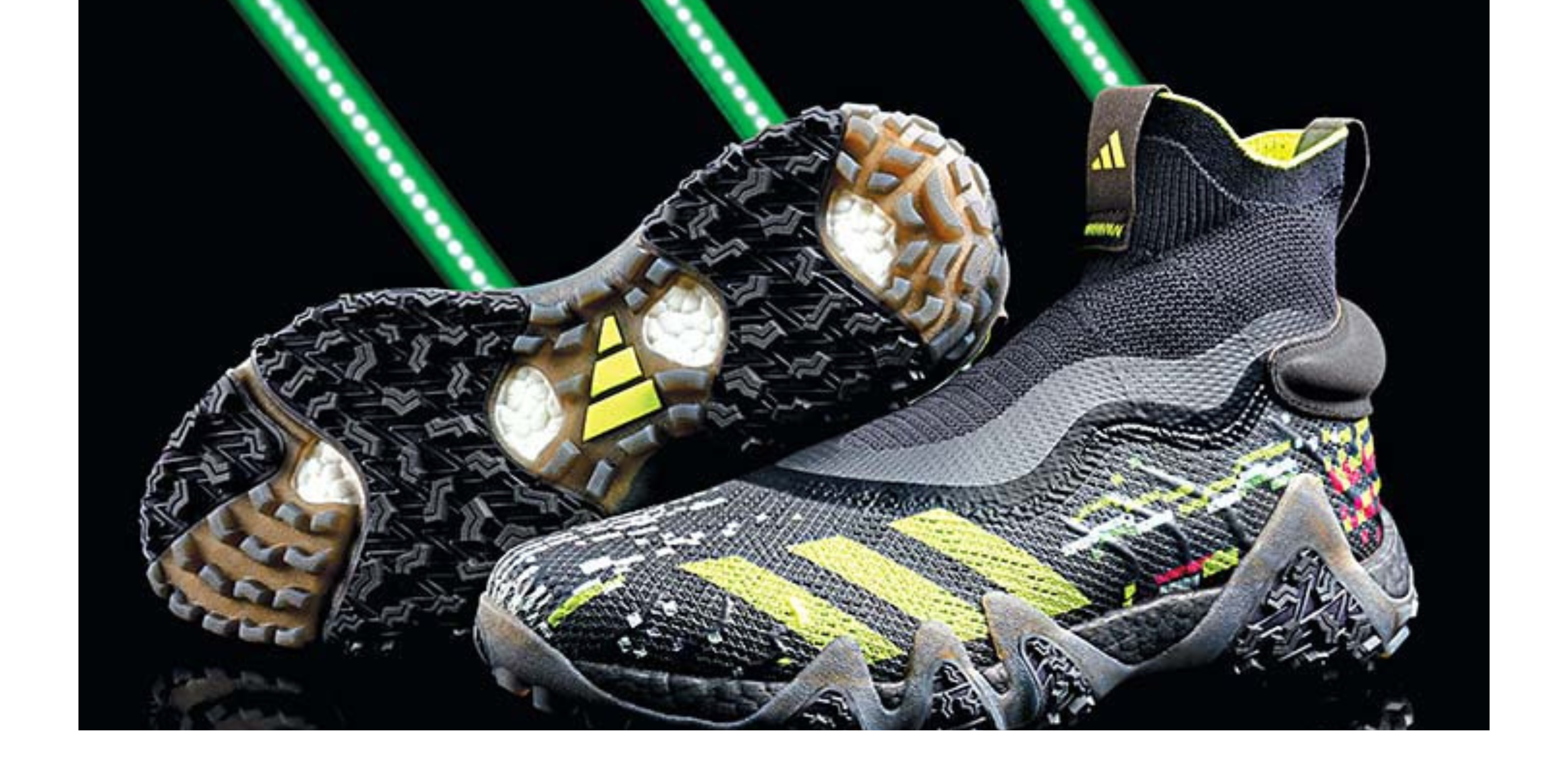 02 Aug 2023
"Codechaos is our spikeless footwear franchise where we can push the limits on innovation and design while still being very technical. Having seen what other categories in our brand were able to achieve with laceless technology, we knew we wanted to bring this to golf, and our Codechaos model was a perfect place to do it. I have no doubt that golfers will be pleasantly surprised with the performance they get out of this shoe." - MASUN DENISON,GLOBAL FOOTWEAR DIRECTOR, ADIDAS GOLF
Ever since its introduction, one can only expect the unexpected with Codechaos, which has always spurned convention to disrupt and redefine the look, feel and performance of a golf shoe. Now adidas invites golfers everywhere to find the fairways and lose the laces with the Codechaos Laceless, reimagined yet again as the first high-performance spikeless golf shoe with laceless construction that is movement focused and stable.
New for fall/winter, Codechaos Laceless boldly tackles spikeless performance with a textile upper in a booty design. Styled in Core Black, the digital print features accents in Lucid Lemon and Grey Five for a groundbreaking standout look on the first tee. Manufactured with a minimum of 50% recycled content as part of the adidas' End Plastic Waste campaign, Primeknit materials around the instep and ankle make it easier to take on and off, while still
providing support.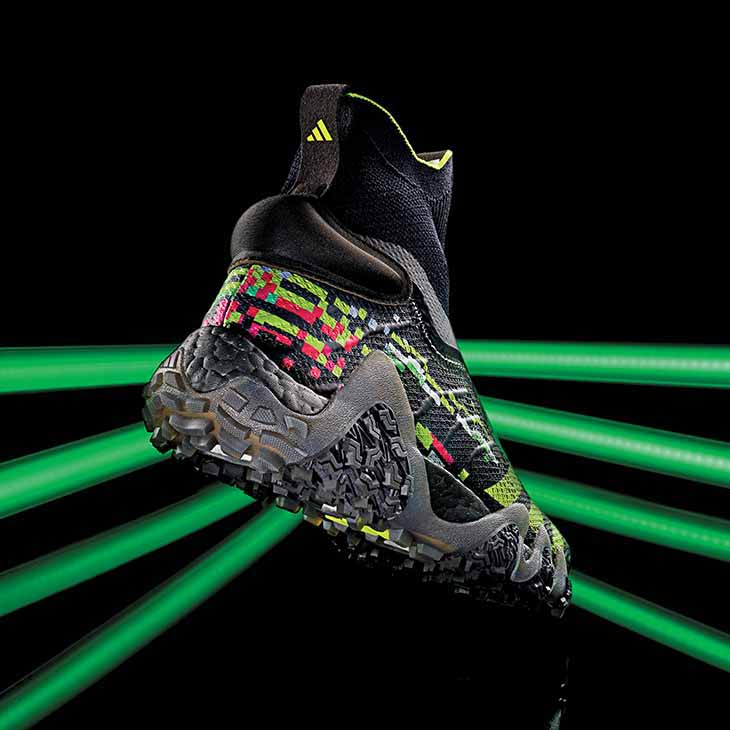 This filmed textile upper boasts a multi-layered construction which offers lightweight comfort and breathability. Its foot-hugging stretchy silhouette provides an adaptable, glove-like, high performance fit with a customised feel for top-notch performance and stability even
with no laces. As part of the laceless upper design, adidas engineered two pull tabs on the front and back opening. This collar area in the
instep features high-stretch Primeknit material that helps make it perfect for easy-on, easy-off wear by pulling on the tabs, without losing anything when it comes to performance. A protective film on the upper keeps it stain resistant and fully waterproof. The new Codechaos Laceless continues with the performance features that golfers have come to expect from Codechaos footwear:
Twistgrip outsole's angular-shaped lugs are configured based on data from heat-map studies that identify where weight gets distributed throughout the swing for optimum traction. 3D external heel counter provides additional support around the heel for increased
stability and power transfer. Insite insole with added support in the heel, lateral and medial sections of the foot provide golfers with both comfort and performance. Full-length Boost cushioning provides additional comfort and energy return, reducing feet fatigue and increasing stamina .over an 18-hole round.