01 Apr 2021
Earth Friendly Go Anywhere Comfort And Style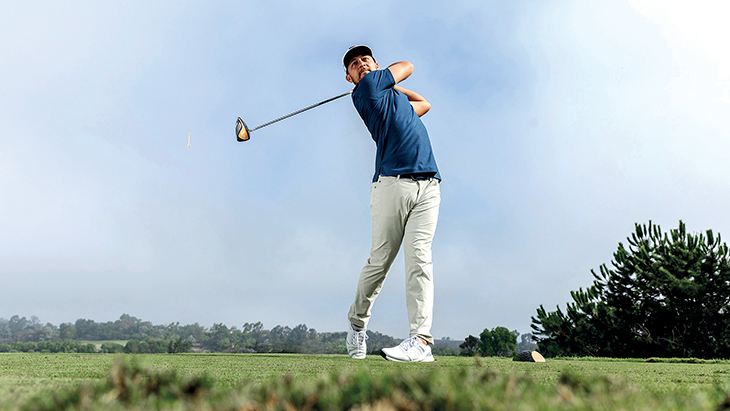 All golfers appreciate apparel that's wearable anywhere, whether that's on the course or on the go. To that intent, adidas is shaping the future of golf apparel; the new Go-To line evolves the golf uniform to be versatile and more sustainable without sacrificing on performance.
At the heart of the new collection is the Go-To Polo specifically designed to be worn on the go. With more people of all ages picking up the sport and anticipating the trend for more versatile apparel, adidas wants to encourage people to head to the course. The Go-To Polo was created for that purpose, using materials in more neutral and versatile colours with a wear-anywhere mentality that still performs as a golfer expects.
Under the rich cotton-like feel of the Go-To Polo is a set-in raglan cut in the back for a sportier design that also helps increase mobility and range of motion.
Making total sense is adidas newest innovation – a new flexible collar construction that allows the Go-To Polo to easily be pulled over the head even whilst fully buttoned in the same way that you would do a t-shirt, without ever losing its shape.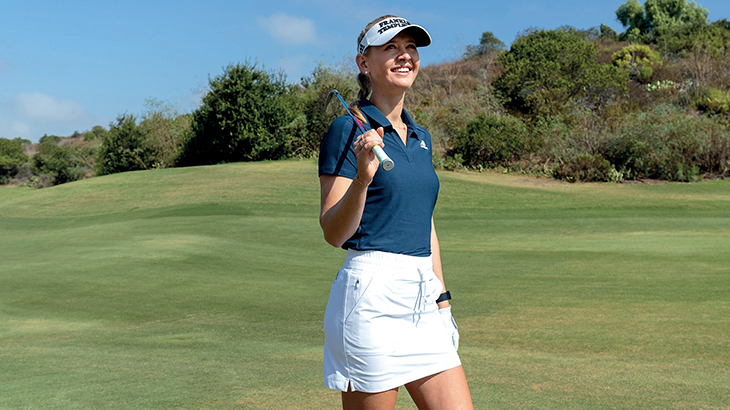 The women's Go-To Polo comes in both a short-sleeve and sleeveless option with an open placket construction for easy wear, and side slits for additional versatility.
All Go-To Polos offer UV 50+ sun protection.
Adidas is going big on sustainability, that's why beyond the versatile silhouettes, each Go-To polo is Primegreen and made with 89 percent recycled content to help End Plastic Waste. The Brand With The Three Stripes' is striving towards the use of 100 percent recycled polyester in all products by 2024.
"This polo, and the Go-To Collection as a whole, is a huge positive step forward for golf fashion. It's very rewarding to be able to introduce versatile options that provide both style and function that golfers want and need, while also giving them a sense of satisfaction every time they put these pieces on before heading out to the first tee – or wherever the day takes them – that they are doing something good for the world and our environment."

– Shaun Madigan, global director of apparel, adidas Golf
Other apparel within the Go-To Collection that are also Primegreen include: