15 Dec 2020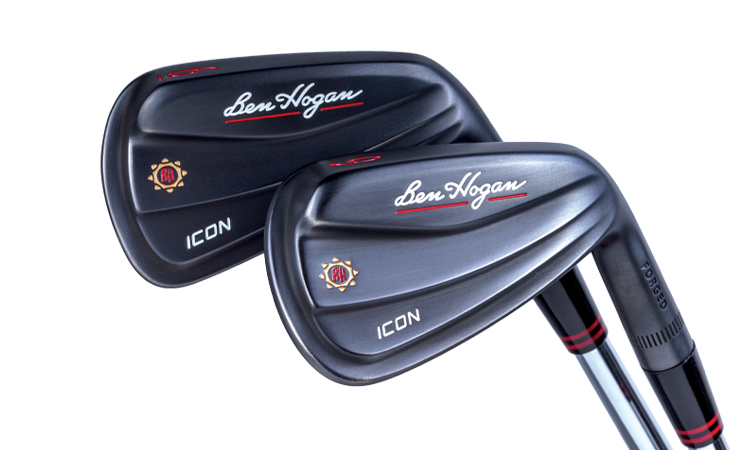 Nearly seven decades after Ben Hogan, the man renowned for the greatest swing in golf, founded his eponymous equipment company, a set of forged muscleback blades featuring many of Mr. Hogan's design philosophies debuts.
Developed for better players accomplished at working the ball, the Icon irons combine traditional styling with modern performance.
"Ben Hogan always had exceptionally high standards … especially for his blade iron designs. We think the new Icon irons would be something he would be proud of. In the hands of accomplished players, they will find the Icon irons offer an unmatched combination of performance, feel and eye appeal as compared to any muscle back blade on the market. This was Mr. Hogan's mission and we've continued that tradition."

– Scott White, CEO, Ben Hogan Golf Equipment Company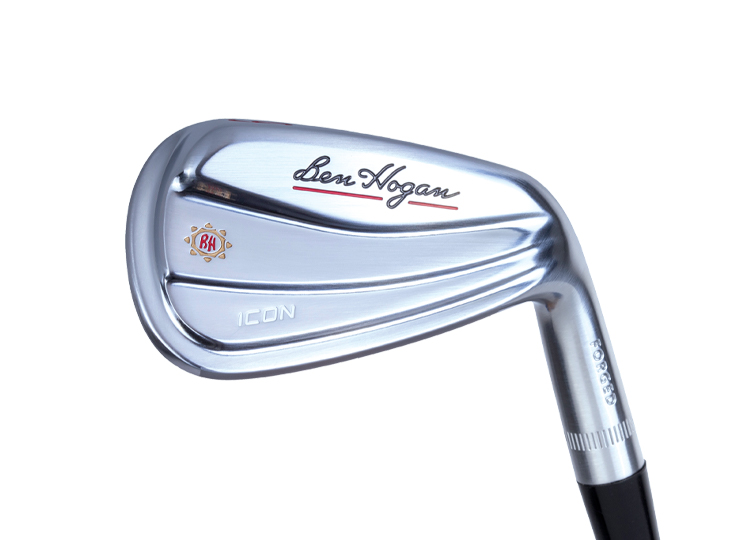 The Icon irons are textbook Ben Hogan, carrying on the heritage of high-quality, beautifully forged, contemporary muscle backs and placing them in a re-imagined, contemporary package. A blade design having minimal offset, a thin top line, and shorter blade length, the irons are well-suited for accomplished players wanting to work the ball.
The Icon irons feature Hogan's "Progressive Centre of Mass" weighting system that allows golfers, regardless of which club they're hitting, optimal ball flight on both length and trajectory. The system positions more mass higher in the short, scoring irons to generate a lower ball flight for better control while eliminating any ballooning.
On the long and mid-irons, weight is located progressively lower to help generate a higher shot trajectory with more spin. Each loft in the Icon irons set has a visible weight pad in the rear, with a unique size, shape and position for that specific loft and clubhead. This allows for a seamless performance transition from one iron to the next.
The Icon irons feature consistent four-degree gapping, which was a Ben Hogan signature design element going back to 1953. This practice, when combined with calculated graduation in club length, and head width and thickness for each iron, lead to a perfectly balanced set of clubs. This level of precision gives golfers much more consistency and flow throughout the set, with respect to performance and feel, while invoking the confidence that better players rely on in their irons.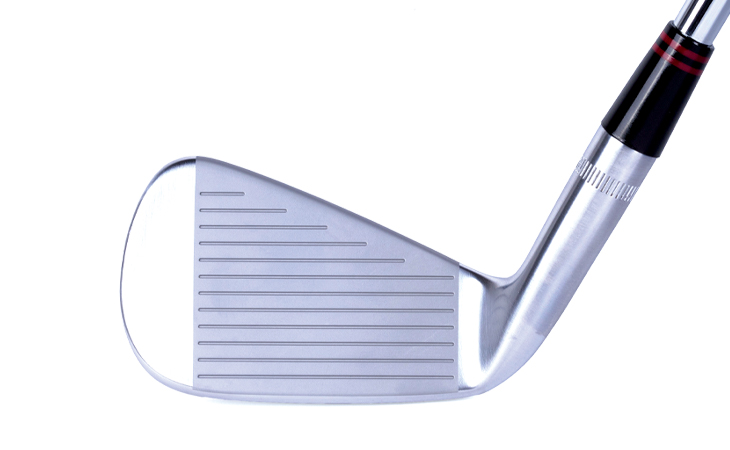 The Icon irons also feature Ben Hogan Golf's proprietary V-SOLE® technology, which provides a high-bounce leading edge and soft, lower-bounce trailing edge to promote forgiveness and prevent digging. Regardless of the length or thickness of the grass, the V-shaped sole cuts right through as if the golfer was hitting from the heart of the fairway.
Adds White, "ICON is the kind of club that the Ben Hogan Golf brand is known for and which epitomizes our 'forged / feel / feedback' theme. Serious players can take comfort in knowing that ICON gives them the opportunity to hit their mark on every shot, while feeling the satisfying pureness of flush contact. Mr. Hogan once described that blissful sensation as running from your hands up your arms and into your heart. There's nothing else quite like it in golf."
The 7-piece ICON Irons sets will be offered in a traditional nickel-chrome finish and proprietary Diamond Black Metal finish, and with a variety of premium, after-market steel and graphite shafts.
Find out more at www.benhogangolf.com.