04 May 2020
Carbon Fibre moves From Fast Cars Into Fast Irons
When Cobra's engineers took inspiration from the design of the world's fastest cars, carbon fibre came into play. Not that unusual until you consider that this is carbon fibre in a set of irons, virtually unheard of.
Cobra's King Speedzone irons delivers ultra-low CG and increased ball speed from brand's first ever carbon fibre topline. Focusing on five unique zones of performance deliver the optimum blend of distance, consistency and forgiveness.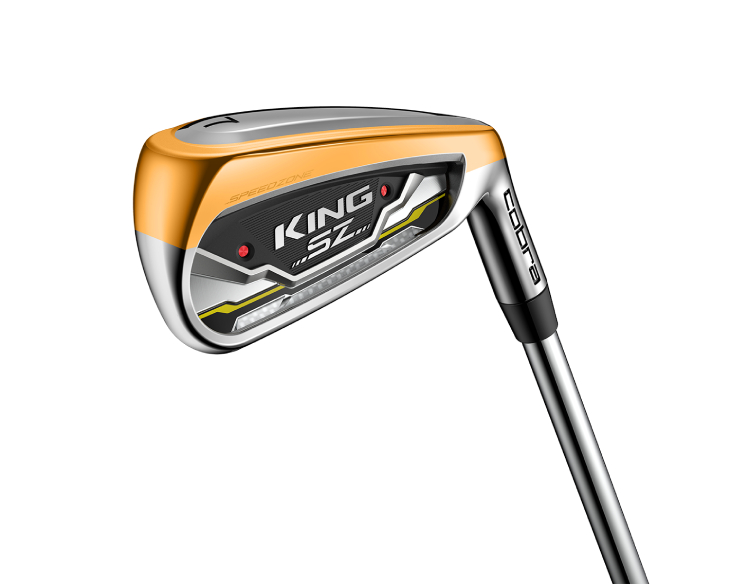 Light Zone

Two strips of carbon fibre replace steel on and underneath the topline, creating a I-beam type of construction that's strong and saves weight. Since carbon fibre is 40% lighter than steel,  3 grams of discretionary weight is repositioned low to increase ball speed and launch in the 4 through 7 iron.
Stability Zone

High speed stability is courtesy of the Speedback shaping which creates a wider body design around the club's perimeter for increased MOI and lower CG. The result is both forgiving and accurate.
Power Zone
PwrShell Technology offers increased speed and higher launch, and the new forged face features an updated E9 structure that lowers the CG with more return through a deeper undercut speed channel.
Feel Zone
Following distance and forgiveness, feel is still important. A medallion system damps vibrations quickly for exceptional sound and feel even on off-center strikes.
Spin Zone
Progressive spin technology is 100% CNC milled throughout the set for consistent performance of trajectory and spin. V-grooves in the 4-6 iron reduce spin and u-grooves on the 7-PW optimise spin, while wedge-based grooves on the GW and SW produce maximum spin for shots around the green.
"When designing irons, there is a delicate balance of delivering playability, feel and distance, and the Speedzone Irons in both traditional and One length make-ups provide all three attributes in spades," said Tom Olsavsky, VP of R&D for Cobra Puma Golf. "Our innovative Speedzone technology has allowed us to maximize distance without giving up any feel or forgiveness."
There are two distinct iron models, the King Speedzone variable length irons feature a progressive construction design that optimize launch and spin in the long irons, mid irons, and wedges.
The King Speedzone one length irons offers all the Speedzone tech and promotes one repeatable setup and swing consistency and accuracy.  Cobra achieves this simplified approach by offering matching lengths, head weights and swing weights in every iron.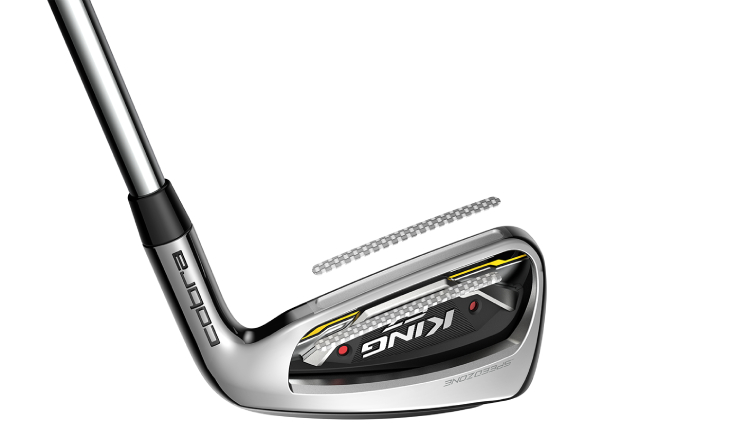 Speedzone Variable Length
Shafts: KBS Tour 90 steel; UST Recoil ESX 460 graphite
Speedzone One Length
Shafts: KBS Tour 80 (5-6i), KBS Tour 90 (7-9i) and KBS Wedge (PW) steel; UST Recoil ESX 460 (5-9i), UST Recoil ESX 480 (PW) graphite
Asian spec shafts: Nippon NS Pro 950GH steel shaft; Cobra Speeder Evolution V graphite shaft