05 Nov 2020
Without a doubt, golfers love their travel. Now style leader Puma Golf brings together travel and tournaments in their Game That Travels collection, taking you, the golfer, on a sartorial journey of some of the most popular stops on the PGA Tour.
The collection features apparel, footwear, and accessories inspired by some of the biggest tournaments and most desirable locales Puma Golf ambassadors Rickie Fowler, Bryson DeChambeau and Gary Woodland travel to each PGA Tour season. Each ensemble is a destination brought to life for those who love golf and style and bring their game with them wherever they go, telling a story through intricate details and bold patterns that capture the attitude of the tournament site.
"Our gear will bring to life the style, adventure and fun that our players experience each week on tour.  Each capsule is a destination that we want you to feel and experience.  Because it's a game that has no borders.  A game that travels the world."

– Chris MacNeill, Senior Product Line Manager, PUMA Golf Apparel.
Puma Golf put a lot of thought and detail into the design of the apparel, footwear and accessories that make up each collection summed up by the theme of The Game That Travels. It's not just about a fun print, it's about telling a story – and these collections do just that, transporting golfers to a specific location, allowing them to experience a bit of what Rickie, Bryson, and Gary experience each season. These players travel to some of the most iconic places in the world, and Puma Golf was inspired to bring the spirit and essence of those places to life.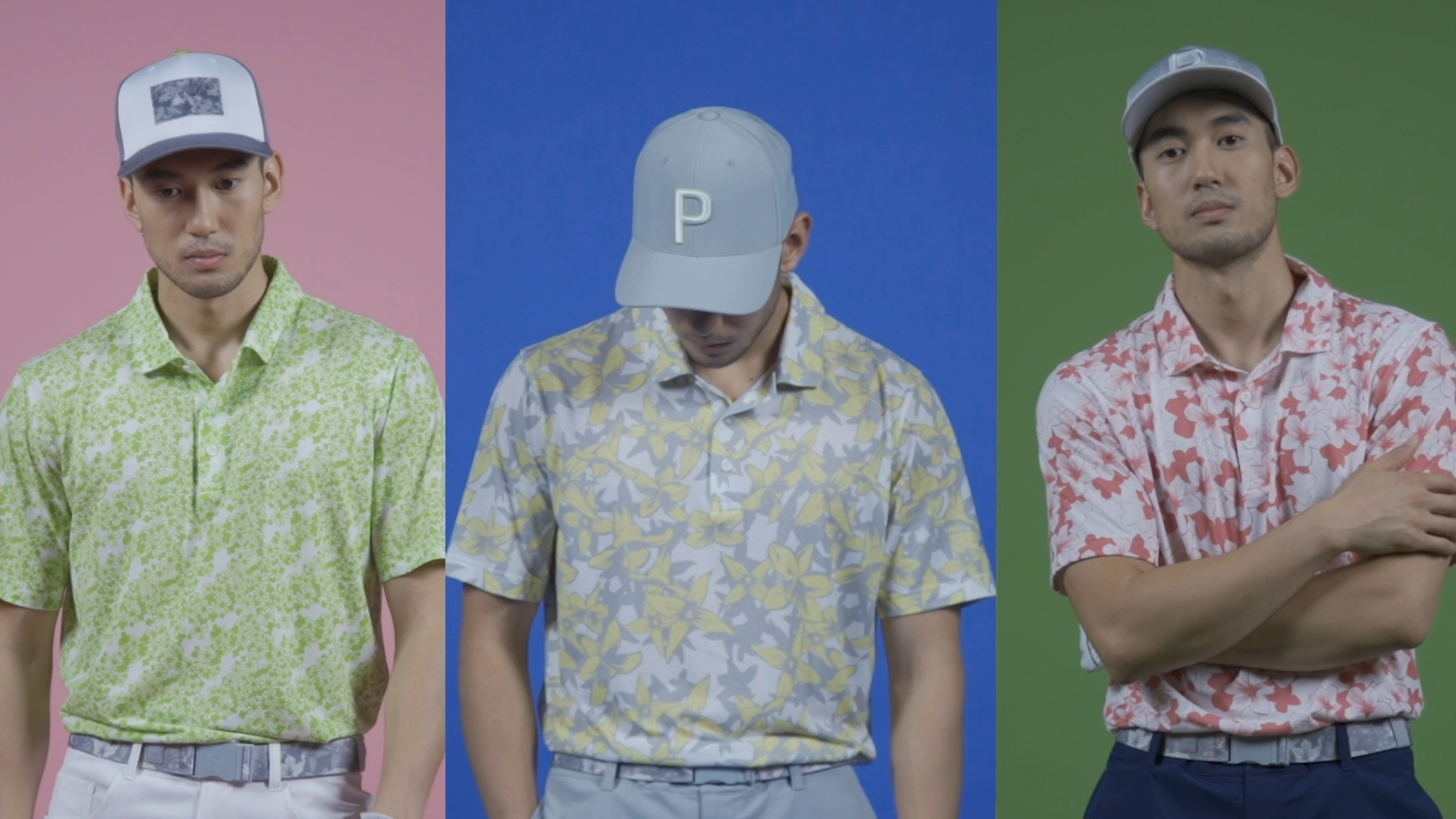 Combining serious on-course performance and inspired style, The GameThat Travels Collection is in full bloom this November as the pandemic delayed Masters finally commences play. Puma's TournAMENt Pack recalls the colours of an Augusta National spring this autumnal Masters, in tribute to the three holes that make up the infamous Amen Corner – Holes #11, #12, and #13 – White Dogwood, Golden Bell, and Azalea.