08 Nov 2023
Mizuno's new T24 wedges blend art and technology.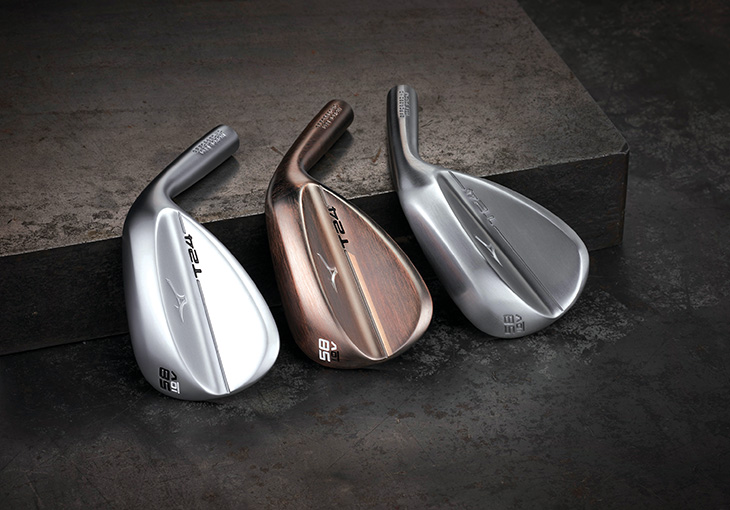 Wedges address the feel of the game like no other club in the set. That is one reason why Mizuno's Grain Flow Forged T-Series wedges has commanded such attention over the years.
The new Mizuno T24 wedges continue this legacy with subtle top-line refinements while continuing to be forged from a single piece of Grain Flow Forged HD Boron in Hiroshima, Japan. Mass has been taken from the toe, and a lower hosel bend creates a smaller visual profile without loss in the effective hitting area. The spin-weighted blade design – flared upper portion of the clubhead – further creates higher spin and provides a more penetrating trajectory, especially on higher strikes on the clubface.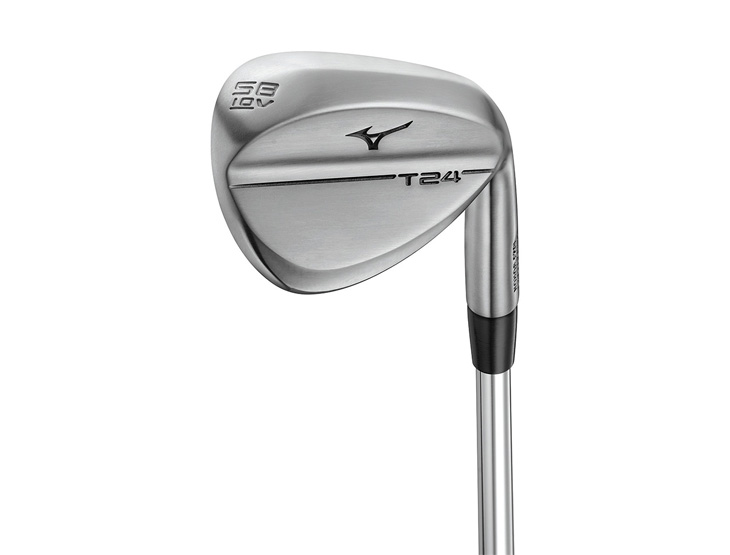 The Quadcut + Groove is introduced to the T24 with an adjustment to the groove shoulder camber and the taper of the groove profile to allow for a tighter groove pattern and increased spin rates on all shots. Mizuno's HydroFlow Micro Grooves are further laser cut into the club to release moisture and mitigate spin reduction in wet weather.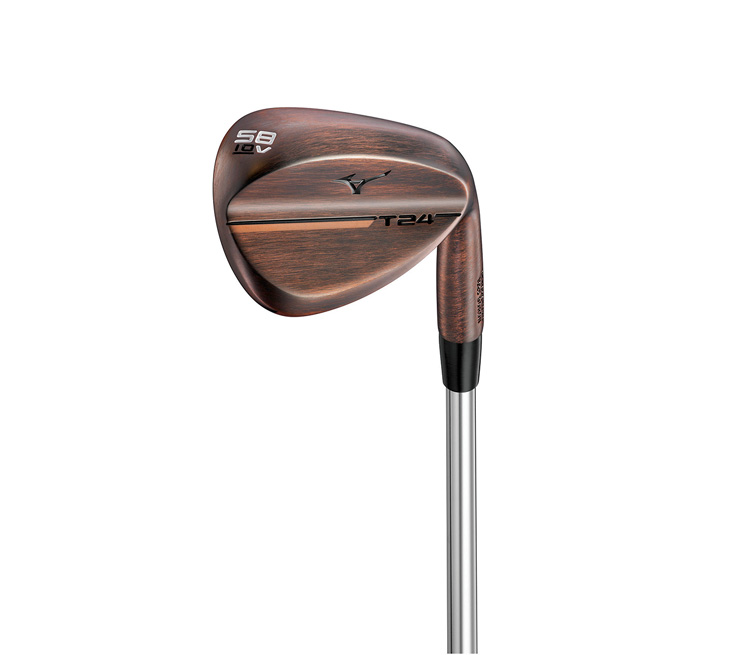 Five grinds are available in the T24 wedges – S-Type with high bounce and limited relief for full shots; D-Type with mid bounce and moderate relief for "gentle" manipulation; C-Type with mid/high bounce and generous relief for a wide range of players and conditions; V-Type with high bounce and aggressive relief for added versatility and a steep angle of attack; and X-Type with low bounce and aggressive relief for versatility and a shallow attack angle.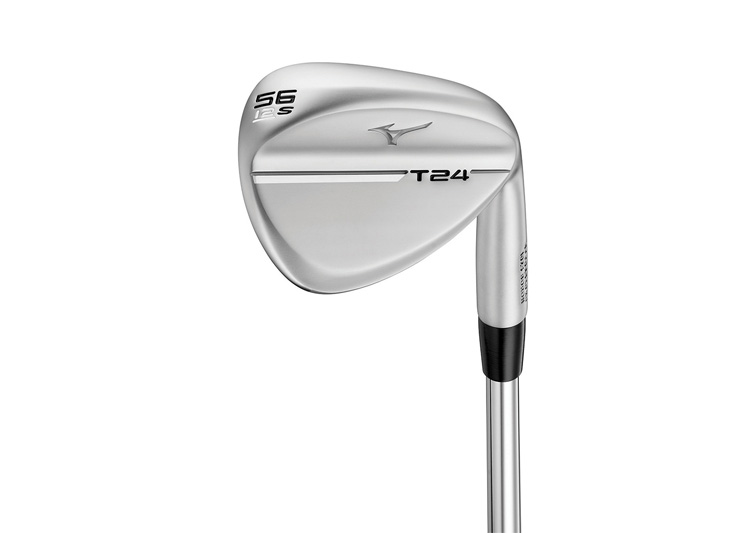 Mizuno T24 wedges offer loft-specific profiles with those up to 51 degrees having straight leading edges and wedges with 58 degrees and above created with a more traditional teardrop design. Finish options include Soft White Satin (with copper underlay), Denim Copper, and Tour Raw (Tour Raw finish is not available in the Asian market).