22 Apr 2022
The Custom Designs Of Henrik Stenson And Erik van Rooyen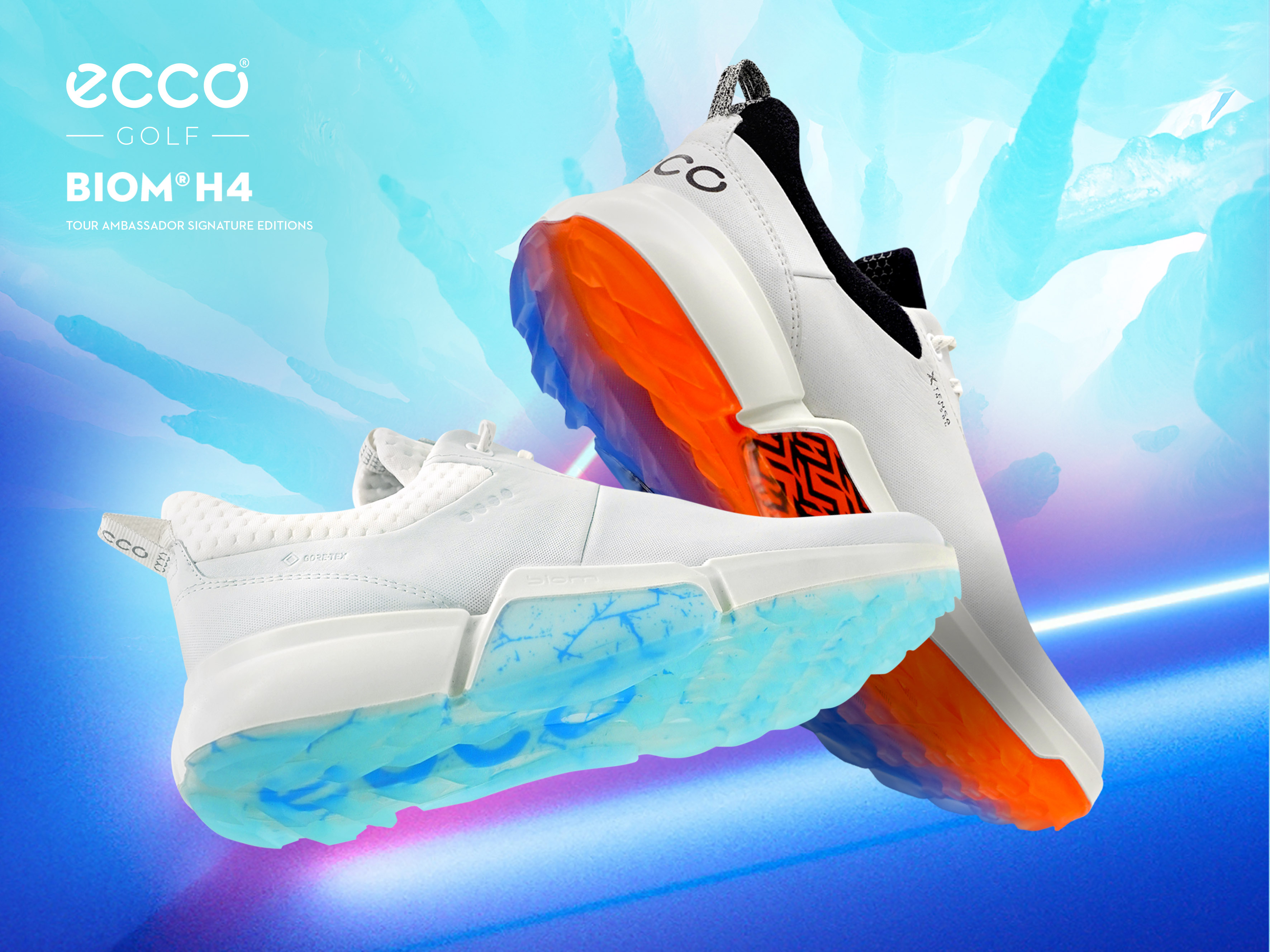 When Fred Couples wore a pair of Ecco's Street Golf Shoe at the 2010 Masters, the whole world wanted a pair of the sneaker-like golf shoes he was wearing. That moment marked the birth of the spikeless golf shoe and Ecco's claim to global fame.
Ecco's shoe of the moment though is the Biom H4, and the brand has collaborated with ambassadors Henrik Stenson and Erik van Rooyen to come up with striking and unique designs that reflect their style and personalities on and off the course.
Taking a cue from the popularity of his S-Three 'Iceman' design and in homage to his nickname, Stenson has had a hand in the design of another ultra-cool 'Iceman' inspired shoe. This time in an ice-cold blue and white colourway, with the Ecco logo emblazoned on the sole and his now trademark tag of "Henrik Stenson The Iceman" on the tongue of his signature shoe.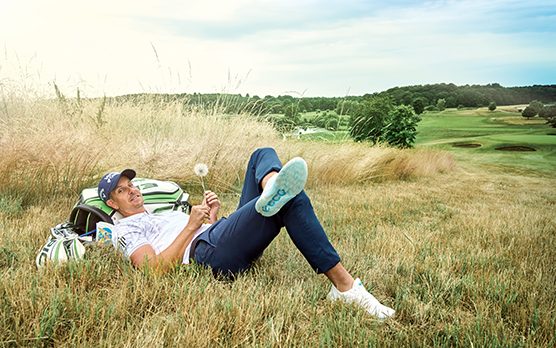 "I have stuck with the icy-cool colours for my Biom® H4, and I really wanted to make it look like you're walking with ice on the sole of your shoe, hence the bright white and blue colours. I can't wait to get my hands on a pair and turn some heads out on the golf course," commented Stenson.
The fashion-forward van Rooyen, who has now established himself as a style icon out on tour with his jogger pants, has designed a snazzy, eye-catching colourway he can call his own. All calm above with a white leather upper, the midsole sports a brilliant, patterned finish, while hidden on the translucent sole of the shoe is a blue and orange colour scheme where both colours bleed into one another. van Rooyen's love of guitar is expressed on the uppers of the shoe with a nod to guitar strings.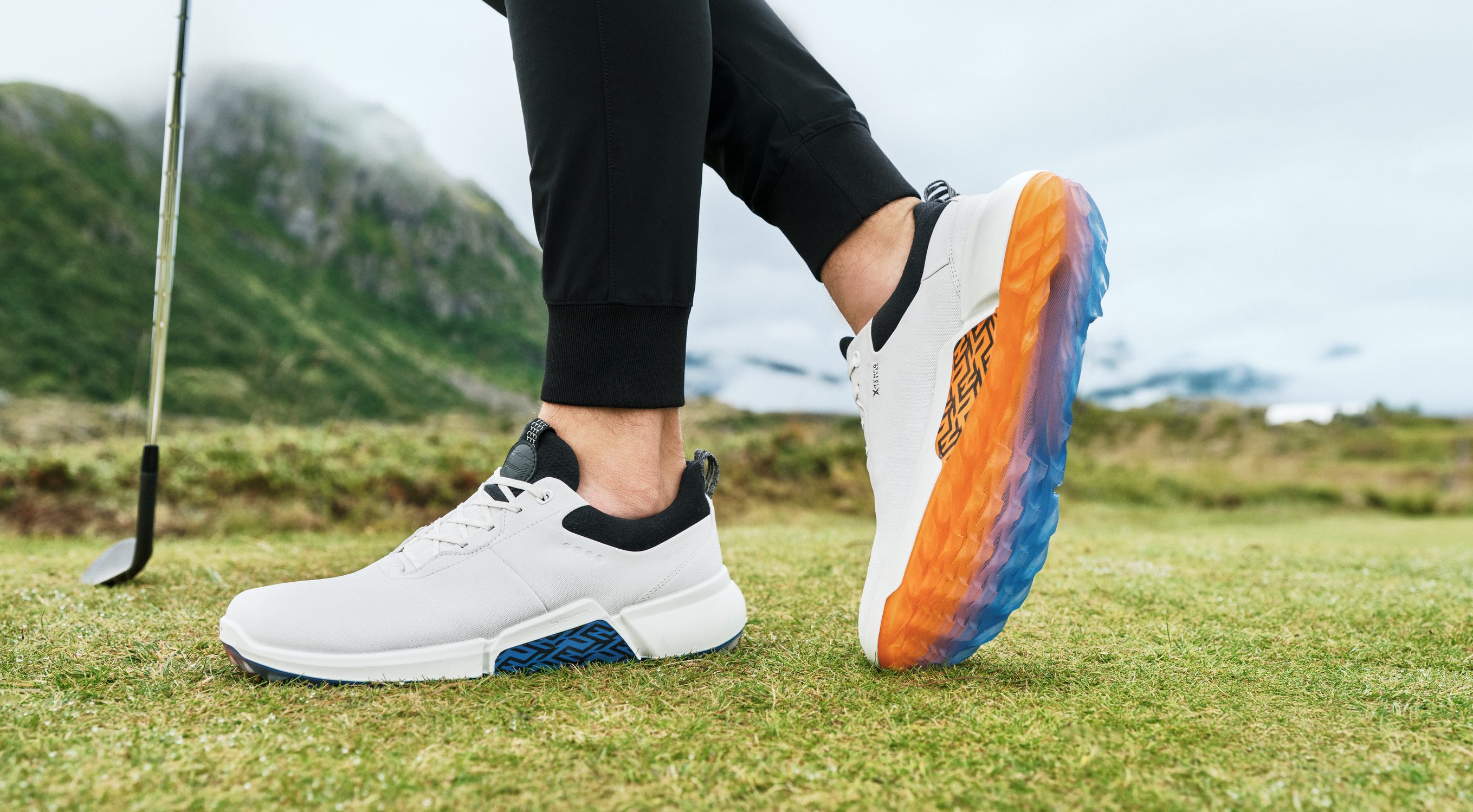 Commenting on his custom project, van Rooyen said: "I am chuffed to be working alongside the guys at Ecco Golf to create an awesome custom shoe design. I really enjoy being different and innovative on the golf course, and I think my design really emulates that feeling for me."
Aside from the custom designed aesthetics, technical features of the Biom® H4 include:
•Ecco FluidFormTM Direct Comfort Technology ensures a finely-tuned balance of cushioning and rebound, while also creating a flexible and durable bond without compromises.
• Natural motion, stability, and control with Biom® 2.0 technology that offers low-to- the-ground stability, anatomical support, and a glove-like fit.
• The innovative Ecco MTN Grip outsole has three different sections for stability and traction, ground penetration, and rotational support throughout the swing.
• The TPU element wraps around the foot from the outsole to the midsole, providing stability while elevating the modern, premium design.
• A removable, washable Ortholite® foam inlay sole provides long-term cushioning and superior breathability, plus the option of extra width when removed.