15 Mar 2023
By Benny Teo
Singapore is a well-travelled city. Around the world, visitors come in by the millions
each year, and this week in March, a group of highly talented women from Europe
are looking to do the same.
As the Aramco Team Series presented by Public Investment Fund – Singapore event
reels around the corner, the Ladies European Tour are preparing themselves for a
week in the tropics for one of their headlining event.
Stars like Pia Babnik, Bronte Law, Olivia Cowan and Emily Pedersen will be joined
by 22-year-old LPGA and LET starlet, Pauline Roussin, formerly ranked first in the
World Amateur Golf Ranking (WAGR) for 34 weeks in 2020.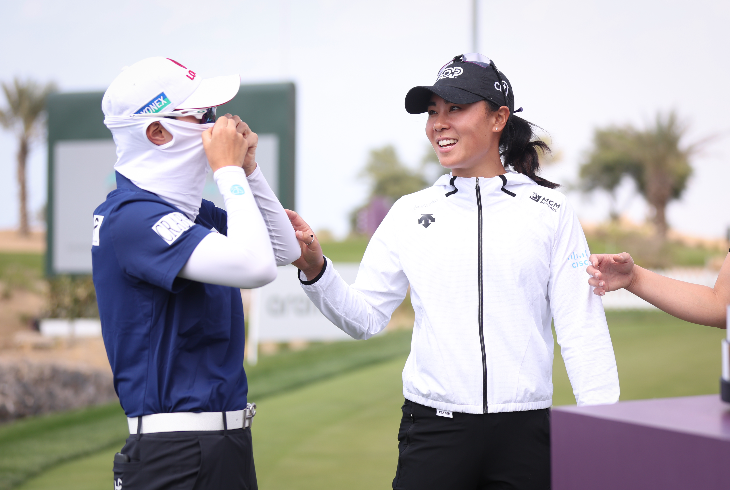 These five talented players are all Golf Saudi and Aramco Team Series
ambassadors representing the crème de la crème of ladies professional golf in
Europe. Their addition adds both glamour and grit to an already strong field that
includes world no. 1 Lydia Ko and no. 14 Danielle Kang.
Babnik, the Slovenian teenage sensation ranked 73 rd in the Rolex Rankings is just 19
years of age and looks forward to the impending challenge and visiting Laguna
National for the first time.
She said, "I always enjoy the Aramco Team Series events when we play them and
have also fortunately been reasonably successful whenever I have played.
"Golf Saudi, the Aramco Team Series and the LET are doing great things to help
continue to grow women's golf around the world and by taking the events to new
countries and destinations this supports that continued growth.
"I am looking forward to playing at Laguna National Golf Resort Club next month, I
have never played there but have heard great things about the golf course so it
should be a great event."
For Germany's Olivia Cowan who has started her season with tied seventh at the
Lalla Meryem Cup, she is equally thrilled to be playing the first Aramco Team Series
event of the year and added, "It has been an enjoyable and solid start to the season
and I'm really looking forward to getting to Singapore and playing the first Aramco
Team Series event at Laguna National Golf Resort Club.
"Singapore is an amazing place to visit, and the Aramco Team Series events are
always great weeks to be a part of. It should be a great week and it is also amazing
to have two of the world's best players in Lydia and Danielle playing to strengthen
the field even further."
And finally, Emily Pedersen, who originates from Copenhagen in Denmark, echoed
the sentiments of both players and said, "I can't wait. We are always so well looked after on Aramco Team Series weeks, and it is great fun to have the mixture of the
team and individual event.
"I've started the season really positively and I'm looking forward to getting to
Singapore and challenging for another title."
Other players confirmed this week are Swedes Linn Grant (ranked 24th) and Johanna
Gustavsson (159 th). 16-year-old rising star Chiara Noja from Germany will also be
appearing at Laguna National Golf Resort Club.
Noja, who turned professional at age 15, became the youngest-ever European to win
an official Women's World Golf Rankings event by winning the Amundi Czech Ladies
Challenge by 9 strokes last June and will be looking to follow-up her success here in
Singapore.

Ticketing information
Tickets are available at SISTIC.
Adult General Admission tickets are available for the following:
o Thursday and Friday – S$15
o Saturday – S$20
o Season (3 Day Pass) – S$40
Entry is free for children under the age of 18 though must be accompanied by a
ticketed adult.
Visit aramcoteamseries.com and follow the event on social media @aramco_series.