10 Jan 2022
A New Generation of Indoor Golf Debuts In Asia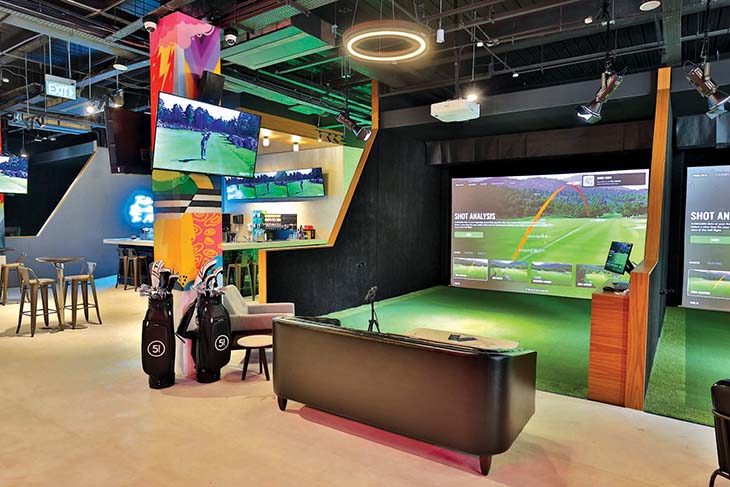 Indoor golf in Singapore was a novelty whose shine wore off quickly with many a first-generation setup having come and gone having not proved popular with local golfers who had easy and ready access to the real thing.
Covid conditions or not, the recent global golf boom has seen the second wave of indoor golf simulators mushrooming in Singapore, with some located within the Orchard Road belt and stretching up to the Central Business District.
The latest entry to the urban indoor golf experience is Five Iron Golf, who combine golf, technology, and entertainment in a bid to inspire community and make golf enjoyable for every level of player. An American brand driven to elevate and re-shape golf culture, Callaway Golf has seen fit to invest in the company.
In the few short years since its founding in 2017, the brand has rapidly expanded to nine U.S. locations, from New York City to Las Vegas, and Five Iron Golf Singapore spearheads the company's global expansion. Avid golfers, entertainment seekers, and everyone in-between can expect to enjoy a top-of-the-line experience in a modern, urban atmosphere.
"We have worked tirelessly since day one to establish Five Iron Golf as the gold standard in indoor golf and entertainment, a place where the customer experience is second to none," says Five Iron Golf's Co-Founder and CEO Jared Solomon.
Five Iron Golf Singapore boasts an expansive 7,000 sq ft space in the heart of the CBD that is home to seven spacious bays equipped with TrackMan golf simulators featuring multiple high-speed cameras to capture every angle of the golf swing. Complimentary high-end golf clubs are available to practice with actionable data and instant video analysis, enjoy a virtual round at the world's most beautiful and iconic courses, or play fun interactive games suited to any level of golfer.
Pay and play, or buy in to monthly memberships that include complimentary off-peak use, club storage facilities and preferential rates on peak hour rentals, lessons, and beverages.
More sports bar than practice facility, Five Iron Golf Singapore's full bar and dining menu encourages a social atmosphere beyond practice and play, with local craft beers on tap and a modern take on clubhouse classics like the chicken quesadillas, pulled pork and buttermilk chicken sliders.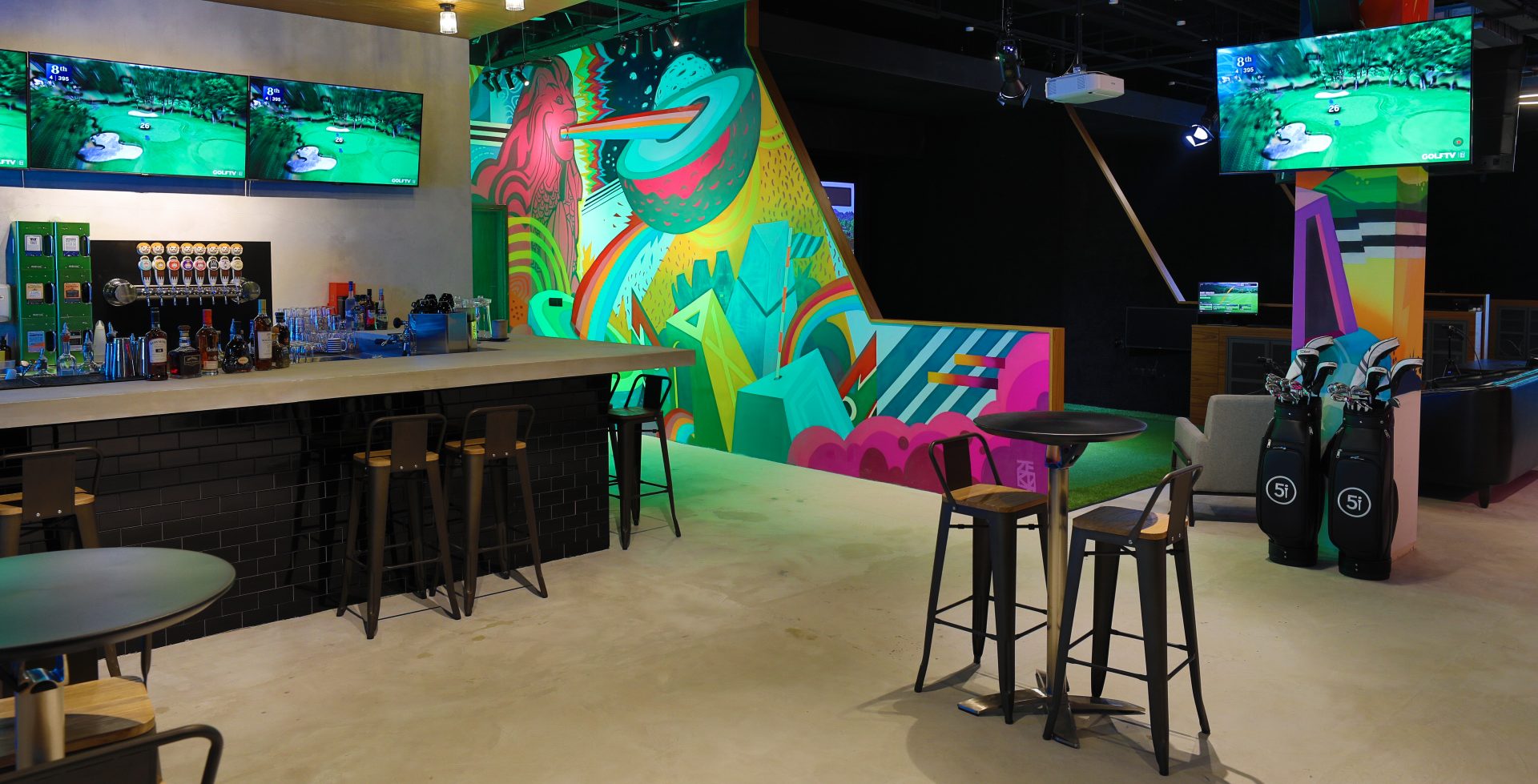 Modern, fun and vibrant, Five Iron Golf blends its signature design aesthetic of multi-sensory interiors with Singapore's culture and landmarks through the murals designed by local graffiti artist, Zero, to create a vibe that drives connection and community. Said Five Iron Golf Singapore Co-Owner, Yuka Kasahara, "We have created a space that will meet the requirements of the most sophisticated golfer while also entertaining those that are new to the game. Our goal is to become the leading golf destination in the city and to grow the game for the next generation."
Five Iron Golf Singapore is open seven days a week from 7 am till midnight, and bookings can be made via fiveirongolf.sg.