13 Mar 2023
By Benny Teo
When it comes to showing guests a good time, few can do better than Laguna
National Golf Resort Club. With hospitality deep in their veins and a five-star Dusit
Thani experience entrenched in service quality, the nation's only luxury golf resort
club has decked itself up to the nines, ready to welcome visitors to a very special golf
event – the Aramco Team Series Singapore.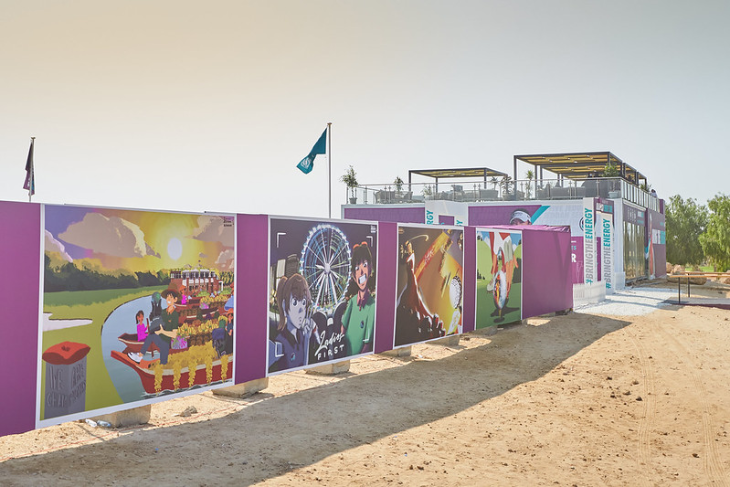 A key series in the Ladies European Tour where Race to Costa del Sol, Solheim
Cup, and Rolex Rankings points are at staked together with a prize purse of US$1
million, the top ladies in Europe and around the world will be gathered here for a
three-day festival that includes a unique team competition where three professionals
and an amateur play off for half the prize money.
Then, on the final day, the top 60 and ties will go into a final round for the other
US$500,000 individual prize.
For fans, that spectacle is enough to warrant a visit as it is the only golf tournament
in the word where amateurs get a chance to get on the scoreboard towards the final
score.
But there is more. At Laguna National Golf Resort Club, fans can also engage in
some poolside fun at the Fan Village, located along the resort's lengthy and
picturesque lap pool.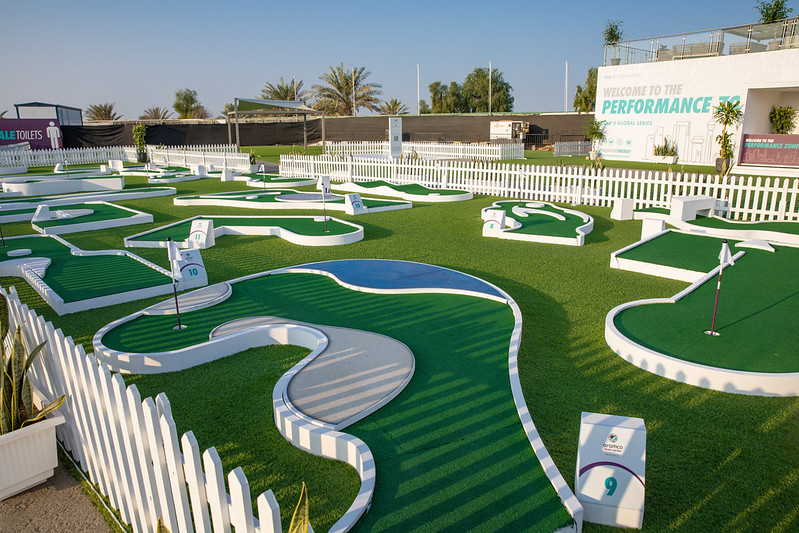 A variety of golf-centric experiences for all ages along with local food and beverages
and music will entertain and enthral from 8:15 am to 5:00pm throughout the
tournament period.
Golf Simulator
For those wanting to take some swings after witnessing the pros play, there is a golf
simulator booth which offers the latest golf technology to test your skills on an iconic
golf course.
Chipping and Long Putt Challenge
Then, there is a chipping challenge to test your skills on floating pins before moving
on to a 15-metre-long putting challenge. It's a great way for novices to try golf in a
fun setting.
Mini Golf
Something that everyone gets a kick out of, there is also a 9-hole mini golf putting
course where fans of any age can enjoy with family and friends. Grab a score card
and start strategizing your approach to achieve a good score here.
Tee Deck Grab-and-Go Food Stall                                                                                                                  Hungry? No worries, as you can grab some delicious sandwiches, snacks, hot food
and ice cool beverages at the Tee Deck before heading out to catch the action on the
golf course!
Ticketing information
Tickets are available at SISTIC.
Adult General Admission tickets are available for the following:
o Thursday and Friday – S$15
o Saturday – S$20
o Season (3 Day Pass) – S$40
Entry is free for children under the age of 18 though must be accompanied by a
ticketed adult.