08 Jun 2020
Is the new TAG Heuer Connected Golf edition the ultimate timepiece for golfers?
For the gentleman golfer who appreciates fine watchmaking, there can be no better companion on and off the course as the TAG Heuer Connected Golf edition.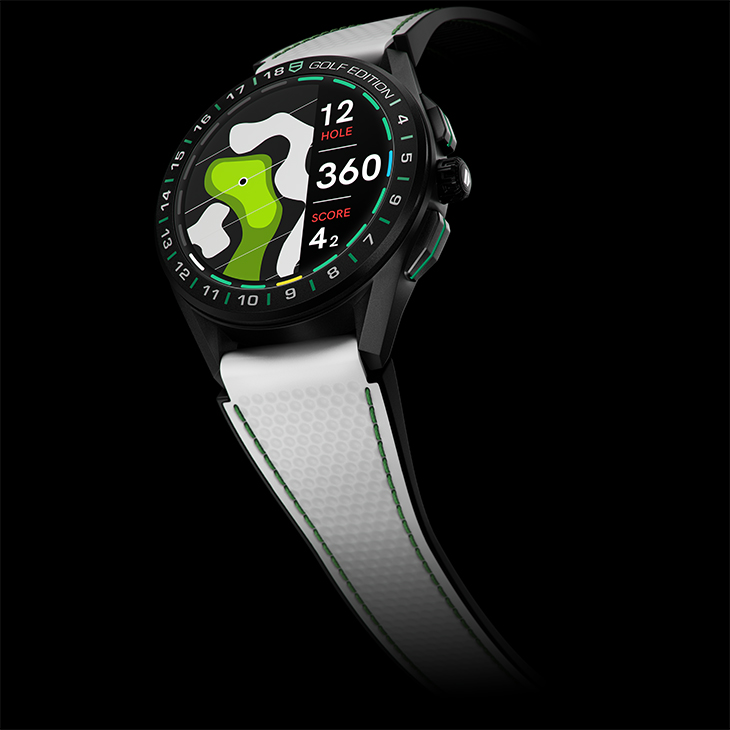 Unmistakable in its origins with a design inspired by the Swiss watchmaker's legendary chronographs, the Golf edition makes all the right statements from morning run to boardroom, from fairways to evening soiree, underscoring TAG Heuer's passion for sports and commitment to developing avant-garde technology housed in refined and elegant designs.  An ideal companion for the golfer who desires a statement luxury watch that will help improve his game while offering the daily benefits of a connected and active lifestyle.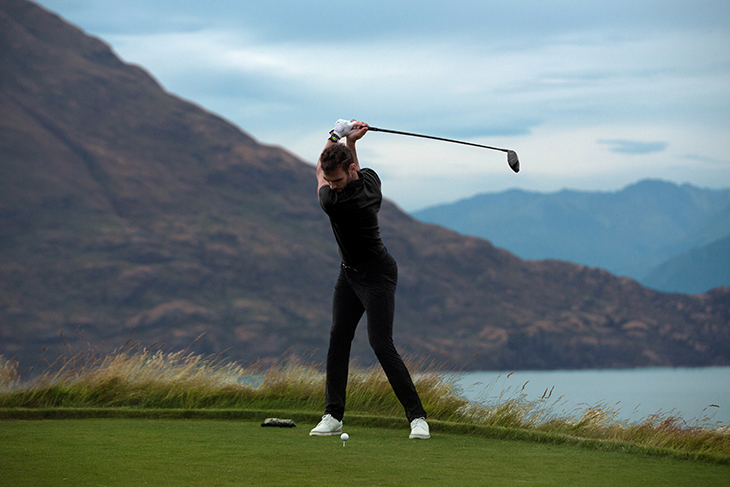 Crafted in the purest watchmaking tradition, the ultra-lightweight 45-mm black titanium case never impedes the golf swing. 18 engraved and lacquered graduations on the ceramic bezel serve as reference for performance at each hole, while the ultra-legible OLED touchscreen is protected by a scratch-resistant sapphire crystal. Two functional pushers on the side precisely records shots and shot distances.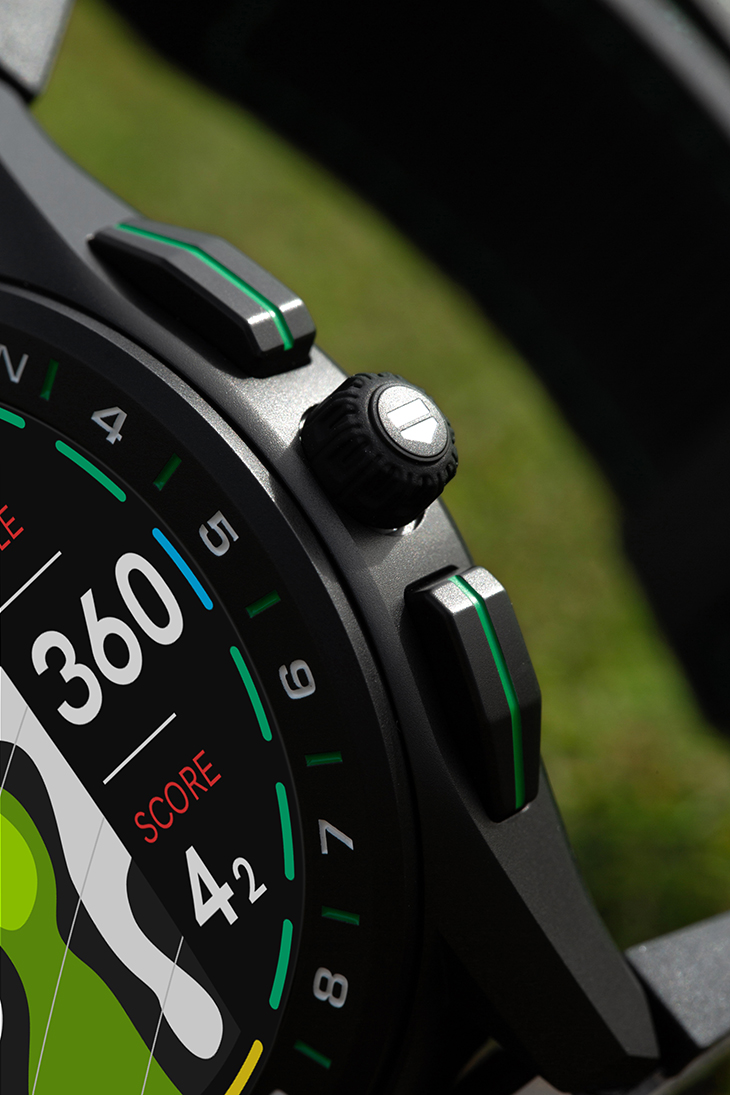 For sartorial choice, included are a white rubber strap with green stitching, textured to resemble the dimples  on a golf ball, as well as a black perforated alternative for more formal occasions.  An intuitive single click is all it takes to switch straps to match any of five custom-designed mechanical or digital-inspired watch faces. Touches of emerald green match the coloured accents of the case and strap.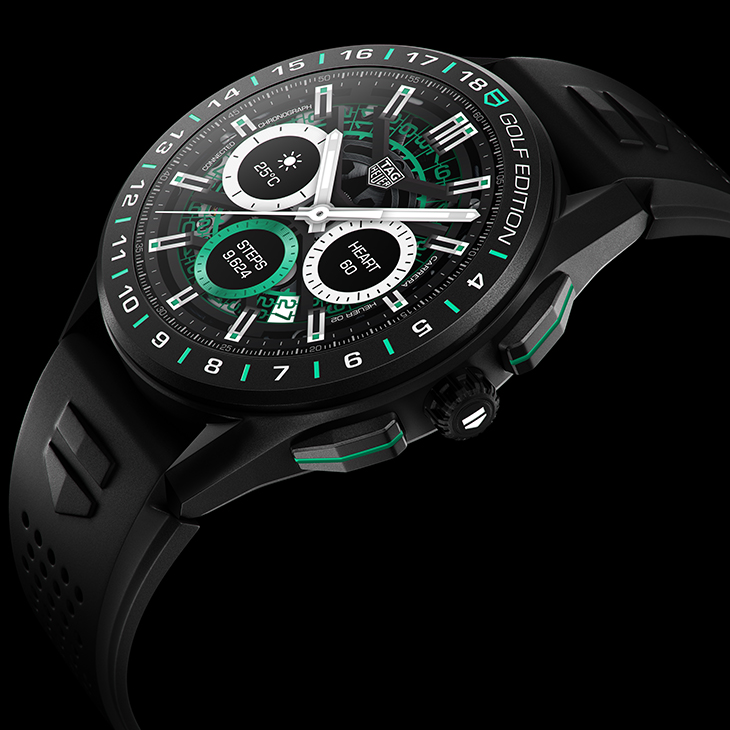 Complementing the TAG Heuer Connected Golf edition is a state-of-the-art, custom-designed digital experience. The companion TAG Heuer mobile app designed and developed entirely in-house is feature packed, delivering key insights to improve performance and help master the course, and displays 99% of golf courses around the world with a precise 3D mapping technology and regular updates.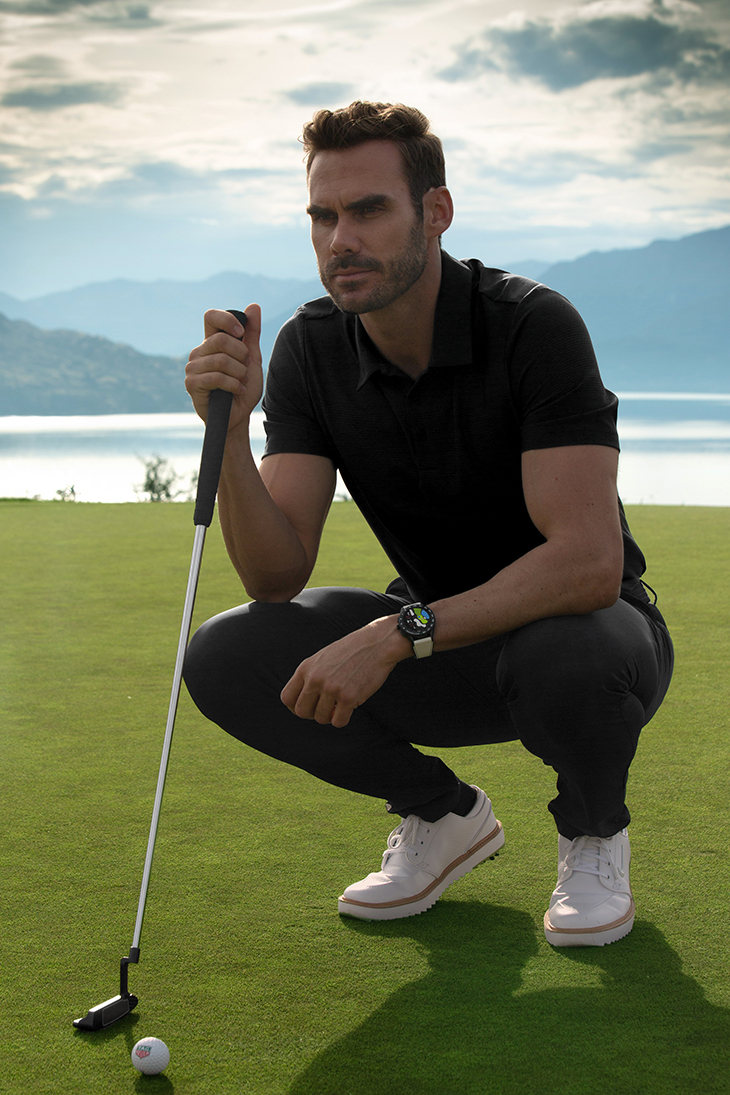 Interactive and scrollable, highly realistic 3D renderings provide the best view of the course in more detail – including the bunkers, fairways and rough – compared to the satellite mapping technology used by other similar apps.
Apart from at-a-glance information that includes distance to greens and hazards, shot tracking, scorecards for up to four players, informative pro stats like putting average and longest drive, the new Driving Zone feature shows the best part of the fairway to target based on past rounds played, where previous tee shots have been mapped out along with performance indicators. Further input the distance of each club, and the TAG Heuer App optimises club selection to strategise the way from tee to green while avoiding course hazards.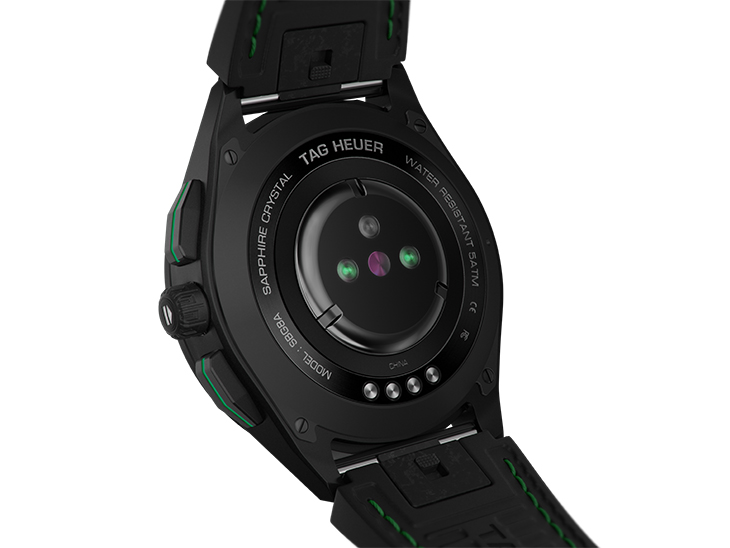 The TAG Heuer Connected Golf Edition marries form and function in a brand new way, offering a smooth, easy-to use and performance-oriented digital experience not only for golf, but many sports and everyday activities as well. Frédéric Arnault, TAG Heuer's Chief Strategy and Digital Officer, explains it best: "Every detail has been purposefully engineered to help refine the player's strategy, improve their accuracy and remove the guesswork so they can focus on enjoying the game, without compromising on elegance and style."