07 Apr 2021
Golf in Georgia is not just about Augusta National. Somewhere near the fabled Savannah is a golf club steep in tradition and pedigree within a rather private community.
By Benny Teo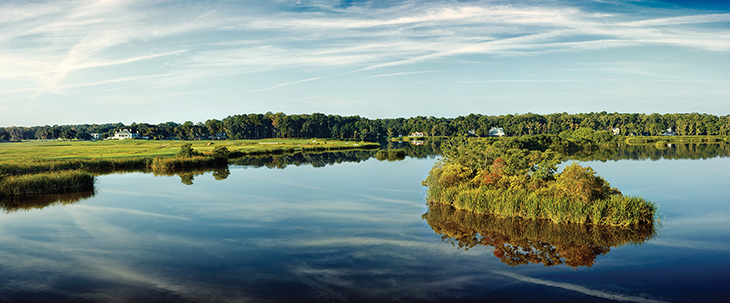 Golf in the Southern United States is at its finest at the Ford Plantation, Richmond Hill, Georgia. Just minutes from Savannah, Ford Plantation occupies 1,800 acres of lush former rice and cotton plantation land steeped in history and includes a 400-resident private gated community. Set within, is a unique private 18-hole championship golf course by the late World Golf Hall of Fame architect, Pete Dye, who passed away last January before the reality of Covid-19 hit the world in full force.
Back in 2014, the then 89-year-old Dye spent over a year renovating the Ford Plantation course with a team of experts, Ford's golf course staff, plus financial input from members. Over US$7 million dollars were invested and 94,000 cubic yards of soil moved and redistributed to transform it into a stunning golf course.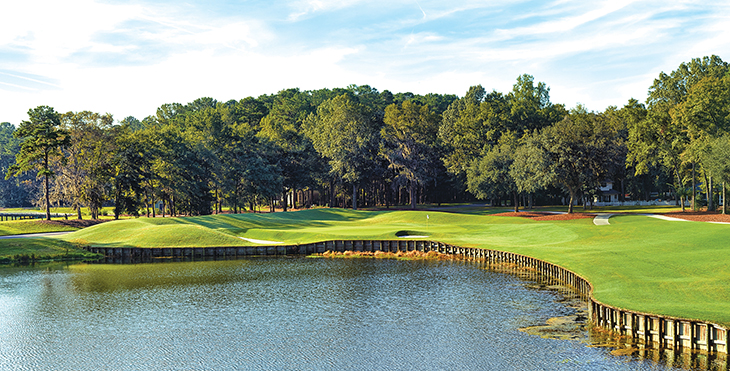 Director of Golf Course Maintenance and project collaborator Nelson Caron, recounts how Dye would stop, and draw in the dirt to get his point across to the team about the structure of a particular hole demonstrating his commitment and hands-on approach to realise his vision.
Interestingly, the original course was also designed by Pete Dye back in 1984 and was owned then by a wealthy businessman. However, after three decades, the urgent need for infrastructure upgrades due to consistent drainage failures prompted the restoration project.
Ultimately, as Nelson Caron explains, "This renovation has addressed and corrected the infrastructure issues, restored Dye features, made the course playable and increased environmental sensitivity through infrastructural reforms, and now Ford is able to promote and market their golf course as an entirely new product."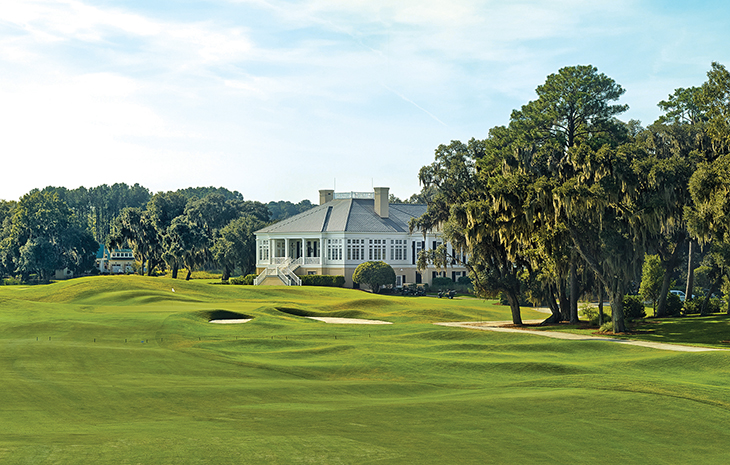 Some impressive redesign qualities included firm and fast greens, doubled irrigation on all holes, installation of a state-of-the-art soil moisture meter system that is monitored at all times – an important feature due to the low water table of the plantation land.
In addition, some holes were completely transformed, including the signature 10th hole, where the design team actually moved the green from the left side of the fairway to the right. Another significant change at the 17th, a favourite of Pete Dye and one of his finest, boasts a downhill par 3 (you don't find many in the low country) with Lake Clara on the right at a higher elevation than the green.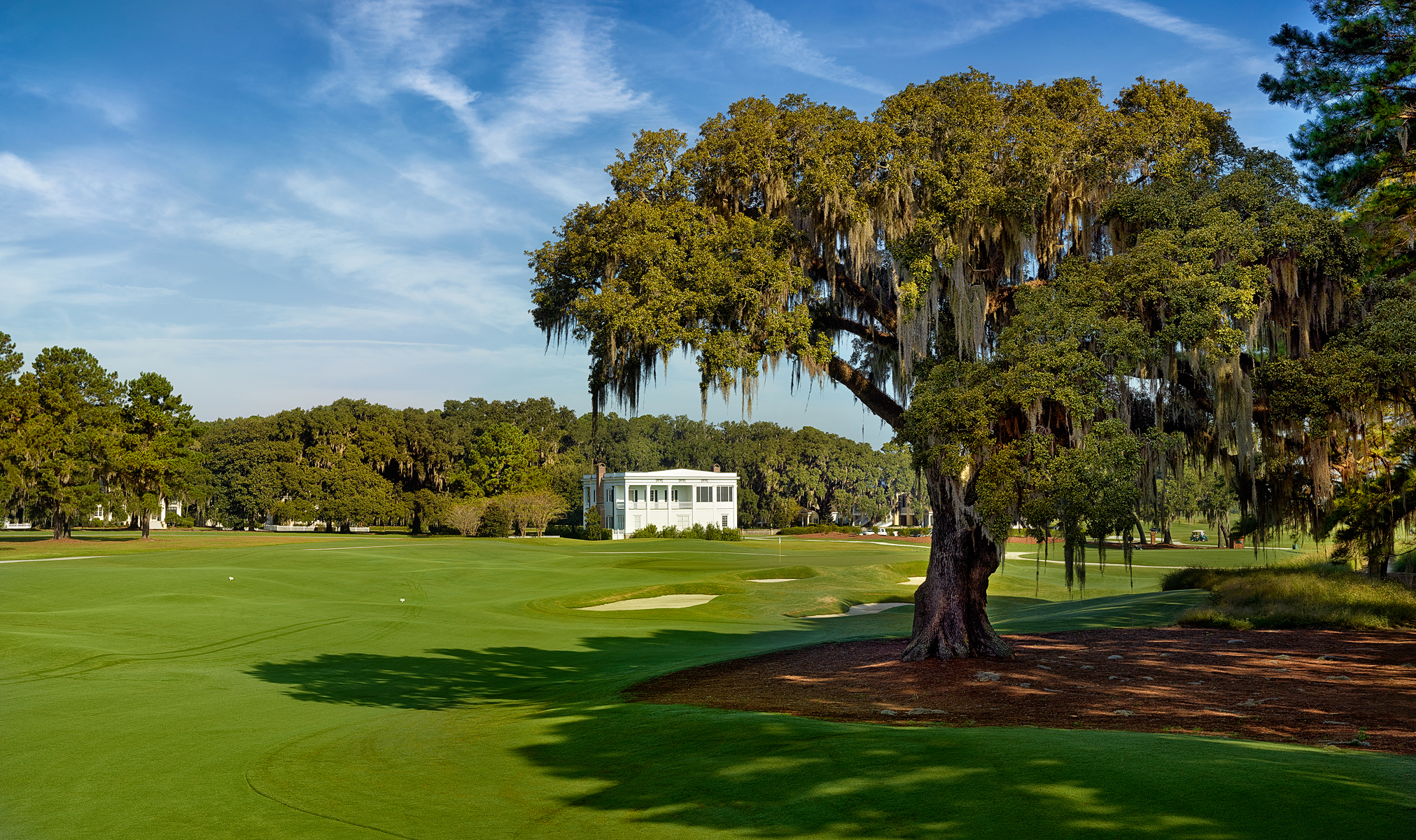 The front nine of 250 acres has a park-like feel with trees and custom-built million-dollar homes tucked inconspicuously along the lakes – Davis, Harn and Sterling – and the golf course. The back nine is a low country Scottish links built on one of the original plantation fields and includes Dye's signature wrap around sand bunkering, with panoramic views of Lake Clara. The course layout is similar to the original, with major fairway redesigns to a few holes that were irrigation challenged and under water during, and after, the rains.

Other changes to the course include high dune type and pothole bunkering along with widened fairways and generous landing areas, to make the course more playable for the Ford members and guests. Another noted feature includes continuous tee boxes that allow variety and flexibility in the course set up. Under the 1.7 million square feet of Celebration Bermuda sod, undulations were created, then the sod laid to create a variety of rippled terrain throughout the fairways and even the greens, which have been expanded by 20 percent and manicured to be firm and fast.
Caron explains that once the greens break in, they will soften a bit. If your short game needs work, you'd better brush up before you play Ford, as the greens are true to your line and putt. Much credit goes to Nelson and his team for their tireless work to maintain superior putting surfaces. During the grand opening event, Paul Wickes, Ford Plantation Club President stated, "the course has its secrets."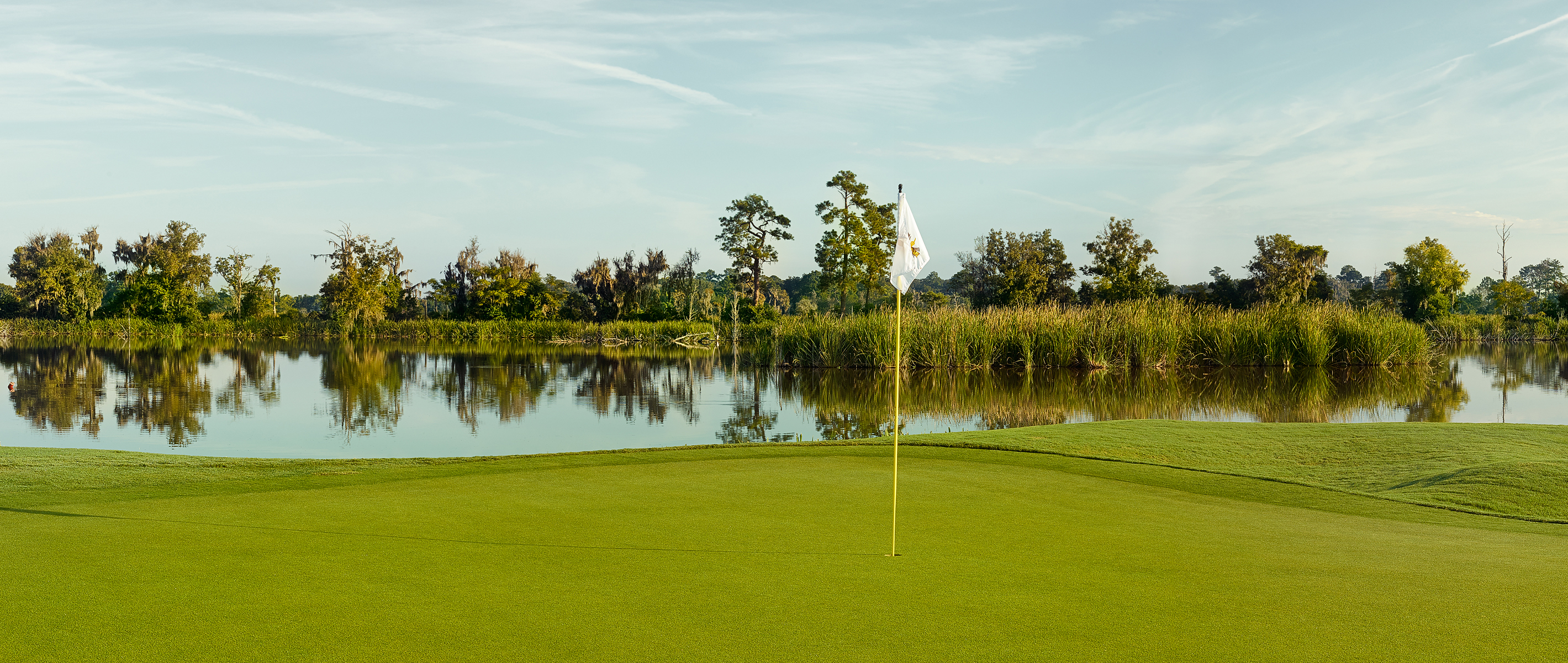 It is hard to believe that plantations once occupied the greens and fairways here. With a total of 6,460 yards, this 18-hole golf course challenges all skill levels, even seasoned professionals. Notable holes include Holes 3, 10 and 17, as special focus was given to create diversity. The par five 3rd measures 601 yards from the tips with Lake Davis to the right and is home to resident alligators, which by the way, are more scared of you and scamper off when approached. A slight dogleg left, it harbours a green that is not only the smallest on the golf course but is also heavily guarded by Dye's deep pot bunkers, so stay centred then chip up to the pin. Dye has been generous to provide easier position play with a kick slope right to the green.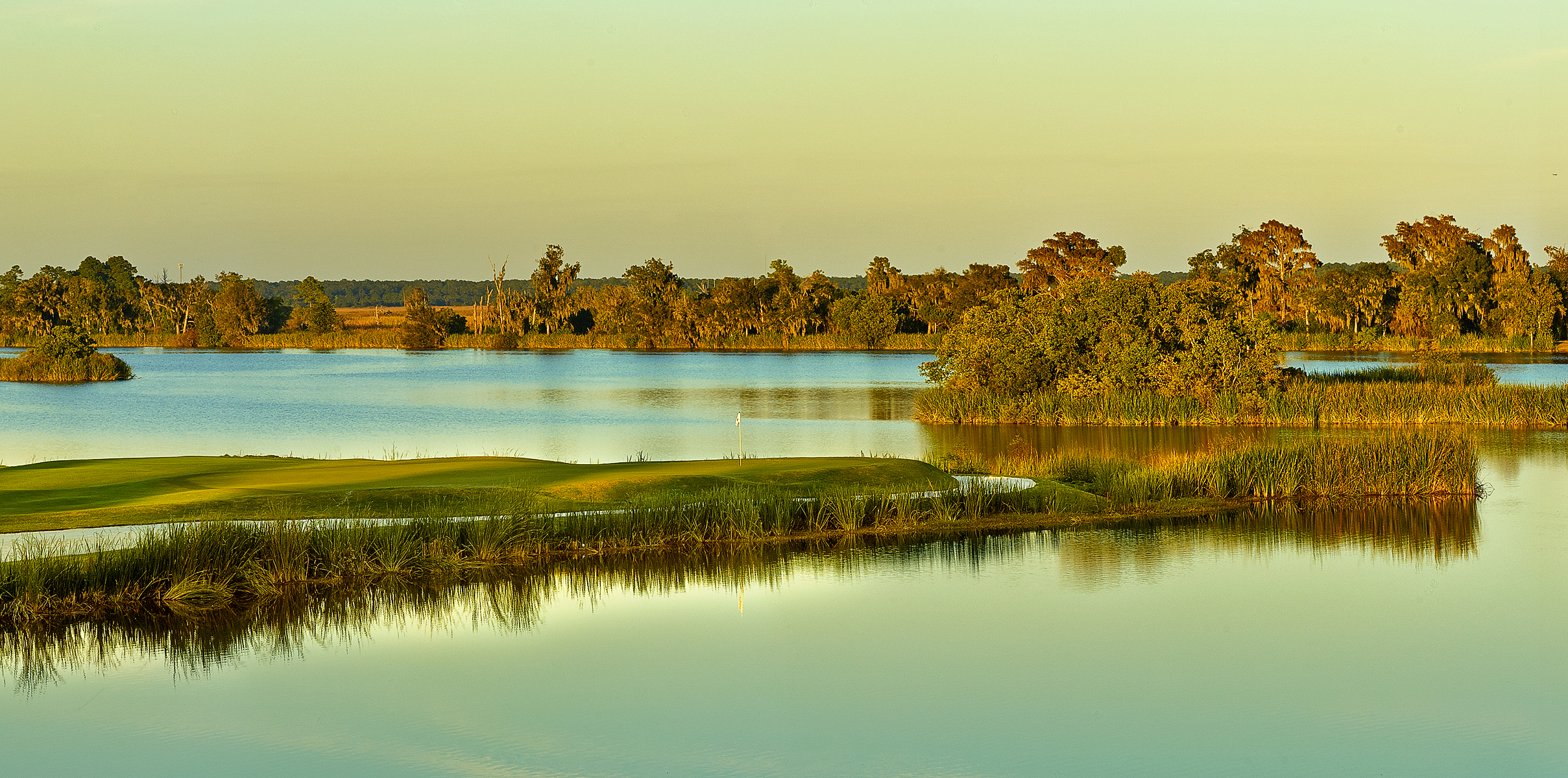 Since water is most troublesome on this course, you will have had practice by the time you reach the par 4, 10th. With a slight dogleg right and a generous fairway until the approach to the green, trouble lurks via a wrap-around sand bunker and the waters of Lake Clara to the right. Shoot to the left avoiding the left pot bunker and you'll have a nice shot from a plateau to the green. Be warned: do not over club or you will land on the beach.
And finally, the 17th is a downhill par 3 that will test your accuracy due to the offset elevated green, pin placement, and bunkers including a deep pot bunker directly off the back of the putting surface. The green, overlooking Lake Clara, provides an interesting visual aspect.

One of the major advantages of playing Ford Plantation is that there are no tee times needed, and you can golf at your leisure. Out on a round with resident member Melanie Culver, she cites, "A very popular golfing event among residents is the 'Hook and Slice 9-Hole Tournament' where two people golf a hole and two people fish a hole with points added for fish caught based on the number and size." She adds, "Each time you play the course, you are continually challenged, as play changes with each ball landing. It's like playing a new course every time."
Her enjoyment of the Ford Plantation course is enhanced with its breathtaking views, numerous activities that bring the membership together, and excursions to the Savannah with its book and upbeat music festivals and where you will find a plethora of galleries, museums, a historic town square, and dining establishments. Another member named Ron enthuses, "It is like being at Summer Camp. There is so much to do!"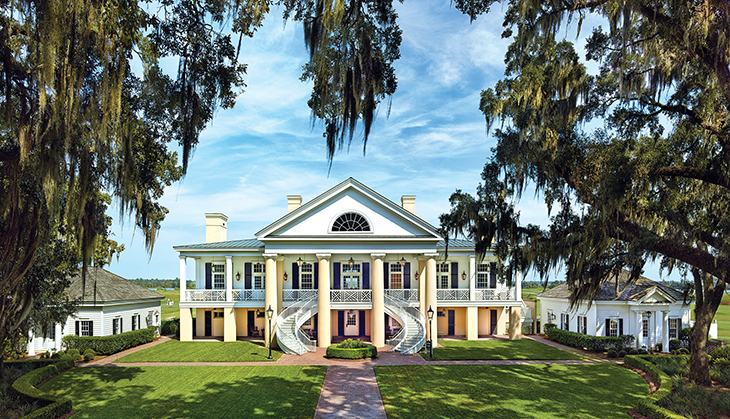 As many would have guessed, Ford Plantation is much more than a distinguished golf community. In the 1920s it was home to automobile founder, Henry and his wife Clara Ford. The Main House, a historic architectural landmark and the Ford's former winter home, is now guest accommodation and where the Ford Plantation community hosts club meetings and even weddings. Spacious one-bedroom to four-bedroom cottages and homes welcome guests and are located within walking distance of the clubhouse.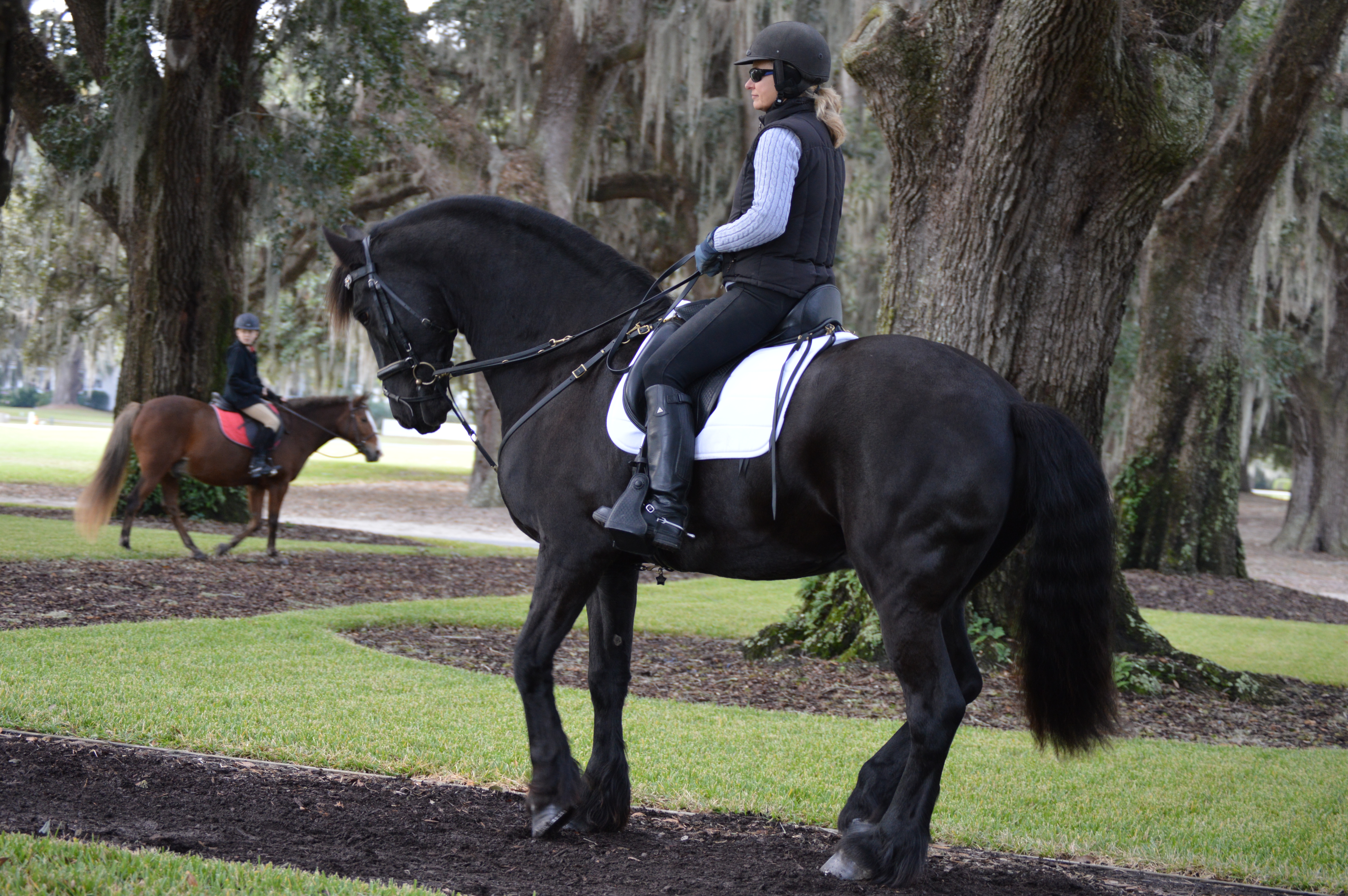 There is also a 6,000 square-feet Sports Barn that boasts tennis courts, heated swimming pool, state-of-the-art fitness equipment with yoga studio, and the casual dining Lake Dye Grill. A 22-stall Equestrian Center provides boarding and training, and in close proximity is the old Carriage House, home to the Ford Plantation Day Spa offering a full menu of spa services and treatments. A host of other outdoor activities include nature walks on the mile plus peninsula that separates Lake Clara and Ogeechee River; fly fishing, shrimping and crabbing, canoe rides with gator spotting and kayaking.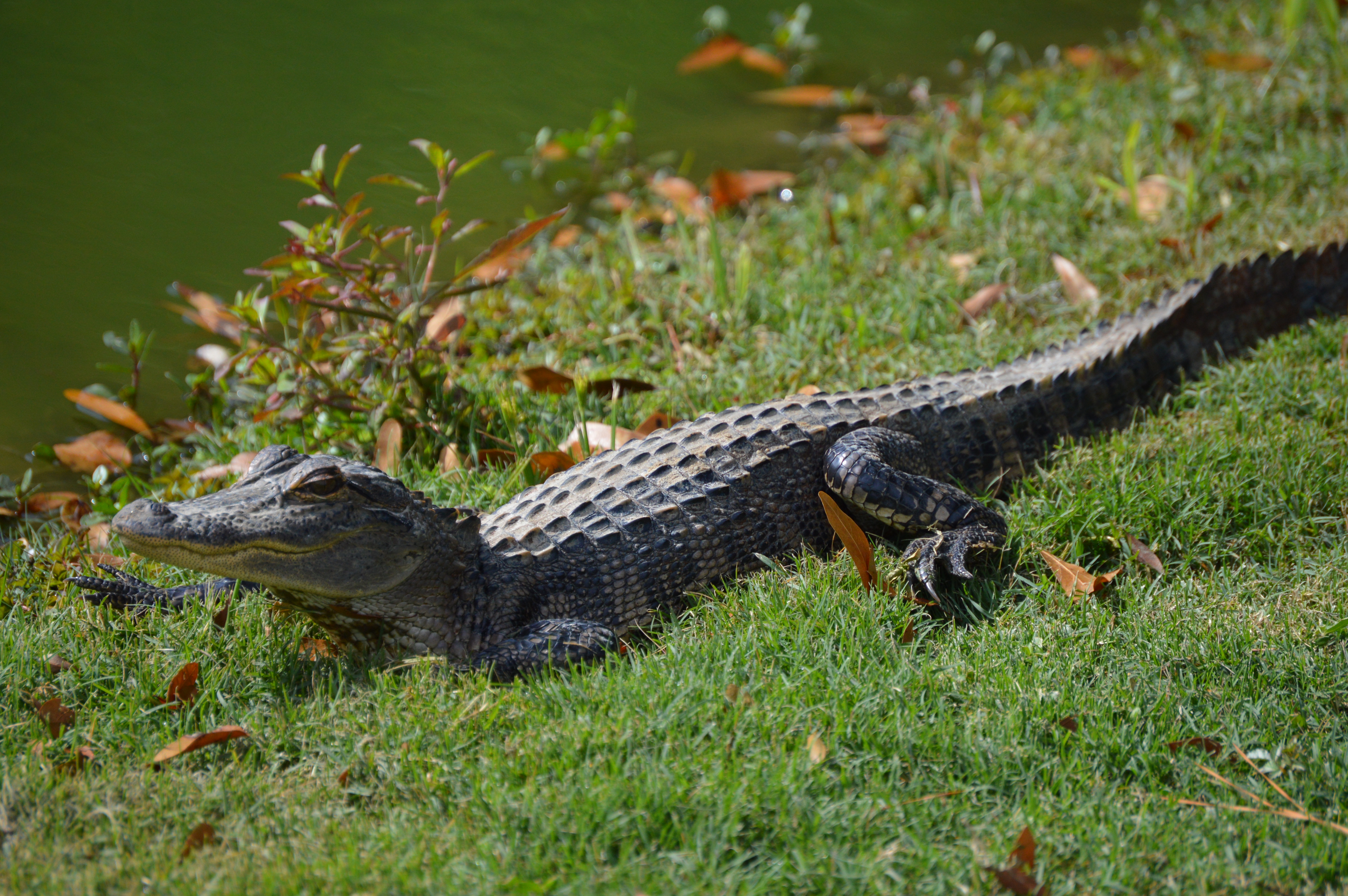 One activity that is highly recommended is the riverboat cruise from the plantation's deep-water marina on the Ogeechee River through tangling networks of bird-laden scenic canals that branch off in all directions. The river ultimately leads to the Intracoastal Waterway located 20 nautical miles away where ocean water fishing is a popular summer sport. An offsite favourite is the Dorchester Shooting Preserve, located 15 miles from Ford, and sits on 5,000 acres of hunting preserve where shooting skeet is offered along with seasonal hunting.
Although the main features at the Ford Plantation are their multi-million-dollar golf course and a clubhouse and proshop architecturally inspired by southern influences, a shining star can be found at the Ford Signature Restaurant. Southern style menu items feature seasonal game and local "catch of the day" seafood with an infusion of fresh ingredients from the in-house garden.
A favourite here is a dinner of traditional roasted oysters and barbecue, often featured at events and the Monthly Oyster Roasts at the vintage Oyster House. With so much to do, fine cuisine to imbibe in, and a new Pete Dye renovated course to play at, this Georgian estate certainly makes a strong case for a one-stop golf vacation.