07 Jan 2022
By Hubert Tang
A Primer On Glove Selection And Care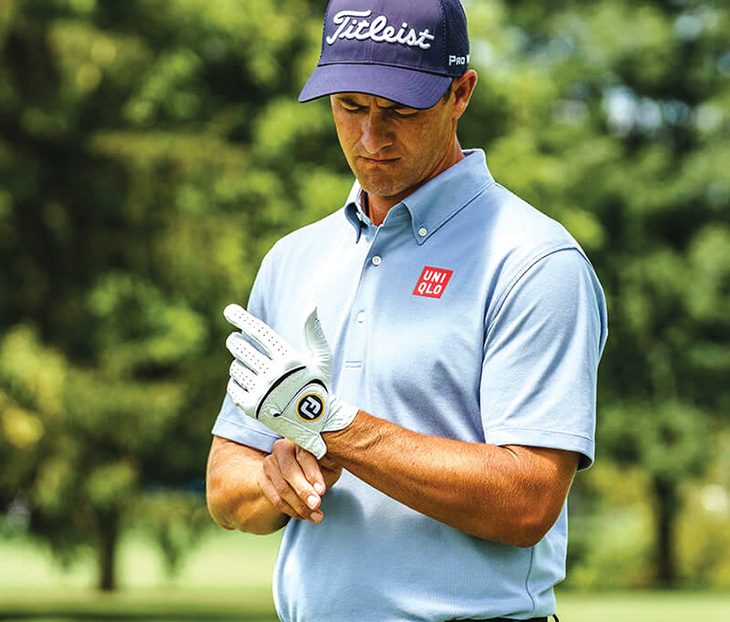 When it comes to a golf glove, the luxurious feel of new cabretta leather snugly moulding to the contours of the hand instils a sense of confidence. Yet while cabretta leather sits at the top of the glove pyramid, other choices abound, each with specific performance characteristics targeted at the needs of the avid to the occasional golfer.
While there are some who know what they want in a golf glove, for others it can be quite murky waters. Touch, breathability, durability or price? How do I know if the glove is the right fit? FootJoy states that upwards of 50% of golfers wear the wrong glove size, with most wearing a glove that is too big.
How too, should we care for and clean a golf glove? Is it alright to chuck a glove immediately back into the golf bag after use? Like shoes, using and caring for gloves the right way will extend its life.
With Footjoy being the undisputed leader in golf gloves, Golf Asia spoke with Donald Zakbar, Product Manager, who's been with FootJoy since 2011 and understands golf gloves intimately.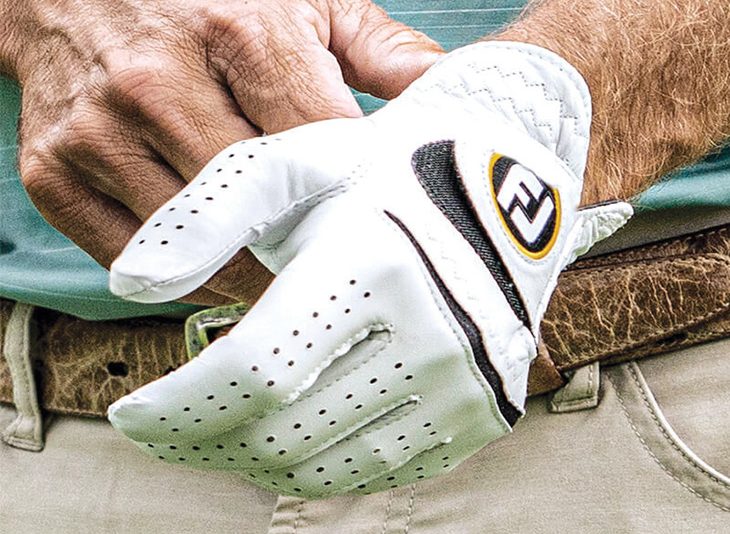 GA – Let's begin with how many types of gloves there are.
DZ – FJ has over 25 glove offerings in over 30 unique sizes to help golfers find their perfect glove. Gloves are the only connection with the club and are an extremely important part of a golfer's equipment. We take pride in having the most models in the most sizes so golfers are ensured of playing their best.
Most gloves are made of cabretta leather, of which FJ offers the largest selection and uses only the finest of cabretta in golf, including the #1 Glove on Tour worldwide in the StaSof. Beyond leather, gloves made of synthetic and knitted material provide golfers premium performance in all types of weather conditions. Such as the RainGrip, the #1 rain glove in Golf, and the very popular TropiCool glove which is essential for hot and humid conditions.
GA – For the right fit, what should the golfer look for?
DZ – Gloves should fit like a second skin; tight across the palm, fingers, and back of the hand with no excess material in key areas which increases abrasion and accelerates early wear and tear. The tab on a brand-new glove should come over enough to show 1/4" of Velcro to ensure it isn't too wide, which is the case when a golfer pulls the tab over and no Velcro is visible at the initial wear.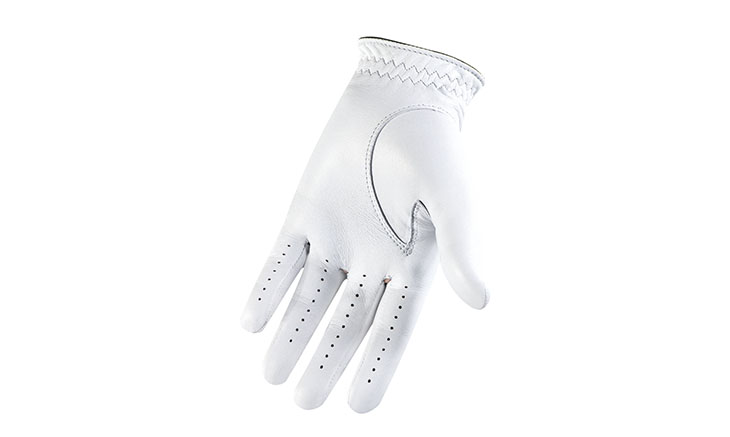 GA – Should a golfer choose cabretta over synthetic?
DZ – Cabretta leather is preferred by the best golfers in the world for its soft feel, moisture management technology, stretch and thinness, while also being durable. The exclusive cabretta leather in FJ gloves is the best in the world, something we are hyper adamant about.
Synthetic material is still very important and we use a variety of materials within our range of gloves. We have several combination-construction gloves that utilise both materials for a wide range of benefits like breathability, stretch and flex, and overall comfort.
GA – In tropical climates, what's best for sweaty palms?
DZ – TropiCool's NanoLock™ fibre palm enhances grip performance in hot and humid conditions, getting stronger as the golfer's hand becomes sweatier, while also being very durable. StaCooler for women features a breathable mesh back allowing the hand to stay cooler for longer during those hot rounds.
GA – Should a golfer have more than one glove?
DZ – We suggest rotating multiple gloves during a round of golf to extend its lifespan. Whether it is over three, six, or nine holes, rotating gloves, especially in hot and humid climates, helps keep the gloves softer for longer while maintaining their premium performance.
GA – Do gloves have a shelf life?
DZ – The life span of a glove is completely dependent on how a golfer cares for the glove and if they are wearing the perfect size, to begin with. Golfers tend to use 'a round of play' as a barometer for shelf-life expectancy. FJ defines rounds of play in a unique way which will hopefully teach golfers more about a glove's life span.
Every bucket of balls hit at the range can be considered a round of golf, and a full practice swing before each shot adds another round on the glove in addition to the actual round played. That's why it is very important for golfers to wear the right size, rotate, and care for the gloves post-play so it maximises the life of the glove itself. FJ gloves are made to be the best performance gloves in golf for any condition the game can be played in.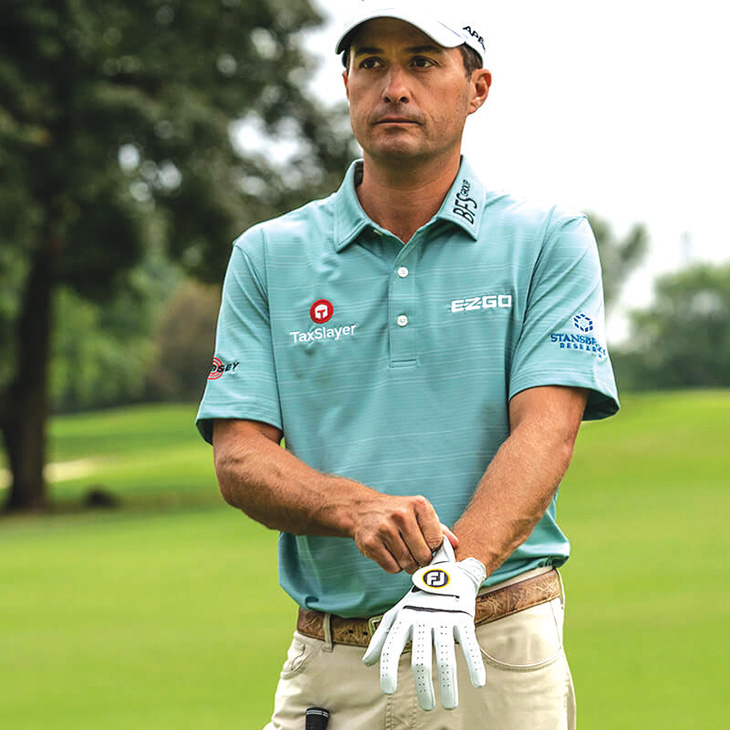 GA – When then should gloves be changed?
DZ– It depends on the golfer, as long as early wear and tear can be avoided through proper care. Gloves are all about feel and most golfers know when it is time for a new one based on factors like time, wear, and glove condition.
GA – How should gloves be cared for to keep them supple and to retain their grip?
DZ – We have specific wash and care instructions on all packages. We recommend pat-drying gloves after a round with a soft towel and laying it flat back inside the package sleeve. This extends the life and feel of all the gloves within our range.
GA – Are gloves washable?
DZ – Yes. We suggest a cool wash, without bleach, and then to pat-dry and lay flat after. We don't recommend placing gloves in a dryer and refrain from ironing them flat. A simple hand-wash and soft dry with a towel does the trick.
GA – Why do gloves feel like cardboard after being washed and dried?
DZ – The leather we use stays softer for longer than any other in golf. FJ only uses skins that pass rigorous quality testing, ensuring that the gloves do not get stiff. Gloves that aren't cared for properly can potentially harden over time, but FJ gloves are designed and developed to maintain their suppleness throughout the glove's life.
After caring for a glove, put it back on and flex the hand, like a grip, and its flex and softness will be retained.
For more information, visit footjoy.com.sg