06 Feb 2022
A closing birdie gave Harold Varner III a one-shot lead heading into the final day of the 2022 PIF Saudi International powered by SoftBank Investment Advisers.
The American set himself up with an eagle opportunity after a near-perfect approach on the 18th hole at Royal Greens Golf & Country Club. His 15-footer rolled by before he tapped home for a third round 68 (-12 total) and a single shot 54-hole advantage over Spain's Adri Arnaus.
The pair will close out tomorrow's Sunday groups at the $5million flagship Asian Tour event alongside England's Tommy Fleetwood (-10). Australian pair Cameron Smith (-8) and Wade Ormsby (-7) lead the chasing pack, alongside Saudi International champion Dustin Johnson and Japan's Ryosuke Kinoshita, both also on seven-under-par.
"I'm just hanging in there," said Varner III. "I did a good job of just slowing down and just doing my job. I love competing. I mean, the greatest thing in life is competing and just working at it."
Day Three of the 2022 Saudi International powered by SoftBank Investment Advisers was yet another wind-battered affair, with the blustery conditions expected to continue throughout Sunday's final round.
Asked about the Red Sea breeze, Varner III said: "I enjoy the challenge. I think it's awesome. That's what it's all about. Life's hard, this is easy!"
The highlight of the Ohio native's round was an eagle three on the par-five fourth hole. "I hit a really good drive and you're just trying to make birdie – and I lucked up and hit the pin," he added. "I don't think it was going too fast, but I'll take them wherever they come!"
Spain's Arnaus followed rounds of 64 and 66 with a one-under-par 69, leaving him one-off his playing partner heading into the final round. Arnaus, a Golf Saudi ambassador, said: "I think that day by day we get the hang of how the course is playing. It was the same wind as yesterday, as far as velocity and direction, so we're already knowing what to do here and there. It's just sticking to the game plan and really giving yourself the best look as you can and be in the right position.
"I think it's going to be very important for me to come out tomorrow rested and fresh because it takes a lot out of us being out there. So, yeah, just come out there especially calm, sticking to my game plan, but at the same time being aggressive on the back nine, because there's a few opportunities that you can take advantage of. And on the holes that are a little bit tougher, just trying to play smart."
Ryosuke Kinoshita is the highest placed Asian Tour player in the standings.
"I had chances on the back nine to finish higher but not did take them," said Kinoshita. "I made a couple of mistakes so feel I missed an opportunity to get myself closer to the leaders. I definitely still have a chance tomorrow but it's a leader board filled with world class players, so will be very difficult."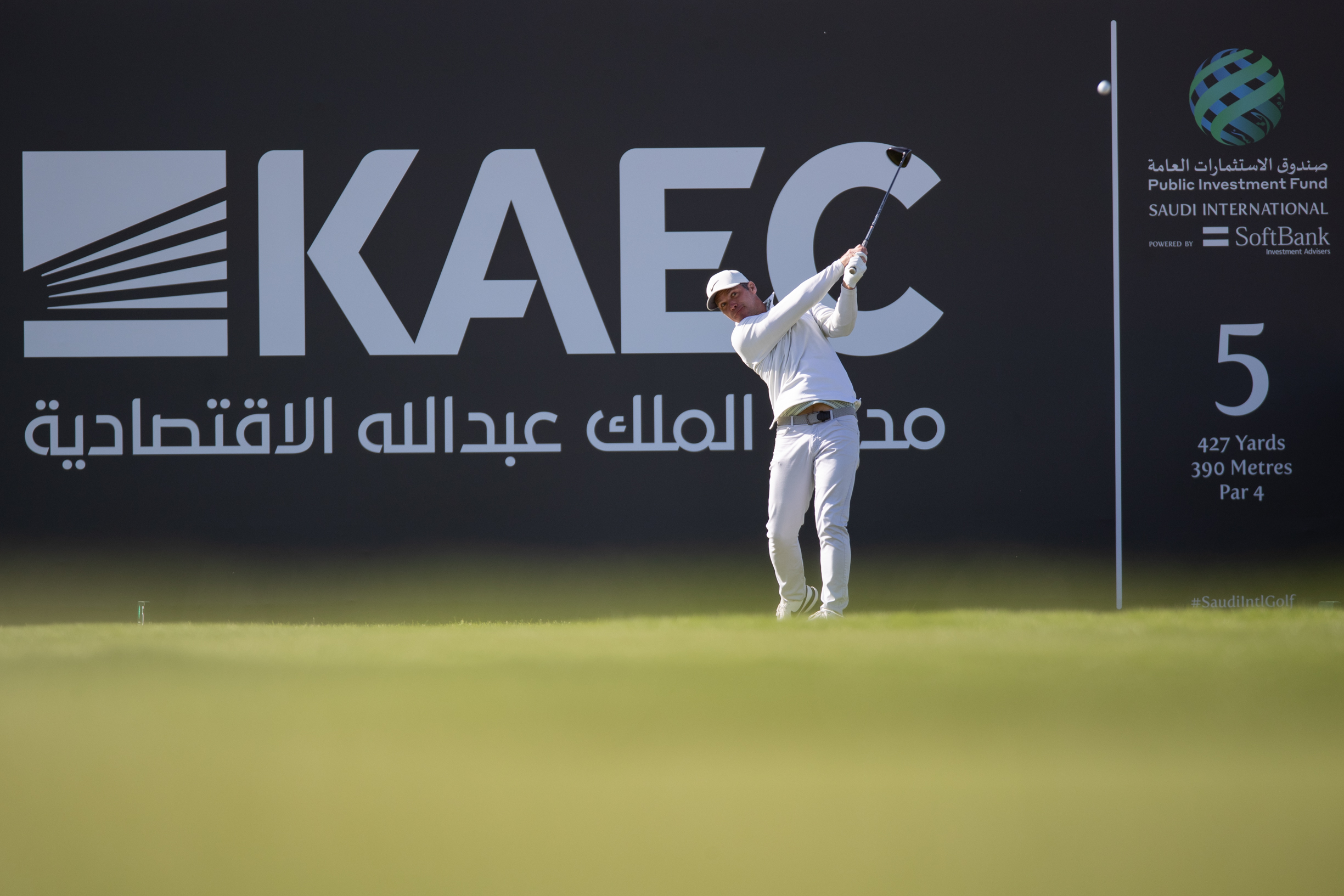 The round of the day belonged to Paul Casey, who found seven birdies en route to a six-under-par 64 – propelling him up the scoreboard into a share of 14th on four-under.
"There's momentum," said the Englishman, whose round turned on a bogey-saving putt. "There's moments when a round can turn, a fork in the road. Today, that was the difference for me.
"I left one in the bunker on eight, splashed down, had about a 12-footer for bogey. I made it, so I stayed one-under. I then birdied 11, birdied 12, birdied 13, three very difficult holes. I chipped in on 11, hit a great drive, great second shot to 12 to eight feet, and rolled it in. Thirteen, I actually went with a three-wood because it's so windy, then hit a gap wedge into the hole.
"That [eighth hole] was really the difference. I kicked on from there."
For more information about the PIF Saudi International powered by SoftBank Investment Advisers, visit www.saudiinternational.com.
International TV times for the tournament can be found here.