25 Mar 2021
Set those fitness goals with the new TAG Heuer Connected Wellness App.
TAG Heuer's Connected Watch has had a short history, having only been introduced in 2015. A territory where the Apple Watch was thought to reign supreme, TAG Heuer became the first manufacture to produce a "luxury smartwatch", coining a new term for those that followed in its wake.
Since then, the Connected Watch has seen three generations where it's gone through a change in case design, the inclusion of pushers, and material (from sole titanium to the addition of stainless steel). Wear OS by Google and the TAG Heuer Sport App are compatible services that add synchrony to the smartwatch's data, which have been thought to be beneficial for active wearers, from easy walking to long-distance cycling, to reach optimum performance suited for their bodies.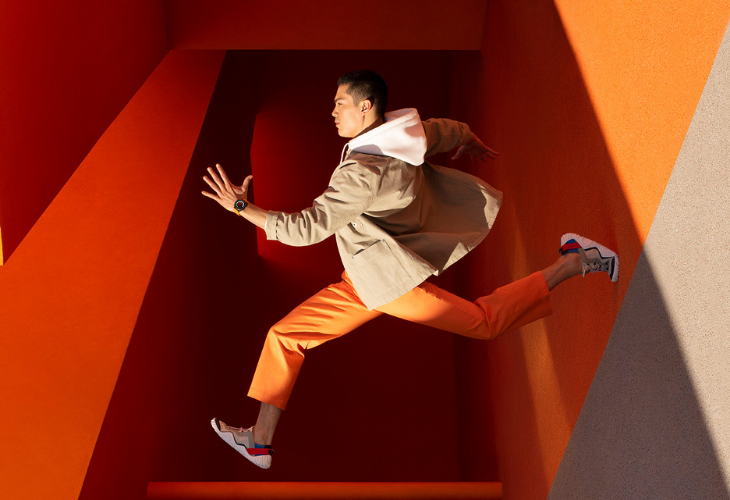 The Wellness update comes in tandem with the latest update to the Connected Golf Edition, and afterall, sports and wellness do come together. In fact, CEO Fréderic Arnault acknowledged this with its execution. "Within a timeframe of a year, the TAG Heuer Connected has established its status in elegance and sports," he said in a statement.
"It has been embraced by golfers, cyclists, runners and a wide range of other sports buffs. In addition to elegance and performance, our users also expressed a strong interest for tracking their wellness. We value their input; we know how important it is to remain active these days."
The Wellness app harmonises various movement information into an overview, allowing the wearer to properly adopt body-conscious activities into their lifestyle. The summary focuses on two main activity counts – daily steps and calorie burn. These are displayed in a progress bar that also includes personal goals and peak zones, where users are able to determine how and when their performance affects them the most.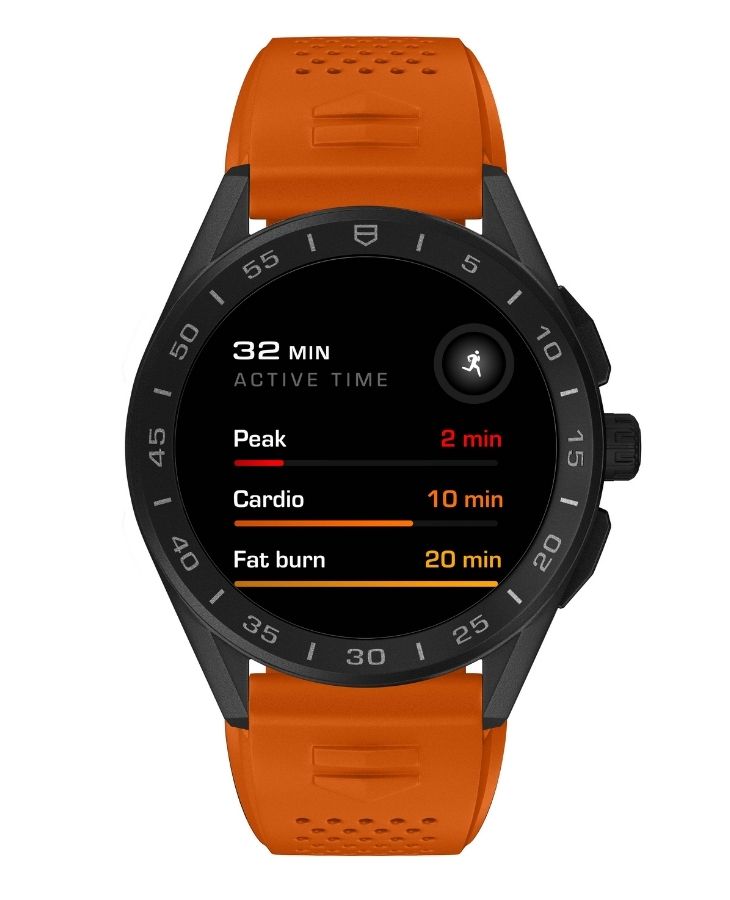 In the accompanying Connected app on mobile devices, a new Wellness tab displays all recorded metrics and it also provides information on their evolution over time. In other words, the app calculates how each active minute affects your body through the amount of fat burned and the correlation of intensity to your heart rate.
This is all easily accessed through the watch's synchronised digital interface which measures 45mm across. In offerings of steel or titanium, the watch also comes with a full steel bracelet or a rubber strap.
Explore the TAG Heuer Connected Watch here.