05 Jul 2022
Japanese Craftsmanship Meets Tour-Inspired Design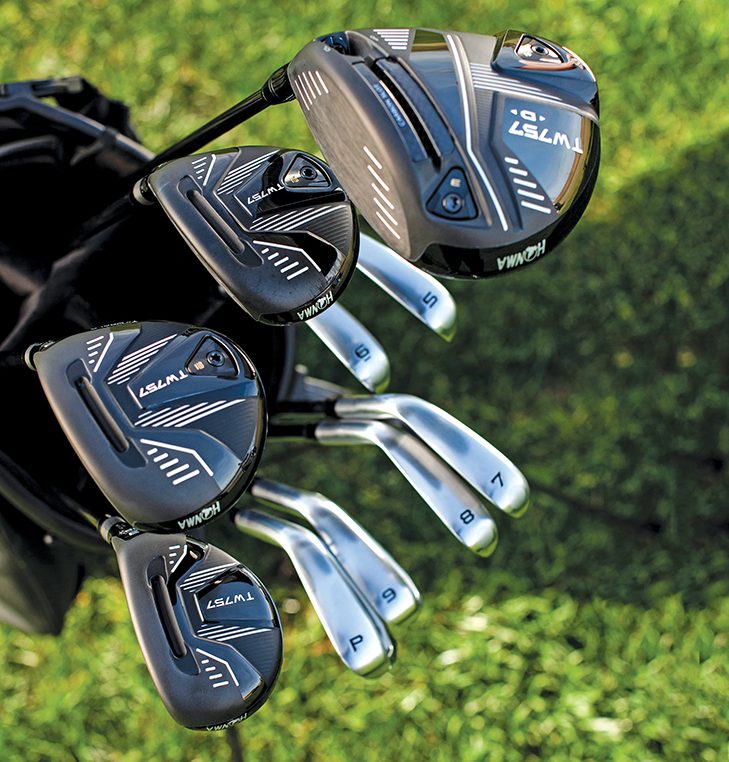 Honma, creator of beautifully crafted performance golf equipment, introduces the new T//World 757 line of clubs. Created in Honma's Sakata, Japan Design Studio and paired with the hand-rolled VIZARD graphite shafts, the TW757 line is aimed at Tour Professionals and aspiring players.
"We are extremely excited to get the long-awaited T//World 757 line in the hands of golfers. It's a handsome product line loaded with performance-improving characteristics. The use of carbon in these two new driver models helps produce exceptional speed that's going to catch a lot of people's attention. And the three new iron models, built for mid to low handicappers, perform brilliantly in their respective categories."
– Janeann Lanning, COO of Honma North America,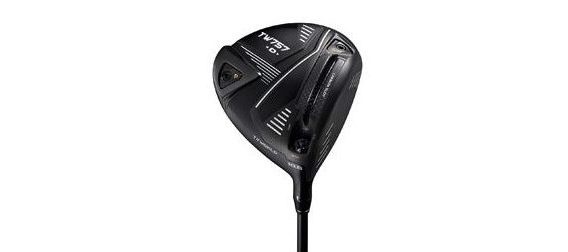 Drivers
The TW757 Driver features golf's first Carbon Slot. A thinner layer of titanium supported by a lighter and more responsive carbon insert in the lower half of the face delivers a higher launch and lower spin with a faster ball speed.
A carbon crown enables a low-deep CG placement and generates the sound and feel preferred by better players, while the rigid titanium frame works with a variable thickness, vertical groove clubface for a more impact-efficient energy transfer and maximum ball speed.
The two distinctly different drivers cover a wide array of ball flight preferences in lofts of 9° and 10.5°, adjustable for loft (+/- 1°) and face-angle (+/- 1.5°).
Honma's proprietary P-SAT sleeve and hosel system allow Honma Vizard shafts to keep the shaft's spine for more consistent strike patterns. Shaft graphics and grip markings stay consistently aligned even while adjusting the loft and face-angle.
The modern 460CC D Driver has two weight-ports in the sole for directional control. A heavier movable 9gm weight creates either a higher launching draw-bias or flatter and more fade-biased ball-flight.
The traditional pear-shaped 450CC S Driver also has two weight-ports strategically located in the front and back for spin and stability. Moving the 9gm weight creates either higher launch conditions and increased MOI, or a flatter trajectory with lower spin and a hotter ball-flight.
Both models come standard with 9 and 3gm weights. Additional weights are also available in 6, 12, and 15gm.
Fairways and Hybrids
Classically styled with a compact footprint, the TW757 fairway woods and hybrids feature a sole slot for higher launch and added speed. The SUS630 stainless steel body paired with a 455-carpenter steel face also supports a new Vertical Slot Face Insert to be more forgiving on mishits.
The lower lofted models feature a carbon crown to save weight and to generate higher launch conditions, while a cup face insert design helps increase initial ball speed to keep distance up.
Playable from a variety of lies, progressive internal sole weighting helps generate consistently long carry distances. The fairway woods also feature an adjustable sole weight to fine-tune swing weight.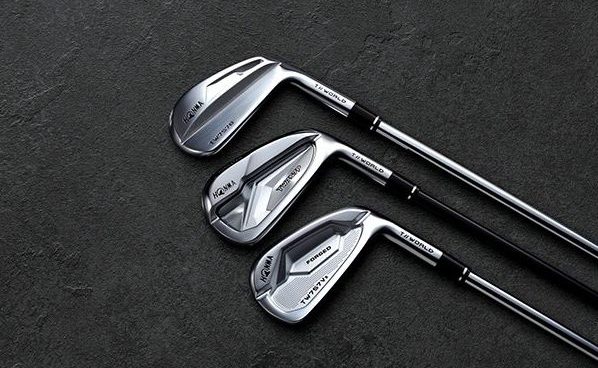 Irons
Three models of the tour driven TW757 irons meet the needs of players with different abilities.
The multi-material TW757P player's distance irons are designed for players in pursuit of consistent distance and added control, while still demanding the look and feel of a traditional iron only Honma's experienced master craftsmen can deliver.
Inlaid 12gm Tungsten sole weights along with an undercut pocket cavity create a low-and-deep CG in a relatively compact iron, which generates a high trajectory in conjunction with modern stronger lofts.
The steel body also houses a 6gm toe-weight to precisely centre the sweet-spot, and a 2.2mm thin L-cup face insert generates consistently fast ball speed across the face for the better player looking for added distance with a measure of forgiveness.
Shafts: NS950 NEO steel, Vizard TW757 graphite
The TW757Vx is a true player's iron forged from the softest premium S20C carbon steel. The tour-approved address profile in the one-piece cavity back forging features a 7gm tungsten weight in the toe to pull the CG towards the dead-centre of the face (#4–#8 iron) for consistency throughout the bag. Optimal heel and toe weighting inside the cavity reduces energy loss on off-centre hits, and generates high launch windows, with optimal spin and feel.
Shafts: Modus Tour 105 steel, Vizard TW757 IB-WF composite-material
The TW757B is Honma's advanced next-generation muscleback blade design. Featuring a thin top-line in a traditional-shaped blade, ideal CG placement is achieved by inserting a 7gm tungsten weight and resin insert into a strategically placed port in the toe (#3–#7 iron). With additional material removed to lighten the heel and further optimise CG placement, the TW757B iron presents an ideal balance of performance and feel to let players dictate their preferred trajectory and distance control. Honma Takumi have crafted the TW757 blades from soft 8620 carbon steel for player feedback with tighter tolerances than any previous muscleback blades in the company's history.
Shaft: Dynamic Gold Steel