05 Nov 2020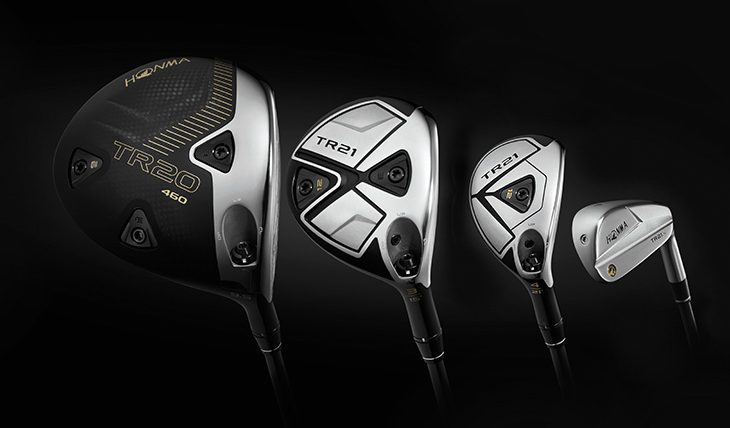 The release of Honma's TR20 line earlier in the year saw the Sakata based manufacturer make further headway into the international market, reviews were good and golfers more than accepting of these Japanese clubs designed for the world.
Conspicuously missing from the premium performance line of TR20 drivers and irons though, were fairway woods and hybrids. Apparently, Honma's master craftsmen were putting the finishing touches on a new line of TR21 fairway woods and hybrids while the TR20 range was being introduced.
Now, Honma's Japanese and U.S. development efforts reveal four new performance clubs to round out the TR family – the TR21X irons, the TR21 FTi BIG-LB fairway metal, TR21 F fairways and TR21 H hybrids.
Targeted at competitive to mid-handicap golfers, Honma's TR21 and TR20 range with square toplines and a neutral shot bias for maximum workability, combine in perfect Japanese harmony beautifully crafted looks, great sound, solid feel, fast ball speed, and playability.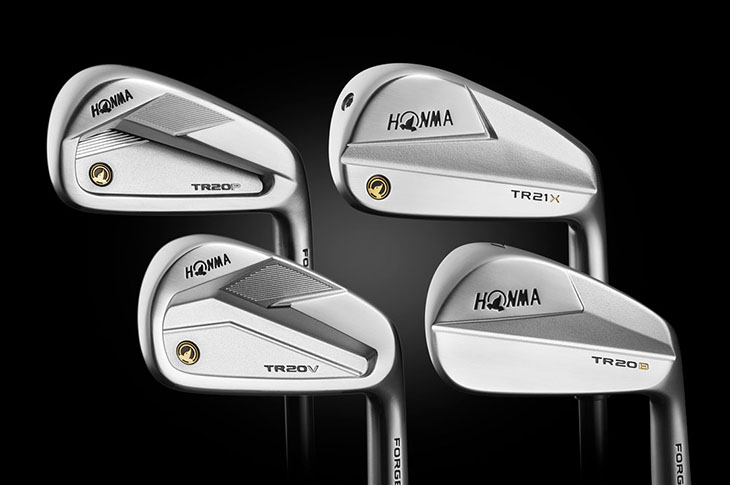 TR21X Irons
Complementing the TR20 blades and two cavity-backed irons is Honma's rendition of the hollow-body player's distance iron. High launch, long carry distance and spin control are the hallmarks of the artfully crafted TR21X iron. Its design is styled after the tour validated TR20B blades, in anticipation of the better player seeking to build a combo set dialled into their skill level and preferences.
"The distance iron category is the fastest growing iron segment and the TR21X makes a bold statement of looks, sound, feel and flight that will bring a lot of confidence to players who put this full set in play," says Mark Myrhum Director of Global Product. "Golfers can also take advantage of the exceptional long- and mid-iron playability and combine it with Honma's high-performance TR20P, V or B irons."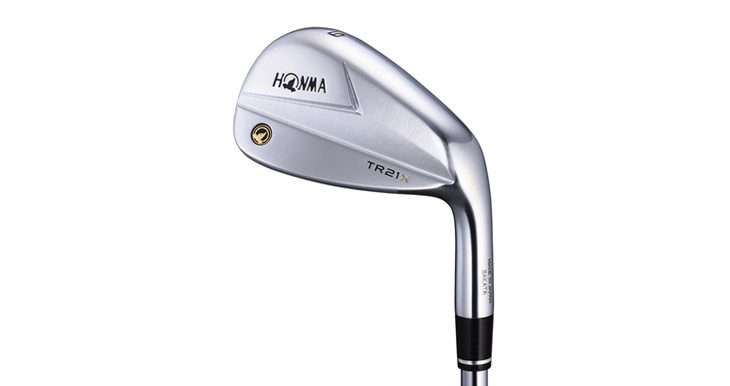 With a slightly longer blade-like shape to build confidence, the TR21X's hollow design sees a heavy internal tungsten bar low in the clubhead for a deep and low centre of gravity. This improves the club's MOI for higher initial launch and resistance to twisting when hit off-centre. The tungsten bar gets heavier as the lofts increase, from 42 grams in the long irons up to 73 grams in the short irons, providing increased stability and a solid feel.
The high-strength steel face with a thin, fast L-Cup design, increases speed while the injected foam inside the hollow body construction optimises feel and acoustics. This forgiving distance iron features the strongest lofts in the TR line of irons.
TR21 FTi BIG-LB Fairway
Resurrecting the "BIG-LB" name from Honma's innovative past, the TR21 FTi BIG-LB Fairway uses a thin-walled titanium body and heavy steel soleplate to push the limit on low CG for a distance oriented #3 fairway metal with low spin, fast ball speed, and high-MOI forgiveness.
The titanium body wraps into the sole behind the face, which has a speed slot to protect against lower-face impact. Half of the clubhead's weight is in the brazed stainless steel sole to lower CG and produce higher launch. An interchangeable 12 grams of tungsten in the centre rear of the sole promotes high launch and MOI. The FTi BIG-LB is also loft and lie adjustable while maintaining the proper shaft spine position.
"The beautiful large profile with the easy launch, penetrating trajectory and long-distance is designed to inspire the confidence that players need in their longest fairway club," says Chris McGinley GM of North America, "This modern version of the legendary BIG-LB performs brilliantly and will certainly be a much talked about addition to the TR line."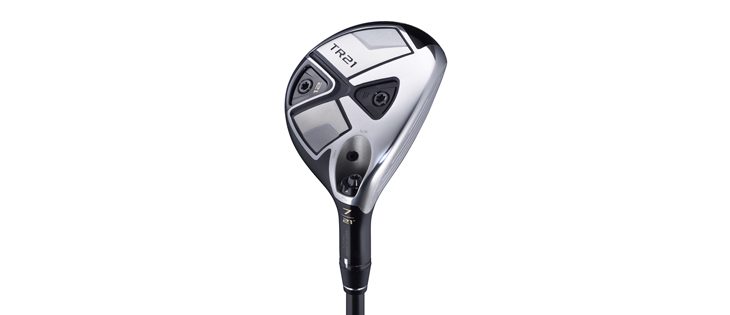 TR21 F Fairways And TR21 H Hybrids
The compact and classic profile of the TR21 F fairway woods and TR21 H hybrids are deliberately noticeable in a narrow-bodied design that promotes crisp turf interaction, shot-making and trajectory control. With an adjustability of +/- 1 degree, Honma is cognisant of the look and shape many equipment companies seem to have forgotten.
The TR21 F Fairways feature an ultra-thin, high-strength steel face for maximum ball speed. Two adjustable sole weights tweak the setup for either a higher launch or a more penetrating low-spin trajectory. Combined with the smaller profile and shallow face, they provide exceptional feel and speed through the turf.
Available in 15o, 16.5o, 18o, and 21o lofts with Honma Vizard shafts in 50, 60, and 70 grams.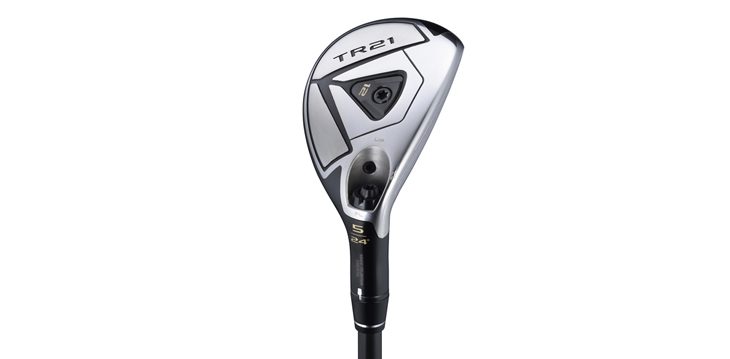 The TR21 H Hybrids are crafted with a beautifully simple, confidence-inspiring compact profile. Designed for crisp turf interaction from a variety of lies, the thin high-strength steel face with variable thickness delivers increased ball speed while a centre sole weight optimises the CG for a solid feel.
Available in 18o, 21o, and 24o lofts with Honma Vizard shafts in 65 and 75 grams.
"The TR21 F Fairways and TR21 H Hybrids inspire serious shot-making and back it up with excellent speed off the clubface and desirable ball flight control," says Myrhum. "All golfers, particularly those looking for a compact shape that suits their eye, will appreciate the artful craftsmanship of TR21 F fairways and TR21 H hybrids."