04 Apr 2022
A Pakistani Pro Shares His Journey And Where Golf Is Heading In His Country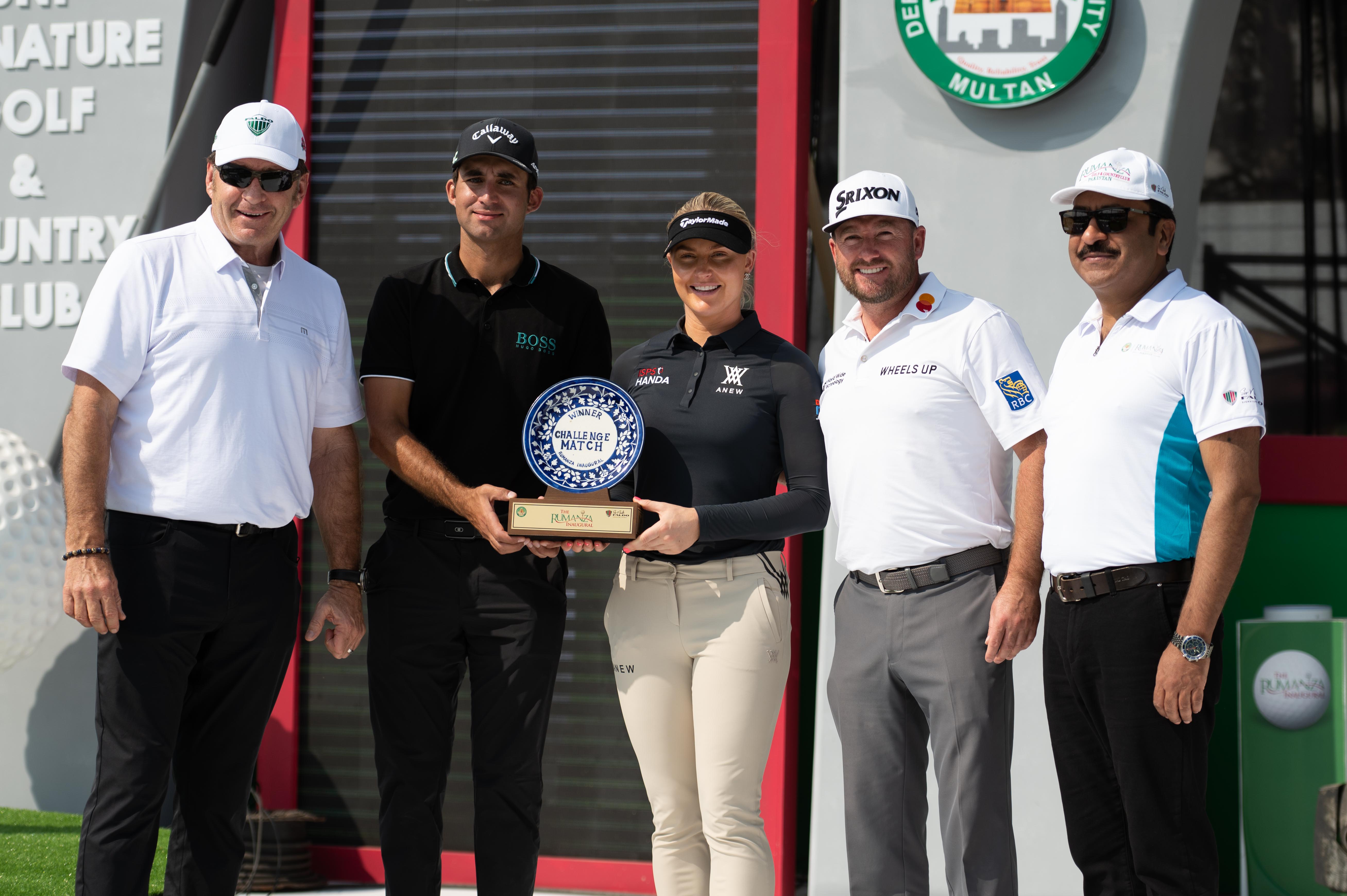 With the recent conclusion of the RUMANZA Inaugural, an invitational event that celebrated the official launch of Pakistan's first signature golf course, the RUMANZA Golf and Country Club, Golf Asia had the opportunity to speak with Pakistani pro Hamza Amin, who featured as part of Team Hull alongside Charley Hull and Graeme McDowell in the star player challenge match, emerging victorious and shooting an impressive 14-under par.Amin, one of the country's leading pro golfers with 8 pro tour wins under his belt, also happens to be the son of the Chairman of the Asia Pacific Golf Confederation, Taimur Hassan Amin. Here, Hamza shares about his journey as a Pakistani golf professional, his aspirations for golf in his country, and about the new RUMANZA golf course designed by Sir Nick Faldo.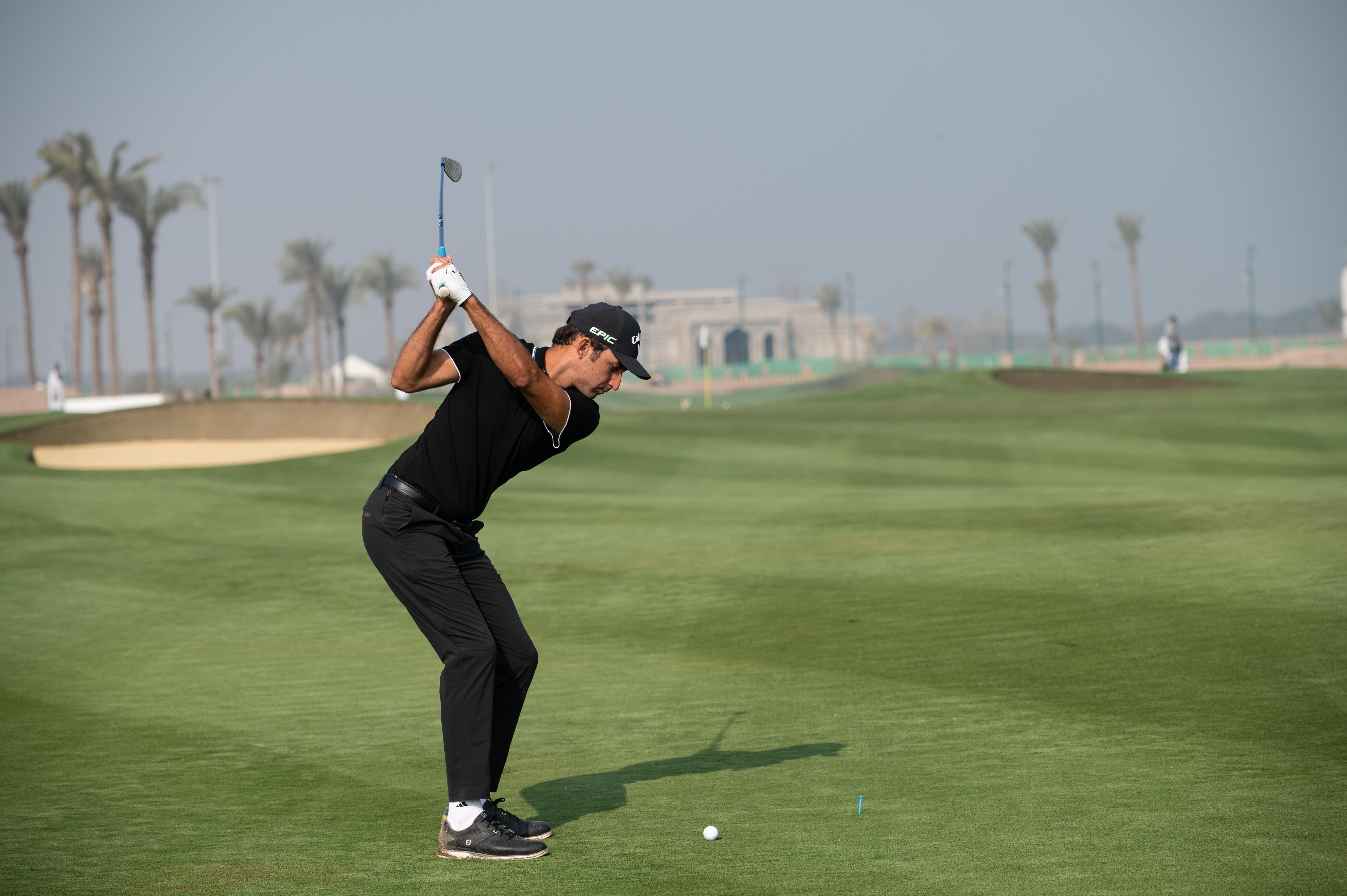 When did you first pick up a golf club and how has your journey been?
Golf has always been a part of our family – my dad, uncles, aunts, cousins, and brothers all played. I started playing when I was 10 years old, and I never looked back – I was hooked from the word go.
I met my coach Patrick Maguire through my uncle in 2011. My dad sent me on a 3-week camp to train with him, and that same year I won the National Championship of Pakistan, so something certainly clicked! My father has won that event 14 times, so me wining that was a big moment for my family and a year later I turned pro.
I made it at Q School my third time, coming in 7th at the final stage. I've also won 5 tournaments on the PAK Tour, as well as the National Open of Austria by shooting 15 under and winning by 1 shot. That's my biggest career highlight – a big moment for me.
Do you feel your father's position in golf has helped or hindered your golfing career?
I'm very proud of the position that my father is in. As well as being the well-deserved chairman of APGC, he is an honorary member of St Andrews. Not many Pakistanis are members there – he was selected in 2010 out of 5 people that they pick worldwide every year.
It's his own journey, and I'm proud to be a part of it – but other than the odd invite, it hasn't really had an impact on my game as such.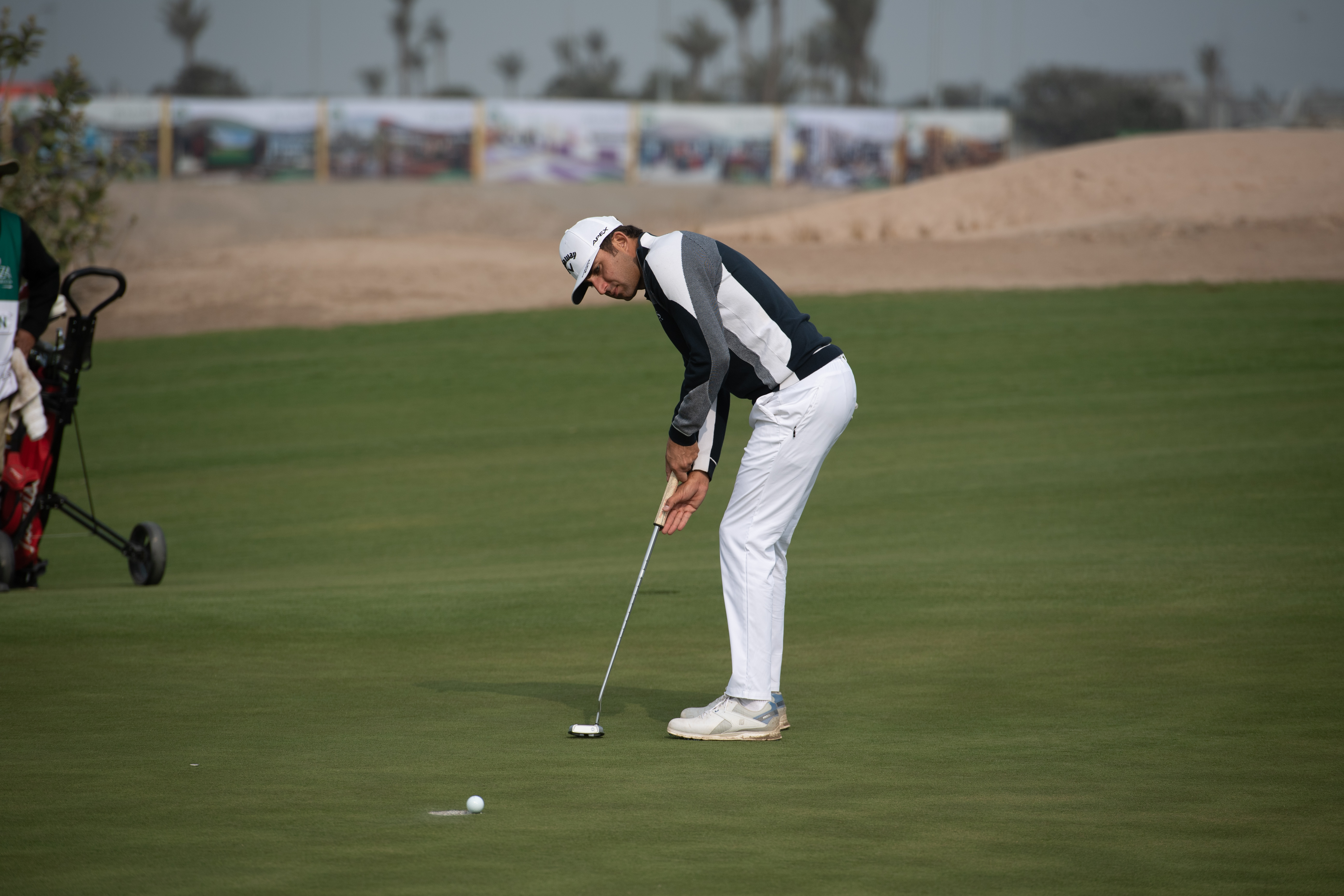 What are your golf goals?
Definitely getting on the DP World Tour. I haven't been able to play Q School for the last few years due to COVID restrictions which is a shame because I'm playing the best golf of my life. I feel like golfers mature at around my age (I'm 34 years old now) and I have the experience and the maturity to put together a good year professionally. I'd love to play full time on the DP World Tour and of course, winning a tournament would be a dream.
Who in golf inspires you?
There are two players who inspire me greatly – the first is Shabbir Iqbal who has been the Pakistani number 1 for the last 15 years, winning 197 tournaments in that time. I've played a lot of golf with him, and he's been an inspiration ever since I was a kid. The second is Tiger Woods – he's a huge inspiration and I've flown to many events just to watch him.
What is the current state of golf in Pakistan?
Golf in the last four to five years has been booming here in Pakistan – a lot of new courses have been built, and the infrastructure is improving. The key area that could be improved in my opinion is the instruction. There are some coaches who have been certified by the R&A through a programme started by the PGF a few years ago, but most player development takes place through playing and experience.
I hope in the future to see academies helping juniors and amateurs to turn pro. I have no doubt that the upcoming golf academy at RUMANZA will tackle this issue.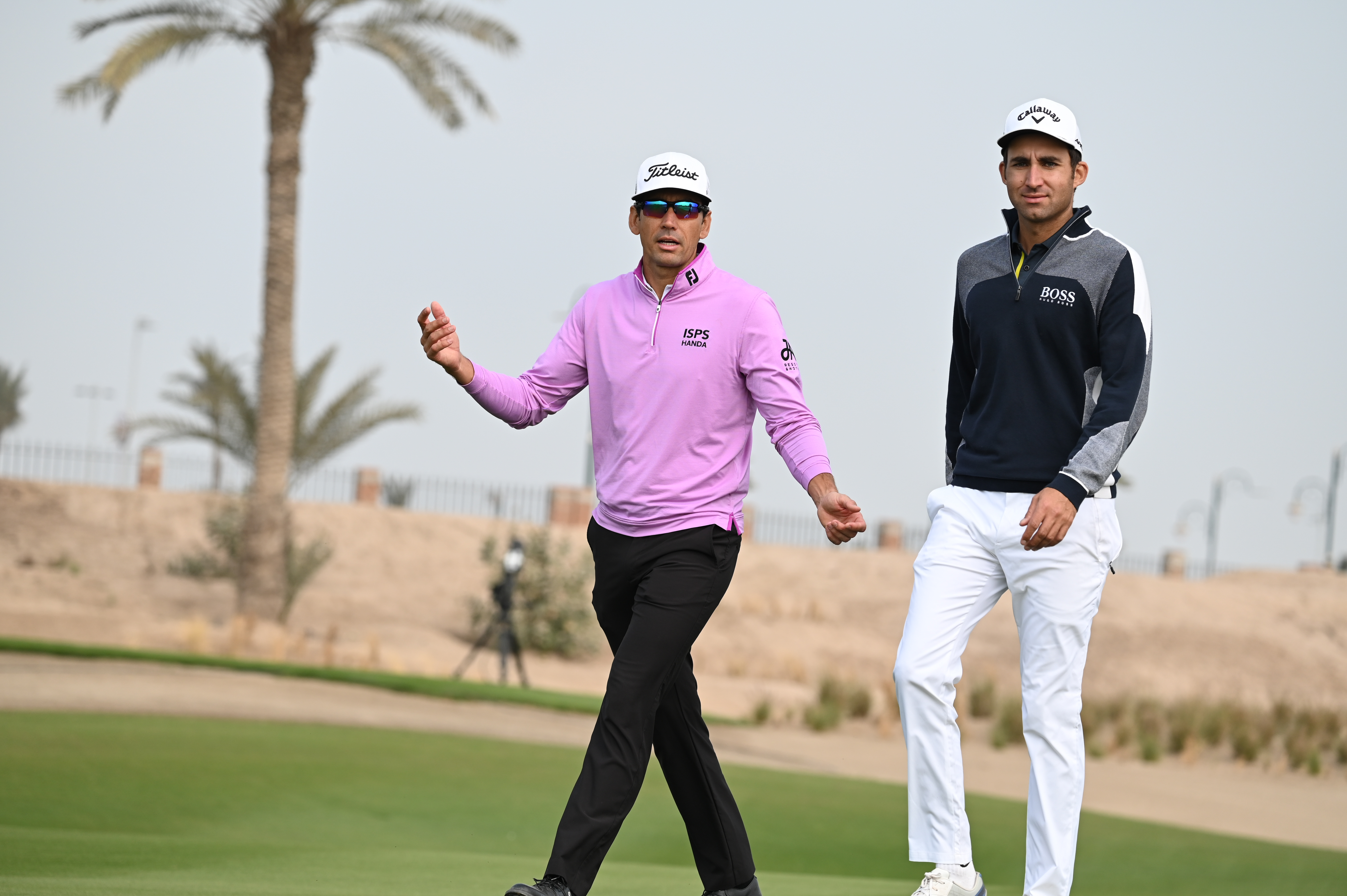 What's the current golf landscape in Pakistan?
There are plenty of golf course options for a country where there aren't that many golfers (yet)! I enjoy playing the Lahore Gymkhana Golf Club, the second oldest golf club in the subcontinent after Royal Calcutta. There's a lot of history and beautiful architecture there. The Karachi golf club is also beautifully designed with some spectacular holes.
The PAK Golf Tour is a hidden gem in my opinion. It's really growing with up to 25 tournaments a year, increasing prize funds and player fields. The level is going up and scoring is improving. Many satellite tours in the world are expensive to play in, but the Pakistan tour is backed by a lot of sponsors, so it's a place where a professional's expense isn't as much as it would be playing on a mini-tour in Europe or in America.
We had an Asian Development Event Tour event in 2017 and an Asian Tour event in 2018. There's also talk of holding an Asian Tour event at RUMANZA, so all in all – it's a great time for Pakistan golf!
Is it important for developing talent to have world-class golf courses in Pakistan?
Bringing a course like RUMANZA to Pakistan is definitely a step in the right direction. It's a course that can give you the opportunity to test your game at a level that no other course in Pakistan can do, and that's important for those who want to compete internationally.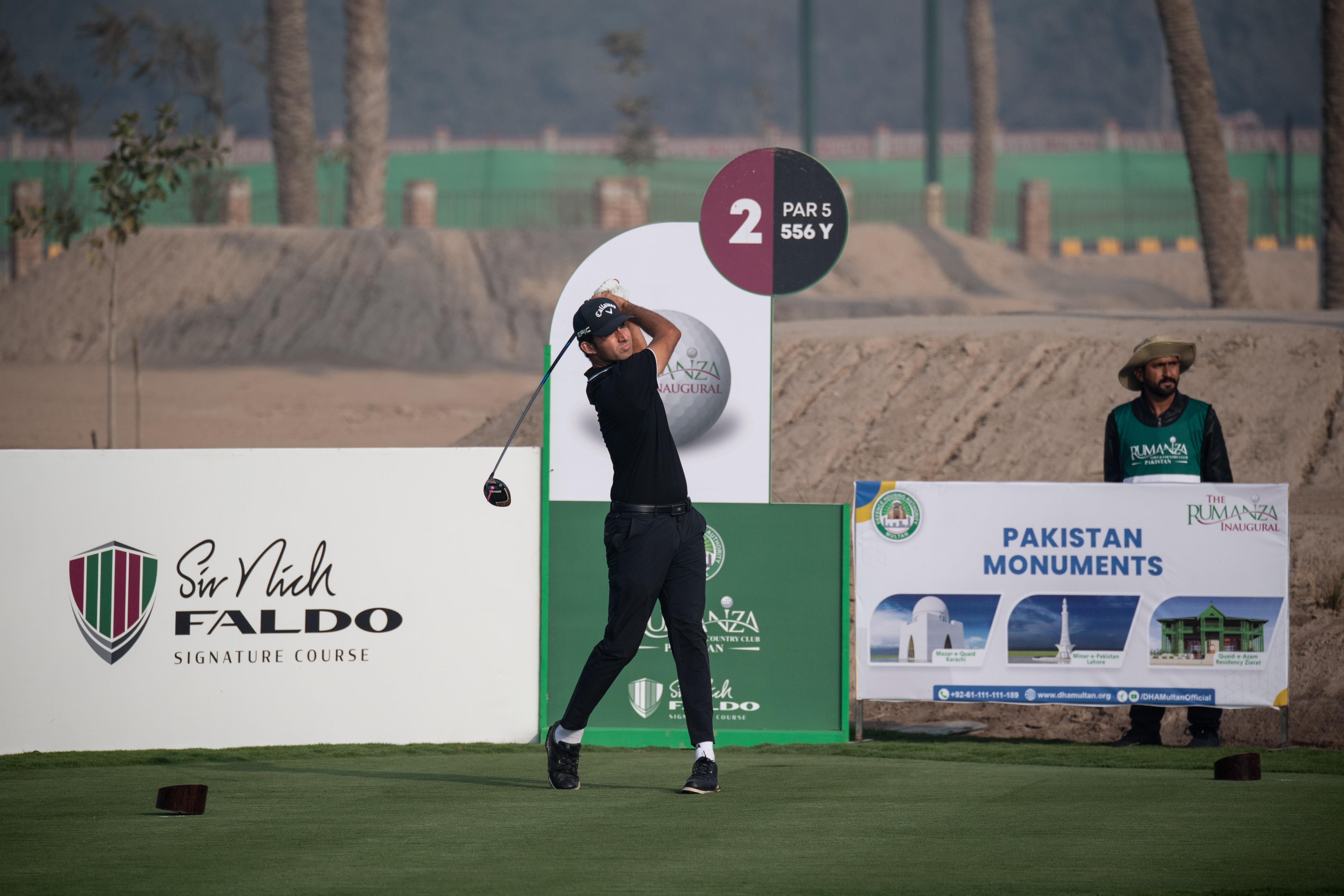 Tell us what you thought about the RUMANZA course?
I thoroughly enjoyed my experience. The course suits my game, and I can see myself shooting some low scores there. Though somewhat forgiving off the tee, the greens are very undulating and difficult. You have to hit the correct spots, be very precise, and pitch the ball to certain areas so it trickles and feeds down to the hole.
I like how Sir Nick has added a risk/reward element to many of the holes, there are options to go for it or play safe. He really makes you think.
The 18th is a nice finishing hole and my pick as favourite. I like the hazard on the right-hand side, and with the wind off the left it's a very challenging tee shot. Most areas on that fairway aren't really flat, so it makes the approach shot challenging – you have to be very precise.
I've always liked playing desert golf and RUMANZA is very similar to playing golf in the Middle East.
How does RUMANZA compare to other golf facilities in Pakistan?
It's difficult to compare RUMANZA to other facilities in Pakistan. It's an unprecedented feat – DHA Multan has really outdone themselves in developing this course. I think the future developments – the teaching academy, and custom fitting centre, gym etc. will mean it is almost like a full performance centre. It's one-of-a-kind.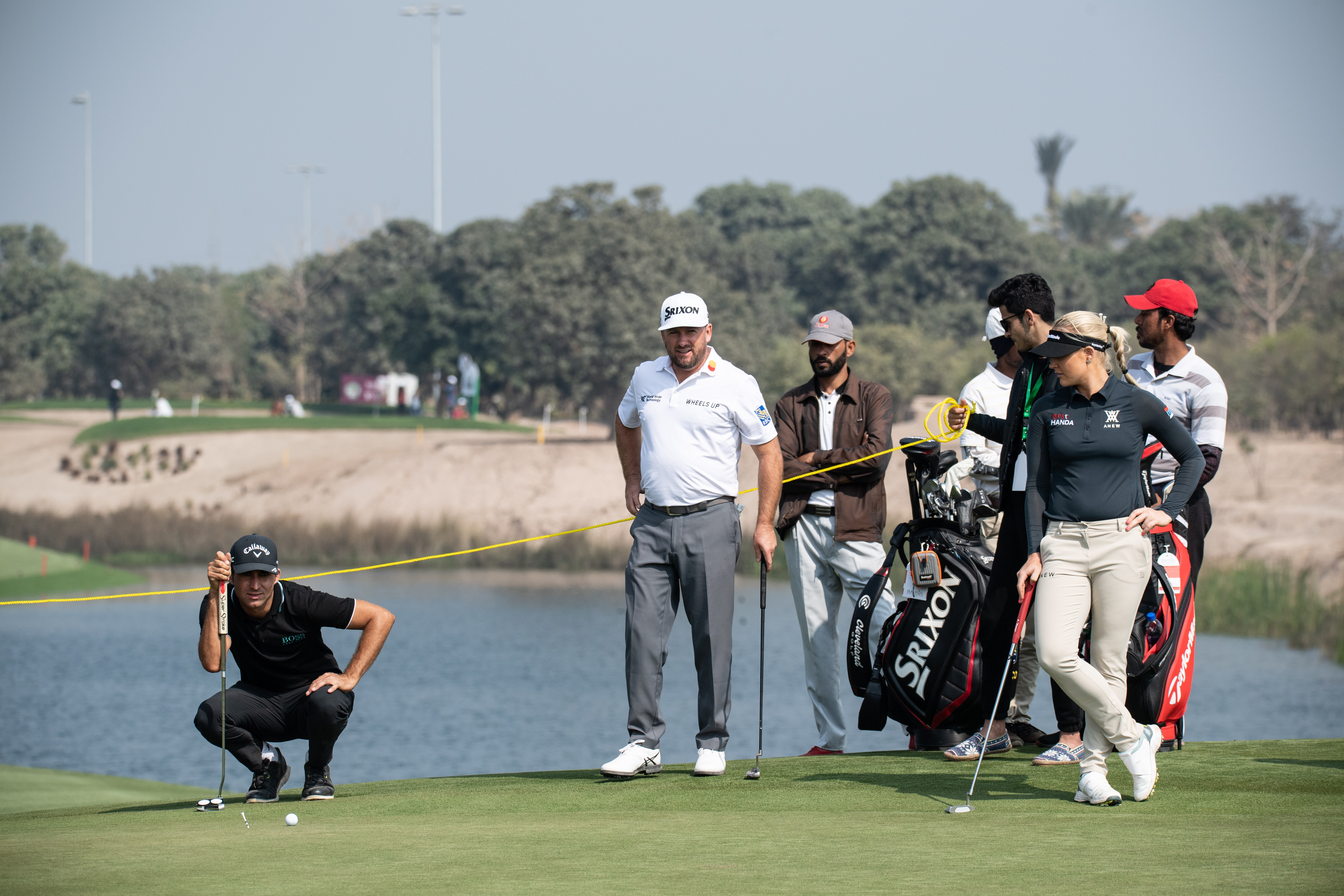 How was the RUMANZA Inaugural experience for you?
It was a privilege to be a part of the history created that weekend. A big thanks to RUMANZA Golf Management, DHA Multan and Colonel Habib for inviting me to be part of such a spectacle.
Playing alongside Rafa, Charley and Graeme was obviously a dream, when do you get that opportunity?! I had a great time with Rafa, we talked non-stop for 18 holes. And for Graeme – I've never played with a major winner, so can I tick that off my list! He was amazing and gave me a lot of pointers!
Our Pakistani players did really well as well – Humna Amjed is an up-and-coming talent in the ladies game. Ladies golf isn't huge here in Pakistan but she's definitely a stand-out player with lots of potential. Ahmad Baig hits the ball very long and its always fun to play with him. We play a lot of golf together on the PAK Pro Tour.
All in all, a great experience.
For golf tourists considering coming to Pakistan, what else would you recommend they plan into their trip?
Multan, one of the bigger cities in Pakistan, is known as the city of saints with a 5,000 year history dating back to the Indus civilisation. An economic and cultural centre, it's famous for its shrines of Sufi saints who arrived back in the medieval era.
Tourists will enjoy the unique architecture, great parks, museums, old buildings, traditional and cultural manifestations – one of which is Sufi music. There's great food as well, like the well-known dessert called halwa. Any time I go to Multan, I have to take some halwa back for my family so I'd definitely recommend trying that!