03 Jun 2021
A 3-Year Commitment To Nurture Future Golf Medallists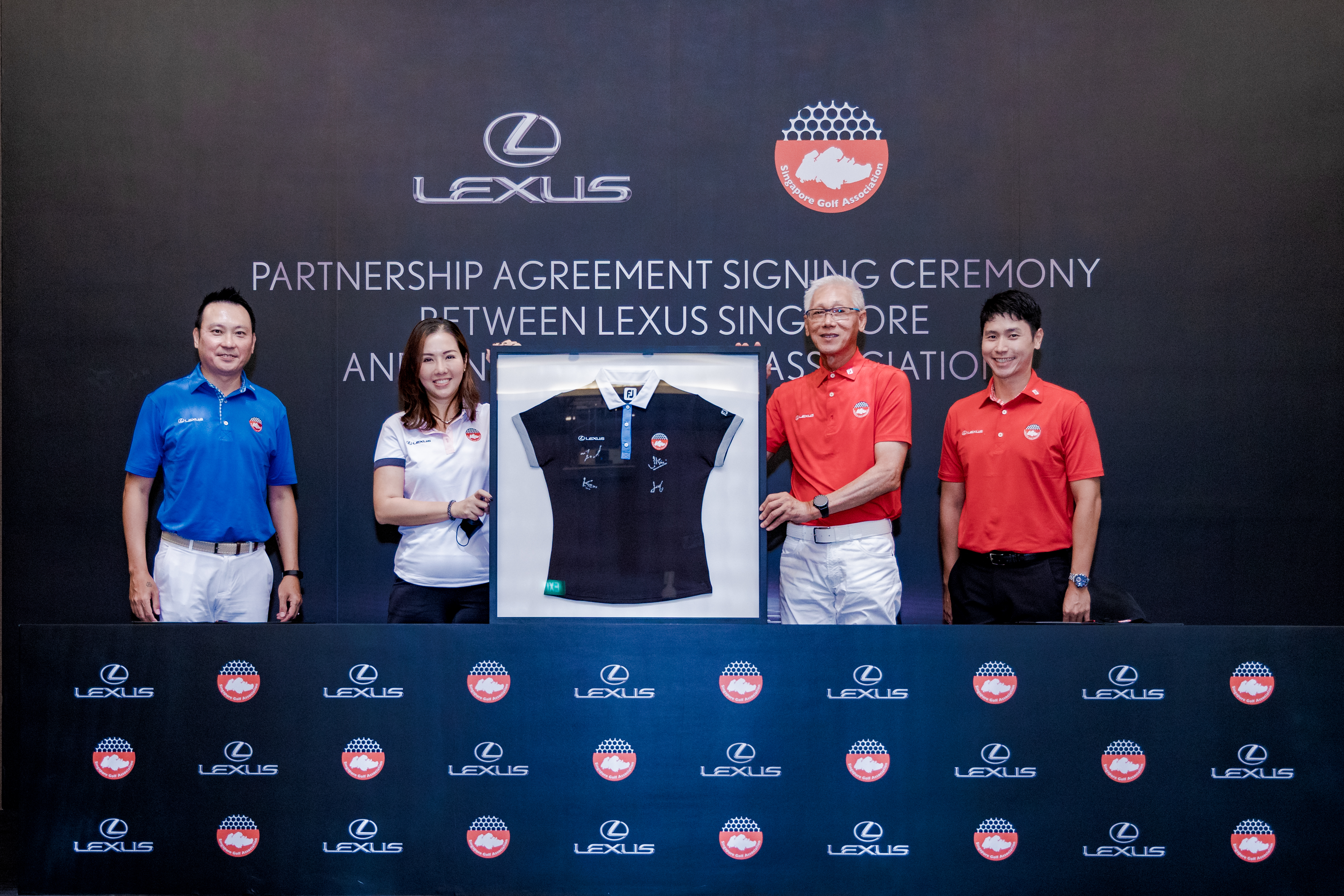 At a signing ceremony held at the Singapore Island Country Club, Borneo Motors Singapore (BMS), the sole distributor for Lexus, announced a commitment to a 3-year partnership with the Singapore Golf Association (SGA). Seeking to promote golf's development, the goal is to drive interest and nurture the next generation of local golf talent to compete at the international level.
A long-standing supporter of the game, golf's resilience and sportsmanship reflect Lexus' core values and the brand believes in nurturing young golf talent on their professional golf journey. Lexus sponsored Hideki Matsuyama, the first Japanese golfer to triumph as champion of the 2021 Masters Tournament at the Augusta National Golf Club. Like Lexus, Matsuyama shares an unyielding determination to overcome challenges on the world stage.
Ross Tan, President of SGA said, "This partnership is representative of Lexus' commitment to promoting golf as both a life skill and sport in Singapore. With the vision of SGA, we have been actively introducing our sport to the grassroots and masses. We would like to leverage on Lexus to jointly inspire our next generation of aspiring golfers. Judging from our strong success in the last SEA Games, our national and youth programs are yielding dividends and we need to keep up the momentum. We have been in talks with Borneo Motors Singapore for nearly 2 years and now it's time for partnership and action."
Lexus will be working closely with the SGA to expand and elevate their existing high performance and junior development programs. This will boost the SGA's ability to provide talented national and junior players with greater opportunities to achieve their golfing goals, in the hopes of producing world champions like Matsuyama.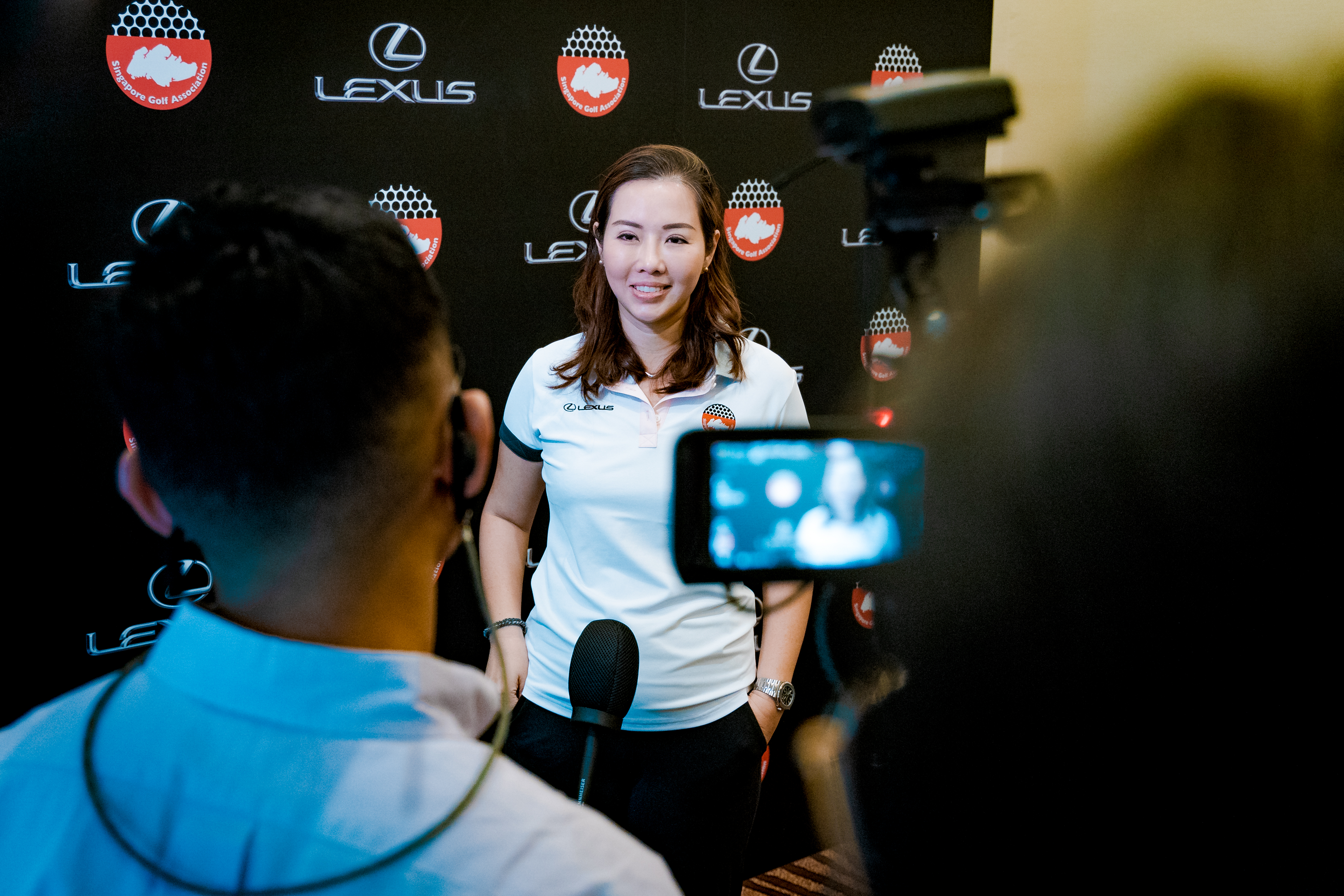 "2 out of 3 Lexus customers are avid golfers. And many are really good in this craft! Above everything else, many customers wished their children could golf with them. In deeply listening to our customers, we are looking to provide this platform for more family time and bonding by sparking an interest in multi-generational golf. Together with SGA we will work towards youth golf development and I will invite our valued Lexus customers on this journey together to increase junior golf participation and nurture the next Joseph Schooling of Singapore Golf." said Jasmmine Wong, CEO of Inchcape Greater China and Singapore.
The scope of the partnership sees Lexus and SGA intending to elevate competition and the community engagement experience through three main activities:
The Singapore Junior Golf Championship, which sees the world's top young golfers from 11 to 16 years old competing to be the next Boys and Girls champion.
Get Golfing with SGA! is an ongoing campaign to introduce golf to the masses, providing a fun twist for non-golfers to experience this game of a lifetime.
The SGA Fundraising Golf Day 2021 raises funds for the SGA's High-Performance golf programs and initiatives to develop Singapore golf, supporting golfers in their chase for the Olympic dream and in achieving personal excellence.