03 Oct 2023
US$3 Million Women's Championship Takes Centre Stage
After a three-year hiatus, the Maybank Championship makes a return and parades a world-class field of top women golfers on the West Course of Kuala Lumpur Golf & Country Club (KLGCC) from October 26th to 29th.
Among the luminaries of women's golf competing are major championship winners Céline Boutier, Nelly Korda, Brooke Henderson, Jin Young Ko, and Min Jee Lee. A talented group of ASEAN players, including Singapore's Amanda Tan, Dottie Ardina of the Philippines, and Indonesia's Ida Ayu Indira Melati Putri will also feature as they join the star-studded line-up that includes two of this year's four major champions, Ruoning Yin and Allisen Corpuz. Maybank's ASEAN Ambassador and Malaysia's own Olympian, Kelly Tan, will be carrying the torch of progress for women's golf in the country.
With an impressive purse of US$3 million, the Maybank Championship stands among the most celebrated tournaments outside of the majors, attracting the crème de la crème of women's professional golf.
Poised to host the world's best, Maybank Championship 2023 marks a significant moment for Malaysia as it provides an intersection where the world's best come together to thrive and to inspire future generations, as well as celebrate the region's burgeoning influence on the global golfing stage.
The championship also signifies Maybank's unwavering 14-year commitment to golf. This evolution aims to accelerate women's golf and contribute to shaping the professional game to inspire the next generation in Malaysia and around the region.
Having been involved with men's golf tournaments since the 1960s, Maybank now takes a historic leap into women's golf with the Maybank Championship 2023, sanctioned by the Ladies Professional Golf Association.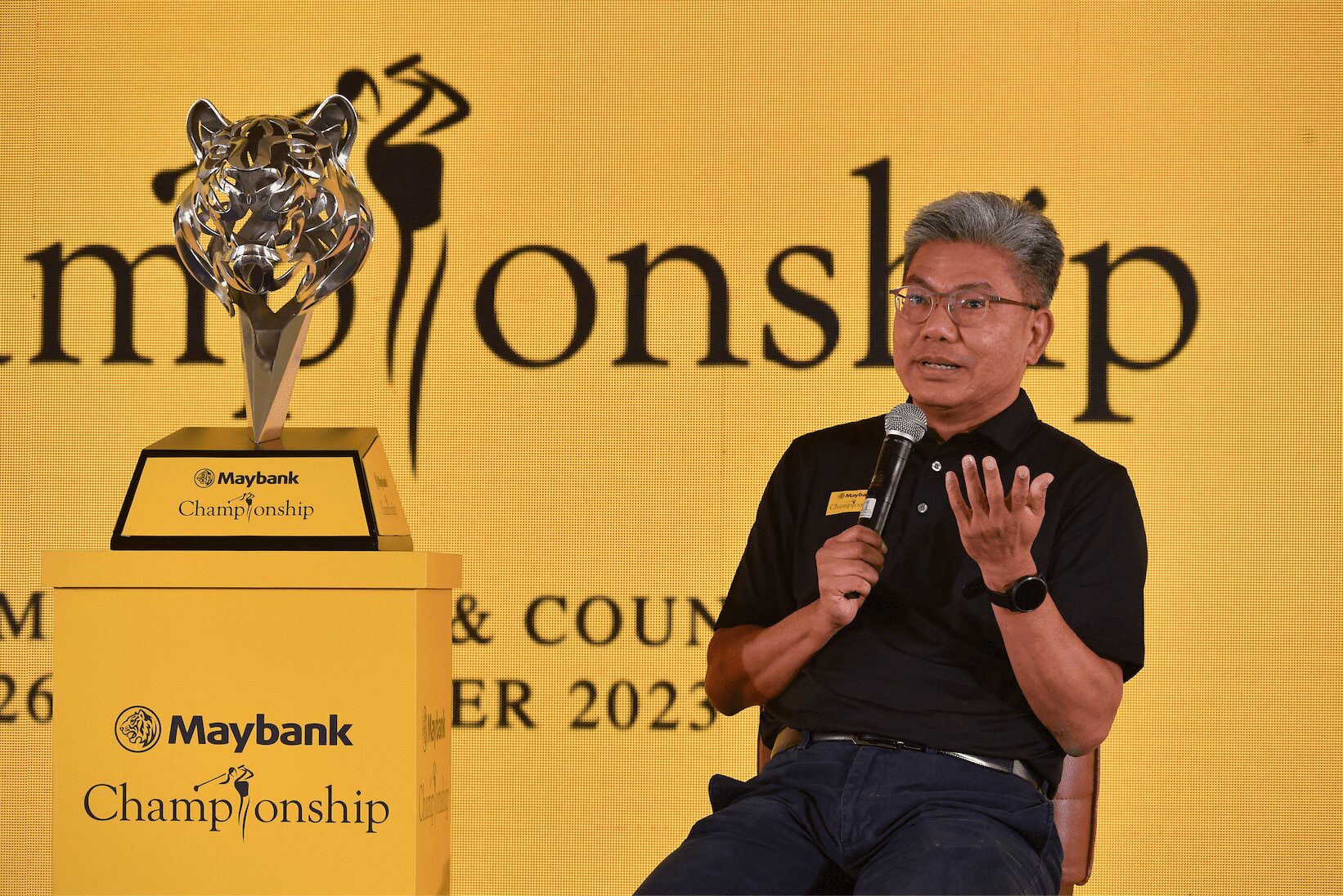 Golf Asia speaks to Group President and CEO, Dato' Khairussaleh Ramli, on Maybank's long association with golf, and how it champions inclusiveness and the bank's mission in humanising financial services through the sport.
Why does golf resonate so strongly with Maybank? 
Our long-standing association with professional golf underscores our profound appreciation for the sport's values and potential to inspire individuals and communities. Similar to how we conduct our business, golf also embodies mental resilience, strategic decision-making, and adaptability, which resonate deeply with Maybank's commitment to effectively navigate the banking industry's challenges. 
We draw a parallel between the determination of a skilled golfer teeing off and that of a successful banker navigating the complexities of economic landscapes, demanding dedication and fortitude. 
Why the crossover into professional women's golf? 
We recognise that golf, historically dominated by men, has evolved, and we want to be at the forefront of this change. The expansion into professional women's golf with the Maybank Championship reflects our commitment to diversity and inclusivity in sports and aligns with our mission to empower underrepresented girls and women and provide them with a platform to compete globally. 
This year's tournament will feature a star-studded field that includes no less than seven major championship winners and almost all the top 15 players in the Rolex Women's World Rankings. We are also excited to host Maybank's ASEAN ambassador and LPGA Tour regular Kelly Tan as well as her compatriots from the US Epson Tour and a trio of rising ASEAN stars.
This impressive field showcases the best-in-class, promoting inclusivity, nurturing the growth of golf, and inspiring young girls and children to take up the sport in the ASEAN region and beyond.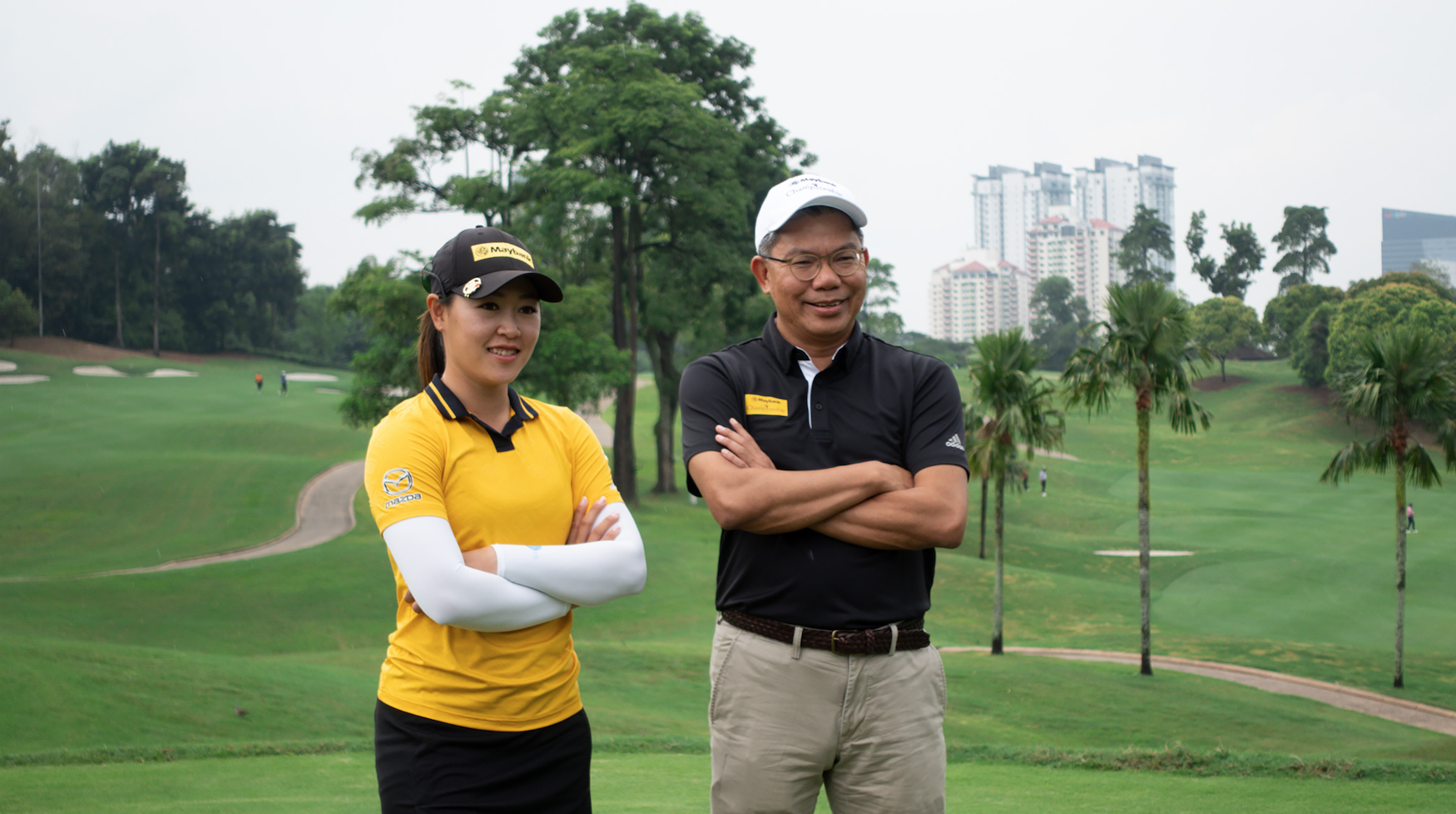 Why is the Championship maintaining the same US$3 million prize purse as before when it was a men's event?
We have always been committed to promoting the values of diversity, equity and inclusion within our organisation which consequently landed us a spot in the Bloomberg Gender Equality Index for the fifth consecutive year.
In that respect, we want to uphold these values and continue to maintain the prize purse as it is aligned with our main intent to provide equal opportunity to all, regardless of gender. 
Balancing the playing field between men and women's golf is very much a testament to our dedication in realising this intent, as this time around, we aim to further accelerate women's golf and inspire the next generation to compete on a global stage with the world's best.
The Maybank Championship stands to be positioned as the tournament with the largest prize purse across men's and women's tournaments in this region with strong representation from the Top 50 in the world.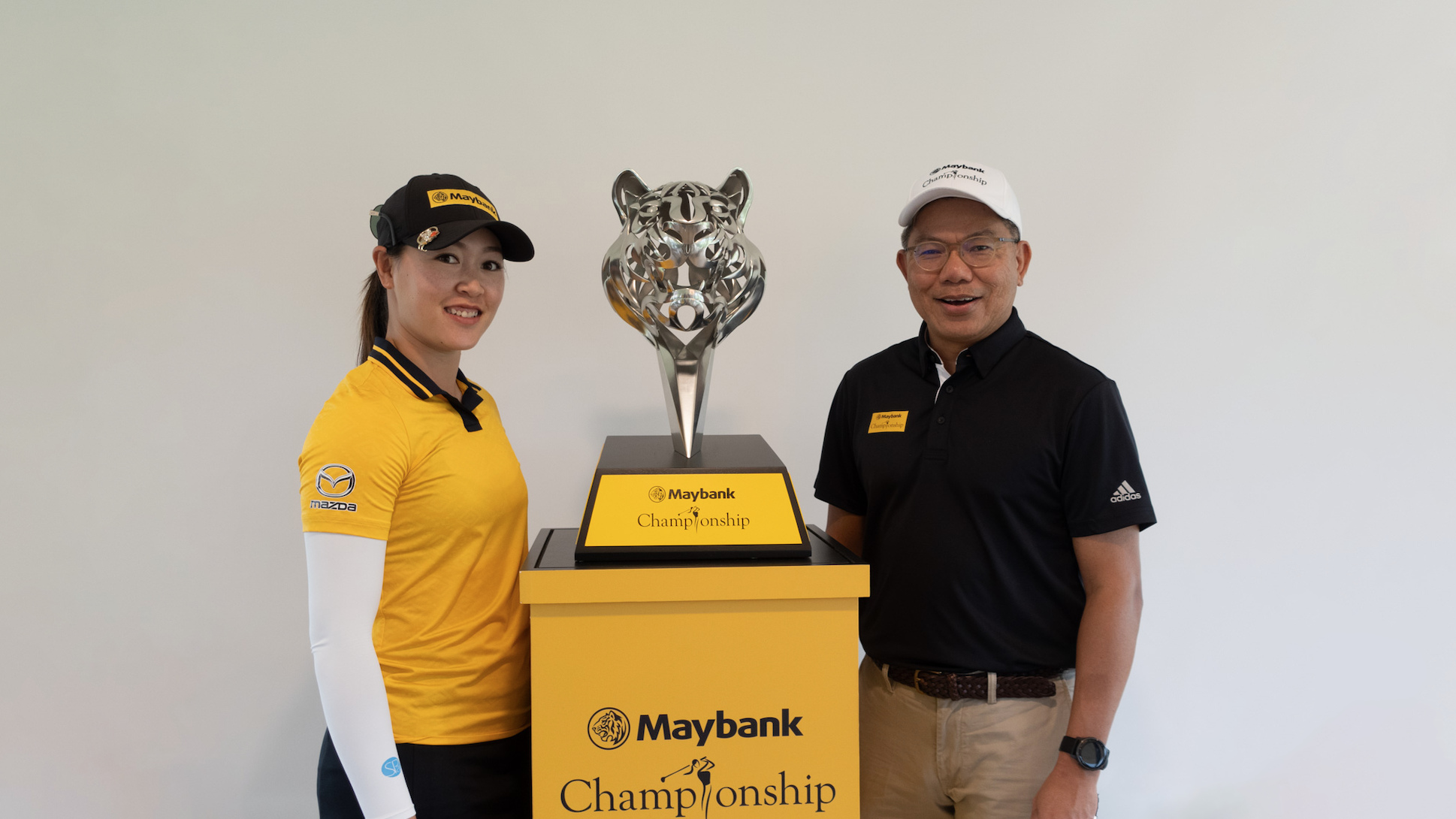 With home-ground advantage, are there any expectations for the Malaysian and ASEAN golfers?
We hold aspirational hopes for our Malaysian and ASEAN golfers who will have the home-ground advantage at the Maybank Championship. 
With esteemed athletes like Olympian Kelly Tan and the inclusion of promising amateurs like Ng Jing Xuen, we look forward to witnessing outstanding performances that reflect the region's golfing excellence. 
This is a golden opportunity for them to leave an indelible mark on the international stage, inspiring future generations of golfers and contributing to women's professional golf growth. Their potential is boundless, and we are excited to see them rise to the occasion. 
What can fans expect at the new Maybank Championship? 
The Maybank Championship has always been more than just a golf tournament, and this year, we made sure that it delivers that and more. Our spectators can immerse themselves in a multi-sensory interactive experience, where golf meets fun and learning with a purpose that reflects Maybank's commitment to the ASEAN region and our values of inclusivity, sustainability and diversity. 
Golf empowers communities, and our vision encompasses its growth in Malaysia, the ASEAN region, and beyond as a catalyst for positive change and as part of our broader mission to humanise financial services.
We also spoke with Maybank ASEAN Ambassador and Malaysian Olympian, Kelly Tan, who will be representing the nation at the tournament and carrying the torch of progress for women's golf in the country.
What are your thoughts on the return of a women's event to Malaysia?
When LPGA first came to Malaysia, it gave me the opportunity to compete with the best women golfers in the world and it also gave me clarity on where my path was heading. And through that, it has changed my life completely and golf has given me a lot ever since. I believe that the Maybank Championship will inspire the current and next generation of talent to go on to greater and better things.
What are the chances of a Malaysian winning? 
While the competition will be fierce, I believe the chances of a Malaysian golfer winning are certainly within reach. We have a talented group of golfers who are dedicated to their craft and have the skills to compete at this level. With the support of the home crowd and the experience gained from competing on familiar turf, the possibility of a Malaysian emerging victorious is undoubtedly something to look forward to and strive for.
For more information and to get your tickets, visit maybank.my/golf.