13 Nov 2020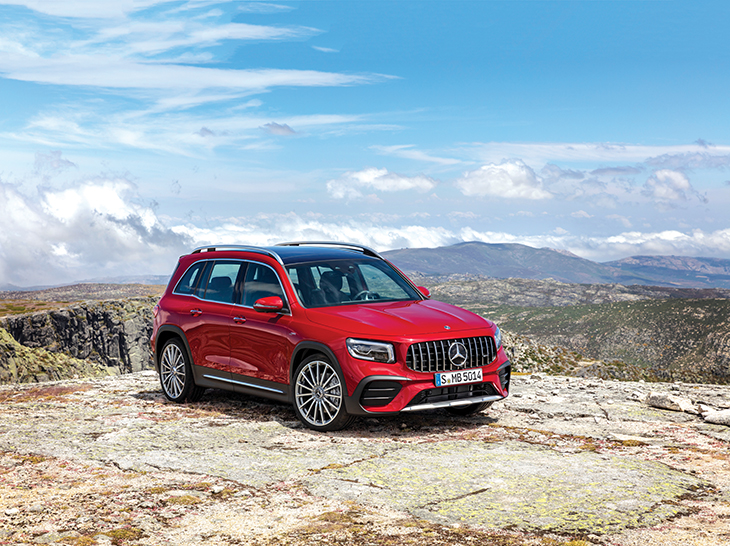 Adventure-oriented with a passionate, striking design, the new Mercedes-Benz GLB is also practical, versatile, and the first seven-seater compact SUV that carries the three-pointed star.
Yet for some, practicality isn't enough, and that's where the Mercedes-AMG GLB 35 4MATIC steps into the picture. Even while stationary, the striking rear apron, spoiler lip and the centre console with feel-good controls point to the high potential for driving dynamics. The AMG genes are clearly recognisable at first sight.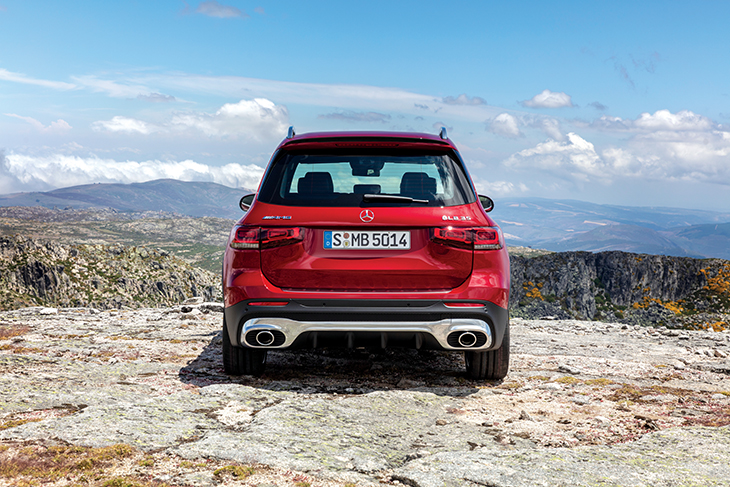 At its heart, the spontaneously responsive turbocharged 2.0-litre four-pot develops 225 kW (306 hp) with high pulling power and an emotional sound. The AMG Speedshift DCT 8G double-clutch transmission masters fast gear changes and sporty driving just as perfectly as it offers comfort-focused gear changes for long relaxed drives; while the five AMG Dynamic Select drive programs offer a highly variable driving experience ranging from serene comfort to agile and sporty.
And because this is an AMG, the GLB 35 4MATIC displays its full sprint potential with the Race Start function. Higher engine revs in combination with optimised shift points, produces the best possible traction and maximum acceleration.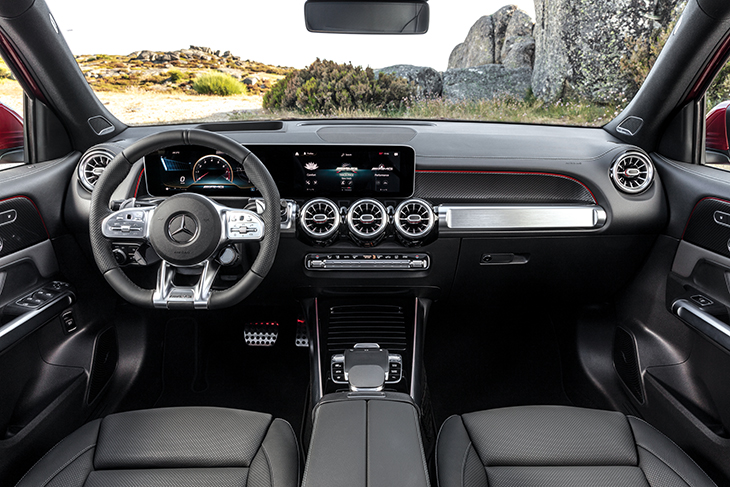 The performance-oriented all-wheel drive system continuously ensures the best possible ratio of dynamism, traction and efficiency; ranging from a front-wheel drive to a 50:50 percent front and rear axle distribution during dynamic driving manoeuvres. The 3-stage ESP regulates the all-wheel drive while Dynamic Handling further enhances safety and stability, especially when slippery.
The AMG suspension is tuned for high cornering speeds with a low tendency to roll, guaranteeing sheer driving pleasure while the GLB 35 4MATIC remains safe and predictable at all times. And when the need arises, long-distance comfort is still easily in hand.
The speed-sensitive power steering and high-performance brake system with silver brake calipers and black AMG lettering at the front ensure full vehicular control. Comparatively little steering force is required at low speeds, while the best possible control over the vehicle is maintained at high speeds. Depending on which drive program the driver has selected, the power steering provides taut and sporty or more comfortable steering feedback.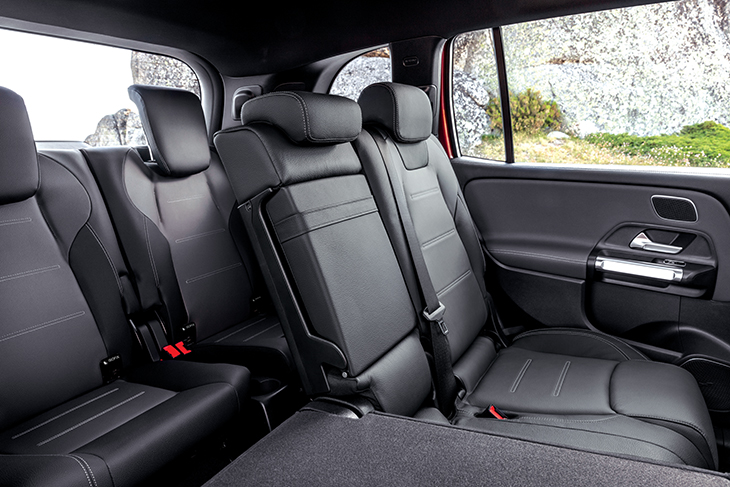 The MBUX infotainment system comes with AMG-specific displays that stir driver emotions, such as the particularly striking Supersport mode with a central, round rev counter and bargraph-style driver information. Along with both "Classic" and "Sporty" display styles, the visual display blends into the widescreen cockpit design of the interior.
Vital for car command and control, the multifunction sports steering wheel in Nappa leather ensures first-class ergonomics and intuitive operation. Switch to the optional AMG Performance steering wheel with steering wheel buttons for efficiently quick and fast operation of specific dynamic functions for a focused concentrated and performance-oriented driving style.