06 Jul 2022
Raising The Bar For Golf Retail In Singapore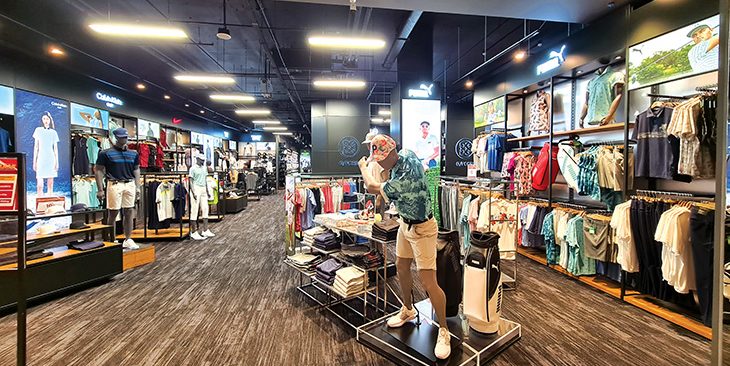 MST Golf continues to expand its footprint in Singapore with the recent opening of the latest MST Golf Super Store at City Square Mall, while setting new benchmarks for golf retail in the island state and Southeast Asia.
Occupying 16,000-plus square feet on the mall's third floor, it is by far the largest golf retail outlet in Singapore offering a full range of products from leading golf and athleisure wear brands, along with high-tech learning and club optimisation services.
Golfers enjoy a bespoke retail experience where leading golf brands are allocated prominent spaces for easy browsing and a 'shop-in-shop' brand experience. Always on hand to advise and serve are knowledgeable and highly trained golf consultants and product specialists.
An exciting highlight of MST Golf Super Store City Square is that it is home to Singapore's first The Golf Lab SEA Performance Centre. Equipped with the latest in swing analysis technologies to provide comprehensive learning and club optimization programmes, the cutting-edge tech includes GEARS, K-Motion, GCQuad, Swing Catalyst, 3-D Motion Plate, multiple cameras, video analysis software, Quintic Ball Roll putting system and a soon-to-come Puttview putting green.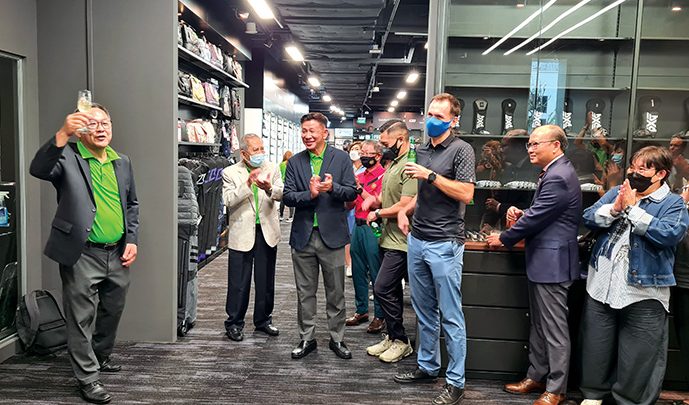 "One of the missions of MST Golf is to grow the golf industry, and one of the ways to do that is to help golfers learn more effectively and efficiently. By playing better in a shorter time period, they will enjoy golf even more and that will spur them to play more and stay in the game longer," said Ng Yap, the Chief Executive Officer of MST Golf.
"If you come to The Golf Lab here at MST Golf, you will see that we have the world's leading technology matrix – we are able to characterize ball flight, club delivery, 3D motion of the body, ground reaction forces," said Liam Mucklow, founder of The Golf Lab.
In line with MST Golf's mission to provide a complete golf experience, there are no less than six hitting bays, including designated bays for coaching, club optimisation, and for trying out demo clubs. Three bays are reserved exclusively for golfers enrolled in The Golf Lab's programmes.
"We are truly proud of the new MST Golf Super Store at City Square Mall, as it epitomises our mission to provide a complete golf experience for our customers. It's much, much more than just retail … we want golfers to learn, play, and enjoy their golfing journey with MST Golf," said Ng Yap.
"We believe that we have enhanced the overall retail and lifestyle experience at City Square with the new MST Golf Super Store. By providing a complete range of golf products and services, the outlet is a huge draw for golfers and will bring a new consumer demographic to the mall," said Dato' Loh Ah Joo, Chairman of MST Golf Singapore.