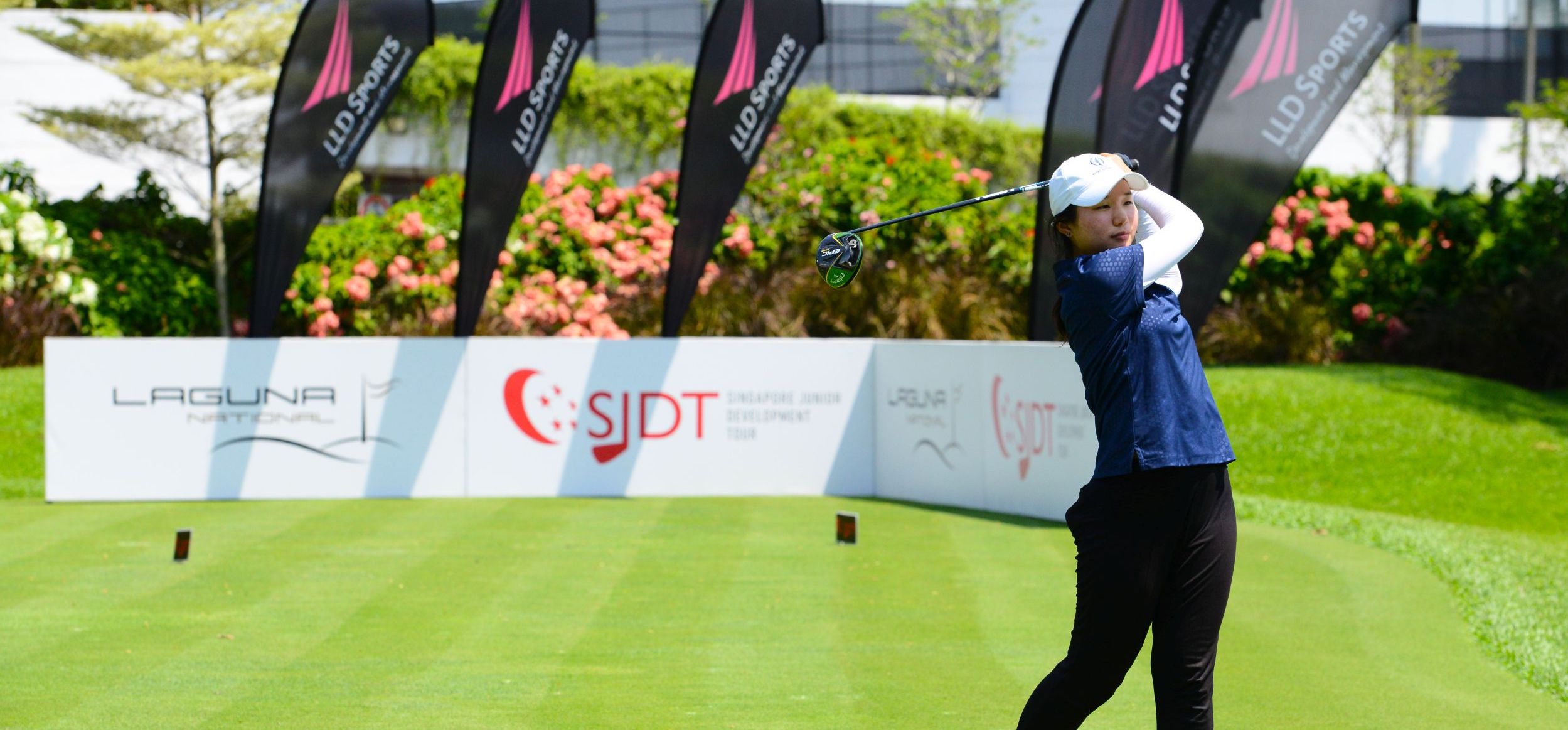 28 Jun 2023
Sisters Jaymie and Denise Ng are part of the strong line-up
Korea's Kwak Minji and Thailand's Napajira Luesattha along with Singapore's top qualifier, Denise Ng will make their appearance at next month's Singapore Ladies Masters, presented by Trust Golf after punching their tickets to the event at the 54-hole qualifying tournament.
Kwak topped the leaderboard after posting rounds of 71,70, 68 for a seven-under-par 209 total while Napajira finished third behind Singapore's Jaymie Ng, who is the elder sibling of Denise. The Thai compiled a three-day total of 215 to end the qualifiers, five shots behind the 18-year-old, who is already exempted from the tournament.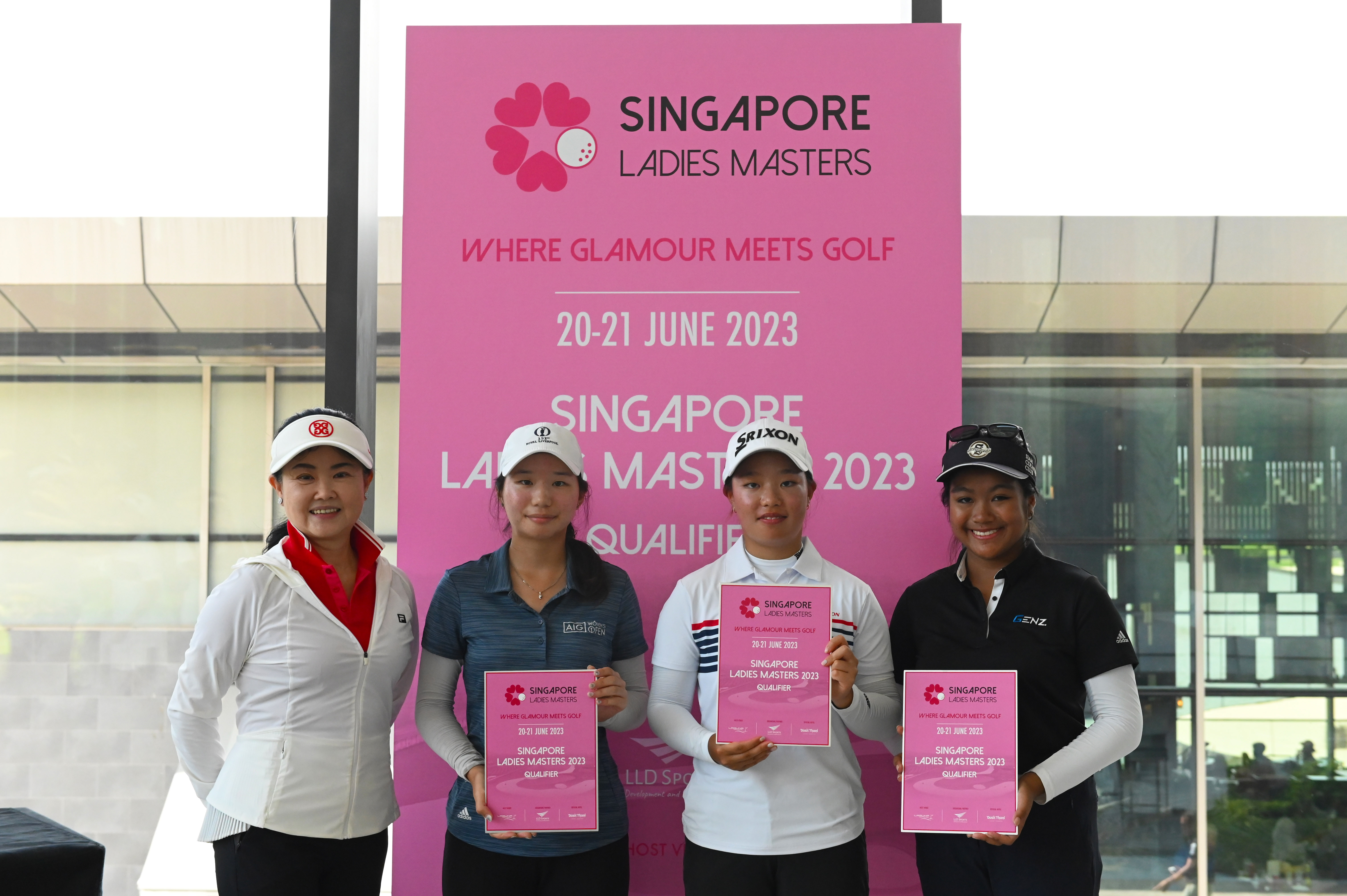 "I want to thank LLD Sports for granting me an exemption to play in the SLM. I am so looking forward to playing in the first-ever CLPGA event in Singapore. In front of a home crowd, no less. I am so motivated to do my very best and will try to achieve a good result. This is an extremely competitive field with many talented and good players. It certainly is a good test to see where I stand amongst the very best in the game," said Jaymie.
For 15-year-old Denise, she is excited to participate in her first professional golf tournament, and said, "Now that I have qualified for the SLM, I am going to train extra hard, and go out and do my very best in my very first professional event! I am going to enjoy the moment too!"
Organised by LLD Sports, the Singapore Ladies Masters is the first tournament to be sanctioned by the China Ladies Professional Golf Association (CLPGA) outside China since 2019, and will see 132 players battle for a US$100,000 prize purse in a 54-hole strokeplay competition at the Laguna National Golf Resort Club from July 6-8.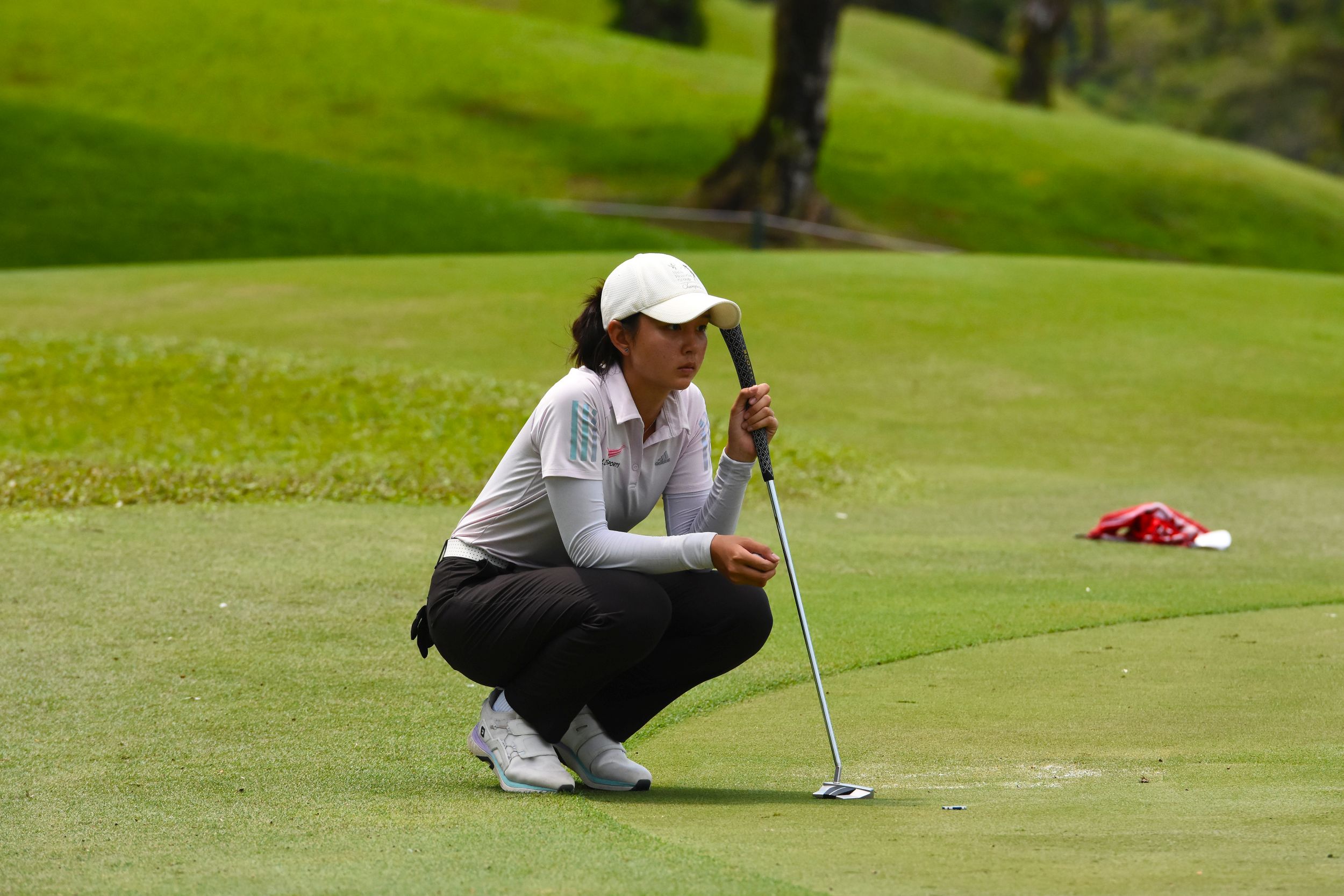 The Singapore Ladies Masters will be headlined by current CLPGA Order of Merit Leader, Sherman Santiwiwatthanaphong along with China's Zeng Liqi and Shi Yuli, ranked second and third respectively on the ranking list.
The local charge will be spearheaded by professionals Amanda Tan and Koh Sock Hwee while amateurs Shannon Tan, Guo Jun Xi, and Anne Fernandez will also be part of the strong field. There are five amateur golfers representing Singapore in this full-field professional golf tournament.
The Trust Golf Singapore Ladies Masters is the fourth leg of the 2023 CLPGA season after stops in Beijing, Shanghai and Guangdong. Apart from the golfing action, it also promises a full week of VIP hospitality and entertainment with such activities as player Meet & Greet, golf clinic, Pro-Am and a gala dinner event. Admission to the Singapore Ladies Masters is Free.
Registration for Singapore Ladies Masters free admission tickets is now open at https://tinyurl.com/slm23.