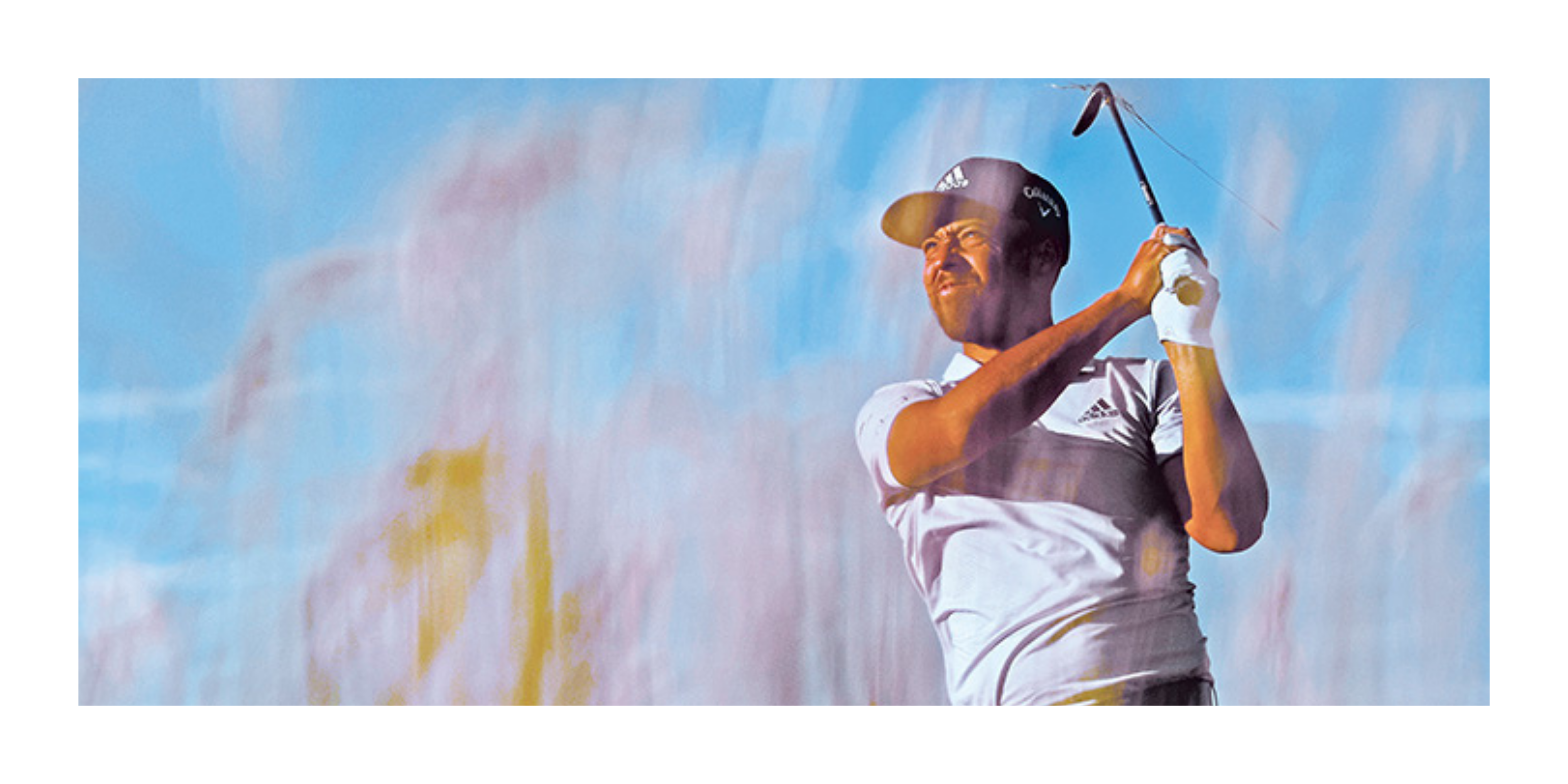 07 Jul 2023
American star aims to grow legacy with successful defense at Genesis Scottish Open
For a young golfer still in his 20s, Xander Schauffele is rapidly absorbing an appreciation for rich sports legacies. It was only two summers ago when he held on for a one-stroke triumph to win the Gold Medal at the Olympic Games Tokyo 2020 at Kasumigaseki Country Club in Japan. Never was there a chance that the San Diego native would not understand the magnitude of what he had accomplished. "Goosebumps," said Schauffele, when asked to explain the emotion he had when that Gold Medal was draped around his neck.
But it was the presence of his father, Stefan, who represented everything special about the Olympics and why the victory in Japan connects them forever. "His dream from a young age was to be an Olympian," said Schauffele, whose father grew up in Germany and was an elite decathlete on the road to possible Olympic fame. Then, a drunk driver slammed into his car. Dream over. "It was massive (to win the medal) so it was a really special night," said Schauffele.
Fast forward one year later and in the glow of a brilliant Scottish twilight, Schauffele basked in the glory of a second straight victory, this one
at the Genesis Scottish Open. What made the greatest impact on him – even more than the fact that he had triumphed on U.S. soil at the Travelers Championship two weeks earlier – were all the historic boxes that he had been able to check. Then, the clincher of them all, and one that endeared him to Scottish fans: "What an honour to win in the Home of Golf," he said. Schauffele had produced rounds of 72-65-66 to open a two-stroke lead through 54 holes, but a closing 70 for 7-under 273 had him sweating it out.
Fellow America Kurt Kitayama had charged to the finish with a 66 for a runner-up 274 total – "wish it had been a little more stress-free,"
laughed Schauffele – but like that Gold Medal in Japan, the winning thoughts revolved around all the legacies that were attached to that week at the Renaissance Club. Schauffele has a deep respect for what it means to be "global." His father is half German, half French,
but 100 percent European. His mother, Chen Ping-yi, was born in Chinese Taipei, but raised in Japan. So winning the Olympics in Japan, where his grandparents live, and conquering the Genesis Scottish Open challenge in Europe and on pure Scottish links . . . well, it checked all the boxes for this American golfer who is cognizant of the legacies that blanket his sport.
"Has a good ring to it," he smiled when he was introduced as the Genesis Scottish Open champion. It is a heralded tournament that dates back more than 50 years, but the Scottish Open has taken on a higher and richer profile since the Genesis title sponsorship and the unprecedented co-sanctioning with the PGA TOUR. It will be held for a fifth straight year at the Renaissance Club in North Berwick and will once again be a direct lead-in to the Open Championship (July 20-23 at Royal Liverpool in Hoylake).
Not lost on the players, beyond the Genesis Scottish Open being part of the elite Rolex Series on the DP World Tour, is the opportunity to truly polish the links game in advance of the Open Champion. That, insisted Schauffele, is a component that is almost as rich as the $8 million purse.
"It's just fun golf for me." Golf was several notches about "fun" last summer when Schauffele was unquestionably the hottest player on the elite professional stage. The Genesis Scottish Open performance was his third win in a stretch of seven PGA TOUR events and when he added a T-15 at the following week's Open Championship at the Old Course, it meant that in his last eight PGA starts, Schauffele had finished no worse than T-18.
Oh, and on the way over to Scotland, Schauffele had stopped into Ireland and won the two-day J.P. McManus Pro-Am. "I'm playing some of the best golf of my life," he conceded. I feel like I've been successful in getting the most out of my game." A year later, very little is wrong with Schauffele's game. Sitting No. 6 in the Official World Golf Ranking, the young man from San Diego has not yet recorded a victory in his 2022-23 campaign, but neither has he missed a cut while piling up eight top 10s.
In other words, he's probably not too far from where he was when he hoisted the Genesis Scottish Open trophy last summer. It's likely he'll have to be in the sort of form that earned him the 2022 Genesis Scottish Open, because to successfully defend, Schauffele will have to outplay a stellar field that is expected to include 2022 Masters champion Scottie Scheffler, who has spent a great deal of this season ranked No. 1 in the world.
Also committed are Rory McIlroy, 2022 U.S. Open champion Matt Fitzpatrick, two-time PGA Champion Justin Thomas, the resurgent Justin Rose, and European Ryder Cup standouts Tommy Fleetwood and Tyrrell Hatton. But when he returns to the Renaissance Club, Schauffele promises that all the feelings of 2022 will return. The co-sanctioning with the DP World Tour and PGA TOUR, the rich flavour of links golf, the US$8 million purse, a Rolex Series event, and a title sponsor that helps to tie all these legacies together. He said they pushed him "all day long" in Round 4 a year ago and he is hoping that he gives them reason to push him again in '23.