02 Mar 2020
The Master Craftsman Reboots Classic Shapes and Faces For The Modern Era
His name is synonymous with putters, and Scotty Cameron is legendary for designing and milling flatsticks that are the choice of tour players. And to kickstart the new decade, the master putter maker is releasing a new putter line that blends timeless design with modern craftsmanship to deliver exacting tour-validated performance demanded by the world's best players.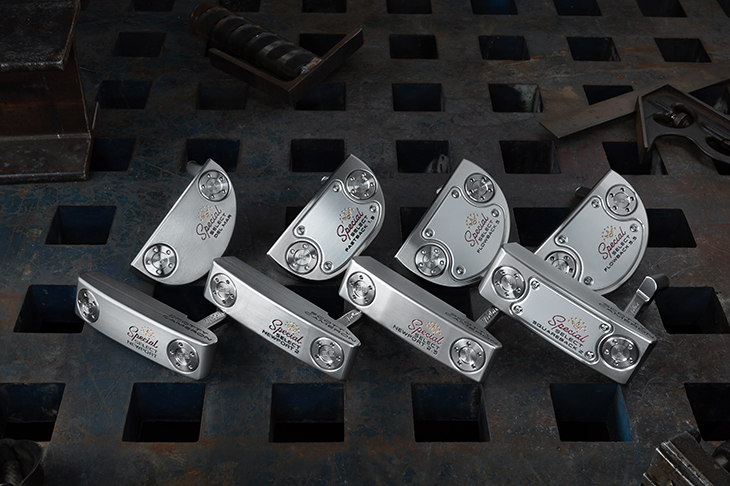 Eight models are offered in the form of three blade and five mid-mallet models to suit every eye and stroke type. Ranging from the classic Newport, Newport 2 and Newport 2.5 blades to a newly refined Del Mar model, which joins the new Fastback 1.5, Squareback 2, Flowback 5 and Flowback 5.5 mid-mallets. All have been completely reworked.
"I'm always inspired by the putters that result from working directly with the best players in the world. With Special Select, I wanted to get back to the pure-milled shapes and faces that I've been crafting for tour players for over two decades now. We've brought those designs into the modern era with new setups, necks, faces, grips and weights. Every aspect of every putter has been redone. When it all came together, it was pretty special." shared Scotty Cameron.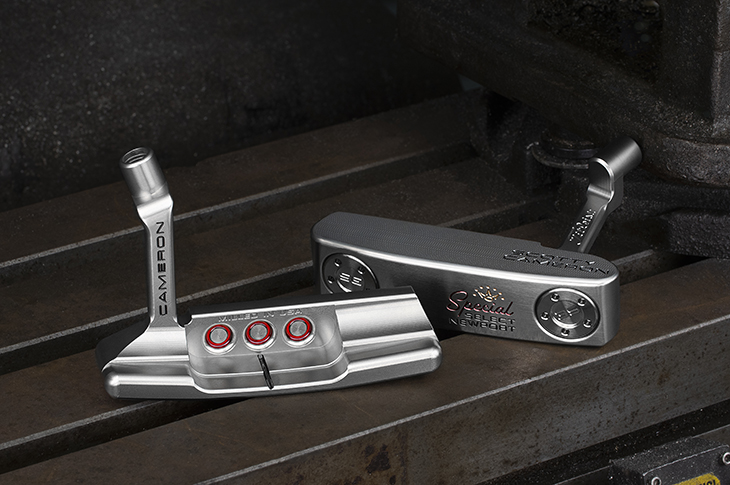 The new line features sleeker head profiles with thinner, flatter top lines that deliver confidence inspiring looks preferred by tour players. Delivering performance and playability with a consistent sound and feel, each putter head is milled from a block of solid 303 stainless steel.
New performance balanced weighting expands on the use of Scotty's customisable sole weights, fine tuning performance and feel. Heavier weights enlarge the sweet spot and enhance stability during the putting stroke without affecting the feel or each model's unique toe flow characteristic. This is particularly noticeable in the blade models – the Newport, Newport 2, Newport 2.5 models – with tungsten sole weighting in an insert-free head. They also feature a tour-inspired soft tri-sole design, a self-soling feature that promotes a proper setup at address while providing an aesthetically pleasing view of the topline.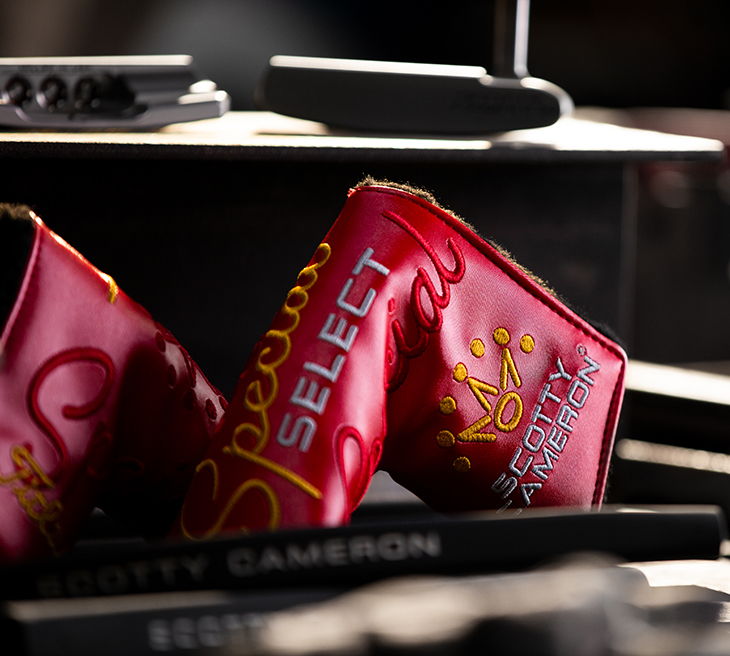 Following an intense and deliberate study the Special Select line includes five different neck or shaft options for better alignment and preferred toe flow properties. From the cleaned up and repositioned new plumbing neck to the crisp lines of the small slant and new slantback necks—not to mention the mid-bend shaft-over-spud setup of the Flowback 5—each of the Special Select neck styles has been designed with an eye toward easier alignment, visibility and setup.
Aesthetics have also been refined, the raw stainless steel finish received a unique bead blast for a radiant, yet glare resistant appearance. Unlike putters with traditional plating or an applied finish, the bead blast won't wear through. Scotty's signature three red dot pattern on the back cavity also has a new look. Each dot has been milled with a recessed circular channel, polished and then hand-painted with cherry red translucent paint, creating a striking new "cherry rings" feature.