23 Sep 2023
THE THRILL OF COMPETITION AND THE FORBIDDEN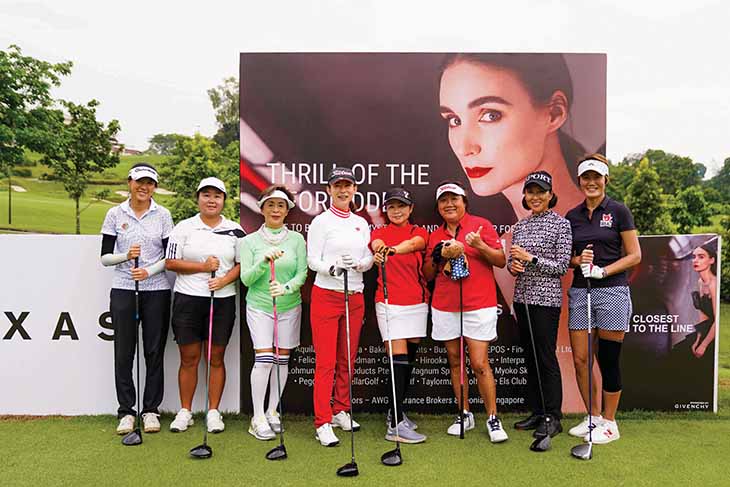 On the morning of Friday, 30 June, the stage was set for an exciting day ahead at SICC's New Course.
There was an air of anticipation as 256 enthusiastic lady golfers, 182 of whom were SICC Members and 74 guests from other clubs gathered at the tee boxes. This was the annual SICC Ladies Open and each golfer had come prepared to showcase their skills in competition on the challenging course.
After the final putt sank and scores were tallied, SICC's own Samantha Wang emerged as the Overall Winner with an admirable score of 72 gross to secure the coveted trophy alongside more than $1,000 worth of sponsored prizes.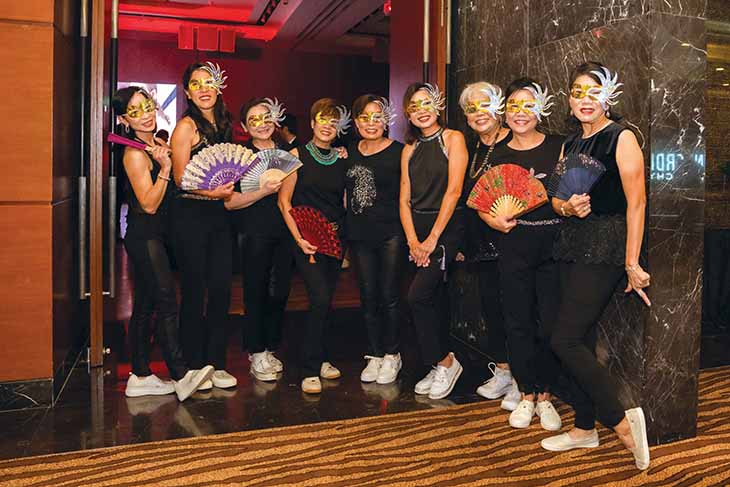 Following the day's competition, the ladies dressed up in their glitzy best for the evening's highlight – the Ladies Open Gala Dinner at the Grand Ballroom. With 'Thrill of the Forbidden' as the gala dinner's theme, the dare was for all to be bold and mysterious, and to unveil their forbidden selves. As hosts, the SICC ladies' golf committee got the party vibe going with a masquerade and party dance opening number. Lady Golf Captain, Ms Chia Siang Pio, extended a warm welcome to all participants and guests, including SICC Club President Vincent Wee and Club Captain Ivan Chua who were in attendance. Despite the challenges posed by the weather, the SICC Ladies Open came to a successful conclusion, in no small part to the ever-sporting ladies and their unwavering dedication and passion for the game of golf.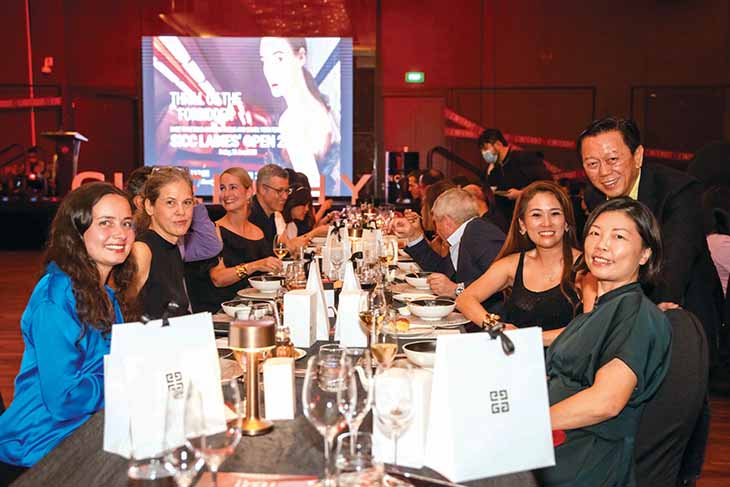 Division Winners:
Division A1 – Meagan Lim, Sembawang CC
(78 gross)
Division A2 – Vanessa Yeo, SICC (81 gross)
Division A3 – Sirikit Oh, TMCC (86 gross)
Division B1 – Lily Rahmat, Keppel (91 gross ocb)
Division B2 – Ho Li Eng, SICC (93 gross)
Division B3 – Sophie Yeung, OCC (93 gross)
Division C – Helen Tan, SICC (43 Stableford)