17 Jun 2022
Iconic Fundraiser Breaks Record With $1.86 million Raised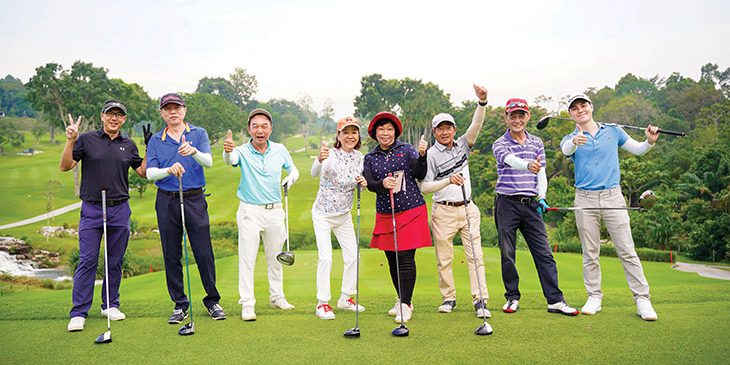 In 1972, a group of golfers came together to raise funds for the community – it was a simpler time and so was the idea that gave birth to what has come to be known as the SICC May Day Charity, now evolved to be an annual Club-wide fundraising effort.
Today, the stature of the event is such that a record sum of $1,860,000 was raised at the Singapore Island Country Club's recent 51st May Day Charity courtesy of generous donors, 47 of which were corporate. Themed "Letting Love Lead The Way", the 16 beneficiaries in this year's charity drive support various causes such as health, the community, disabled, children and the elderly.
[smartslider3 slider=18]
The main charity golf game held on Sunday, 1 May saw close to 700 golfers vying for luxurious hole-in-one cars and attractive cash prizes on the Club's two 18-hole and one 27-hole golf courses. There was an overwhelming response to play the club's newest golf course, The New Course, which opened in July 2021.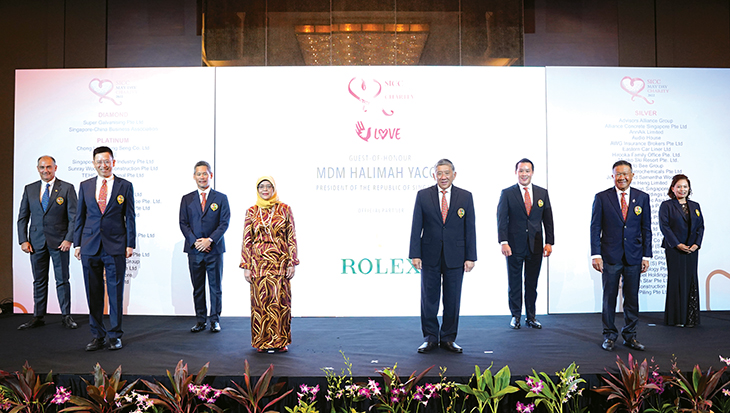 The charity's Patron, President Halimah Yacob said, "I hope that this fine tradition of SICC, which helps to encourage the spirit of caring for the disadvantaged among us, will continue for many more years to come."
In his welcome address, SICC Club Captain and Organising Chairman of the May Day Charity 2022, Ivan Chua, warmly welcomed attendees back to the gala dinner after a two-year hiatus, noting the outpouring of donations that paralleled the improving COVID-19 situation and easing of safe management measures. Captain Chua expressed his gratitude to the sponsors for their generosity and for keeping in mind the essence of charity and spirit of giving towards the underserved segments of our society.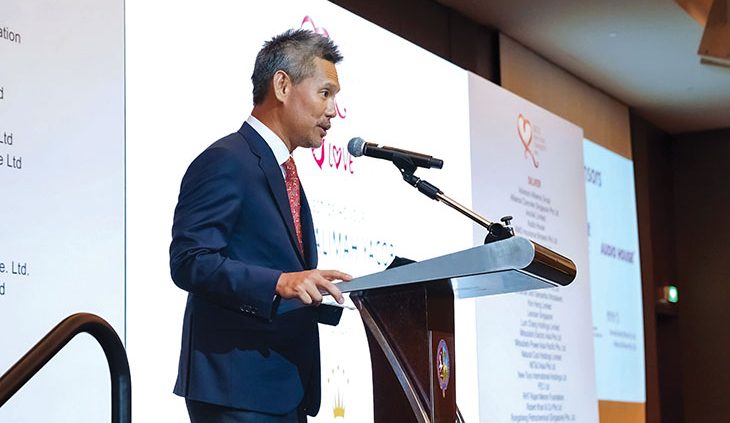 In an interview, Captain Chua shared, "Giving back to society has been part of our DNA since May Day Charity's inception in 1971." He acknowledged the many organisations reaching out to the underserved community, and that "we as responsible citizens should contribute to the cause, even more so in these unprecedented and challenging times."
Captain Chua further elaborated that as a full golf and country club catering to members and their families, the introduction of other inclusive fundraising activities allowed non-golfers to do their part for charity while gaining new experiences. These included swim carnivals, fitness challenges, specialty dishes and even a walk on the golf course, which members and sponsors saw as an opportunity to spend quality time with family and friends.
In a final acknowledgement, Captain Chua commented, "We had an initial target of $1m. But thanks to the hard work of the organising committee, management and the generosity of sponsors, we surpassed the amount and have now reached $1.84m to date. I believe that there's still room to reach out to more segments of our membership and engage them."