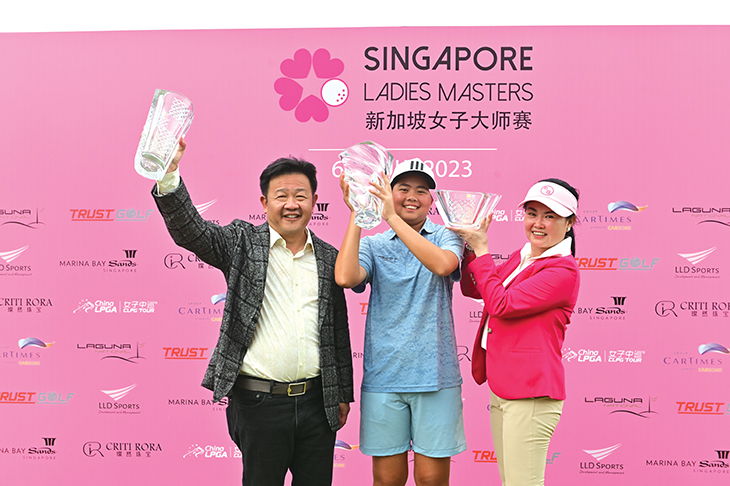 26 Aug 2023
AMATEUR SHANNON TAN BEATS THE PROS FOR HISTORIC WIN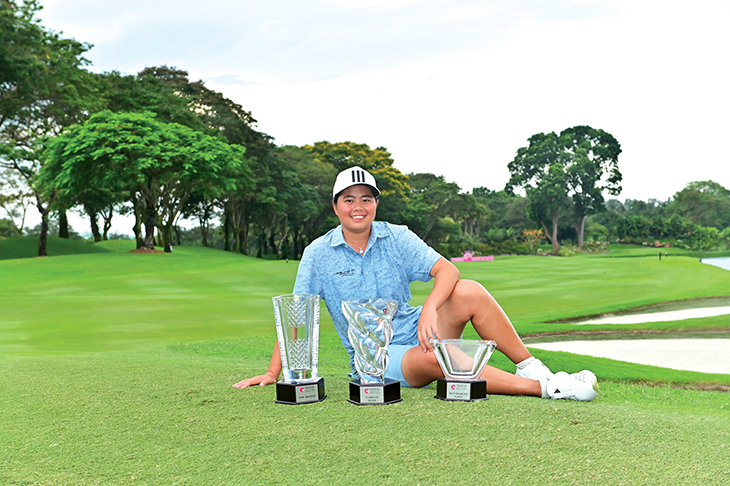 Shannon Tan created history by becoming the first Singaporean amateur to win the inaugural Singapore Ladies Masters on the China Ladies Professional Golf Association (CLPGA). Playing on her home course at the Laguna National Golf Resort Club, the 19-year-old closed with a six-under-par 66 for a one-shot victory over China's Ji Yuai, who rued a missed birdie on her closing hole that would have forced a playoff.
In contrast, a composed Tan calmly sank a 10-foot birdie putt in the 54-hole event for a winning total of 10-under-par 206, making her the first Singapore golfer since Mardan Mamat in 2006 to win an international golf tournament and at the same Masters course at Laguna National. "This (win) is truly special, especially in front of all my friends and family who have been supporting me all week. "It just hasn't really sunk in yet. I didn't know I had to make the birdie putt on the 18th (to win) and I just approached it like any other normal putt," said the Texas Tech University undergraduate who claimed honours for low amateur, best Singapore player and the overall winner.
Pre-tournament, when asked about her chances against the 132-strong mostly professional field, Tan had expressed matter-of-factly, "I just think I can win. It's doable and possible if I just stick to my game plan and do what I'm supposed to do and what I can do." If there was anyone who believed in Tan, it was her father, Desmond Tan. "At the start of the week, when Shannon told everyone at the press conference that she will win this tournament, there were doubts. But not me. I believed in her and I was confident she will do well if she plays to her full potential," said the elder Tan. Lyn Yeo, founder of LLD Sports and organiser of the Singapore Ladies Masters said: "It has been a fabulous week for Singapore golf and myself. I was quietly confident Shannon will win. This is the best birthday present for me as I couldn't celebrate it earlier given the busy preparations for this tournament. This will kickstart many things and her win will inspire many players that this (winning) can be done with the right support, belief and perseverance."
Ji was visibly disappointed as she was clinging onto a slender one-shot lead with four holes left to play until a bogey on 17 put paid to all hopes of her maiden breakthrough on CLPGA. "It's disappointing. I really tried my best and this (loss) felt even worse than my other runner-up finish at the Beijing Women's Challenge as I was leading and could have won if not for my wayward tee shot on 17," said the 18-year-old Chinese.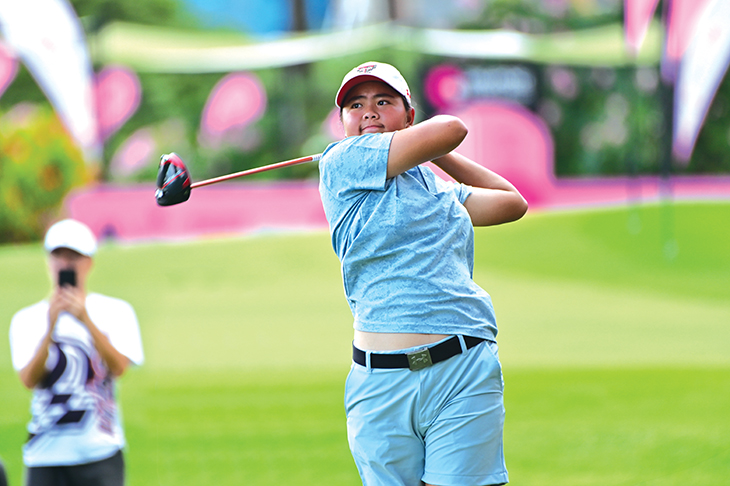 Thailand's Sherman Santiwiwatthanaphong carded a 70 to finish in outright third place with her 210 total. The Singapore Ladies Masters was the fifth leg of the 2023 CLPGA season after stops in Tianjin, Beijing, Shanghai and Guangdong. The inaugural edition featured an international field of 132 players battling for the total prize purse of US$100,000.