27 Jul 2020
Star Wars happened a long time ago in a galaxy far, far away… yet even George Lucas could not have foreseen how his epic space opera would transcend time, space, fashion, and now even crystal collectibles. Much loved characters and elements of the galactic saga now embody themselves in Swarovski crystal figurines, and the ornamented ensemble is delicately crafted and bedecked with crystal facets true to the marquee's quintessential make.
Brilliant in its execution and bedecked with thousands of crystals using Swarovski's Pointiage® technique, the decorative collection includes the limited-edition Star Wars Helmet Trilogy; headwear that defined central Star Wars characters such as Darth Vader, Boba Fett and the Stormtrooper.
Limited to 300 pieces worldwide, each edition is engraved with its unique number on a round metal tag on the black granite base. A premium blue suitcase and a certificate of authenticity are included.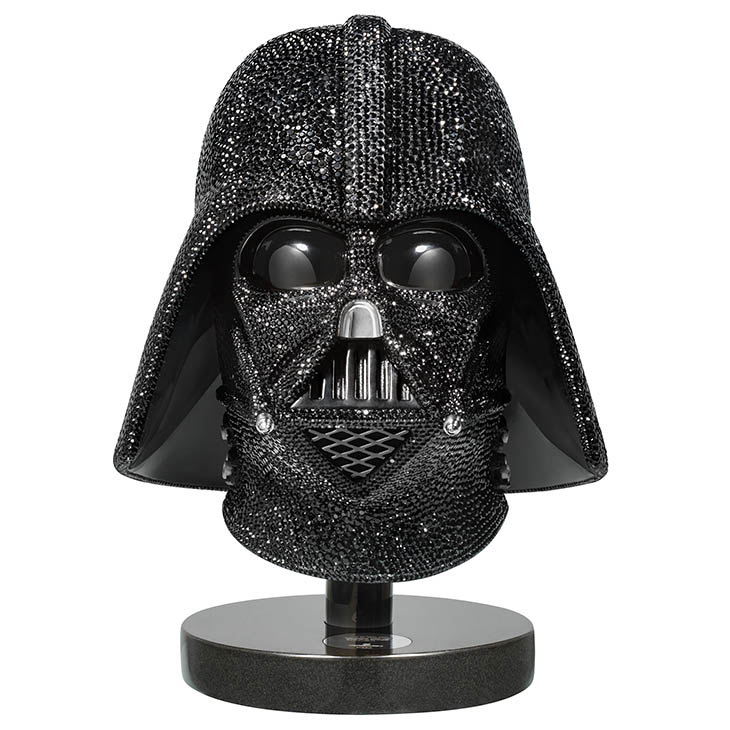 The dark side of the Force manifests itself through a detailed and authentic helmet representation of the most powerful of the Sith Lords, Darth Vader. The ultimate collector's piece for Star Wars fans, it glitters darkly with over 19,000 crystals set by hand over 113 man-hours.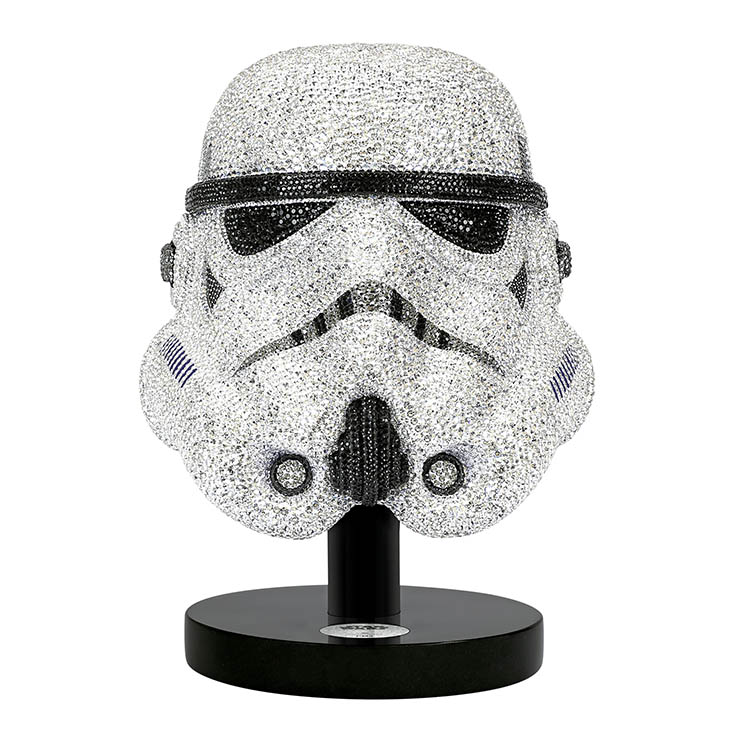 The omnipresent elite shock troops of the Galactic Empire, a Stormtrooper is unmistakable from the helmet this imperial soldier wears. Glittering with over 19,100 crystals, Swarovski artisans dedicated 117 hours to complete this masterpiece, which features six different crystal colors.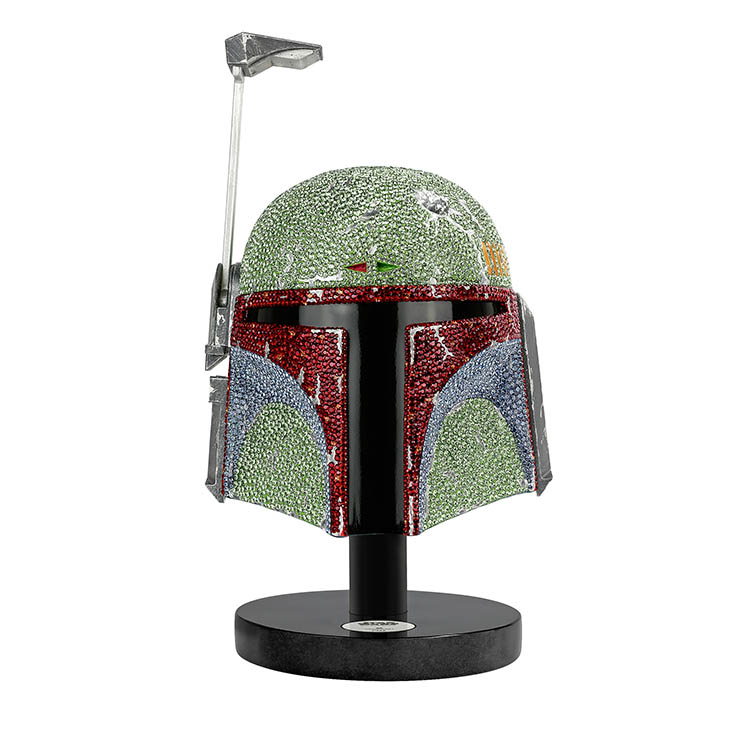 Part of his Mandalorian armour, Swarovski has jazzed up the battle-worn helmet worn by Boba Fett, one of the most feared bounty hunters in the galaxy. This impressive limited edition has been crafted with over 9'600 crystals in five different colours and set by hand over 87 hours. Each helmet features a movable rangefinder.