27 Mar 2020
TaylorMade has a long history of metalwood innovation, and the new SIM family of drivers, fairways and hybrids feature many of the groundbreaking technologies. The star tech here though is what the SIM drivers literally wear on their sleeves: Shape-In-Motion.
With an asymmetric sole design and Inertia Generator, geometry unlocks the next frontier of performance. Shape-inspired innovations improve forgiveness while also increasing aerodynamics and clubhead speed at the most critical stage of the swing – the last three feet of the swing prior to impact. Known as the speed generation zone, this is where the most meaningful increase of clubhead speed occurs. Tour players typically accelerate from 90mph to 120mph in this moment of truth.
SIM, SIM Max and SIM Max•D drivers feature a raised crown and sole to reduce drag and improve airflow throughout the swing. The tradeoff though, is the higher CG. To counteract this, the Inertia Generator is positioned low and back with a heavy steel weight at the rear of the club, moving the CG very low, optimizing launch conditions and increasing MOI – providing additional forgiveness for the golfer. Rotating the Inertia Generator to match the direction of airflow within the speed generation zone, further enhanced clubhead speeds.
"The history of driver design has been about prioritizing tradeoffs. You could have great launch conditions, but poor forgiveness. You could have great forgiveness, but at the sacrifice of distance. You could have an aerodynamic shape, but with less than optimal launch conditions. But through the use of multi-material technology, we've developed a new shape that optimizes performance in all three areas. It's forgiving, fast and promotes the ideal launch conditions."
Tomo Bystedt, TaylorMade's Senior Director of Product Creation
Visually, a new ultra-light weight chromium carbon crown with a chalk white topline creates contrast with the black clubface to help frame the ball at address and improve alignment. TaylorMade has also called upon the familiar: Speed Injected Twist Face effectively ensures every golfer gets a hot and fast driver head; Sliding Weight Technology allows for up to +/- 20 yards of draw or fade bias; the 2° Loft Sleeve™ allows for the adjustment of the loft, lie and face angle of the driver. The Loft Sleeve™ is available on all three models, while Sliding Weight Technology is only offered in SIM.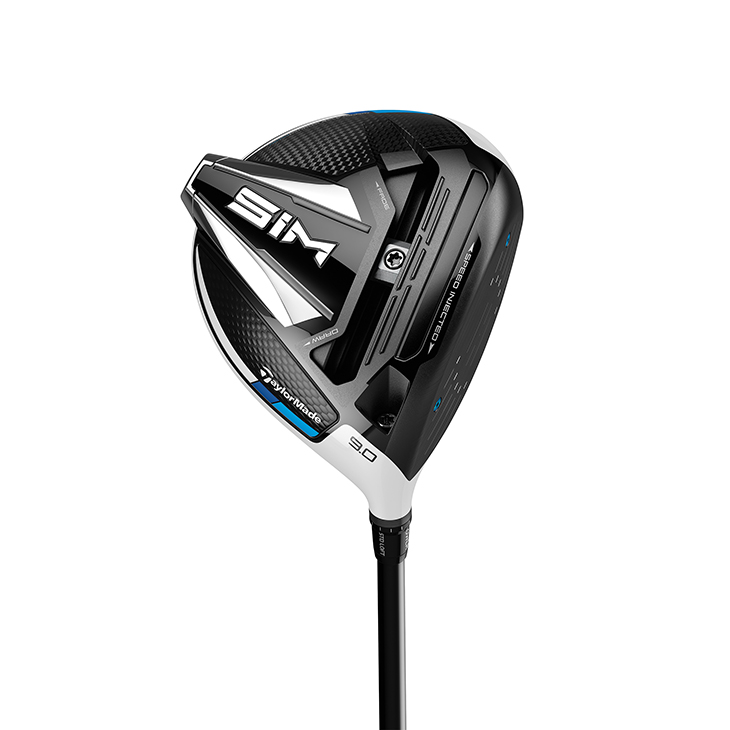 SIM
SIM features customization and adjustability to optimize ball flight by creating 20 yards of draw-fade bias through Sliding Weight Technology and a single 10g weight. A slightly smaller face appeals to players who place a premium on adjustability and control.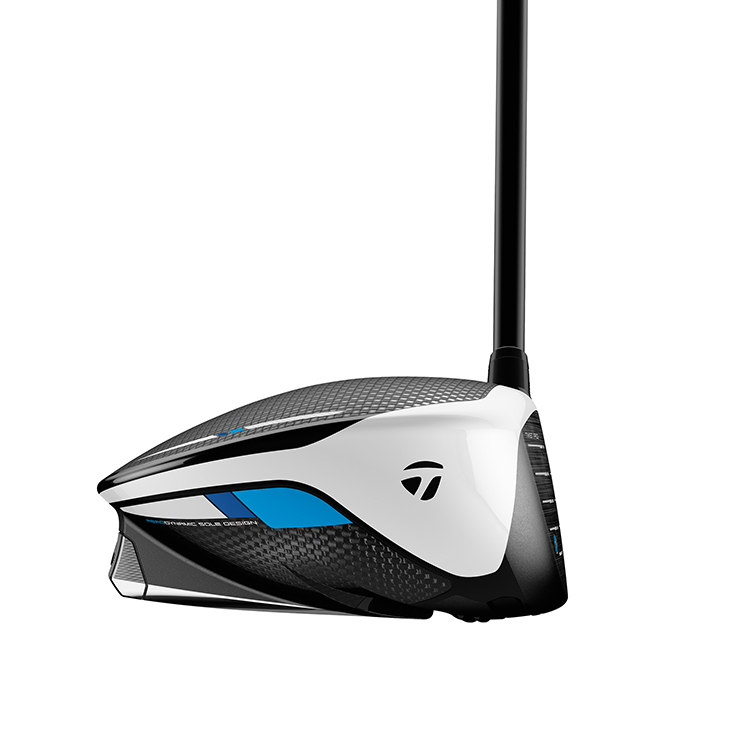 Lofts: 9° and 10.5° lofts
Shafts: Mitsubishi Diamana S Limited 60, Project X HZRDUS Smoke Green 70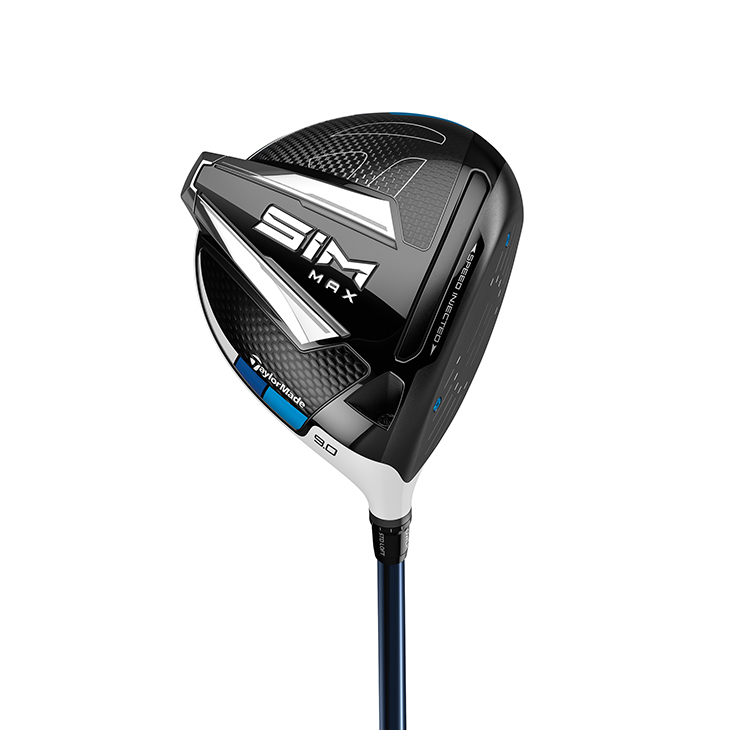 SIM Max
Designed for maximum forgiveness, the Inertia Generator positions additional weight at the extreme rear of the club to further increase MOI, providing more forgiveness and slightly higher launch conditions than the SIM driver.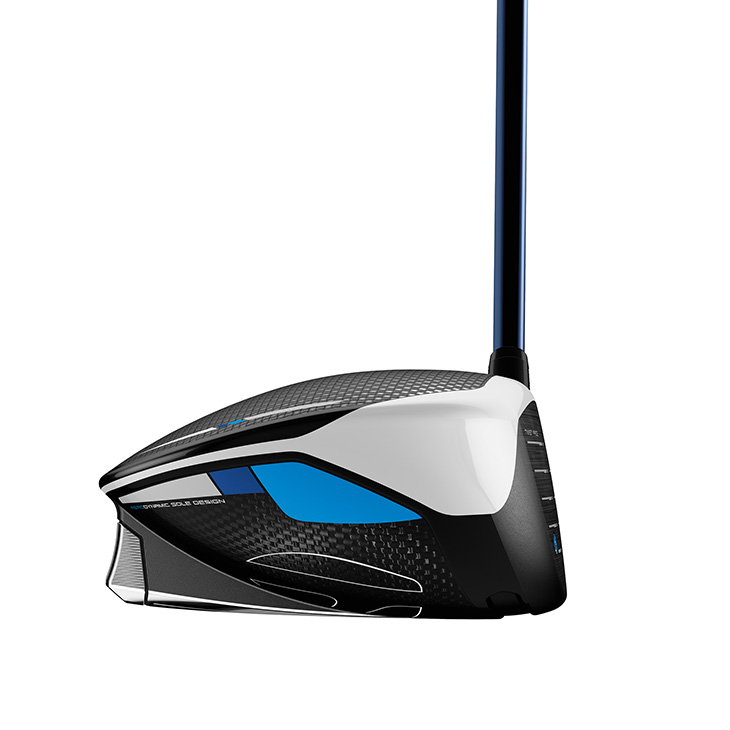 Lofts: 9°, 10.5° and 12° lofts
Shafts: Mitsubishi Tensei Blue TM50, Fujikura Ventus Blue 6 and Ventus Red 5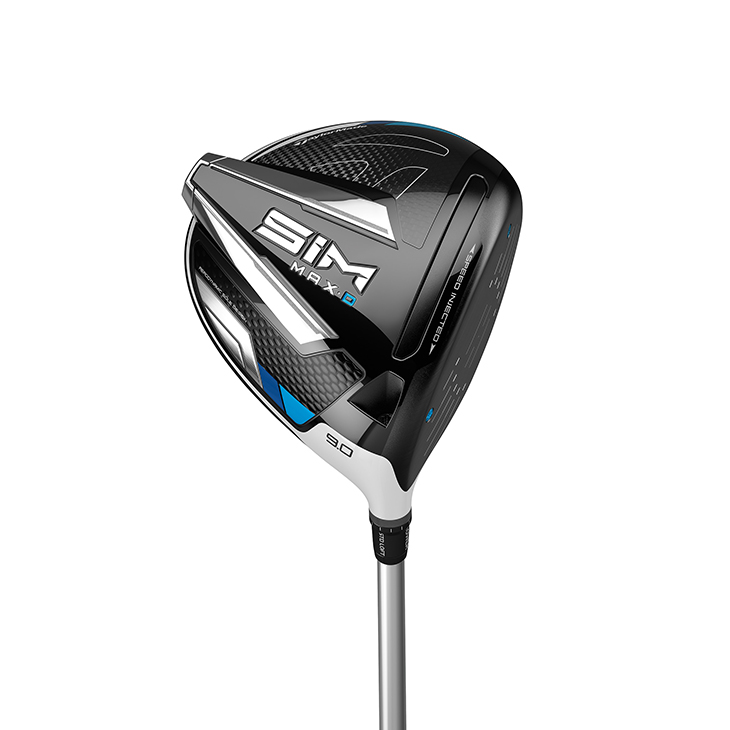 SIM MAX•D
The SIM Max•D helps golfers avoid the right side of the course via internal weighting and divergent topline masking, which makes the driver look more open at address  to help golfers close the face at impact. The draw-biased design promotes the highest launch and offers the largest, most forgiving face in the SIM line-up.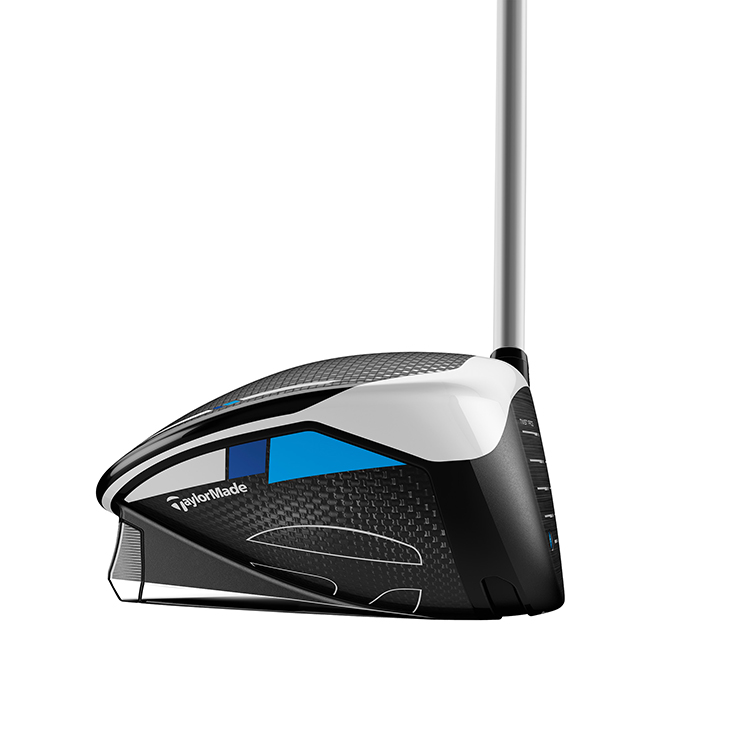 Lofts: 9°, 10.5° and 12° lofts
Shaft: Mitsubishi Tensei Blue TM50, UST Mamiya Helium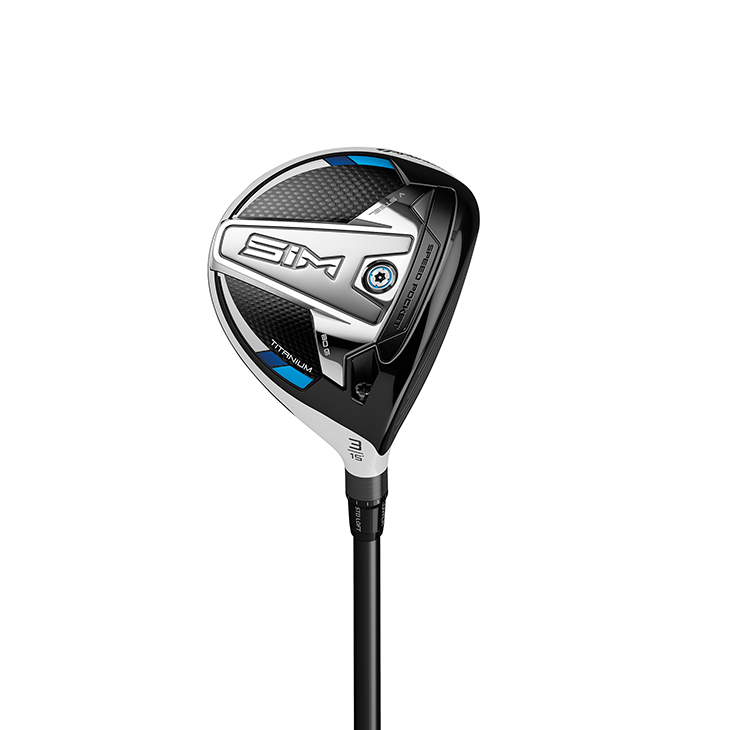 SIM and SIM Max Fairways
TaylorMade's iconic V Steel design returns with the SIM fairway metals. Advanced shaping combines with a V Steel™ sole to improve turf interaction and playability from various lies.
Through impact, a more rounded leading edge improves turf contact, while the V Steel sole raises the heel and toe sections of the sole, improving versatility and significantly reducing ground friction.
Visually, the chromium carbon crown and contrasting chalk white colour help frame the ball at address and improve alignment.
At 180cc, the SIM fairway combines a lightweight carbon construction with a Zatech titanium face and a heavy 80g steel sole weight, creating an extremely low CG for increased ball speed, higher launch and improved forgiveness on low-face hits. It's the first time TaylorMade has used this rare and ultra-strong material in the construction of a metalwood.
Lofts: 3/15° and 5/19° lofts
Shafts: Mitsubishi Tensei Silver TM50, Mitsubishi Diamana FW Limited 75
The 185cc SIM Max steel fairway woods also feature V Steel for versatility from all lies, and is designed for higher launch and peak trajectories, with extremely long distance and improved playability.
Lofts: 3/15° and 5/18°.
Shafts: Mitsubishi Tensei Blue TM50, Fujikura Ventus Blue stock shaft
Both fairway woods see the inclusion of the tried-and -tested Twist Face to counter gear effect, and Speedpocket for increased ball speed even on mishits low on the face.
"For many golfers V Steel will trigger memories of an iconic product we released more than a decade ago. We discovered a massive benefit to having a fairway metal with significantly less turf drag through impact. By pairing V Steel with our technologically advanced materials, we've created fairways that are extremely playable, forgiving and provide explosive distance."
– Tomo Bystedt, TaylorMade's Senior Director of Product Creation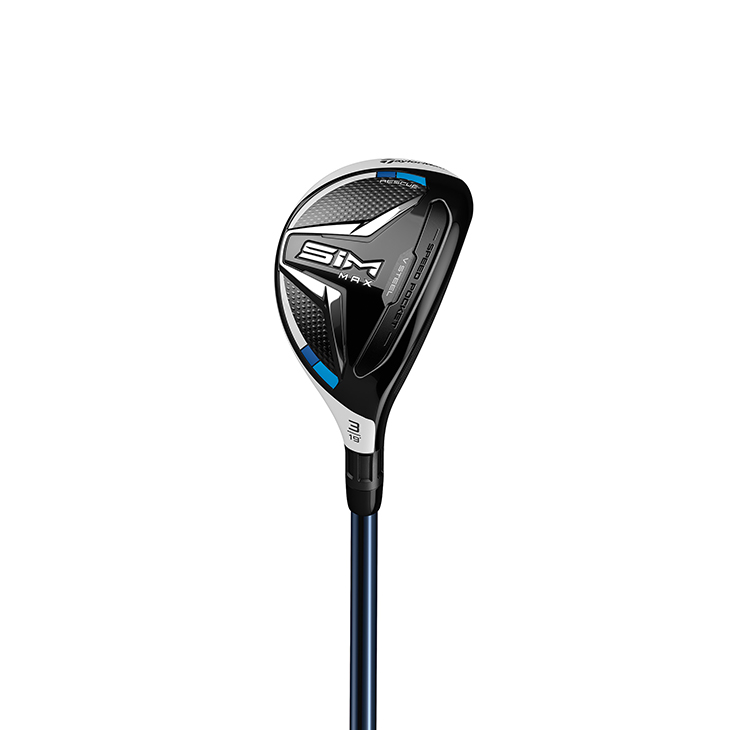 SIM Max Rescue
V Steel technology is incorporated into a hybrid for the first time; engineered for improved turf interaction and reduced friction when playing from various lies, the reshaped leading edge further improves playability and strike conditions.
Designers rounded the toe and adjusted the face angle for a more confidence-inspiring shape at address. The corrective technologies of Twist Face and Speed Pocket improves performance and forgiveness on mis-hits on the toe, heel and low on the face.
Lofts:  3/19°, 4/22° and 5/25°
Shafts: Mitsubishi Tensei Blue TM60, Fujikura Ventus Blue stock shaft