13 Mar 2022
Carbon Crowns And Refined V Steel Soles Boost Forgiveness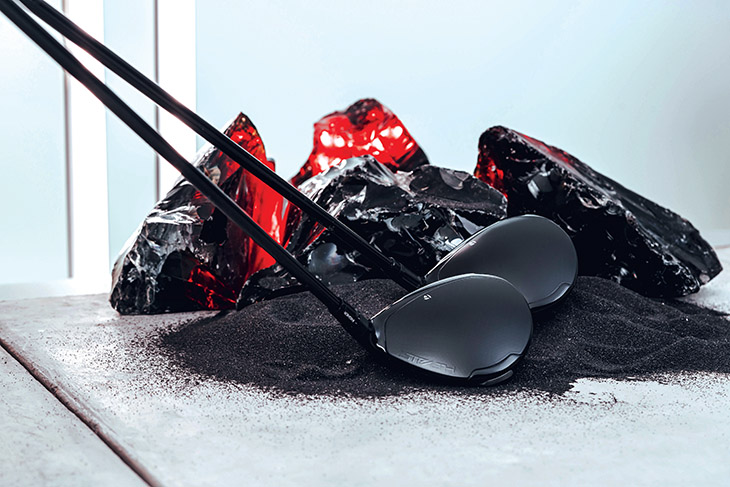 Stealth's big story is the red carbon face, and while conspicuously missing from the Stealth fairways and rescues, carbon design does continue down the Stealth product line. That shared DNA is linked by the use of advanced multi-material construction in pursuit of faster ball speeds, high MOI performance and precision playability.
"For most golfers, the fairway wood doesn't get used on every hole. But when those moments arise, it needs to deliver. No matter what the shot requires, whether it's forgiveness, distance or playability, you need to know your club can produce the desired results. That's why we designed the family of Stealth fairway woods with increased MOI for added forgiveness without sacrificing the high launch and low spin results that produce the marquee distance golfers have come to expect from TaylorMade fairways. The new advanced laser alignment system and refined profile, especially on the Stealth Plus model, help inspire shot-shaping confidence with optimal control at every level of the game."
— Tomo Bystedt, Senior Director Product Creation, Metalwoods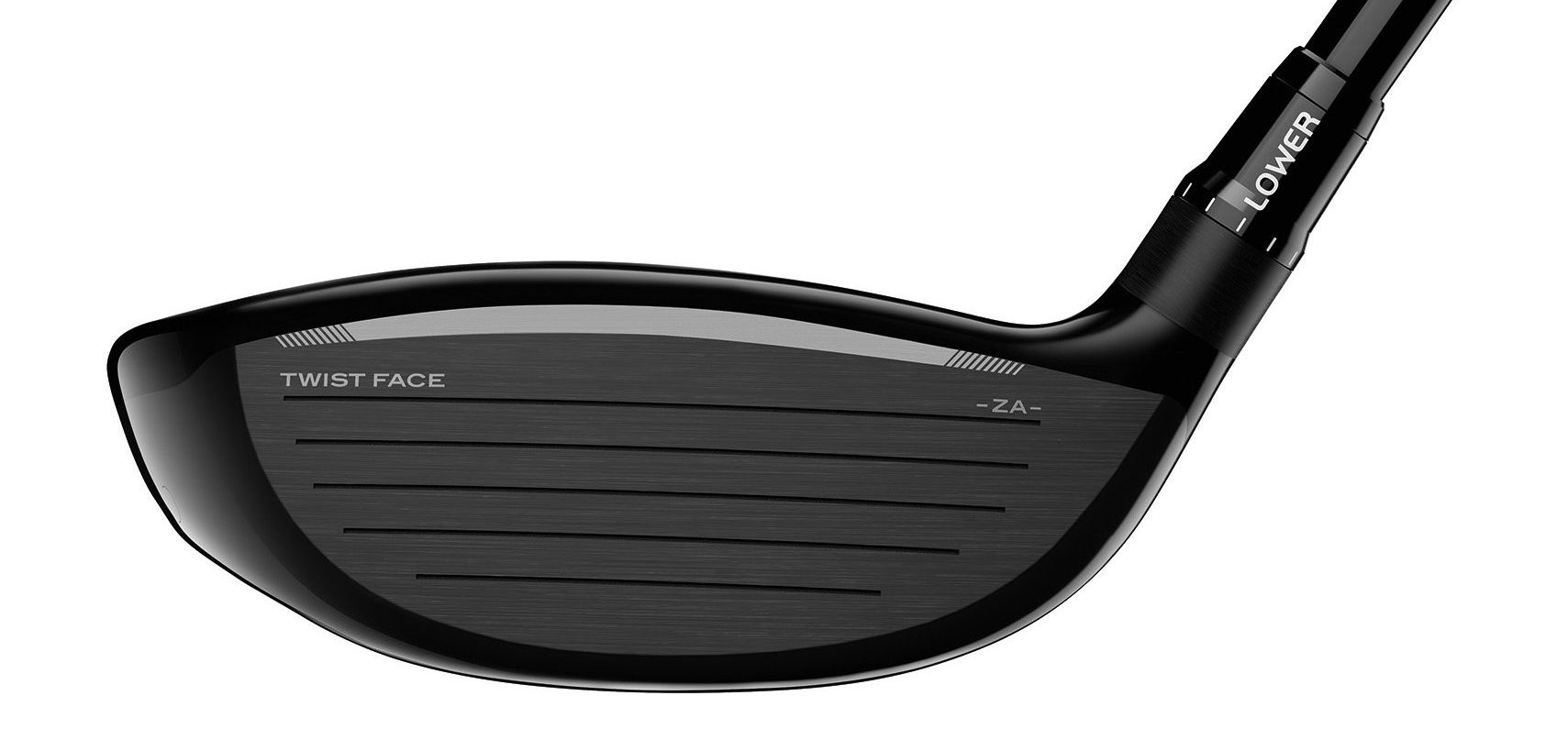 For both Stealth Plus and Stealth fairways, an advanced laser alignment aid across the top edge of the face now serves as a subtle, yet powerful alignment tool and keeps the crown uncluttered. The scientifically developed graphic delivers visual cues to influence alignment at address and how the club is ultimately delivered squarer at impact.
A TaylorMade mainstay, Thru-Slot Speed Pocket™ increases face flexibility and preserves ball speed and distance, especially on low-face strikes for both Stealth Plus and Stealth fairways. Twist Face, first introduced in the M3 and M4 drivers, are TaylorMade's unique take on bulge and roll designed to produce straighter shots on mishits.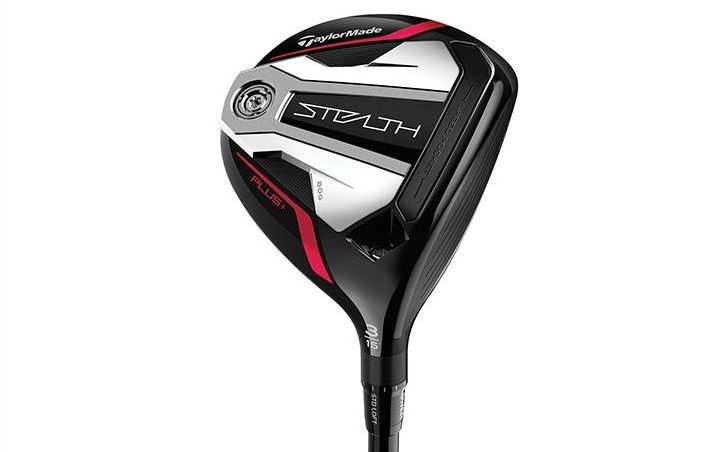 Stealth Plus Fairway
The refined 175cc profile of the loft adjustable Stealth Plus fairway delivers a blend of playability, shot-making and distance. With improved forgiveness, TaylorMade says that the Stealth Plus isn't only for the better player who works the ball.
At address, Stealth Plus is only 2% larger than SIM2 to maintain versatility, yet a 12% larger face area is presented to the ball by lowering the heel and toe sections for improved performance on off-centre hits.
The use of high strength Zatech titanium allows for the ultra-thin construction Twist Face to push the limits of face flexibility for fast ball speeds and straighter shots.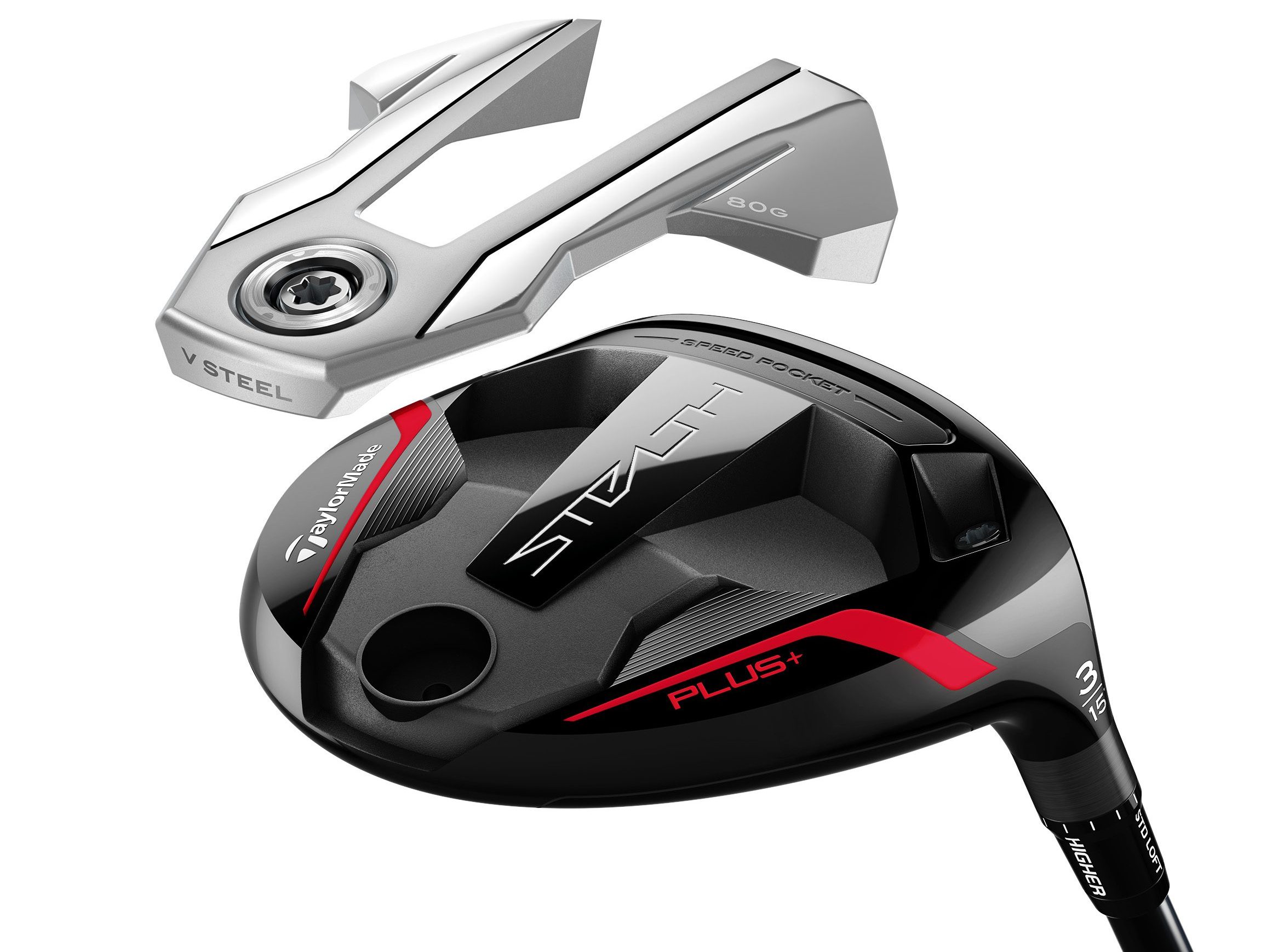 A new infinity edge carbon crown creates a 12% larger carbon surface area compared to the SIM2 Ti, resulting in a heavy 80g V Steel™ sole that pushes mass forward to keep spin low with increased MOI on heel and toe strikes, and also rearward to improve forgiveness and launch. A less pronounced V sole profile improves turf interaction and versatility.
The MOI on Stealth Plus is 12% higher than SIM2 Titanium, resulting in a club with the lowest CG ever in an adjustable TaylorMade fairway.
Lofts: 3/15° and 5/19° lofts
Shafts: Mitsubishi Tensei Silver TM50 (custom shaft options available)
Stealth Fairway
The non-adjustable Stealth fairway also benefits from the all-new 3D carbon crown, allowing engineers to shift more weight lower and deeper in the clubhead.
Larger in profile compared to Stealth Plus (190cc vs. 175cc) and with a refined V Steel sole, this fairway is the combination of distance and forgiveness.
The C300 steel Twist Face® delivers top of the line 3-wood speed and the V Steel Sole promotes versatility and reduced turf drag.
The women's Stealth fairways come in a bright silver PVD sole and a dark silver crown, and feature lighter heads and higher lofts to improve performance for slower clubheads speeds.
Men's Lofts: 3/15°, 3HL/16.5°, 5/18°, 7/21° and 9/24°
Men's Shafts: Mitsubishi Tensei Red TM50, (custom shaft options available)
Women's Lofts: 3HL/16.5°, 5/19°, 7/21°, 9/24°
Women's Shaft: Mitsubishi Tensei Red Ladies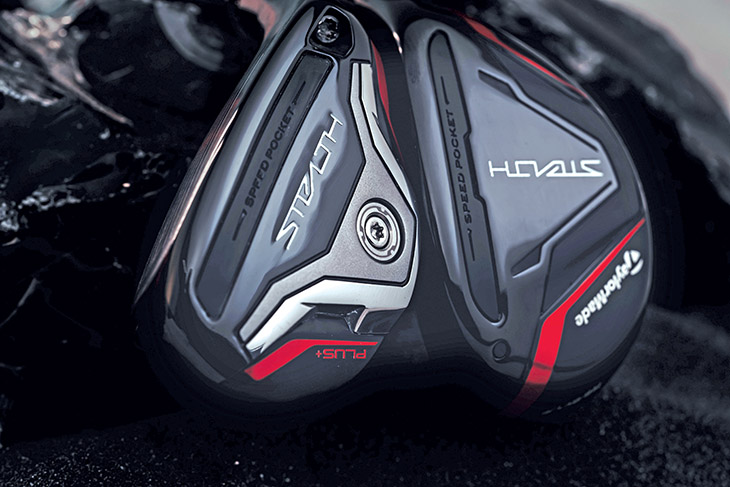 Stealth Plus And Stealth Rescues
Rescue clubs were originally designed for the golfers with neither the speed nor the swing to launch mid to long irons. Pros and better players shied away, saying hybrids were hook machines with too high a launch.
Hybrids with differentiated launch properties have since saved the day, and unprecedented Tour adoption over the last two seasons have sparked an evolution among TaylorMade hybrids. Feedback from the world's best players like Dustin Johnson and Rory McIlroy have fuelled the refinements made to both Stealth™ Plus Rescue and Stealth Rescue.
Common to both is a high-strength forged C300 steel face for explosive ball speeds. The proven Twist Face® designs an asymmetrical bulge and roll curvature into the face (more open on the high toe and more closed on the low heel) for straighter shots on mishits. The hyper-flexible Speed Pocket™ maximises ball speeds and forgiveness on low-face strikes.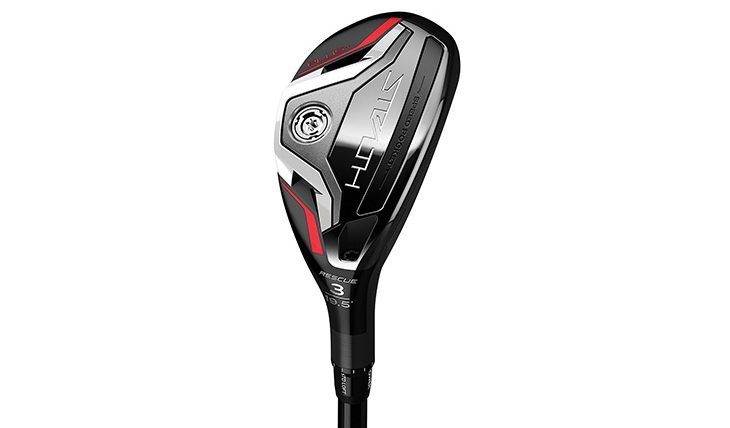 Stealth Plus Rescue
Stealth Plus is a shot maker's dream aimed at better players. The iron-like square-toe profile and compact footprint provides easy control over trajectory and shot shape, but with more forgiveness than long irons. An all-steel construction promotes a more penetrating iron-like feel and flight.
A redesigned V Steel™ sole positions weight low in the club to encourage optimal launch and enhance turf interaction. Stealth Plus also features an adjustable loft sleeve (+/- 1.5°) to finetune trajectory.
Lofts: 2/17°, 3/19.5° and 4/22
Shafts: Mitsubishi Tensei Silver TM70 shaft (custom shaft options available)
Stealth Rescue
TaylorMade has managed a wrapped 3D carbon crown on a hybrid for the first time, allowing for a saved 7 grams to be relocated in the head for increased forgiveness and more stability through impact. The V Steel sole positions weight low in the club to encourage high launch and enhanced turf interaction from any lie.
Stealth Rescue hybrids come with the same women's offering featuring a stand-alone bright silver PVD sole and a dark silver crown, as well as lighter heads and higher lofts for maximized performance.
Men's lofts: 3/19°, 4/22°, 5/25°, 6/28° and 7/31°
Men's shafts: Mitsubishi Tensei Red TM60 shaft (custom shaft options available)
Women's lofts: 4/23°, 5/26°, 6/28° and 7/31°
Women's shafts: Mitsubishi Tensei Red Ladies shaft