18 Feb 2021
A partnership spanning decades creates their first collaborative timepiece – TAG Heuer Carrera Porsche Chronograph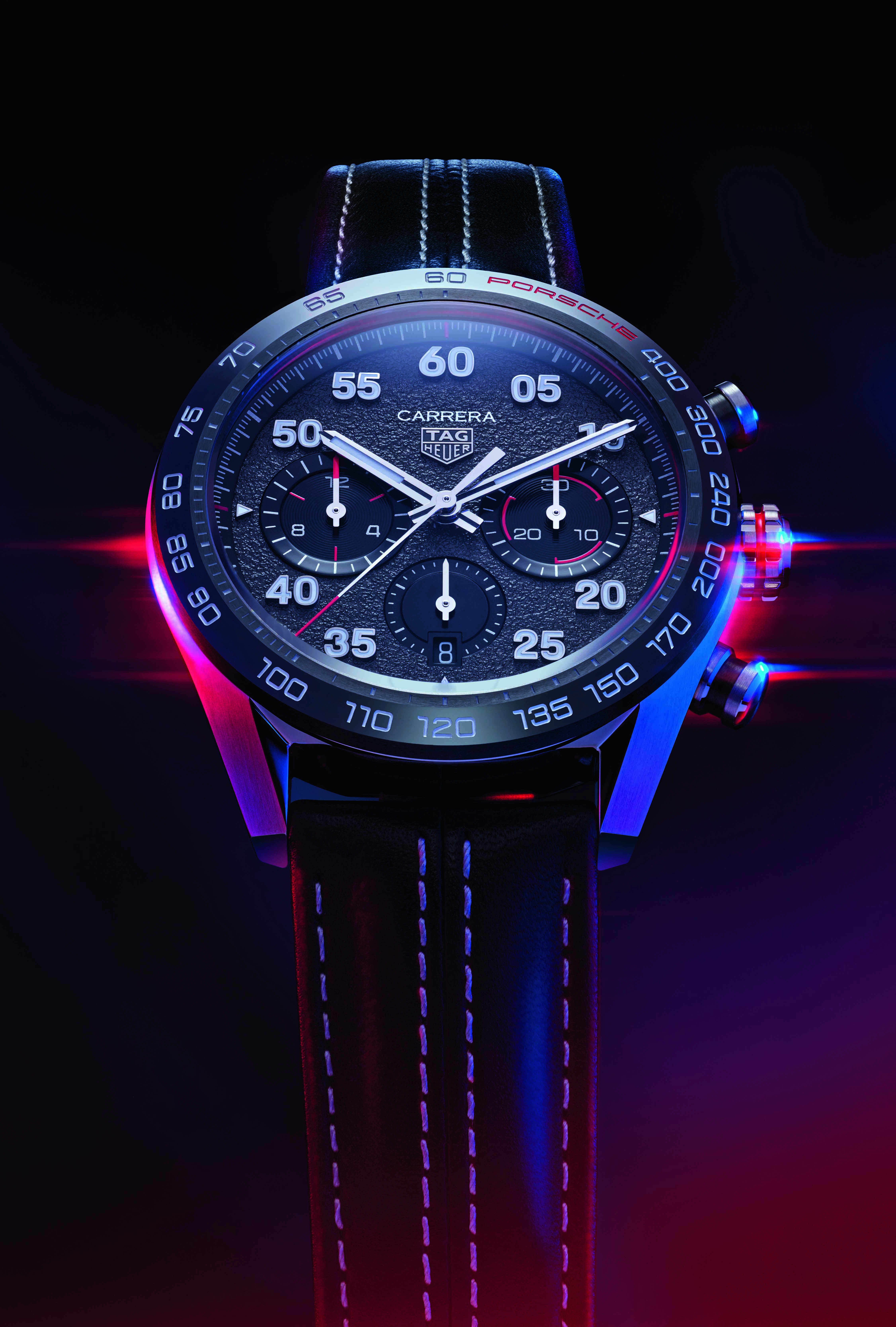 The makings of a watch and a sports car manufacture would usually be worlds apart, if it were down to scale. However when they're put together, it would seem like a sin to break them apart. Hence one would find the historic milestones of TAG Heuer and Porsche a little too similar – as if almost mirroring each other.
Detlev von Platen, Member of the Executive Board for Sales and Marketing at Porsche AG, says of the partnership, "The strong friendship of our brand with TAG Heuer exists since decades and I am more than happy that we are now taking the next steps in the frame of a strategic partnership.
We bring together what our customers love the most about both of us: authentic heritage, thrilling sports events, unique life experiences and the fulfilment of dreams. We both strive to create some unique, magic moments for our communities. We now look forward to doing it together."
Leading Men
The Heuer name has carried a multitude of accomplishments since the mid 1800s when founder Edouard Heuer made the first watch and patent in his name. No stranger to pioneering feats, Heuer was also among the recognised few for the world's first automatic chronograph.
In parallel to this, Ferdinand Porsche rolled out his first production of cars with battery-powered electric wheel hub motors, where at that time was considered something magical, given that the cars mostly ran on internal combustion.
Both men were highly lauded for their inventions, having received significant recognition for their brands at large-scale events in Paris; Heuer watches were reputable instruments in the city having been used to precisely time events at the 1924 Olympics, and Heuer himself also received an honour in 1889, while the first Lohner-Porsche Electromobile was presented in 1900.
Merging Powers If one had to name a foreshadowing of today's partnership, it would be when they each first associated themselves with the same word, "carrera". A Spanish word to mean "race", Carrera became Porsche's signature racecar, and Heuer adopted it for the eponymously-named chronograph, which was designed for racecar drivers in mind.
With a strong foundation that's rooted in motorsports, it is inevitable that the two also found themselves on the racetrack. The Monaco Grand Prix, the Oscars of race car driving, was the inspiration for the Heuer Monaco, which thereafter saw itself on the silver screen with Steve McQueen sporting both the watch and the Porsche 917 in Le Mans. It is of no surprise to mention that Porsche trumped the Monte Carlo Rally for three consecutive years, from 1968 to 1970.
The series of events in the mid-80s saw the acquisition and renaming of Heuer, as well as the domination of racing legends Niki Lauda and Alain Prost. The two powers together developed the TAG twin-turbo V6 engine, which was also fit in McLaren's new chassis design.
TAG Heuer x Porsche
"Both TAG Heuer and Porsche share an attitude," says TAG Heuer CEO Frédéric Arnault. "Like Porsche, we are disruptors at heart, always in pursuit of high performance. With this alliance, TAG Heuer and Porsche finally come together officially after decades of close encounters and will create unmatched experiences and products for customers and fans that are passionate about both our brands and what we stand for."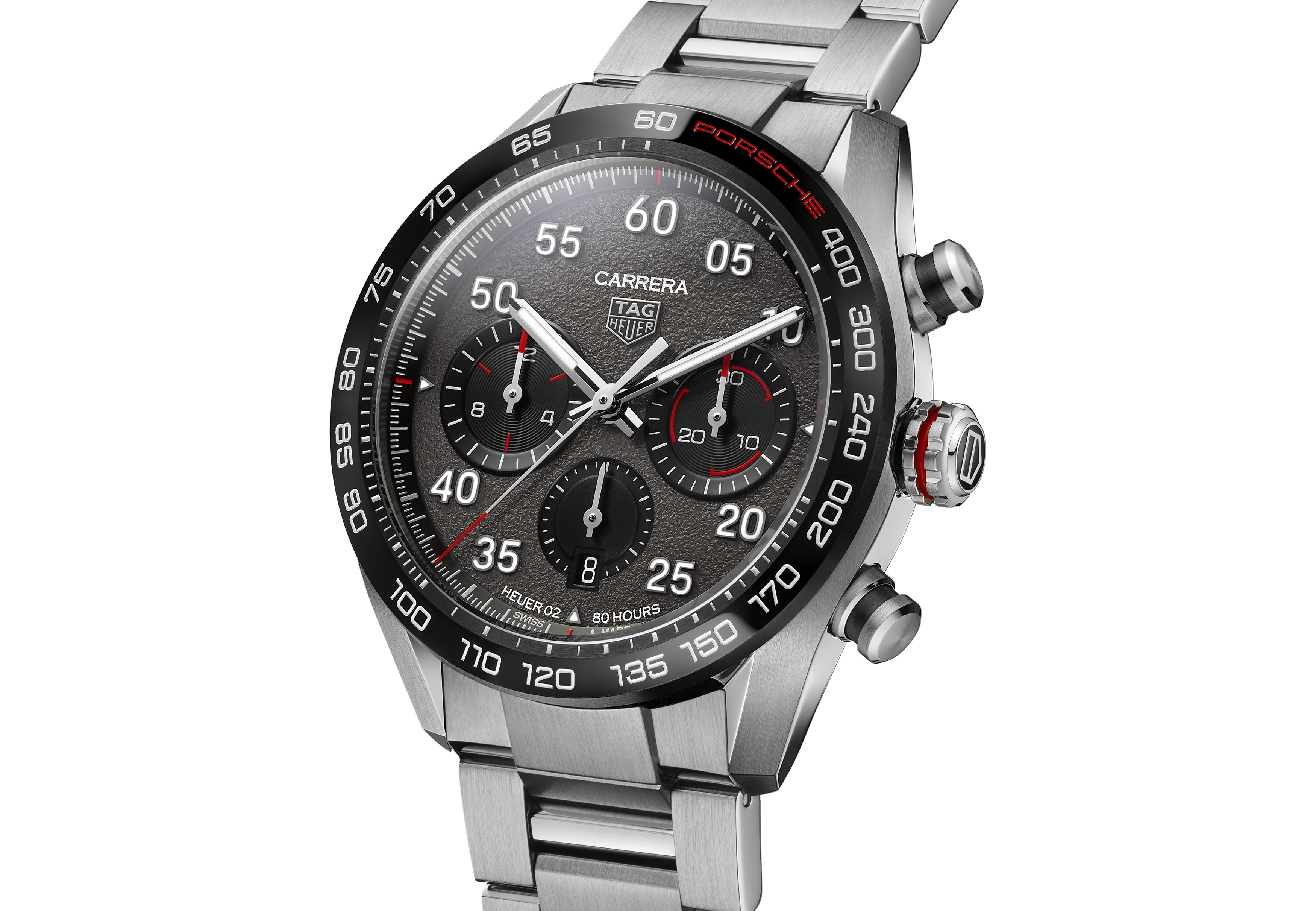 Hence TAG Heuer Carrera Porsche Chronograph is more than just a tribute. The Special Edition model is designed with the Carrera Sport Chronograph in mind, sporting a distinctive tachymeter scale engraved on the bezel. The engraving includes "Porsche" in red script, where hints of the accent are applied on the counters, hands, minute track and crown.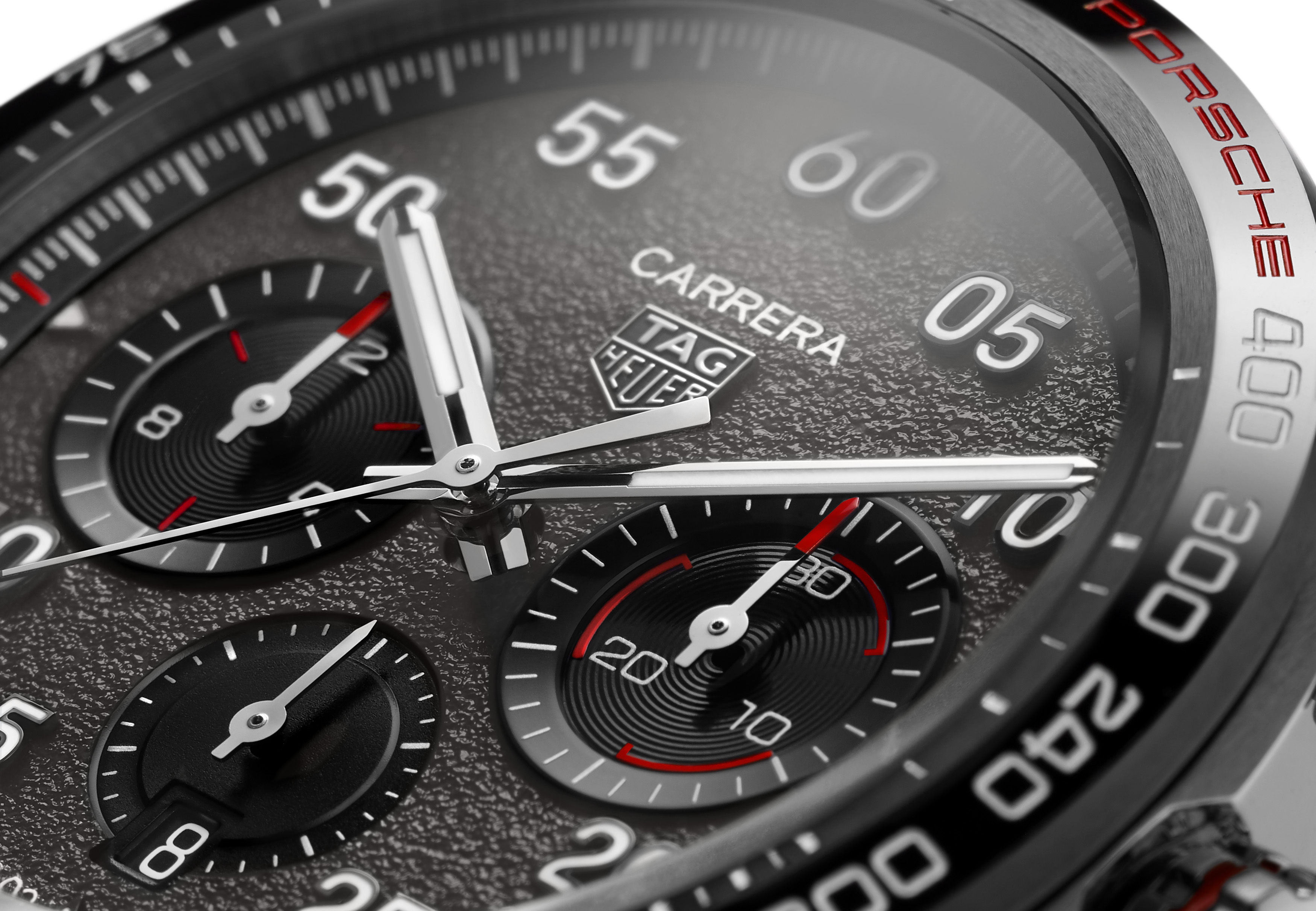 The grey asphalt dial evokes a gritty race track, which lends contrast to the black counters and white Arabic numerals that are stylised in the same manner found in Porsche sportscar dashboards. Through the sapphire crystal caseback, one will find the automatic-winding Calibre Heuer 02, with a grey oscillating weight mimicking a steering wheel.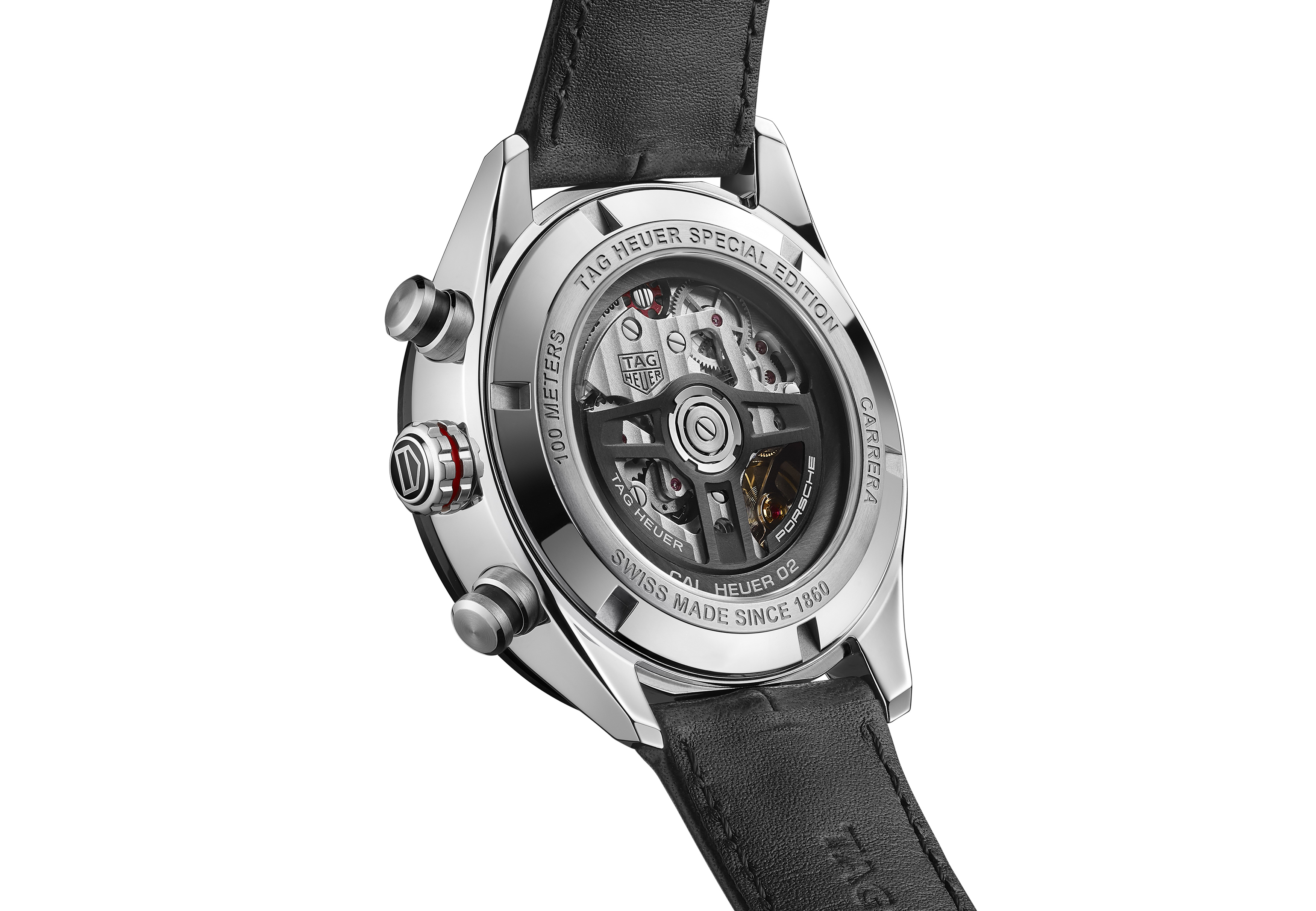 This collaborative timepiece is just the first sign of more things to come. In the year ahead, with a shared passion for sports, class and thrilling competition, the two manufactures continue to support each other in events such as the FIA World Endurance Championship (WEC), Porsche Carrera Cup, and Porsche TAG Heuer Esports Supercup, among others.
Browse the TAG Heuer Carrera Porsche Chronograph Special Edition on the website at tagheuer.com.