12 Mar 2021
The special edition smartwatch sees new golf-tailored updates including better map detailing.
Considering how the early days of golf watches weren't that far behind, TAG Heuer has already launched new updates to the Connected Golf Edition. When it debuted in June last year, it was in itself an exceptional smart accessory that's equipped with all sorts of features that's perfectly tailored for the sport.
The smartwatch logs every shot through a sequence of pushers (top pusher button for the swing, the distance, and the club you used) and also provides various functions to dynamically interact with the current map such as automatically calculating distances by shifting the focal point via the crown or by dragging across the screen.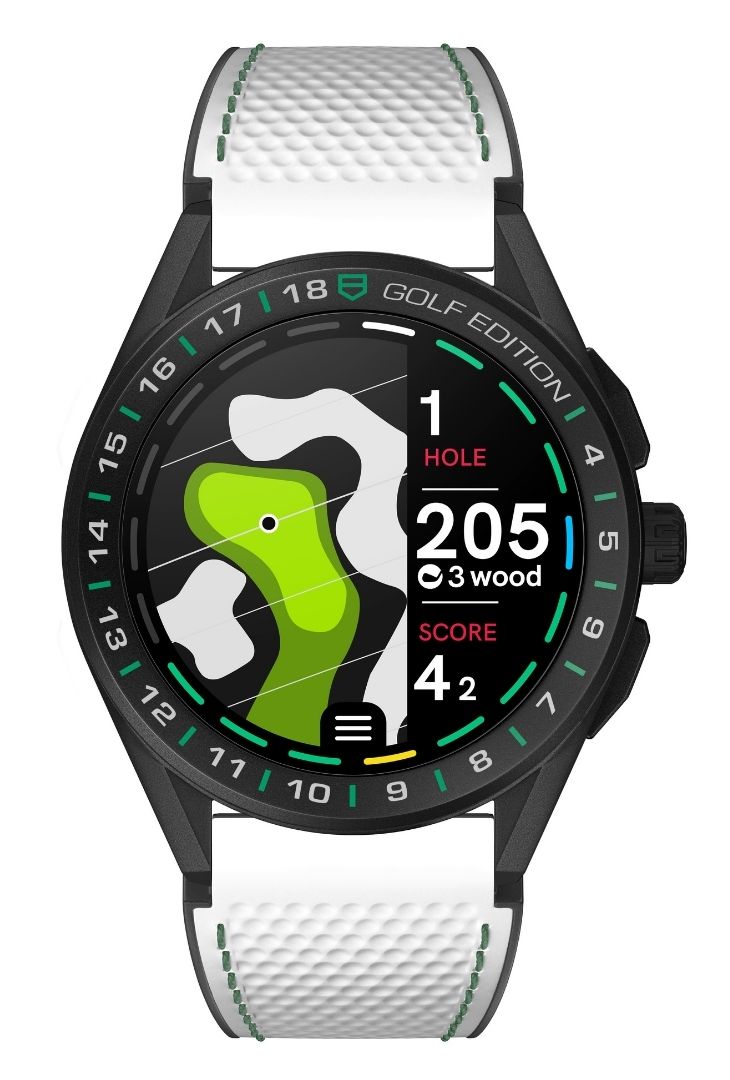 In this updated release, the mapping tools have been refined where both the 2D and 3D renditions come with upgraded graphics. On iOS devices, users will notice more detailed 3D renderings that employed the use of SceneKit, an Apple-developed 3D graphics framework, as well as simulated shot trajectories for an improved visualisation. This is activated by the top pusher that's then displayed on the phone for post-round analysis.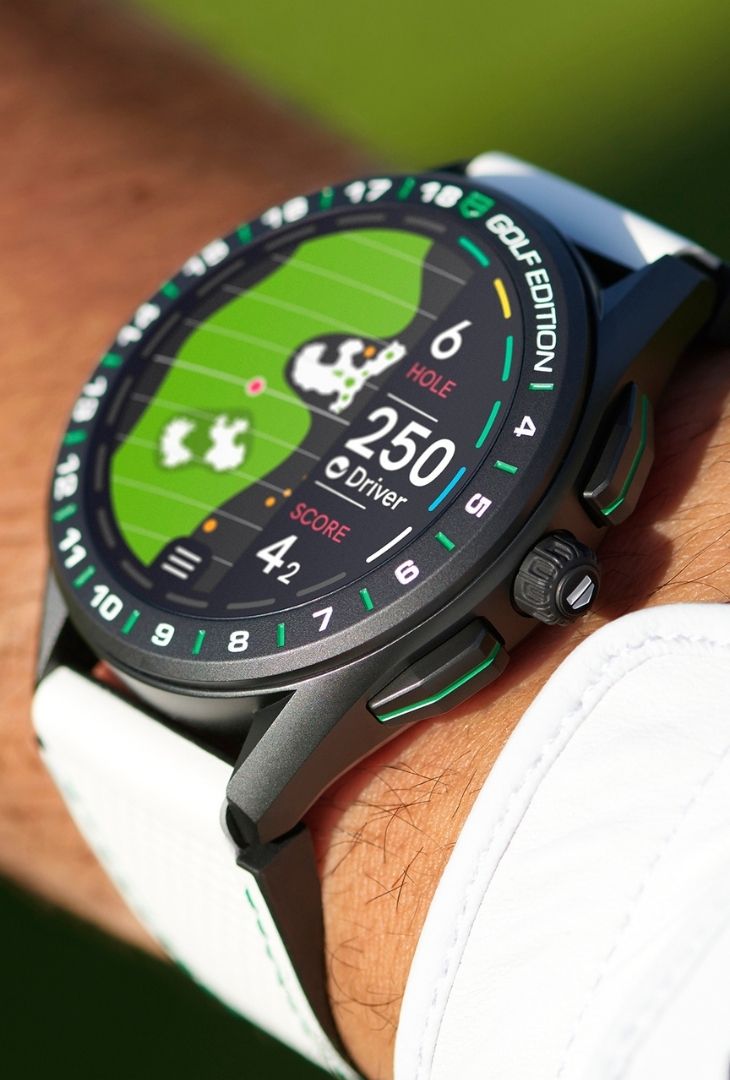 Since its introduction, the digital score-keeping feature has done away with good old pencil-to-paper scorecards. The new edition however takes it up a notch by visualising each score in various competition formats such as stroke play, stableford, or match play.
The app also now provides golfing advice in terms of club recommendation. Upon calculating the distance from the mapped target, the app will suggest the ideal club to use in order to score that perfect hole. This feature can be disabled to keep competitive games in fair play.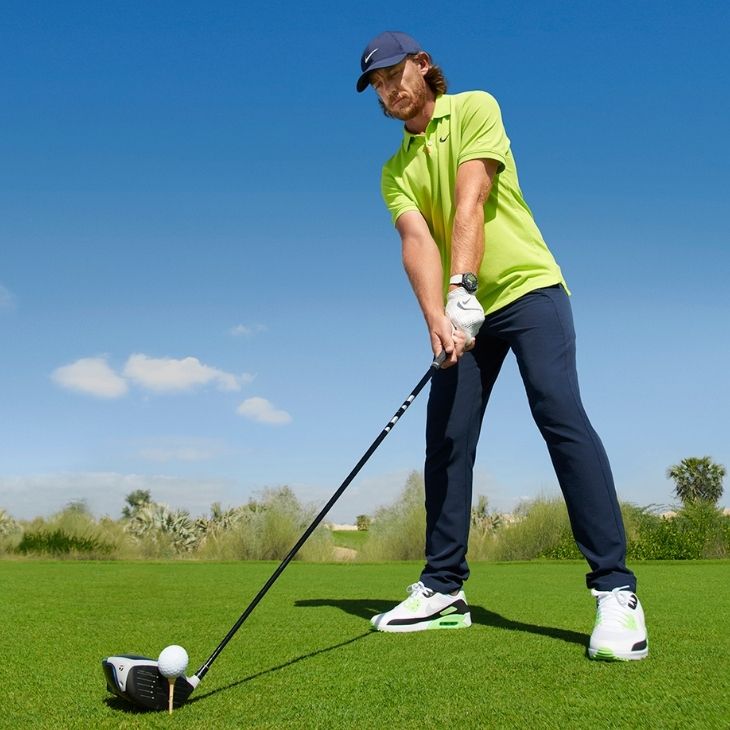 This latest update also comes with a new face. Professional golfer Tommy Fleetwood has been appointed as the new brand ambassador who shares his sentiments for having a new company on the fairway. "The features are really well thought out, making the game more precise and I can't think of a golfer whose game wouldn't benefit from it," says Fleetwood. "I really enjoy the distance shot feature as I see how my drive is performing on the golf course taking into account the real conditions I am playing in. The timing of this has worked perfectly for me as I've been testing my new clubs."
Explore the TAG Heuer Connected Golf Edition here.