02 Mar 2022
Reformulated For More Short Game Spin And Longer Distance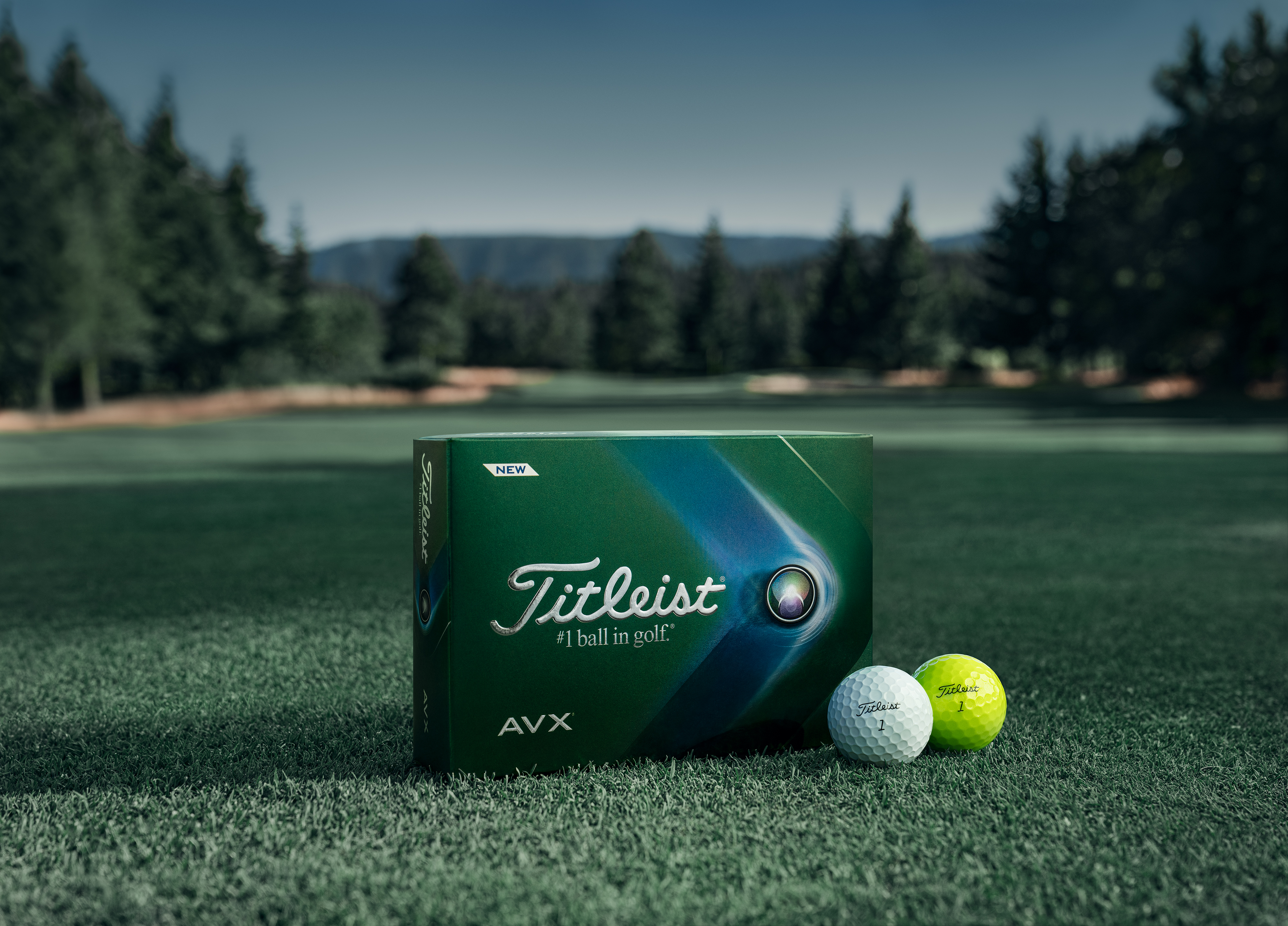 When Titleist's original AVX debuted in 2018, it served as an alternative to its flagship Pro V1 and Pro V1x premium performance balls. With flight, spin, and feel being the three key performance attributes Titleist evaluates during golf ball selection, AVX offered the lowest flight, lowest spin and softest feel of the three premium offerings.
Golfers who the AVX were designed for loved its performance, they just wanted more stopping power around the greens. And the third generation of the AVX now introduces more short game spin and control along with more distance.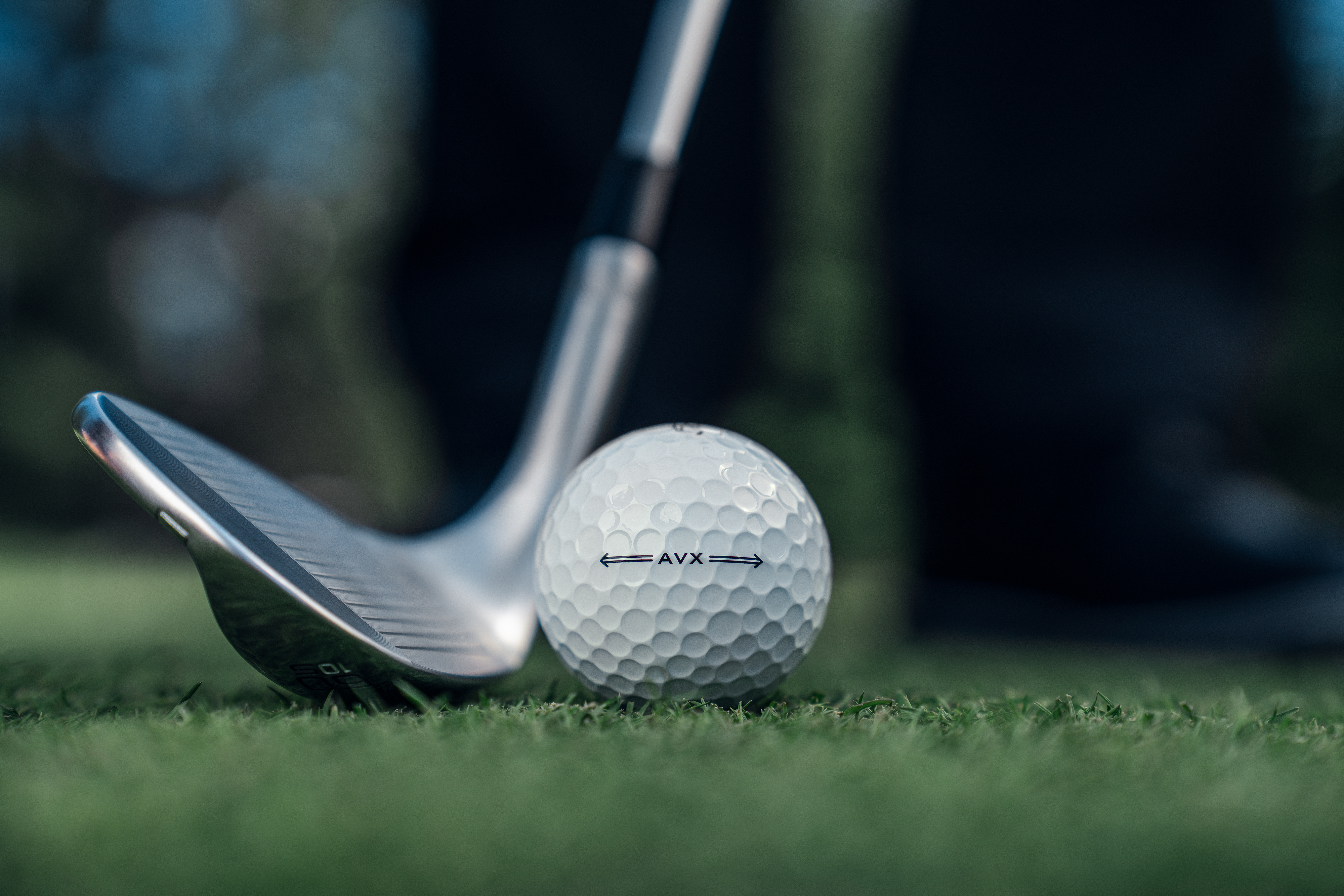 "With new AVX, we focused on what AVX golfers are asking for: improving upon the already incredible distance and feel that golfers love, while enhancing greenside spin. We achieved this by softening the urethane cover to achieve greater short game performance, while adding a new core formulation for speed, and new aerodynamics for flight stability and more distance."
– Frederick Waddell, Director of Golf Ball Product Management, Titleist
Since all components of a golf ball are connected when it comes to performance, when Titleist set out to increase distance and enhance greenside spin, they looked at every layer of the golf ball for improvements.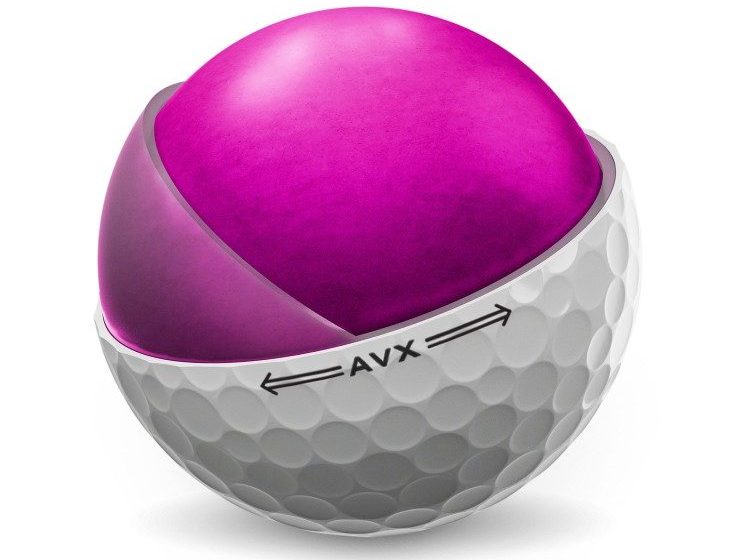 How The 2022 AVX Is Different
Reformulated core
The new core generates high speed and low long game spin for more distance with an exceptionally soft feel. Soft in the centre, the core grows increasingly stiffer towards the outer portions and works in conjunction with the mantle or high flex casing layer to promote high ball speed and low spin with the longer clubs.
Softer Cover
The cast urethane cover is now even softer in a specific formulation developed by Titleist R&D for more greenside spin and control. And because the cover is softer, this increases the soft (urethane cover) over hard (high flex casing) differential to generate more spin off the shorter clubs.
348 Tetrahedral Catenary Dimple Pattern
With 7 dimples sizes, this pattern is optimised for maximum distance and to deliver a piercing, low trajectory as well as consistent ball flight on all shots. It took nine years and hundreds of different configurations before arriving at the current iteration.
The 2022 edition of the AVX is available in both white and high optic yellow.
Compared to the flagship Pro V1, the new AVX flies lower, spins less and feels softer for most golfers. AVX has similar spin off the driver and long irons and lower spin on short irons and wedges.
To determine which ball is best for you, Titleist offers four different options to get fit – through an online golf ball selection tool, virtual consultations, golf ball fitting and education events. To learn more and find your best option, visit https://www.titleist.com.sg/golf-ball-fitting-tool