01 Sep 2023
PRECISION PIN SEEKERS WITH OUTSTANDING LOOKS AND FEEL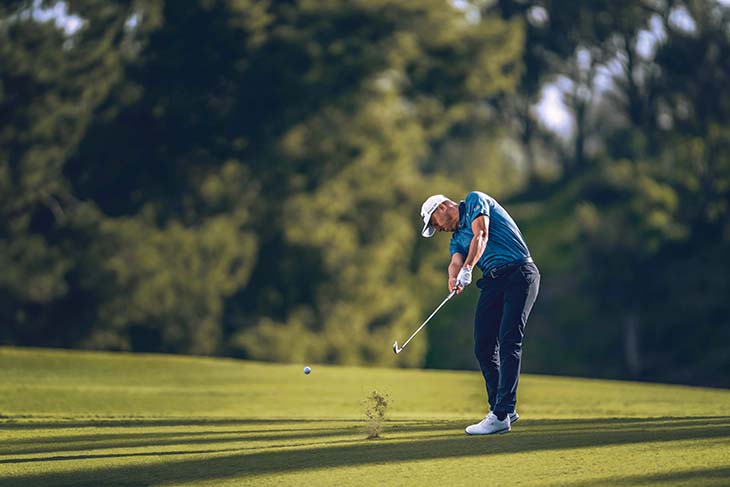 "New T-Series irons raise the bar in terms of total performance. Players are always looking for iron performance to be more consistent. We want players to hit their distance as often as possible, we want players to hit their preferred flight as often as possible, and we want as tight a dispersion pattern as possible. Each new T-Series iron – from T100 all the way to T350 – feels outstanding, and all of them perform better across the board."
– MARNI INES, DIRECTOR, TITLEIST IRONS DEVELOPMENT, GOLF CLUB R&D.
Titleist have released the latest T-Series of irons, the T100, T150, T200 and T350, all of which are tour-proven and deliver unrivalled feel with effortless turf interaction.
If you haven't noticed, there's a uniformity that unites all four irons models aesthetically, because it's more than likely that the golfer will be mixing and matching different iron models to make up the perfect set.
It's what Titleist calls blended set optimisation. Some 80% of Titleist's PGA TOUR staffers play blended sets of at least two iron models, which demonstrates the importance of custom fitting to achieve optimal distance gapping between clubs and sufficient green-stopping ability throughout the bag.
All four new T-Series models come in tour-inspired shapes, each designed to maximise the three dimensions of iron performance:
DISTANCE CONTROL: To maximise carry distances while maintaining a consistent 5 mph gap in ball speed between clubs.
DISPERSION CONTROL: Accounting for left to right variance, golfers are fitted to hit closer to targets and be in prime scoring position more often.
DESCENT ANGLE: Great stopping power equates to more scoring opportunities. From the shortest to longest iron, the ball should be coming down steep enough to stop quickly.
Titleist's advanced 3D fitting philosophy goes beyond the old thinking of buying off-the-rack sets, which doesn't work anymore. See an authorised Titleist fitter to help determine the best combination of T-Series models to unlock your ability to hit the golf ball consistently closer to the pin. Find out more at www.titleist.com.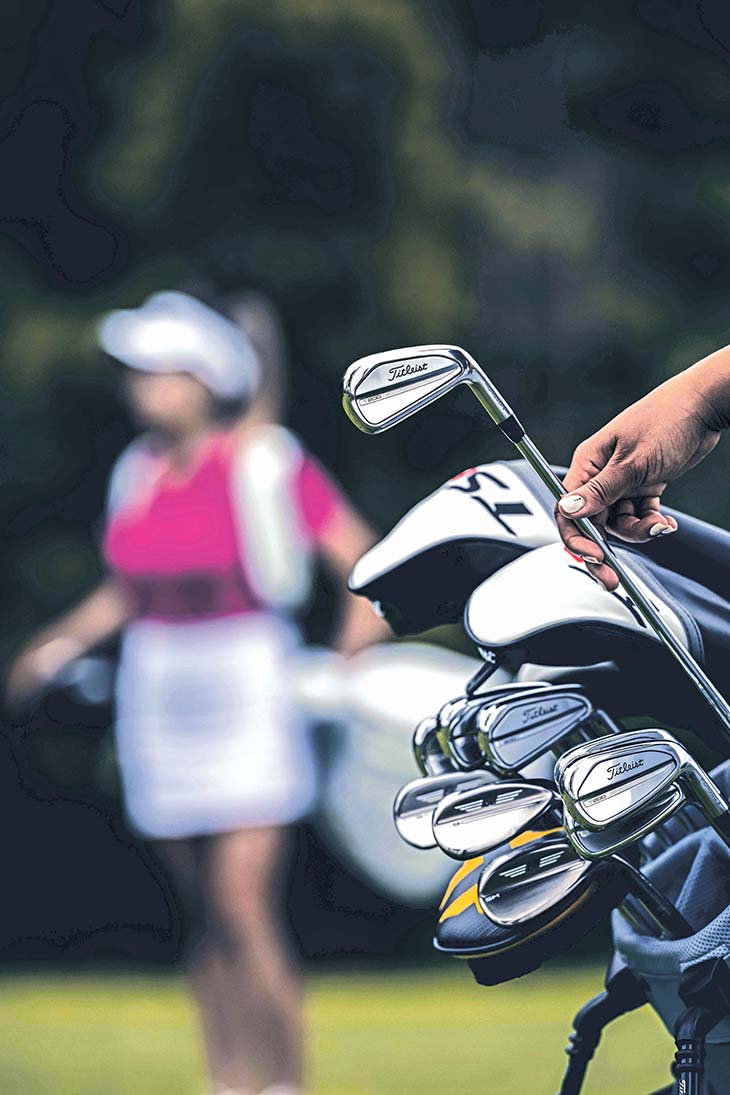 "To have a model look like a player's iron but perform like a game improvement iron was a massive step forward, and that was reflected in the tour adoption of T200. But we knew in this generation if we could improve feel, while also pushing performance gains, we could take T200 to the next level, and that's exactly what Marni and his team accomplished."
– JOSH TALGE, VP, TITLEIST GOLF CLUB MARKETING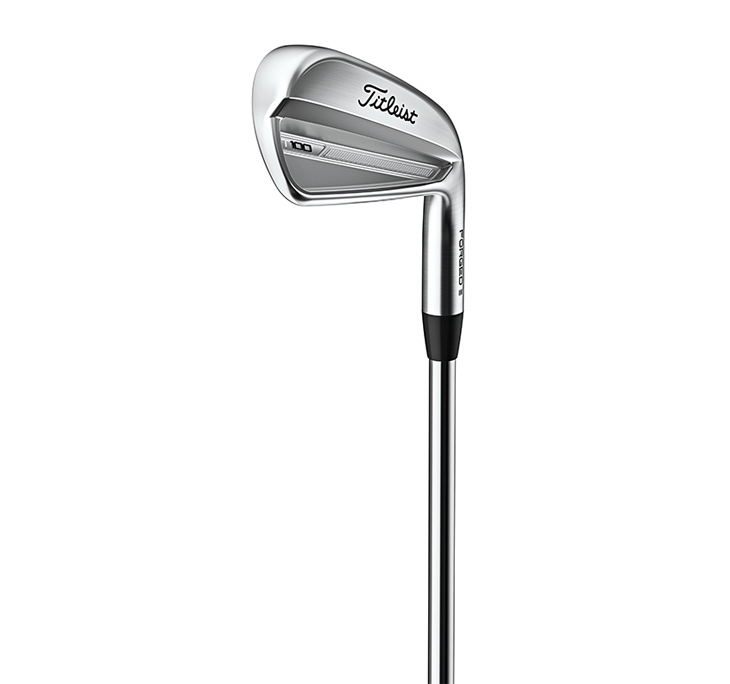 T100
THE MODERN TOUR IRON
For the better player seeking precision control and unrivalled feel from the TOUR's most played model. The T100's forged dual-cavity construction with an enhanced back bar delivers
a more solid feel at impact, and a new CNC face milling results in more consistent contact and control. As with the entire T-Series family of irons, dense D18 tungsten and a 2000° aerospace brazing process allows for an ultra-precise CG placement to dial in flight performance and distance control. Working with Vokey Design grind experts has led to smoothing and softening the trail edge of the T100's variable bounce sole for effortless turf interaction.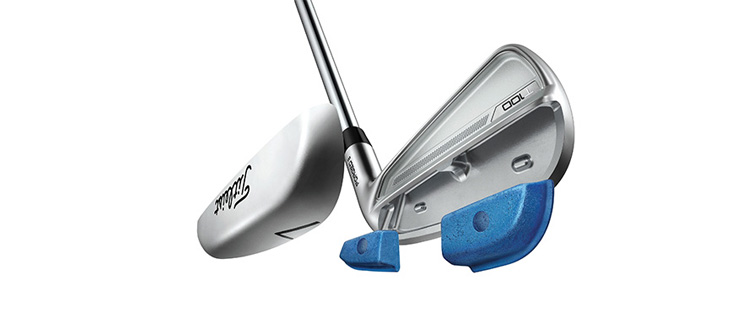 Featured shaft: True Temper AMT Tour White (steel), MCA Tensei White AM2 (graphite)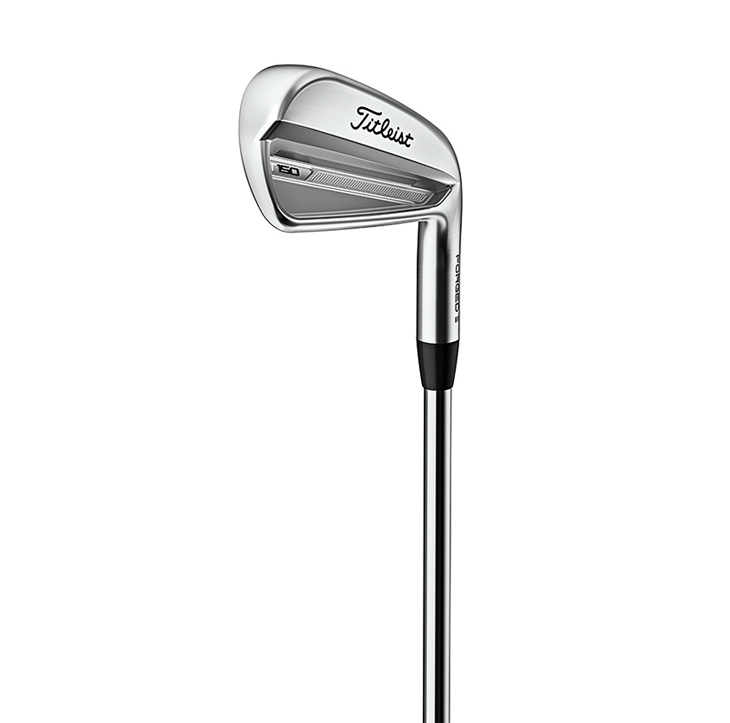 T150
THE FASTER TOUR IRON
For the player who wants the exact precision and feel of T100 with increased speed, distance and forgiveness. Fully forged and built with 2° stronger lofts, the T150 features a slightly larger profile for a more confidence-inspiring shape. Forgiveness and feel have improved via a refined muscle channel situated closer to the face and the variable bounce sole brings a tour-level feel through the turf. T150 maintains the same blade length and offset measurements as T100 for a player-preferred look.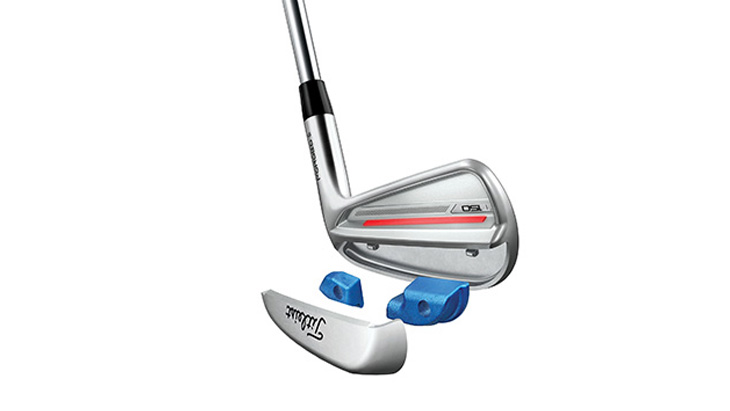 Featured shaft: Project X LZ (steel), MCA Tensei White AM2 (graphite)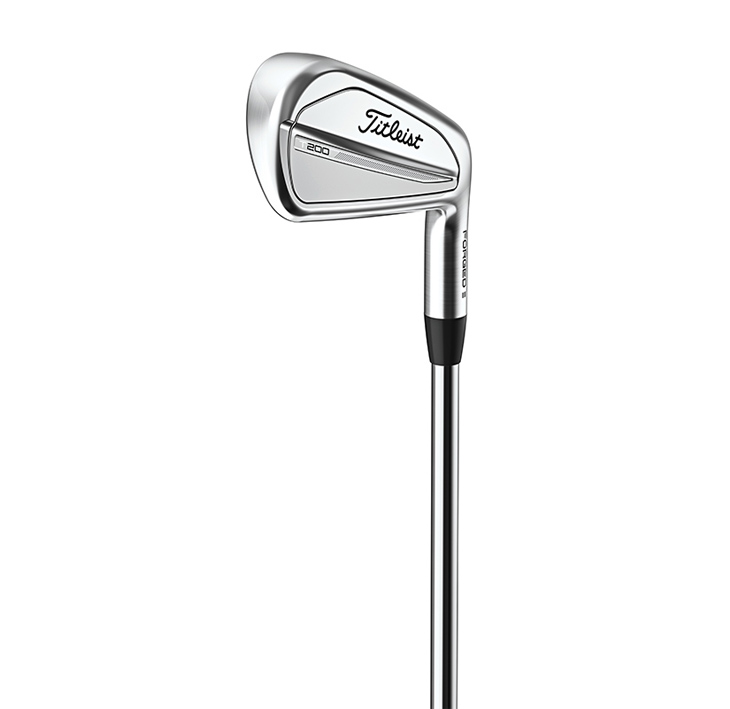 T200
THE PLAYERS DISTANCE IRON
For the player who wants added distance and forgiveness without compromising on looks, feel, trajectory or stopping power, T200 represents the ultimate player's distance iron with an unmistakable leap forward in feel. A re-engineered chassis creates a stiffer structure and allows the refined Max Impact Technology to fit tighter against the new dual-taper forged face, delivering tour-level feel and speed. Blade length, offset and the variable bounce sole are identical to T100 and T150 for seamless transitions throughout blended sets.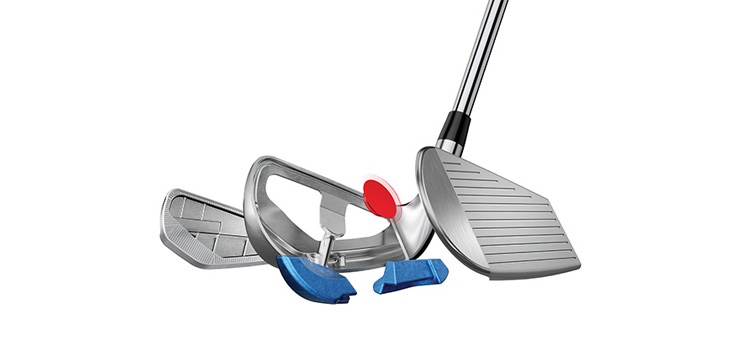 Featured shaft: True Temper AMT Black (steel), MCA Tensei Blue AM2 (graphite)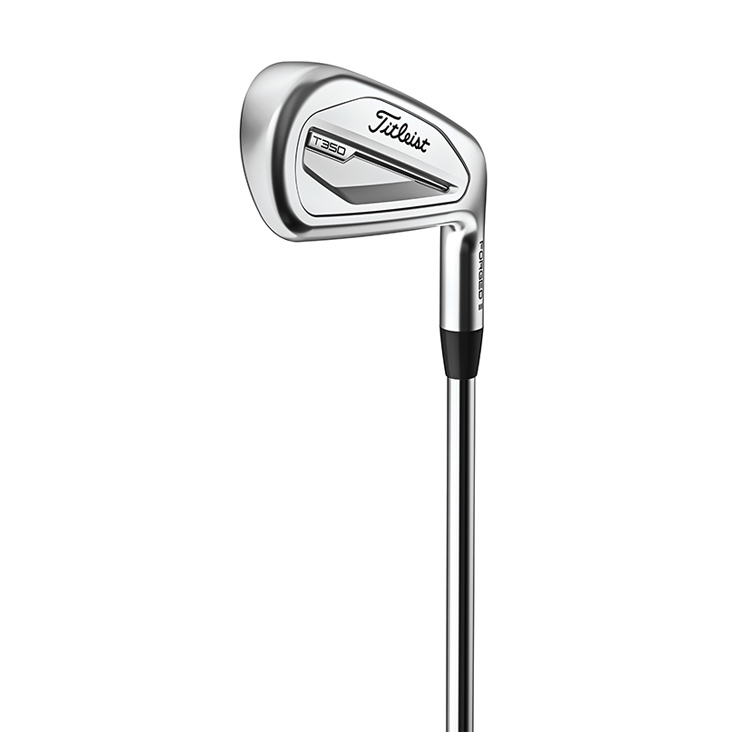 T350
THE ULTIMATE GAME IMPROVEMENT IRON
For the player who wants high launch, exceptional distance and forgiveness in a larger confidence-inspiring profile. An all-new hollow-body construction inspired by the T200 chassis maximises speed and forgiveness through refined Max Impact Technology, a new dual-taper forged face and dual tungsten weighting. T350's face design promotes long and consistent carry distances even when hit outside of the sweetspot, resulting in predictable and playable distance.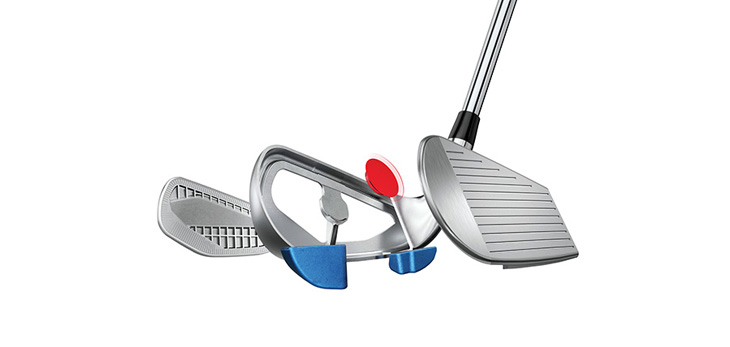 Featured shaft: True Temper AMT Red (steel), MCA Tensei Red AM2 (graphite)