15 Jun 2022
A Softer Feel And High Performance Designed For Your Game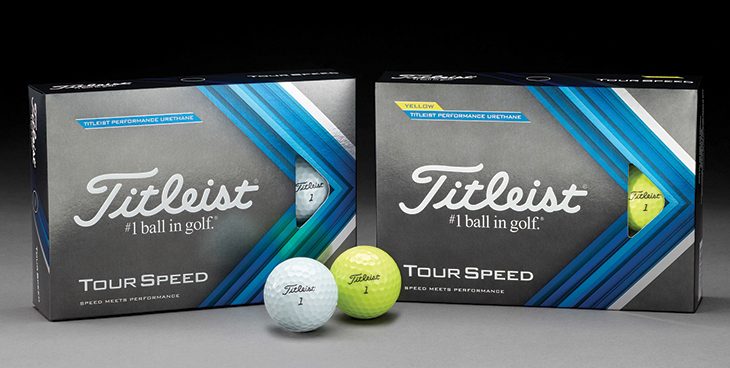 Titleist's Tour Speed and Tour Soft are specifically designed for the club golfer. While still premium-quality balls, both sit a notch below the Pro V1 and Pro V1x, coming close to, but not quite matching the performance of Titleist's flagship tour-proven golf balls, and are ideal for the golfer seeking a more wallet-friendly high-performance ball.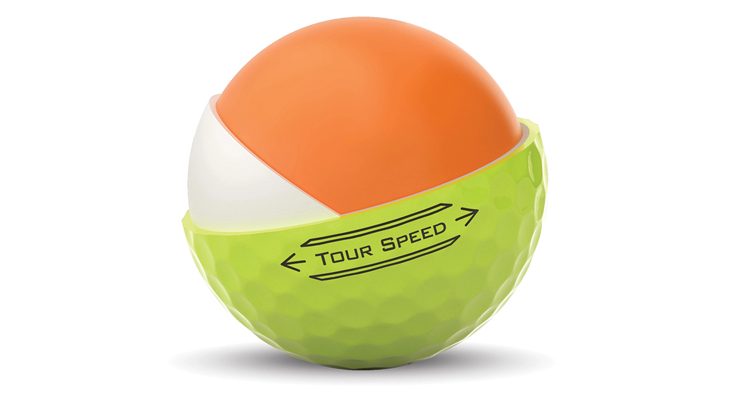 Tour Speed
Introduced two years ago, Tour Speed was the first Titleist high-performance, multilayer golf ball with a Titleist Performance Urethane (TPU) cover that delivered a penetrating mid-flight trajectory and long distance. For the second generation, Tour Speed continues to deliver the fast speed, penetrating flight, and short game control golfers expect, but with a reformulated core and casing layer.
"The key to the development process was successfully reformulating the core and high-flex casing layer to perform in conjunction with the proprietary Titleist Performance Urethane (TPU) cover to our stringent quality tolerances, so the golf ball performs consistently on every shot."
– Frederick Waddell, Director of Product Management.
The 1.550-inch core creates fast speed on full swing shots for maximum distance, while the new casing layer helps to maintain low long-game spin.
The Titleist Performance Urethane (TPU) cover remains the same with a 346 quadrilateral dipyramid dimple design, a combination engineered to generate a penetrating, consistent flight, and optimised greenside spin for short game control. TPU is also a more cost-efficient way to bring a tour-like performing, yet more durable ball to the club golfer.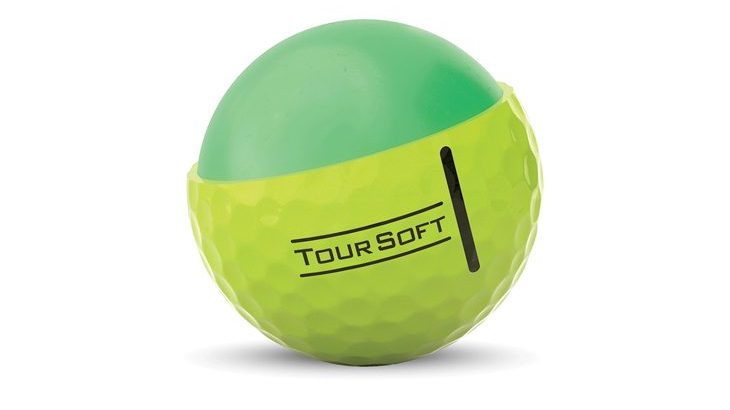 Tour Soft
The third generation Tour Soft, as the name implies, focuses primarily on the responsive soft feel golfers want with a new aerodynamic design for longer distance.
At 1.600 inches, the Tour Soft has one of the largest core sizes in the Titleist golf ball range and the same soft compression as the current generation.
The large requires the use of an extremely thin 4CE grafted cover which helps generate consistent short game spin. Like the Tour Speed, the Tour Soft also uses the 346 quadrilateral dipyramid dimple design for a more penetrating ball flight and longer distance.
"In the new Tour Soft, we saw an opportunity to improve upon the aerodynamics and improve upon the longer distance players were seeking. It wasn't until the Tour Speed golf ball when we tested and determined the quadrilateral dipyramid dimple pattern made for a really efficient way to process an injection moulded cover. We never planned to put the same pattern on the Tour Soft. But when it came to optimised ball flight and total performance, the 346 quadrilateral dipyramid pattern was clearly the best."
– Mike Madson, Senior Director, Research and Engineering.
While it may have the same aerodynamic package as reformulated Tour Speed, in comparison, the Tour Soft will fly slightly lower due to the unique construction as compared to the multi-layer Tour Speed. A new T-shaped alignment aid helps square the putter and ensure target aim.