18 Mar 2022
More Distance, More Feel, More Colours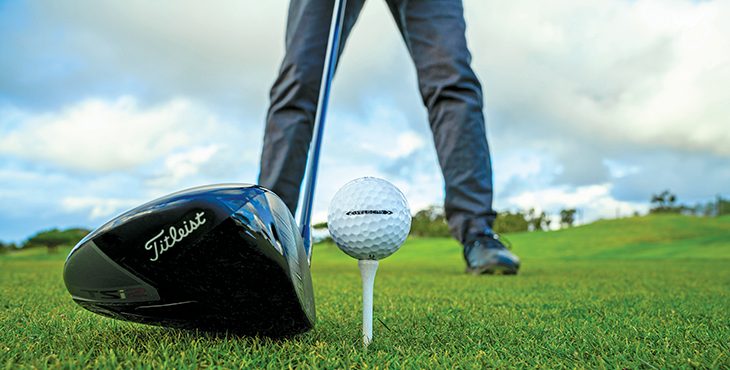 Velocity
As the name implies, the Velocity is singular minded about speed above all else, and now Titleist's distance focused ball delivers more of the same with low spin and a high flight for straighter and longer distance off the driver and irons.
New technology reformulates the 2022 edition with a higher compression LSX Core and NaZ+ cover, which in tandem, increases ball speed yet maintains a playable greenside feel. The consistent and high flight trajectory is managed by Titleist's spherically-tiled 350 Octahedral dimple design.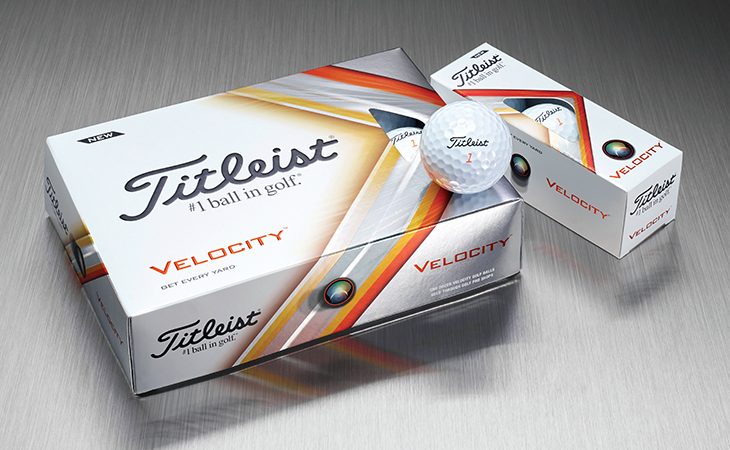 "We take the same principles and fundamentals that we utilize in the Pro V1 and AVX and apply them to Velocity. It is a matter of balancing the components to achieve the goals for Velocity of increased overall distance and improved greenside spin. In this case we developed a higher compression core and complemented that with a new cover formulation. The combination of those two factors helped us meet and exceed the expectations we had for this product."
– Mike Madson, Director of Aerodynamics and Research Engineering, Titleist.
For now, the Velocity is White only. Come October, golfer requested colours of Matte Orange, Matte Green, and new Matte Blue will hit the shelves in double digit numbers of #00-11-22-33. A rare departure from Titleist's usual singular numbered ball system.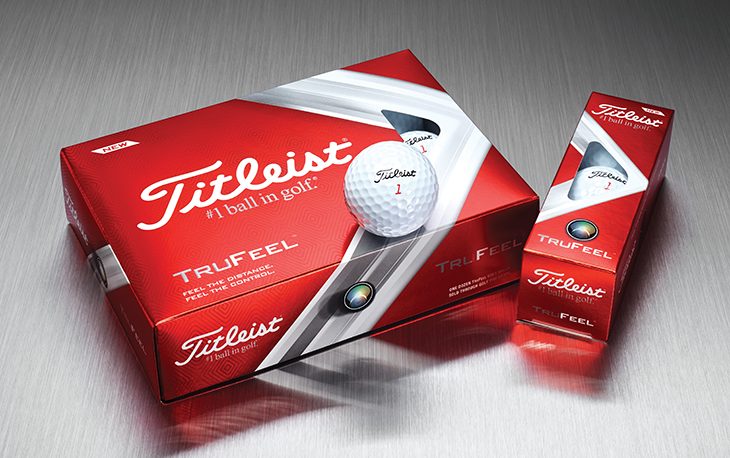 TruFeel
Titleist's softest ball focuses primarily on feel, and it's now been injected with more distance with an even softer greenside feel.
The larger and faster low compression core generates low spin while the spherically-tiled 376 Tetrahedral dimple design enhances higher launch for longer distance. The thinner new TruFlex cover delivers a very soft feel off the putter and excellent greenside control with the wedges.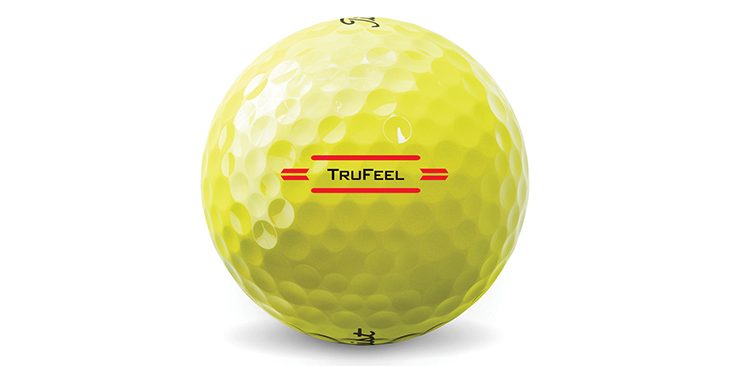 "The new 1.600" core is very large for such a soft golf ball. By adding more fast rubber to the golf ball, we add more speed for distance, but we also needed to balance the increased core size by reformulating a slightly thinner cover. The result is softer feel, and similar spin with more speed for longer distance."
– Mike Madson, Director of Aerodynamics and Research Engineering, Titleist.
Available in White and Optic Yellow, with a Matte Red option coming in October, the TruFeel continues with the sidestamp that helps with easy alignment on the green and off the tee. The design was inspired by the most popular alignment aid found on My Titleist customizer on Titleist.com since alignment options debuted in 2018.