25 Aug 2021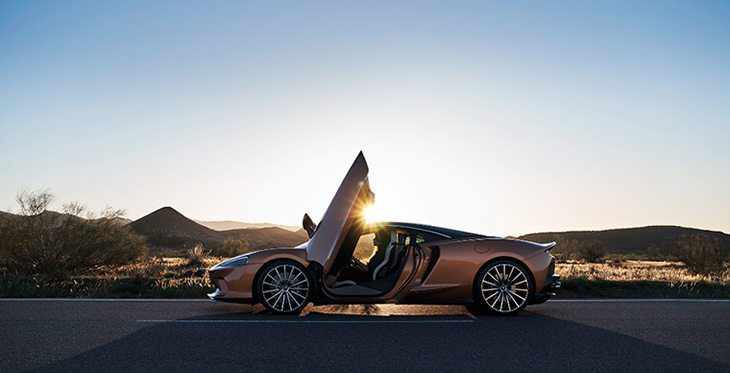 Two months ago, I published a story about my visit to the McLaren showroom, ending it by saying having overcome my intimidation for supercars, it was time for me to level up.
Someone must have read it because not long after, I receive an invitation for an overnight test drive of the McLaren GT (in fact, you're welcomed to arrange one too by clicking here).
All that bravado instantly flies out of the window and in the weeks leading up to the day, I am fraught with nerves.
I know that at 1,530kg, it is the lightest GT of its class, matched with a 4.0 litre twin-turbocharged V8 engine that lets it zip from zero to 100kph in 3.2 seconds.
This means it is also the quickest accelerating car in its category.
My biggest worry is my inability to control it, that it would be so fast a gentle tap on the accelerator might cause it to lunge forward and…let's not go there.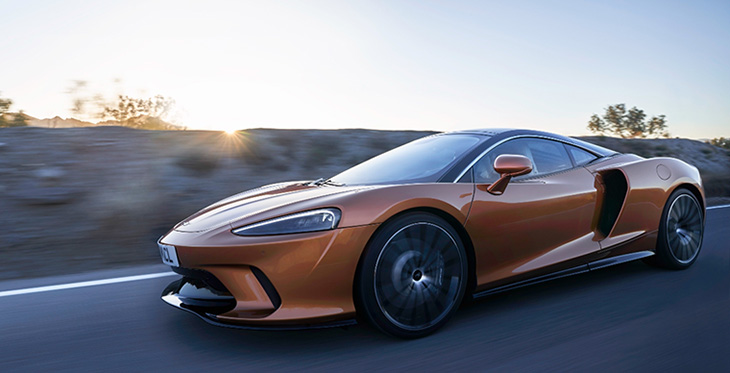 "We call it the 'everyday supercar' for a reason," Sales Consultant Alvin Ng assures me, as we walk towards the burnished copper model that is to be mine for the next 24 hours.
"You'll find that you can take it everywhere, even the multi-storey HDB carparks."
I certainly am not going to try that, I say silently to myself, although eventually I sort of renege on that promise – but more later.
Aware that McLaren's design philosophy is "everything for a reason", I am eager to find out how these snappy taglines manifest from a driver standpoint.
My first "test" of its everyday-ness is how I would open the Dihedral doors if someone decides to park very close to me.
Without missing a beat, Ng shows me how to lower the window from the outside, so that the door would not need to swing open too widely and I can shimmy my way in.
The first few kilometres I drive like a little old lady, gingerly trying out the accelerator and brakes and trying to adapt to the heavy steering.
My usual ride is a hatchback so switching to a supercar takes a lot of getting used to.
Maybe it is the guilt that I feel towards treating this marvel of a machine this way but not long after, something in my head clicks into place and I realise it isn't so scary after all.
The GT is powerful and responsive, accelerating deftly at my urging when the traffic light turns green.
That smooth, addictive pick up also allows me to weave in between and overtake the annoying lane-hoggers that commonly plague our roads, leaving them far, far behind.
On the expressway, whenever a long stretch of road opens up in front of me, it takes all my willpower not to charge ahead to test its maximum speed limit of 326kph.
The image of a cheetah on a leash held by a traffic police officer keeps popping up in my head.
It turns out the underbody is completely flat, which generates a downforce designed for high-speed stability.
All that torque means I find myself arriving at appointments earlier than expected, turning heads along the way thanks to the loud rumble blasting from the twin exhausts.
At red lights, I watch as pedestrians crossing in front of me go green with envy as they take in the GT's striking curves that conceal its bespoke MonoCell II-T carbon fibre chassis.
It means the car has maximum strength and minimum weight, combining to form a perfect model of aerodynamic efficiency.
At almost 4.7m, it is longer than most McLaren models, but you don't feel it thanks to a silhouette that tapers and flows, including over sculpted rear haunches that house the vital air intakes.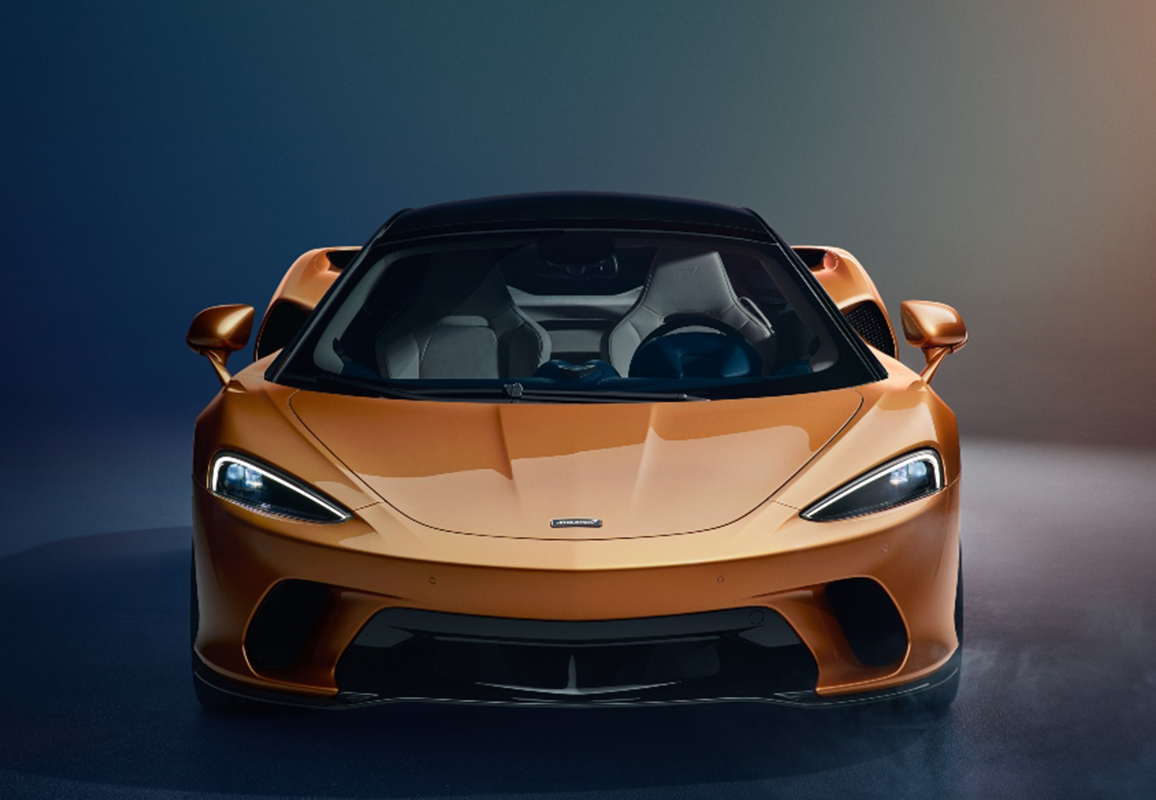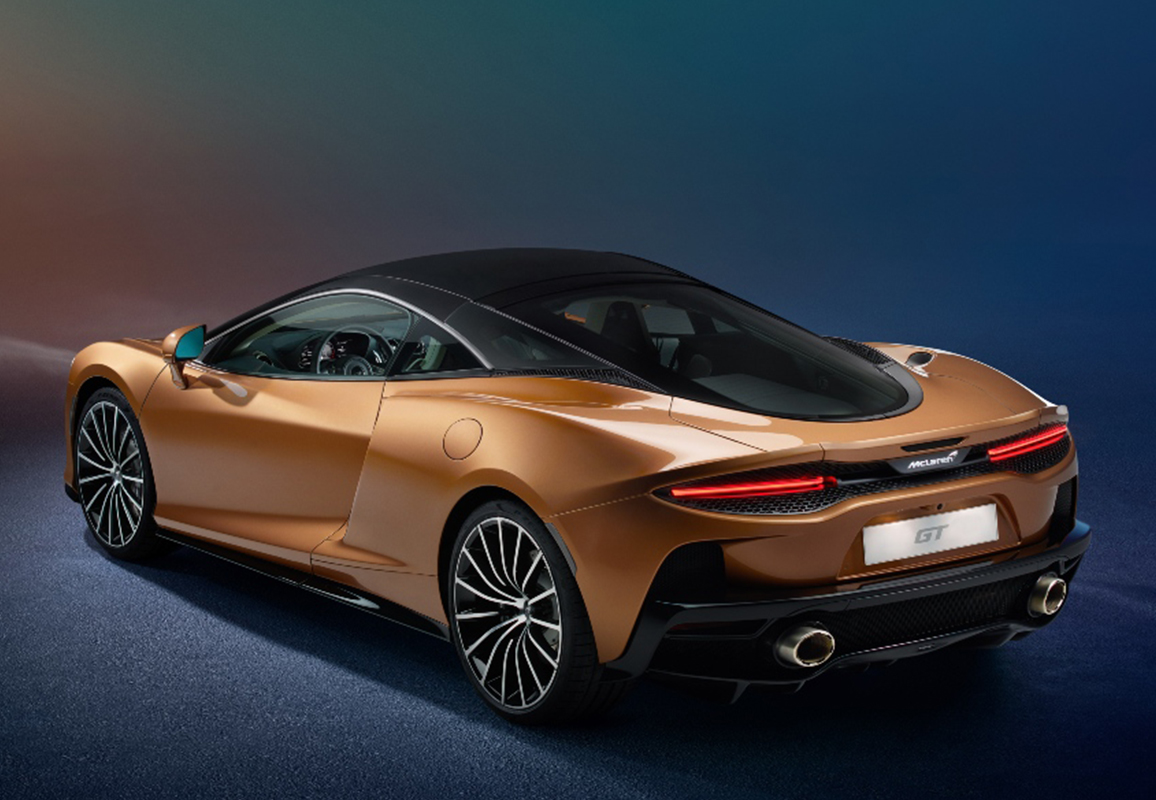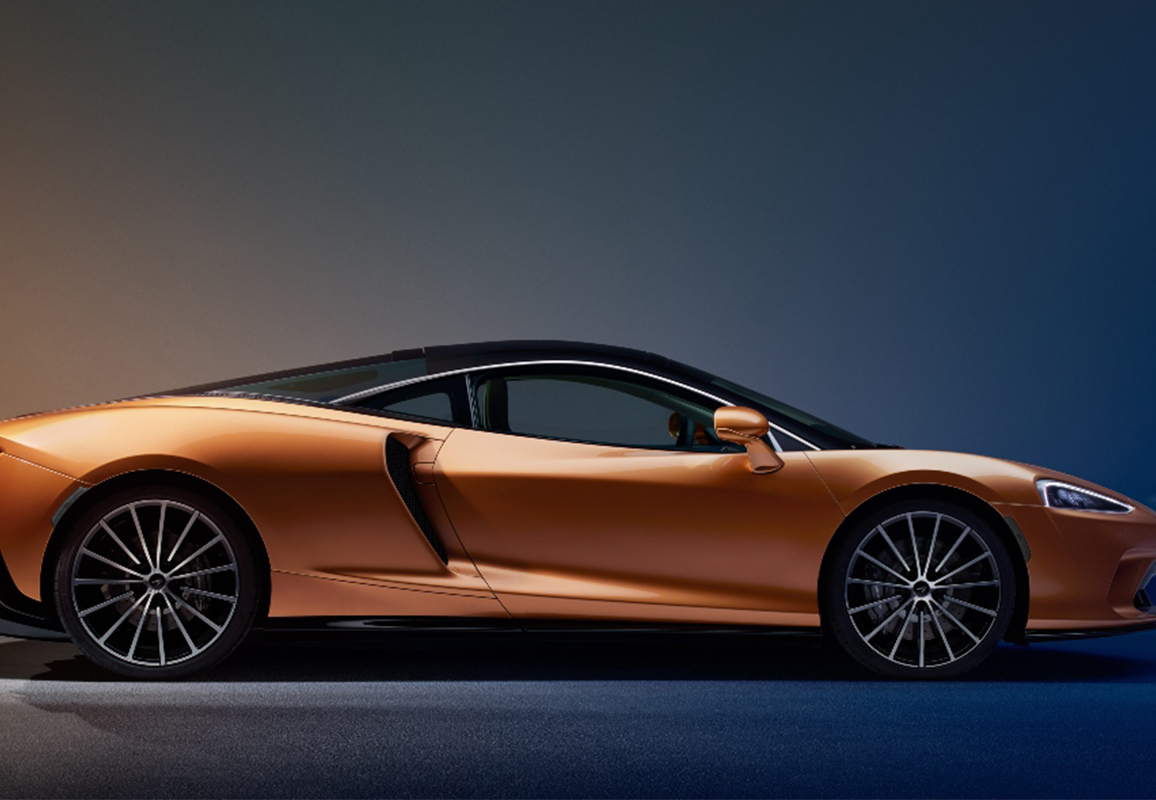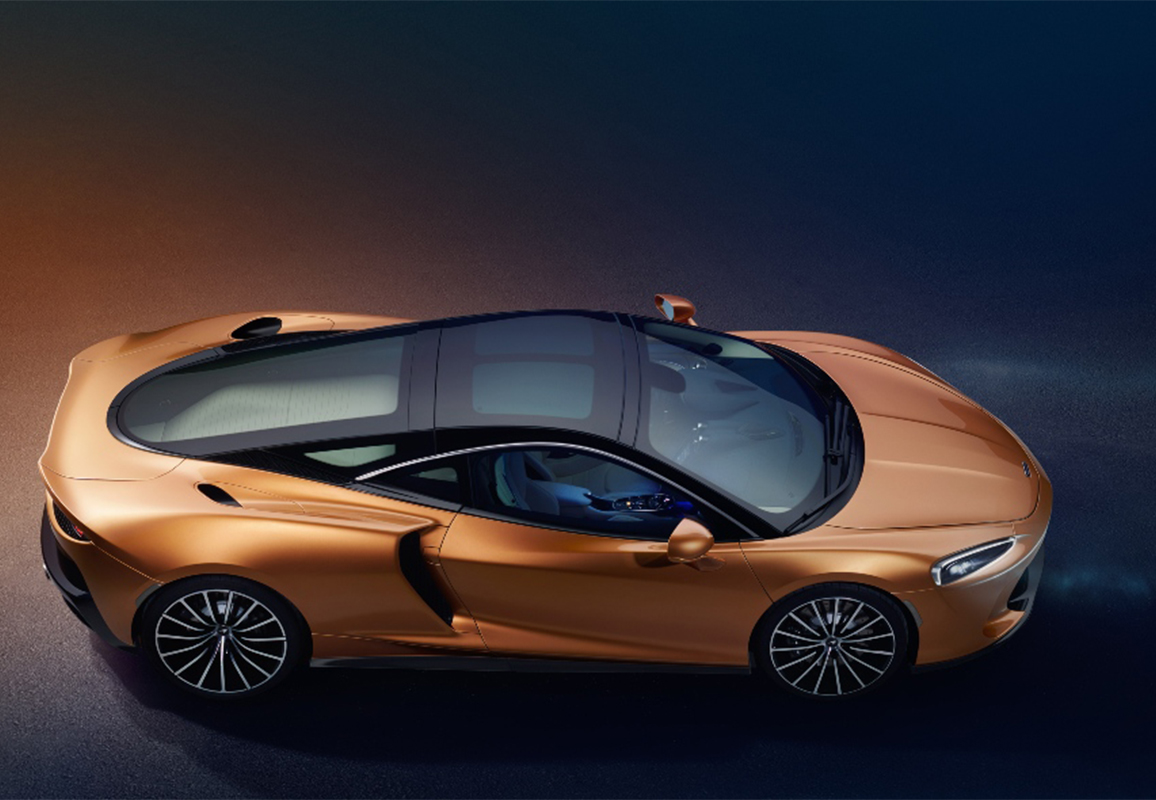 Contributing to the beauty of the driving experience is the GT's spacious interiors, McLaren's most luxurious yet.
Ultra-soft, supple Nappa leather wraps the seats that are edged with double piping and hug my frame snugly; solid knurled aluminium covers the driver controls; underfoot, soft loop pile carpeting lines the footwell.
The designers have clearly made an effort at creating space as there are slots for cups and the smartphone; a sleek touchscreen controls functions like the infotainment and navigation.
Making its debut is the "hidden-until-lit" illumination where it appears as a solid metallic finish until the ignition is turned on to reveal a calming, ambient glow.
I can even change the colour to suit my mood – everything from a cucumber cool blue, to a feisty red (there are six to choose from).
Also contributing to the "everyday supercar" positioning is the generous storage capacity; because the engine sits in the middle of the car, there is luggage space on either ends.
In the front, it is deep and can fit everything from groceries to a large backpack or Birkin; in the rear, the full-length glazed tailgate is long and shallow, sized to accommodate a full golf bag.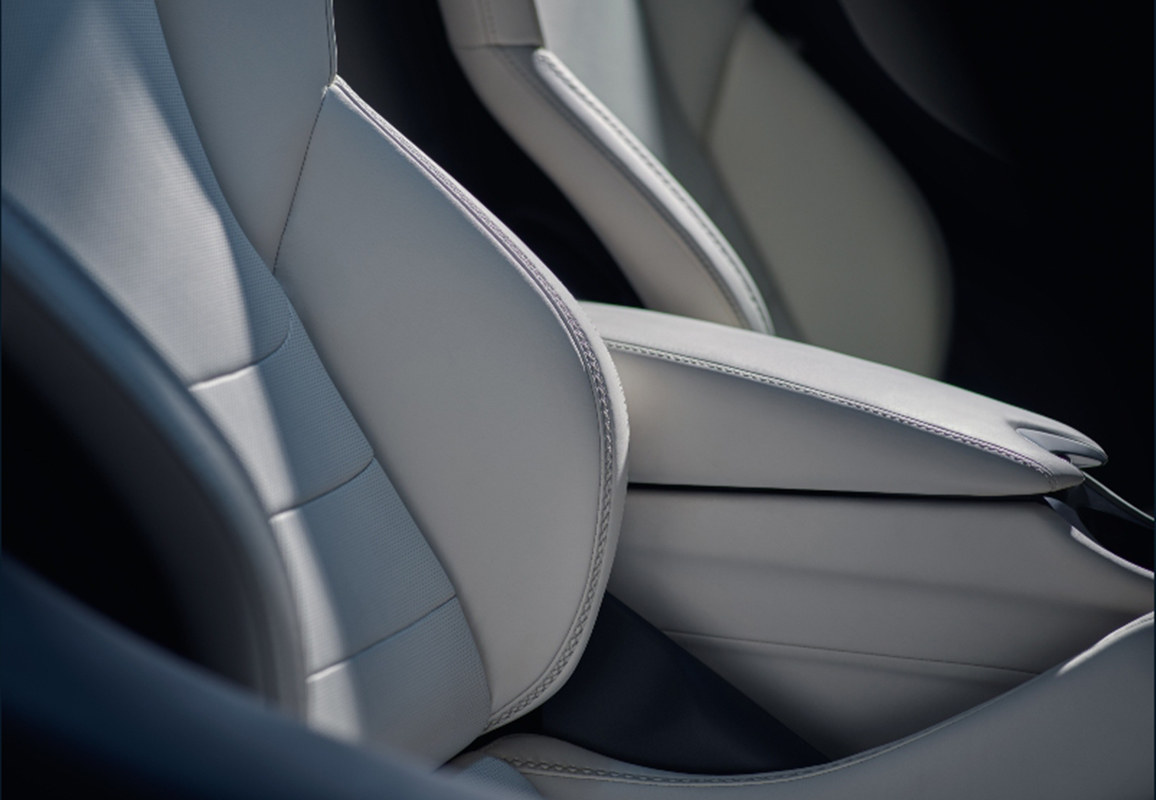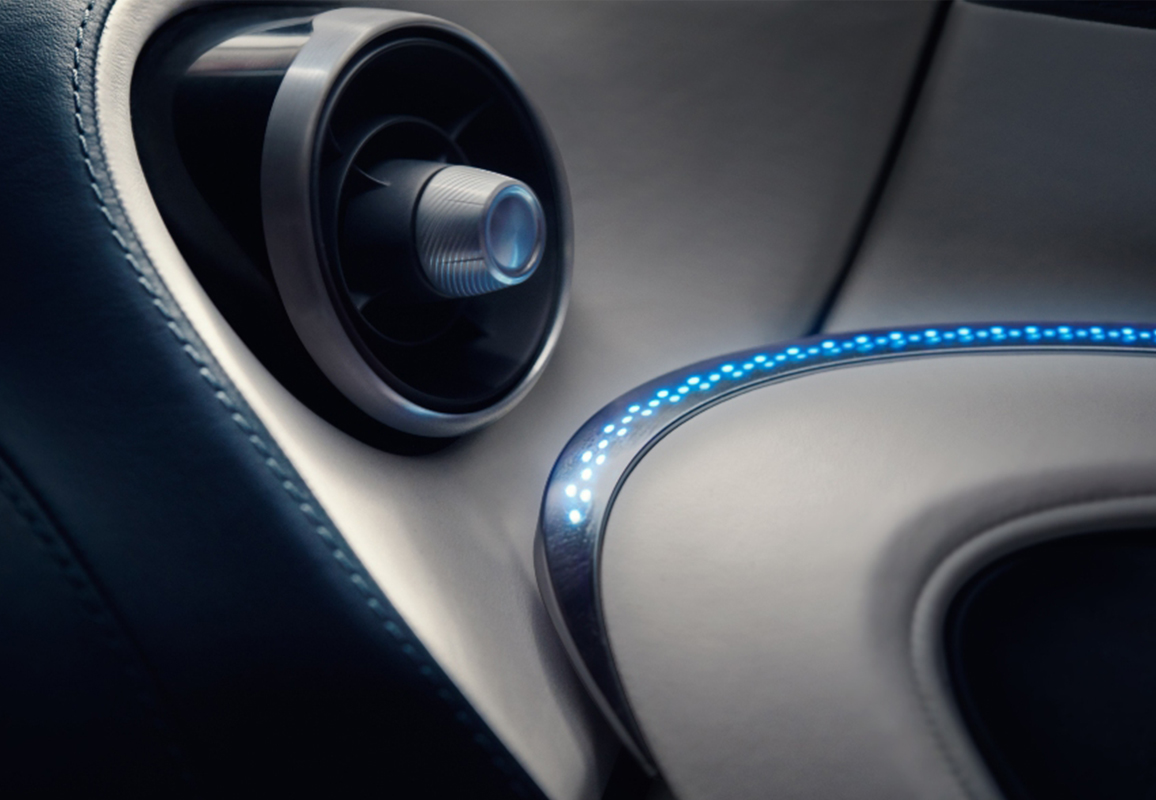 I put this to the test when I decide to pop by the market in Bedok South to buy lunch and some home provisions.
After a bit of agonising, I decide against entering the multi-storey HDB carpark and ease the GT into a road-level lot.
It is a tad tight but I manage to get out and later, back into the car without making a cake of myself.
My purchases – three bags worth – fit neatly into the front boot, much to my delight.
Is it ostentatious to drive a supercar to the market? Probably.
Yet, if you have the McLaren GT, you might as well use it as it was intended.
At the end of the 24 hours, after I return the supercar to the showroom, Ng half-jokingly tries to persuade me to put a deposit.
He tells me about the buy-back scheme they've just devised for new purchases, called the Guaranteed Future Value Programme.
Owners will have the option to upgrade to another supercar after one or two years, where McLaren Singapore will then take back the original at a value that is previously agreed upon.
The Programme safeguards its value and caps its depreciation at 20 percent, much less than the usual rate of 30 to 35 percent expected of supercars.
"We are the only supercar brand offering this," he cajoles.
Not in this lifetime, I demur with a laugh, figuring he does not know how magazine editors are a poorly paid bunch.
"But," I tell him, with what is probably an expression like a dog staring at a butcher's window display, "I'll gladly do an overnight test drive of the next McLaren you want to publicise!"
I surprise myself when I say that, then realise with a jolt that yes, I have clearly levelled up.
This story is brought to you by McLaren Singapore.
By: Low Shi Ping