28 May 2021
Achieve your health and fitness goals at your own pace with Advantage Pilates
Exercise, and wellness have been hot topics in the past year, especially now that health is of utmost concern. While more people are heading out for activities like running and hiking, or hitting the gym to indulge in weightlifting or a cardio workout, there are those who prefer less intense workouts, especially if this is a new journey they are embarking on.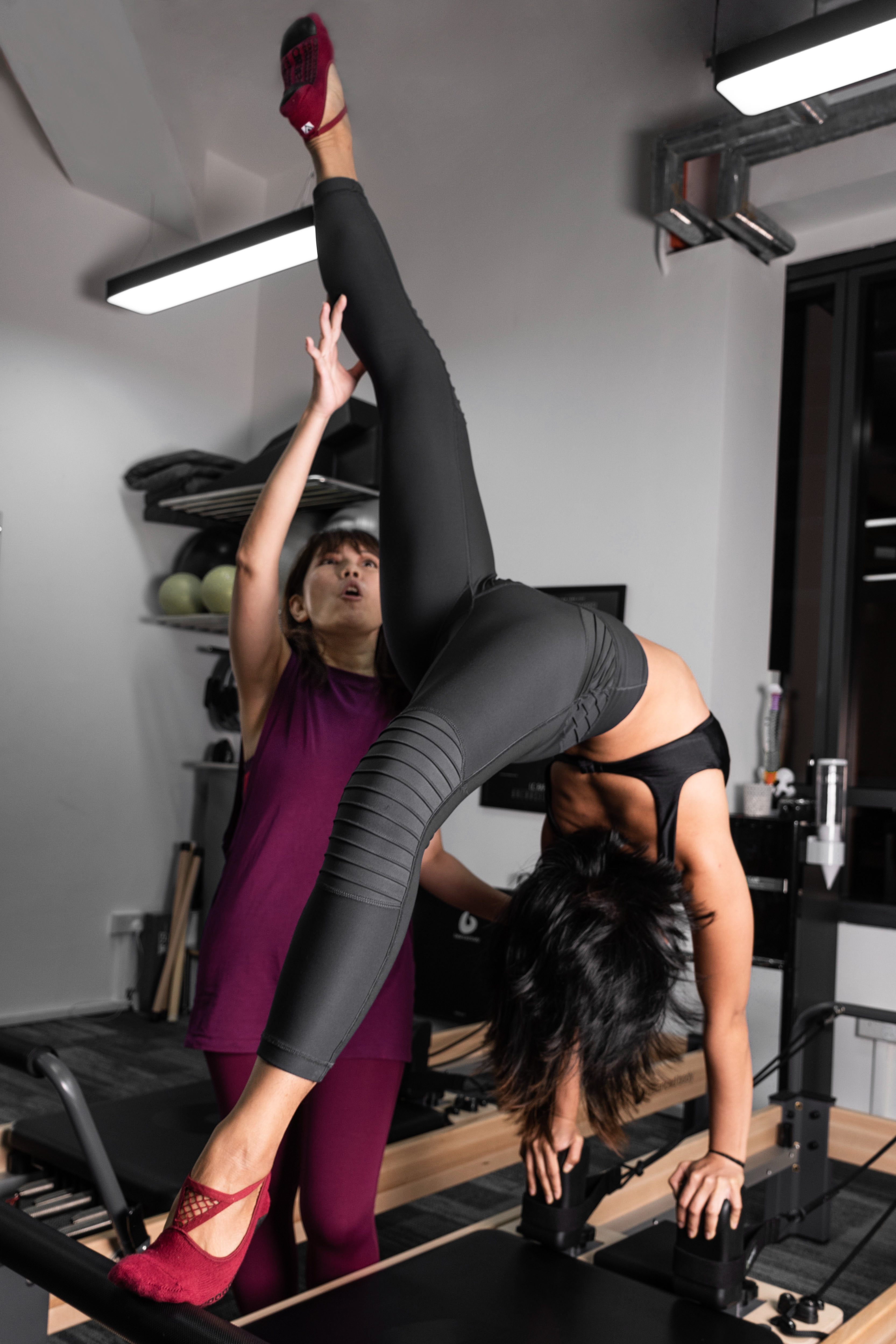 Enter Advantage Pilates — a pilates studio whose mission is to encourage everyone to work out without the fear of judgement, intimidation, and pressure. What Advantage Pilates advocates instead is an enjoyable fitness experience for all, whatever age, size, fitness level, and gender. By being there for you every step of the way, you can work towards health goals like balance, strength, flexibility, and mobility at a comfortable pace.What's more, Advantage Pilates boasts one-on-one sessions that are customized to target an individual's specific goals. Meanwhile, the introductory group equipment and matwork classes are beginner-friendly and suitable for the silver generation. For those interested, class types include: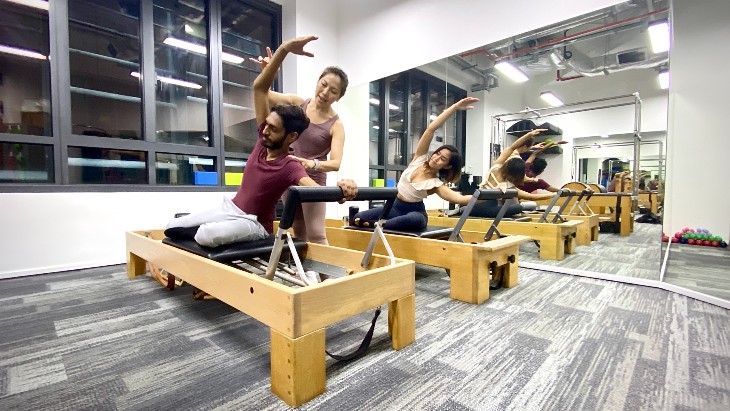 Private and semi-private sessions
Customised sessions using various pilates apparatus to reach your movement and wellness goals.
Group Pilates Reformer introduction/Intermediate classes
Cozy group classes in various intensities, perfect for beginners, movement enthusiasts, and athletes.
Reformer Circuit
A more challenging workout that combines working out on the Pilates Reformer, with other tools like foam rollers, arc barrels, jump boards, weights, and more.
Group Matwork with Props Introduction/Intermediate
A session that involves pilates props, which are beneficial for beginners to train muscles more effectively, as well as to provide challenging variations to all abilities.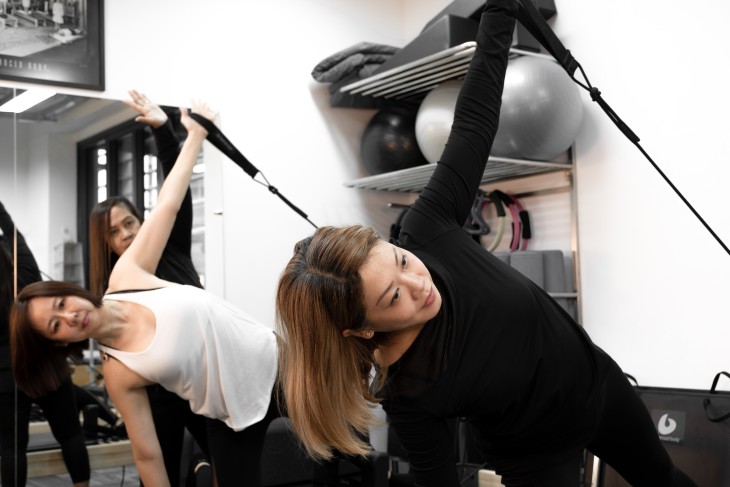 HIIT Pilates
High-Intensity Interval Training combined with pilates movements and stretching. A class perfect for Intermediate and Advanced pilates practitioners to improve athletic capacity, performance, and improve metabolism.
Prenatal Pilates
Gentle Pilates exercises that prepare the body for childbirth and motherhood.
Gentle Pilates Gold
Gentle group equipment classes that are suitable for those who are 50 years old and above.