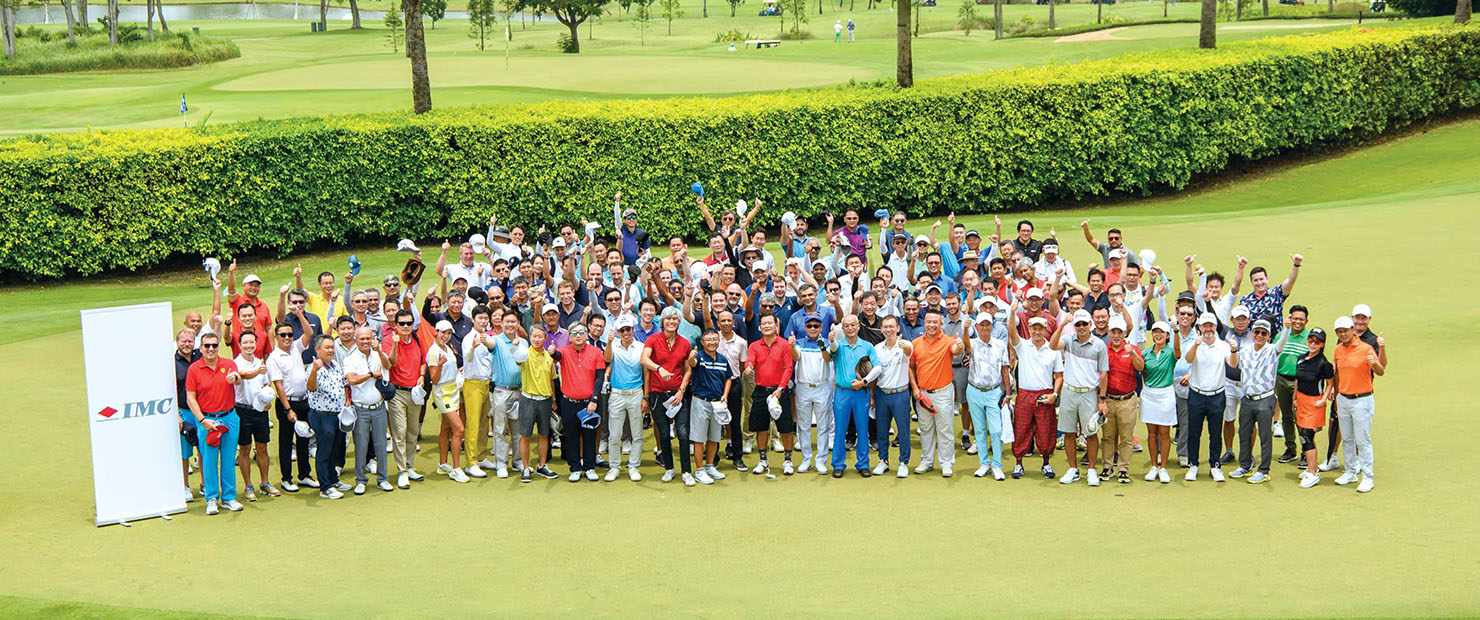 06 Jan 2023
Record $520,000 Raised In Support Of Seniors
Since 2006, IMC Pan Asia Alliance (IMC) and Tsao Foundation have been raising funds through their IMC Charity Golf event. And for the first time in 14 years the annual charity event broke through with a record half a million dollars (S$520, 000) raised to help support frail elders at the Hua Mei Centre for Successful Ageing (HMCSA), a Tsao Foundation initiative.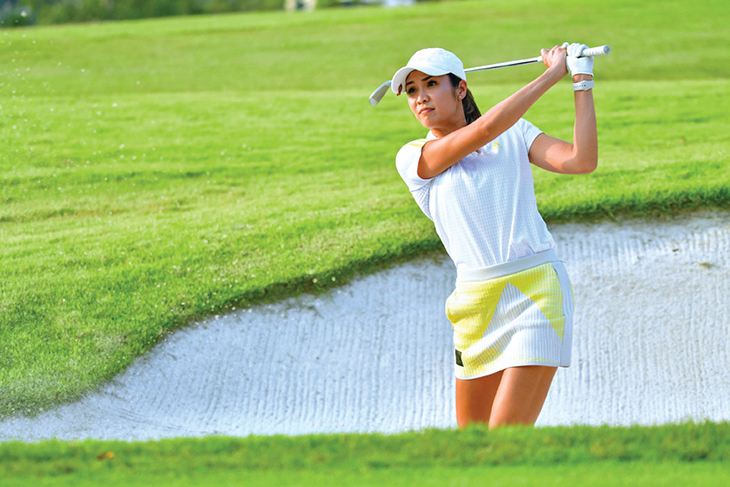 Dr Mary Ann Tsao, Chairperson of Tsao Foundation, said, "We are extremely thankful to have such strong support from our partners, contributors, and friends who came together passionately and generously for a common cause, putting together an event which raised the funds vital for older people in need. Our aspiration for older persons to live with joy and purpose continues as strongly today, 29 years after my grandmother Mrs Tsao Ng Yu Shun founded Tsao Foundation. Guided by innovation in our approach to make a difference in aged care, our teams are energised and affirmed to continue delivering services that are person-centred, supports caregivers, takes a family-approach, as well as developmental and creative where day care programming is concerned, and importantly, involves all community stakeholders."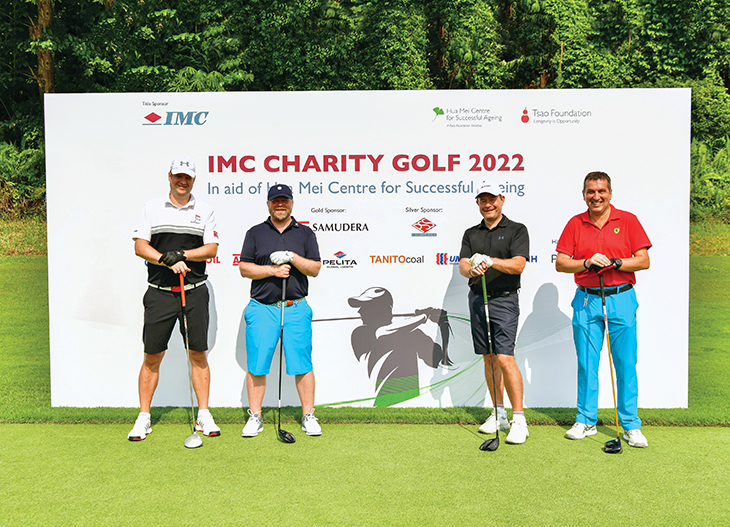 Teeing off at the new venue of Sentosa Golf Club's Serapong course, more than 200 of IMC's business associates and corporate customers across the shipping industry and financial sectors alongside Tsao Foundation's regular contributors and supporters participated in the charitable cause to bring relief and joy to underserved older persons. Golfers, contributors, and guests hailed from Indonesia, Thailand, United States and Singapore.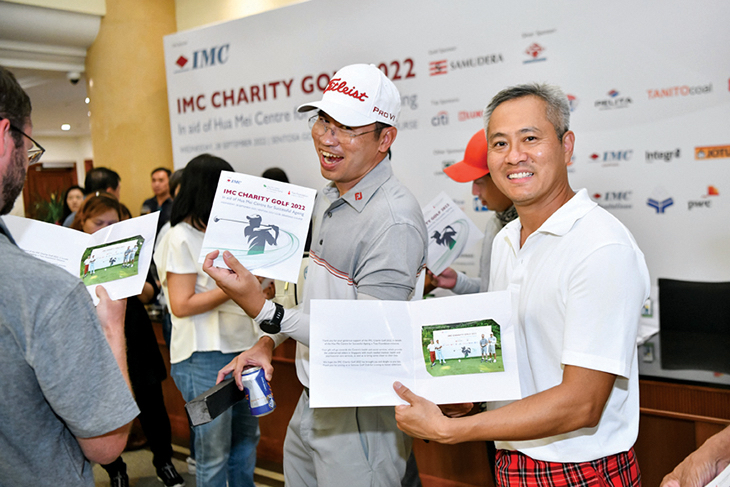 Mr Loh Niap Juan, Group Chief Corporate Officer, IMC Pan Asia Alliance, said: "This is our 14th year of hosting our annual charity golf day and this time, we saw unprecedented and overwhelming support from the start. One of the guiding values of IMC's well-being mandate is adding value to life and I'm thrilled to see this same spirit of giving among our partners, associates, and friends. We are grateful for their generosity and support."
Mr Say Kwee Neng, Chief Executive Officer and Chair of the IMC Charity Golf 2022, expressed gratitude for pulling off his first fundraising event since joining the Foundation a year ago. "We are humbled by the overwhelming support. It was important to us that everyone has a good time while doing good. As my first charity golf event in the Foundation, I am grateful for the new connections made and will continue to strive for more meaningful partnerships with private and public enterprises to do more for ageing Singapore."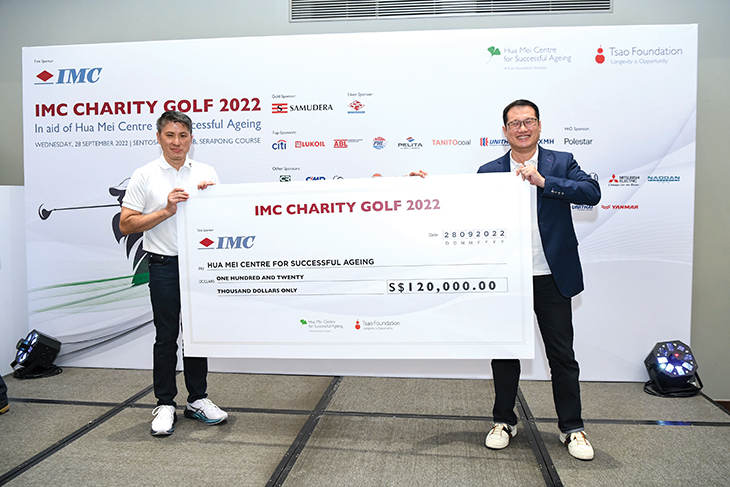 For the first time, an all-electric 5-door fastback, the Polestar 2, featured as the Hole-in-One prize to rev up the golfing experience. Golfers also received customised goodie bags and enjoyed novelty elements that included playing with a mystery golfer. The objective was to host golfers and contributors to a memorable experience while showing appreciation for their generosity and commitment.