01 May 2022
A Lexus Lifestyle Event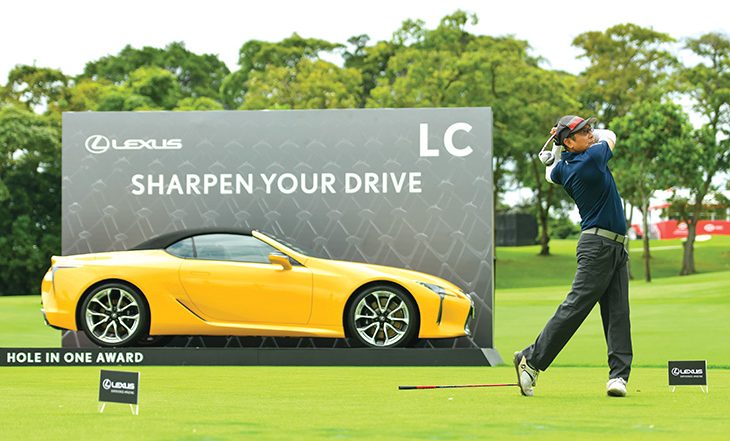 As the exhilarating HSBC Women's World Championship came to a close, Lexus, the official automotive partner of 'Asia's Major' is presented with yet another opportunity to deliver their own rendition of a golf event.
The collaboration between the two brands has seen an electrifying synergy, with Lexus being able to leverage on the strengths of the tournament's focus on sustainability. Through the partnership, the luxury lifestyle brand created amazing experiences through Omotenashi (unique Japanese hospitality), which guests got to experience in this world-class tournament and via a friendly game of golf and exclusive golf clinics conducted by the world's best women golfers.
Following the championship's conclusion, the Lexus Asia Golf Day commenced on 7th March at the renowned Tanjong Course of the Sentosa Golf Club. A total of 20 flights teed off following a System 36 stableford format of play, with distinguished guests enjoying a round of golf and privileged to get a first-hand experience of the very same course conditions as played by the professionals of the LPGA.
With guests swinging into action for an electrifying time on the greens, the Lexus Asia Golf Day event was all fun and excitement. The experience of the event was elevated further through a series of on-course novelty game holes, and ample opportunity to win attractive prizes.
Without doubt, the icing on the cake was the prize for a Hole-In-One at the Tanjong's 15th Hole, a tricky 184m par 3 with water left and fronted by a large bunker for defense. On display was the stunning Naples Yellow Lexus LC Convertible with an exhilarating naturally aspirated V8 engine and sleek silhouette that offers a luxurious and breathtaking drive. The sight of the svelte convertible alone was enough for any golfer to throw caution to the wind and attempt to put the ball in the hole with one single winning stroke.
The resilience and sportsmanship of the sport reflects Lexus' core values and speaks to a Lexus owner's lifestyle, resonating very closely with the brand that values dedication to craft and skill. Through the golfing scene, Lexus is able to expand their horizons in lifestyle, a consideration that is an important goal for the brand.
Giri Venkatesh, Acting Vice President at Lexus Asia shared, "Diversification in customers' needs through our products and lifestyle offering is something we are passionate about. This diversity expansion allows our guests to experience the embodiment of Lexus renowned values beyond the wheels. The Lexus Golf Day is a great opportunity for us to express our gratitude through a fun and engaging sport that embodies our values and at the same time provide memorable and amazing experiences for our guests and partners."