03 Apr 2021
Showcasing Singaporean Produce Through Cuisine Innovation And Sustainability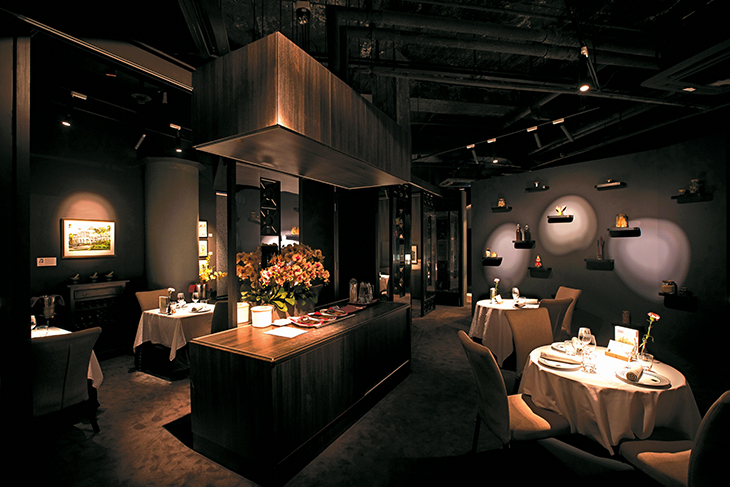 Restaurant Labyrinth debuts on one of Asia's most prestigious culinary rankings with a remarkable double triumph. The restaurant has been recognised as #40 on Asia's 50 Best Restaurants List and winner of the Flor de Caña Sustainable Restaurant Award for 2021.
For Chef Han Li Guang, the restaurateur-activist behind the one-Michelin-starred restaurant, the awards are an affirmation of his vision and effort for the past 7 years. Han's approach of merging his personal story with a pronounced locavore impulse has seen him blaze a trail uniquely his own through the F&B landscape of Singapore and the region.
"By fighting for and championing all things Singaporean – heritage, culture, tradition, artists, food, community, farmers, produce – I want to make people overseas see what Singapore has to offer and make our culture as notable as the more famous ones around the world," he says.
Since 2014, Restaurant Labyrinth has offered playful, unexpected interpretations of classic Singaporean dishes that paired modernist with traditional techniques, illuminated by backstories of personal significance. Diners were seduced by this heady blend of avant-gardism and storytelling which evoked nostalgia, crafted with refined expertise.
In 2018, Han intertwined these aesthetic strands with his developing passions for locavore eating and sustainable food production in an "Homage to my Singapore". "It's basically a convergence of what I used to do and what I have been doing more recently; I am telling my own personal story through food."
In true locavore style, Han works with a coterie of local food-growers and farmers, including Edible Garden City, Ah Hua Kelong, Toh Thye San, Uncle William Quail Farm, and Nippon Koi Farm, who together supply some 70% of his ingredients. Restaurant Labyrinth flies the Singapore flag high, "We push the boundaries and really support local producers. At the start, everyone said it was impossible in Singapore, that we were nuts. These awards are a thorough vindication, and I'm very grateful for them."
Heartened to see younger chefs increasingly drawn to locavorism, Han hopes to create an "ecology" where farmers, chefs, and food professionals gather resources, knowledge and skills to help one another. At his restaurant, he gently attunes guests to sustainability and the importance of eating local by placing Singapore maps on the table, marked with the sites of farmers.
To Han, sustainability encompasses the commerce environment and society. "Take Edible Garden City for instance," he elaborates, "they compost their waste into soil, so a lot of people are paid for a range of services in an end-to-end business cycle." In these present times of crisis when foreign companies are withdrawing from Singapore, Han explains that job creation is critical: "We need to be able to depend on ourselves, because it is the only way we can emerge stronger as a community and society."
Striving for a smaller carbon footprint, Han sources from growers with organically inclined farming methods; opts for eco-friendly products and materials in the kitchen; and favours suppliers located within twenty-five kilometres of the restaurant instead of a thousand.
Shining a light on the human continuities that food can contain, Han says, "At Labyrinth, we keep the traditions and heritage of Singapore alive through food and stories, including of local brands like my grandfather's steakhouse." Dubbing it "society sustainability" Han adds that every aspect of heritage, history, environment, food source, and food security, should be protected and left in better shape than when we found it, for future generations. "It is my livelihood, my work, my cause."
When Han first made the decision to pivot to local-produce advocacy in 2018, he faced strong push back from family and peers. But knowing that Singapore had a lot to offer the world, he stood firm, forged his way forward and told his story with his own voice. And the people who shared his dreams and convictions joined Han on his personal and business journey.
"To all these partners I say, I couldn't have done it without you. My success is yours. We still have a long way to go, but we have been recognised for our efforts on the global stage by a global awards panel. With you, I share this moment."