23 Sep 2022
RHB Singapore Delivers Client Appreciation With Heart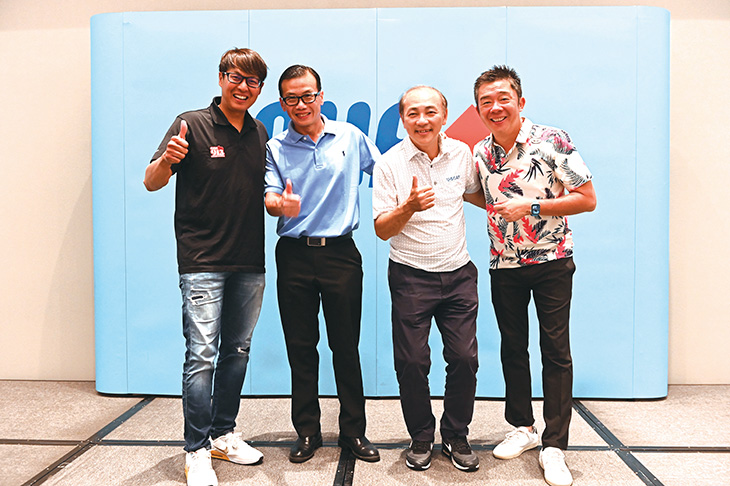 RHB Singapore hosted more than 50 clients and partners to its Golf Day 2022, the first such in-person event in three years since the pandemic. The client and partner appreciation event was held on 7 July 2022 at the Sentosa Golf Club.
RHB Singapore hosted to a sumptuous pre-game lunch buffet before clients and guests commenced with the much anticipated 18-hole game on the renowned Tanjong Course. This was followed by cocktails after the game and an international buffet spread for dinner. To cap off the night, every golfer went home with a lucky draw prize ranging from golf equipment to play-and-stay packages, courtesy of its generous sponsors.
Customer-centricity remains key in RHB's business philosophy. More than just a game of golf, RHB Golf Day 2022 is a testament to RHB Singapore's focus on building strong and trusted relationships with the customers and partners the bank serves, and a way to thank loyal clients and partners who have remained with RHB over the past years.
While the pandemic may have put a hold on in-person appreciation events, the bank's Relationship Managers were undeterred and worked doubly hard in keeping in touch with valued clients and partners, providing a holistic customer experience and going the extra mile.
Chief Executive Officer and Country Head of RHB Singapore, Mr Danny Quah, said, "I am sure many of us have attended numerous large-scale golf events. Realistically, we may not be able to compete in size, but we made sure to deliver ours in a way that differentiates RHB from the rest – one with Heart."
Building on the motto of "Together We Progress", RHB Singapore will continue to forge strong relations with clients and partners through a series of in-person appreciation events, in order that both bank and clients may share in success together and progress on to greater heights.